The Importance of Keyword Research for Bloggers
Keyword research is an extremely powerful, profitable, and essential tool for bloggers to have under their belt.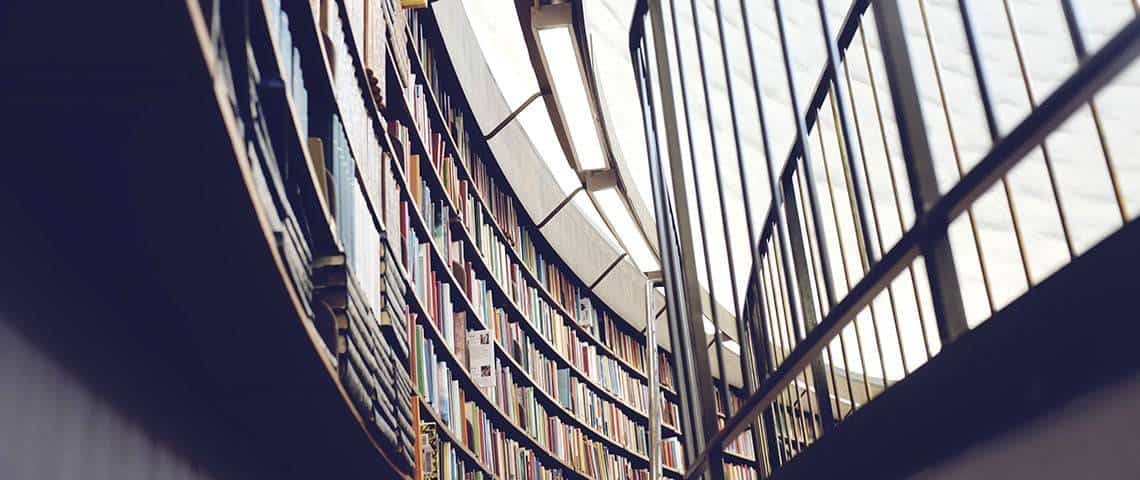 Have you ever sat down in order to start blogging, but didn't have a clue what to blog about? You're not alone, we've all been there before.
Choosing what to blog about can be a difficult process, but it doesn't have to be. Using keyword research, you can find hundreds of topics to blog about, and increase your website traffic exponentially.
What is Keyword Research?
In a nutshell, keyword research is the process of understanding what people are typing into search engines in order to target those keywords for use on your site or for your business.
Have you ever found yourself guessing on what to write about, or making up titles for articles that you think sound good? This is all fine and dandy, but at the end of the day, all you're doing is guessing, in the hopes that people will find your article.
By using keyword research, it totally takes the guessing out of the equation. If you know what keywords people are searching for, you automatically know what to write about.
How Does Keyword Research Work?
Keyword research is a very simple concept. By knowing what people are searching for, you know what they are interested in learning about. Once you know this, you can target these keywords and write blog posts with them in order to gain more traffic to your website.
The way keyword research works, is that when a user types in a search query on Google or any other search engine, websites that contain their search terms and are relevant to the search will appear in the SERPS (search engine results pages).
So if for example your blog is about weight loss and you found out through keyword research that people are searching for "how to exercise to lose weight", you can write an article with that exact title. Doing so means that when the 320 month that search for the phrase, your website will show up in the search results. The higher your website ranks for that keyword, the more traffic you're going to get.
Image if you used keyword research to write 100 articles and were able to have your website ranking somewhere on the front page of Google for only half of the keywords. Your website would receive a ton of traffic for those keywords. However if you just guessed on what to write, you're barely going to see any traffic whatsoever. This is how keyword research works!
Keyword Competitiveness
Not all keywords are made equally. Some keywords are searched for much more than others, however not all keywords are targeted the same. If a keyword is being searched for 10,000 times per month, but there are 200 or more authority websites trying to rank for the same keyword, it's almost pointless to go after that. It's way too competitive, and would take some hardcore networking and link building just to get near the front page of Google.
The biggest mistake that bloggers make is targeting the wrong keywords. They target keywords that are impossible to rank for. While they may be genuinely good keywords that could bring an untold number of visitors to their site every month, you're never going to outrank the big name websites with larger pockets that are ranking for those keywords already.
The best approach is to choose keywords that get a high amount of searches every month, but aren't being targeted. This makes those keywords ripe for the picking, since you'll be able to rank in Google for those keywords almost instantly.
Long Tail Keywords
While the name "long-tail" may conjure images of some sweet and fuzzy creature that will give you hugs and cuddles, thats not what long tail keywords are about. Long tail keywords are keywords that are longer and more specific. They are keyword phrases that are more likely to be used by people searching the web.
You're never going to rank for the word "dog". It's extremely competitive and more than likely, websites that have been around for much longer and have extremely deep pockets are already ranking for it. It's a sad truth I know, but it's still the truth nonetheless.
However, the good news is that you can easily rank for the phrase "seeing eye dog training" or "seeing eye dog adoption". Those phrases are what you call long tail keywords. Why? Because they contain more than one word, and are words that not a lot of websites are ranking for in Google, yet they each receive around 200 hits per month from Google.
What does this mean for you? It means that if your website can rank for a lot of long tail keywords, you can drive a ton of traffic to your site every month very quickly and easily.
Tools of the Trade
There are literally tons of tools that marketers and bloggers use to find profitable and low competition keywords. Some are web services that you can pay a monthly subscription for, while others are standalone programs that you can pay a flat fee and own for life.
It goes without saying that some programs are obviously better than others. I've personally tried many tools over time. Some are great, others not so great.
Google Keyword Planner
Originally called the Google Adwords Keyword Tool, this amazing service from Google is what all the other keyword research programs use to gather all their data. One of the great benefits of using the tool is that not only does it work great, but it's also free.
The only downside for the service is that it takes a bit more legwork to use than the other solutions. Other than that, you really can't go wrong using it!
Market Samurai
From the Noble Samurai suite of tools, comes the keyword research program Market Samurai. This was actually the first keyword research tool I paid for. It's a very powerful and robust tool for not only performing keyword research, but for analyzing the competition for keywords, and generating new seed keyword ideas.
Even though I use Long Tail Pro now for the majority of my keyword research, Market Samurai is so great, that I use it in conjunction with Long Tail Pro a lot of the time, as it still has a few things that makes it really shine.
Long Tail Pro
Long Tail Pro was created by Spencer Haws who runs the popular nichepursuits.com blog. After realizing how much the current keyword research tools on the market sucked, he decided to make his own. This gave birth to the most popular keyword research tool on the market today, Long Tail Pro.
As the name suggest, the software is all about finding low competition and profitable long tail keywords that you can rank for. It's incredibly easy to use, and features a unique function that all the other services lack. The ability to calculate the competitiveness of a keyword using a number from zero to one-hundred. This a feature only available in the Platinum version, but is well worth it.
Conclusion
Keyword research is an extremely powerful, profitable, and essential tool for bloggers to have under their belt. Not only can it bring in tons of traffic to your website, but if you use Google Adsense or affiliate marketing to monetize your site, it can boosts your profits considerably.
Money aside, just the satisfaction of knowing that you're not blogging blindly should be make you feel really good. By knowing what your readers are searching for, you don't have to wonder what your next post will be. Find out what they're searching for, and get to blogging!