We don't like placing limitations on what you can do with your own website, which is why we choose WordPress so you're in complete control of your content, layout and more.
As a result, you can update your website faster than most other commercial content management systems, which allows you to focus more time on other aspects of your business.
Our developers can build an SEO-friendly, aesthetically pleasing website for your business with great image content you'll be excited and proud to shout about. We can work with you whether you are based in Tiong Bahru, Chermside or anywhere else in the world.
We're proud to have been involved exclusively with WordPress since 2003.
We've been doing custom WordPress development with the world's most popular content management system for over a decade. What does that mean for you? We're on top of the latest tools, we follow best practices, and we won't be learning these things as we build your website.
We aren't just designing for your customers - we're designing for you. We leverage our Purposeful User Flow superpowers during the first stage of every project to understand your business requirements so we can craft a website that will work for you and your unique business.
We receive a lot of positive feedback about the precision and attention to detail of our design implementation. The Chillybin team is comprised of remotely distributed, full-time WordPress developers who are trained in design, care about the one-percenters, and are committed to getting it right - every time.
We build WordPress themes from scratch as part of our custom WordPress development services. It's our goal to create pristine, semantic code, and to provide thoughtful, future-proof solutions for your business.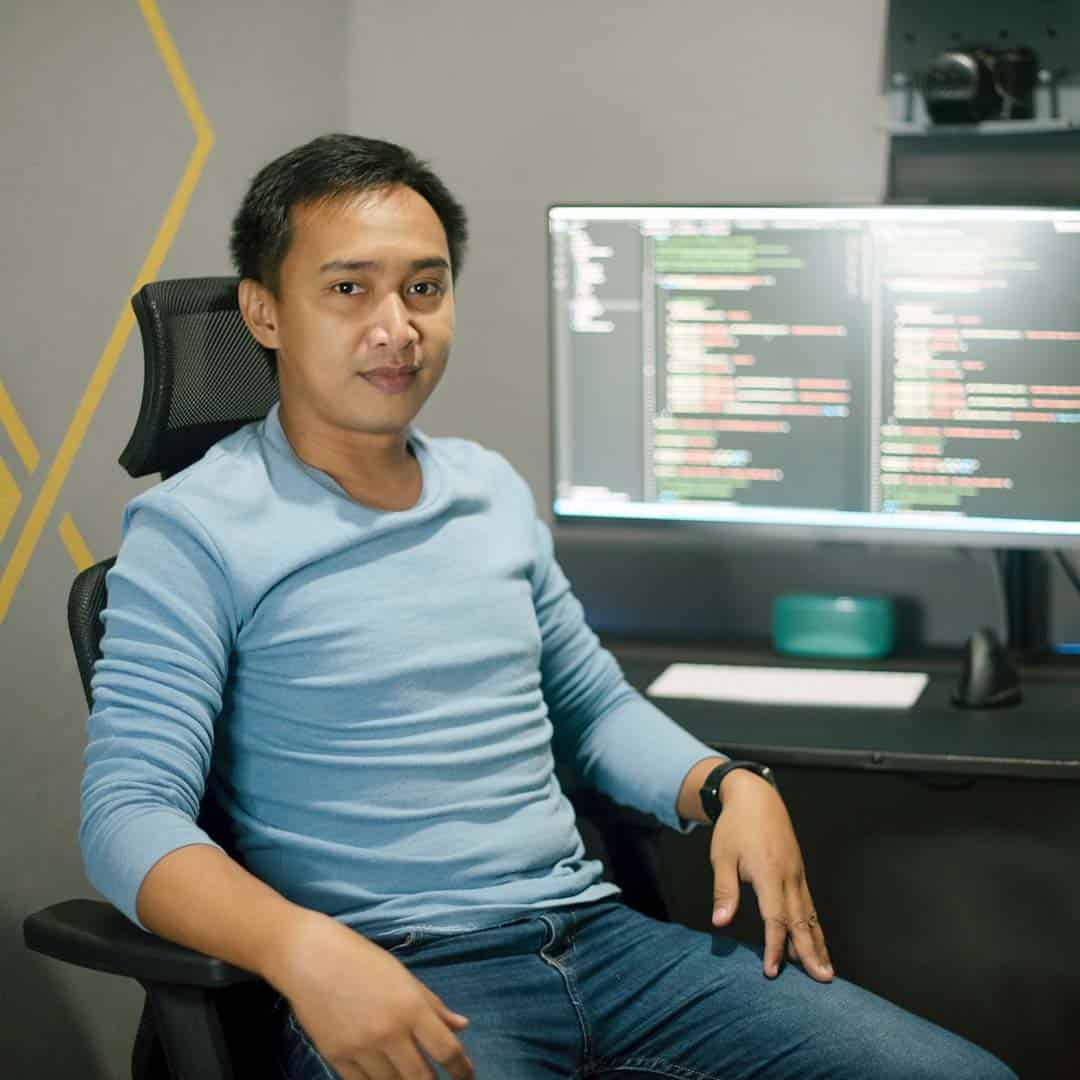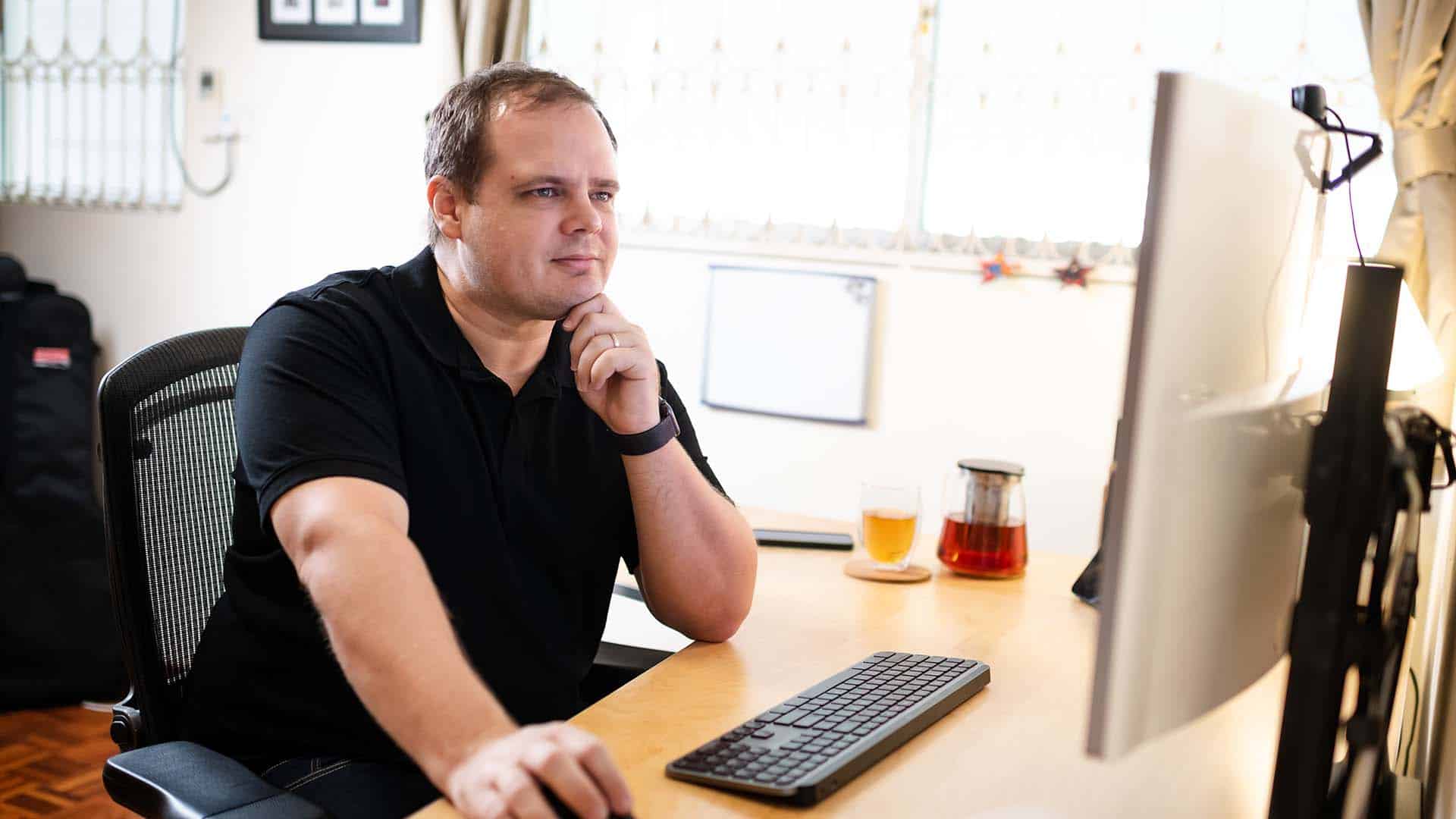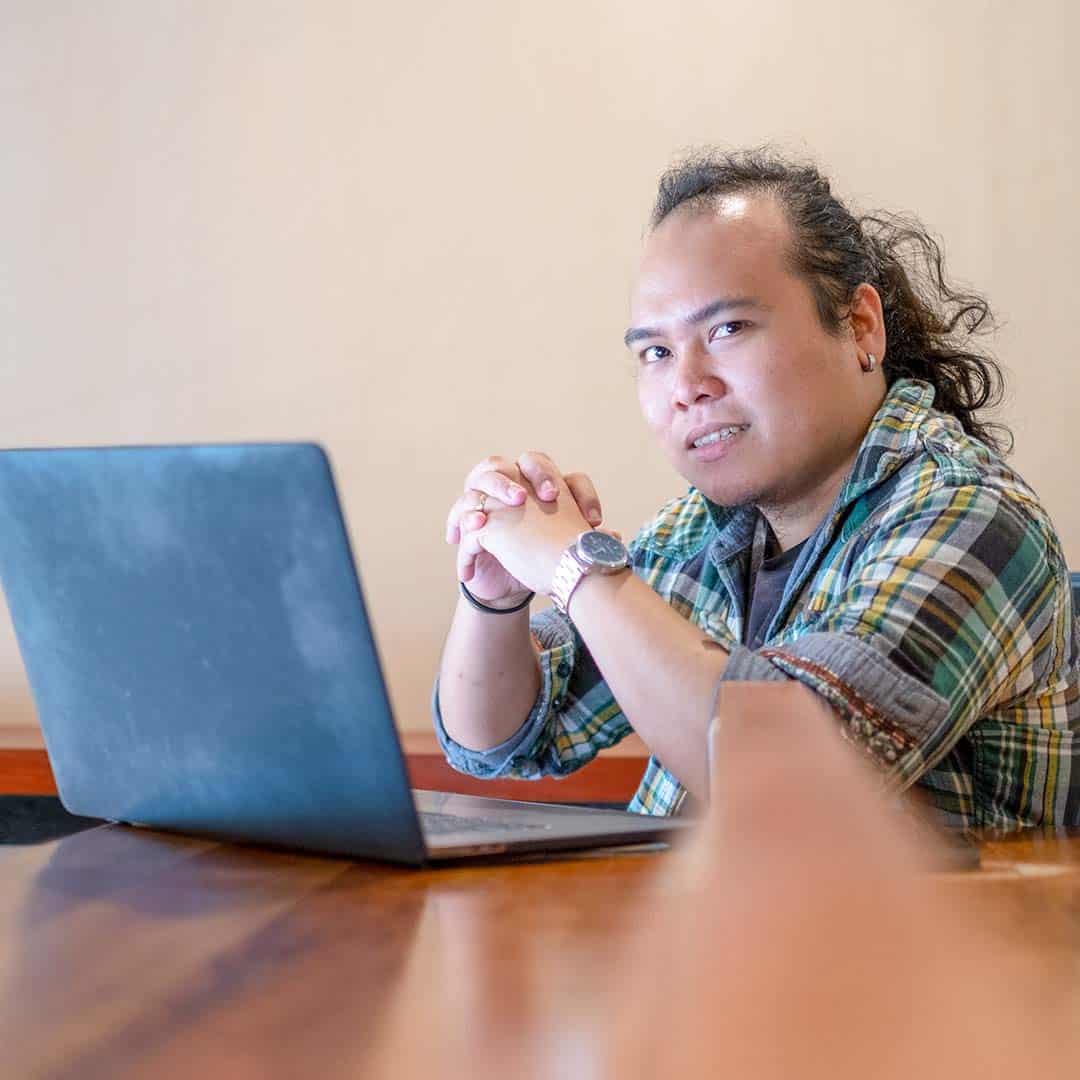 WordPress developers you can trust
Our WordPress Web Development team has impressed clients all over the world.
We handle every WordPress project in-house, we don't outsource any web development projects.
If you're looking for a full-service web development team, you're in the right place.
Using our years of WordPress expertise, we can design and build unique websites that are tailored to your needs - we make sure your new website is secure, robust, SEO friendly and looks great.
We are your ultimate one-stop-shop handling projects from start to finish, as we can also help you with SEO, Web Hosting, and Website Care; improving and optimising your website as the world changes.
Whether you're looking for a freelance WordPress Developer or a WordPress Agency to work with, we believe we can help. It doesn't matter if you are based in Singapore, Brisbane or anywhere else in the world - we can work with you.
WordPress Developers Who Understand You
While we're passionate about what we do, we're also passionate about what you do. Our clients are partners and collaborators in helping us to create the best possible website to grow your business.
And this is how we make WordPress development magic...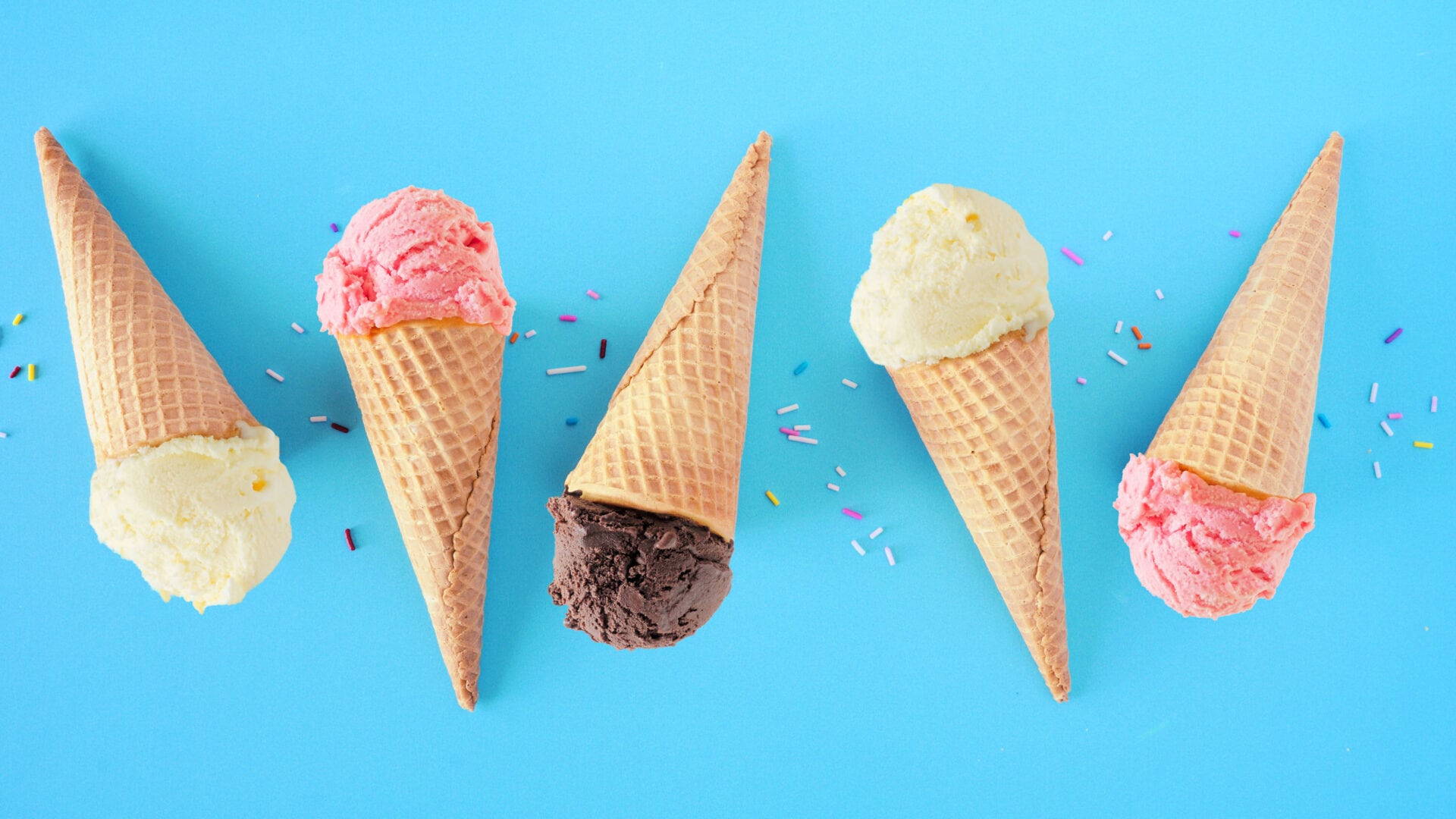 We are WordPress developers who will design and build a website you're proud of. We believe a brilliant website is more than just design and coding. It involves a range of concepts, principles, and goals that are underpinned by a solid strategy.
WordPress Websites
Design, Development, and WordPress Support. We can support your business every step of the way.
WordPress Migrations
Wix not your cup of tea? Us too. Let's migrate your existing Wix or Squarespace website to WordPress.
WordPress Hosting
Having the correct server setup is crucial to your website's success. We can handle setup, deployment and hosting maintenance through our partner WPEngine.
Learning Management System
WordPress plugins for Learning Management Systems (LMS) enable you to run online courses like Udemy. Perfect for membership websites.
WordPress Maintenance
We can handle your existing project. Keep your WordPress website up to date and error-free with our Website Care packages.
Multilingual Options
Perfect for websites that need different languages. Consistency is key when creating multilingual websites to ensure that all visitors enjoy the same smooth experience.
We only use WordPress because we love its ease of use for end-users, as well as the tools and plugins that can cater for almost any functionality you can think of.
43.3% of the web uses WordPress
The world's biggest websites are powered by WordPress, and for good reason. You don't need to know code to be able to use them to grow your business.
Free and Open Source
Open-source software is, by definition, publicly accessible. This means when you have a WordPress website there are no hidden subscription costs.
Adaptable To Any Business Model
From a blog to an online store, a review website to an online portfolio, WordPress is the most adaptable solution for every project.
Media-Rich And Compatible
WordPress allows you to upload, store, and display a variety of file types (media). The most common types are images, videos, and audio files.
It Doesn't Take a Genius to Manage
WordPress is easy for beginners, yet incredibly powerful for developers. When it comes to adding your own content, WordPress is as easy to use as a tool like Microsoft Word.
Has a Huge Community
With thousands of tutorials and friendly communities, learning how to use, update, or even troubleshoot WordPress issues is just a few clicks away.
Expand Your Website with Plugins
There are over 55,000 plugins available for your WordPress website. If you can imagine it, there is a plugin that will execute it.
You have full control of your website
As a WordPress administrator you have full control of your website. You can add, edit, publish, and delete any posts on the site, including ones written by others.
SEO Comes First
WordPress is highly SEO-friendly right out of the box. When we design an SEO-friendly theme and use the awesome SEO plugins WordPress offers, it only gets better.
Making WordPress Work For You
We picked WordPress because we love open-source platforms, and because of its huge upsides over traditional frameworks and platforms.
Advanced Custom Fields
Advanced custom fields give you the ability to add more information to posts and pages in your WordPress website, to customise your message for your audience.
Live, Front End Editing
Front end editors add word processing tools and features to the front end of your site. So when you're logged into WordPress, you'll see your changes in real time.
WordPress Multisite
Have the ability to publish content across multiple websites at the click of a button through shared templates.
WooCommerce
WordPress websites can be transformed into powerful eCommerce sites with the free WooCommerce plugin, making it simple for you to get sales.
Localisation
Speak your clients language - literally. With WordPress localisation you can deliver your website in the language of your visitor.
Gutenberg
Gutenberg is the code name for the block-based editor introduced in WordPress 5. It is a transformation in how content is created.
Managing your WordPress website is a dream with its user-friendly screens and online tutorials. Plus, the Chillybin team is on hand to help you with full done-for-you website support packages.
Live Preview
With live preview functionality in WordPress, you can make changes to your website and see how they will look before making them live.
Mobile Responsive
With a mobile responsive WordPress website, you can give your users the perfect experience no matter what device they access your website from.
Automatic Updates
WordPress comes with a built-in system for managing updates. WordPress will also alert you when a new version is available so that you can update your site easily.
Intuitive Interface
With an intuitive admin user interface, it is easy to navigate your way around the back end of your website to add fresh content.
Global Community
WordPress has a global community of developers, designers, and users who all help and support each other. If you have a question, the community has the answer.
Infinite Scalability
As your business grows, your WordPress website can grow with you. This means you can scale from an at-home blogger to a 7-figure entrepreneur with confidence.
Ready to level up your online presence? Our website development services can help you build the perfect website for your business. Contact us today to get started.
Our thoughts on Website Development
Check out some answers to our most commonly asked Website Development questions here. If your question isn't listed drop us a line and we'll answer it right away.
Timelines depend on the final brief for the projects, but here are some guidelines...
WordPress projects usually take a minimum of eight weeks from the first designs to live.
Shopify projects take approximately six weeks.
WooCommerce projects usually take approximately eight weeks.
Unfortunately, we don't have set project prices. Every brief we work on has different requirements that alter the spec of the job. So, once we've received the brief - we can give you an indication of the cost and timescale.
Yes, we only build WordPress websites. Why? After building sites for more than a decade we feel it is the easiest for you, the end-user, to add content and do simple updates. Also, it has the largest range of plugins available. If you can imagine it, WordPress can do it.
Because we use WordPress, you will definitely be able to maintain it yourself. We will give you a hands-on tutorial when we launch the site so you feel comfortable adding content yourself. However, if you prefer to be more hands-off, we have Website Maintenance packages for every budget.
Something to keep in mind when developing a website is your end-user. We call this purposeful user flow, and we work with you before the project starts to ensure that your clients are moving towards the ultimate action you want them to take, such as joining a mailing list, reaching out for more info, or making a purchase.
The key elements of a good website are ease of navigation, high-quality content, and visual design. If you strike out in any one of these areas then your website will fail to achieve the goals you set out to reach. This is why we go through an extensive onboarding process before we start any website development.
The most important thing in any new website build is communication. We promise you can't hurt our feelings! During every project, we have multiple touchpoints to give you every opportunity to make changes or let us know if things aren't progressing how you like. By both parties being open and honest, we can get you to your goal faster.