How to Attract More Local Customers
Shopping locally expands a customer's ability to visit in person, check local reviews (from people just like them) and select products suited to their exact needs. This explains why almost half of Google searches are conducted specifically with local keywords in the search phrase.
Here's how you can get more of this search traffic to your business...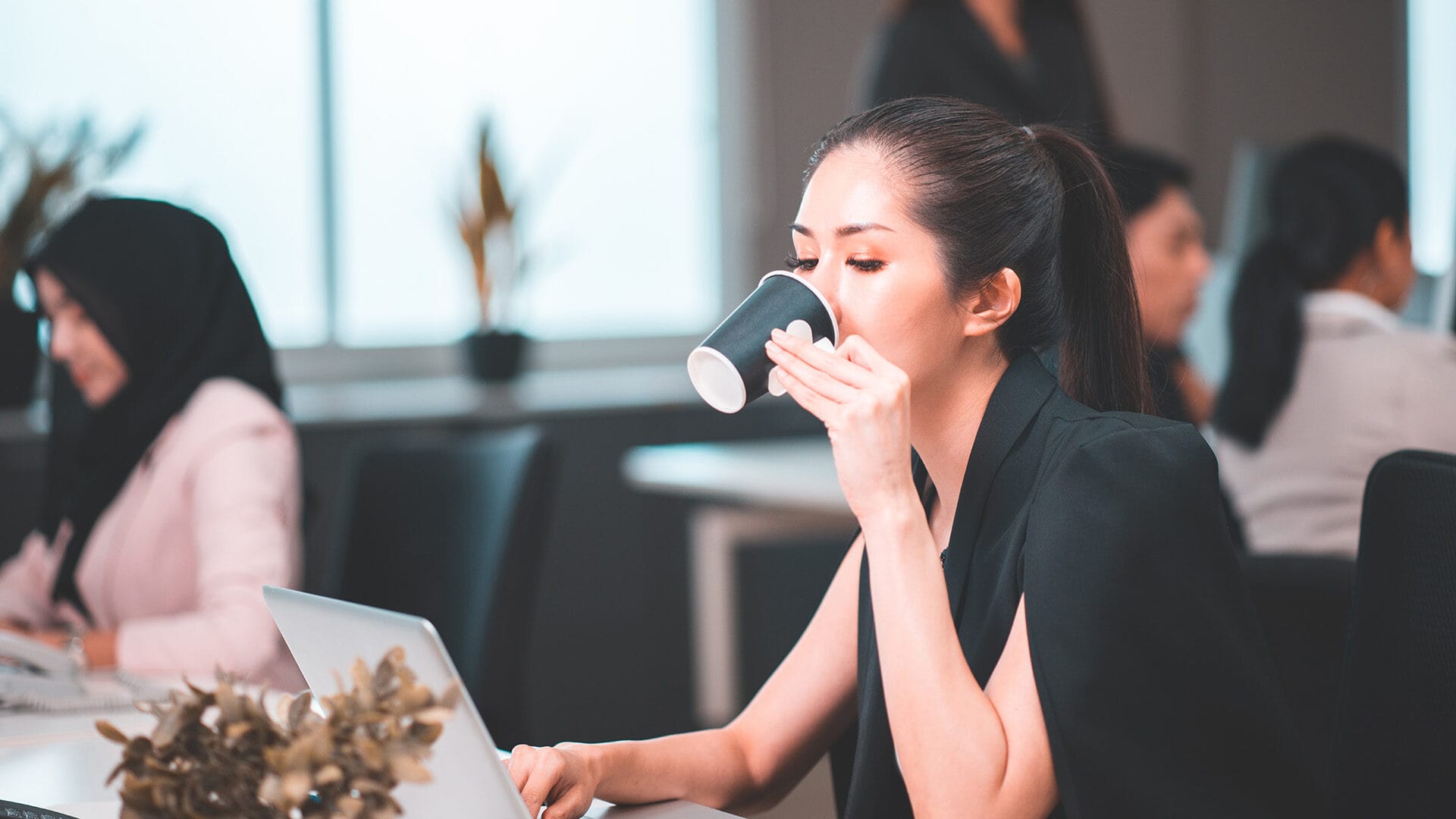 Local searches are big on Google. With literally a world of information, experiences and products available online consumers are narrowing their search down by inputting their location. Think "party supply companies near me".
It's so much faster, more convenient and more accurate to search locally. They know that what they are getting is more likely to match their expectations than something coming from or provided overseas.
Shopping locally expands a customer's ability to visit in person, check local reviews (from people just like them) and select products suited to their exact needs. This explains why almost half of Google searches are conducted specifically with local keywords in the search phrase.
Knowing that local searches are key to customers means they also need to be key for your business. Utilising local search optimisation for your business is known as local search marketing.
See How Chillybin Web Design Can Drive Massive Amounts of Traffic to Your Website
SEO – drive people who are ready to buy directly to your website.
Content Marketing – our team of native-English speaking writers will craft articles that position you as THE authority in your niche.
Paid Media – pour fuel on the fire with paid ads that produce a steady stream of leads for your business.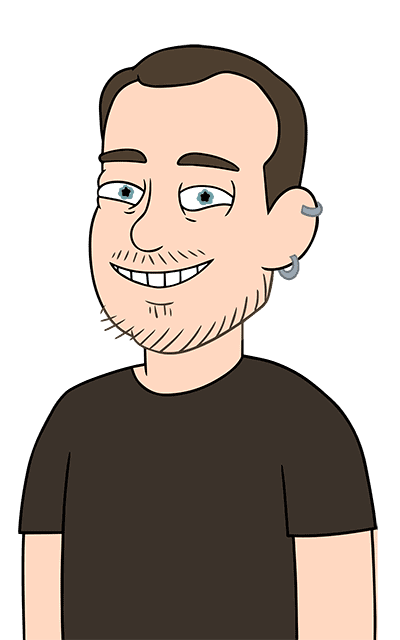 What is Local Search Marketing?
A local search listing allows search engines to display results in the context of geographic location (both for yourself and the user). To help narrow down the field, you can include a modifier like "in Singapore," "in Brisbane," or "near me" but it isn't required, your location will be used to determine the most relevant results.
You can buy ads and target your messages specific to a local area to help attract buyers in your local area, who are conducting local searches online. This is known as Local Search Marketing.
The fastest way to increase your local search numbers is to pay for Google Ads in relevant search terms your users are seeking. You can also increase the number of local reviews you have (provided they are positive). A lot of businesses offer deals/bonuses or discounts for customers who willingly post reviews online. Typically customers will be happy to provide a review for a positive experience if you simply invite them to do so.
Local search marketing is different from local SEO in that local SEO is a technique to increase site traffic and appeal to Google's search engine algorithm specifications through content marketing, meta descriptions, title tag, search engine optimisation and things like on-page SEO. These strategies aim to generate organic traffic. Everything else is covered by local search marketing, including Google My Business, reputation management, advertising, Yelp, and Bing.
You can use local search marketing to:
Get ahead of your competition by being prominent on local maps or local search returns.
Rank higher in the organic search results to increase the chance of clicks, leads and conversions
Target Specific Markets so you are showing as relevant and catering to a specific area of need
Increase Traffic Relevancy so you attract customers who are ready to buy
When it comes to local search marketing strategies you can bring this in easily enough and see benefits no matter your industry or business size. Even a busy business owner can implement local search marketing quickly and easily into their marketing strategy and test the responses before committing to larger budgets.
If you're meeting customers face to face at a store or in their homes, local search marketing strategies are a great choice for showing up in local searches.
Of course, you may have products and services that are best suited to an international market, if so, by all means, continue as you were, but if you are an in-person business or an online business that has a service or product offering suited to a local area, then you'll want to pay attention to how to implement local search marketing.
A business of any size can use local search marketing to target a specific area of its customers, regardless of industry.
You don't necessarily need to have a brick and mortar business to be able to effectively market on a local scale. In many cases even remotely operated businesses can benefit from targeting a specific local market.
For example, let's say you provide accounting services online, with customer meetings held over Zoom. This is something you can do from anywhere and provide a service to anyone, however, developing a marketing strategy that is focused on a specific local area can be a great way to increase clientele.
So for example if you studied in a certain city, or if you target where you currently live, or if you are overseas you might find it beneficial to target expats living in the same country as you. These carefully focused targets can go a long way in creating trust, familiarity and high engagement with your customers, long before they contact you.
An effective way to achieve local targeting is to include a sitemap on your website. This is a particularly important addition for larger businesses that cover multiple locations nationally or even internationally.
Adding your locations to the sitemap and putting local targeting measures in place helps Google discover your site locations as well as the area and services you cover.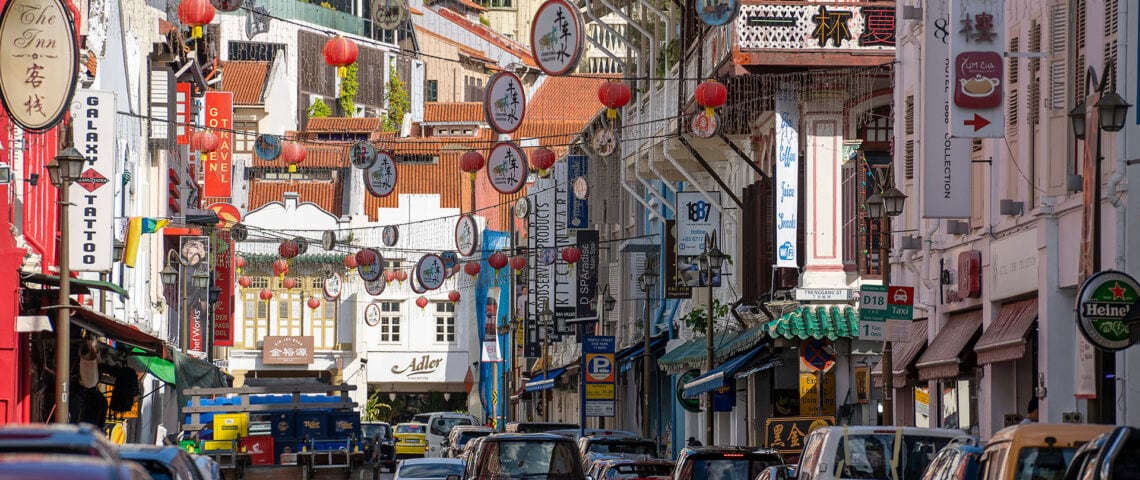 Can anyone benefit from Local Search Marketing?
While any industry and businesses of any size can benefit from local search marketing, there is one key criteria you need in order for this to be an effective strategy: A Google My Business profile.
Google My Business is really important for generating new leads and conversions. There is no point in paying for additional ads for a business no one can find.
What is a local pack in online marketing?
One term you will hear frequently when talking about local marketing is a Local Pack. A local pack refers to the top results displayed on Google for that local search.
Being part of the local pack is desirable as most users don't search too deeply into the Google listings. There is a general understanding that the top listings are the most reputable, trustworthy and relevant, and Google have worked hard to maintain that reputation via intelligent algorithms and rules within their search returns.
The catch here is that your website needs to be optimised to be part of that search to even have a chance of participating in a local pack.
Top rankings are different to paid adverts
Just to clarify here, Local Pack is only the genuine search listings, which you will hear termed organic search listings. You can get your website listed at the top of a search by paying for that, in which case "Paid Ad" will be shown in front of your listing. The local pack will be the ones that show beneath the paid ads. To be on this list you don't need to pay additional money, but you will need to apply smarts.
An organic search return is typically more relevant to the customer's needs than paid ads and will seem less aggressive in many cases than the paid ads above. Experienced users will skip straight over ads to the local pack below, knowing these are the quality searches that will prove the answers they are looking for.
What helps determine local pack status?
There are millions of factors that Google takes into account to pull the top cluster of results for a location. Here are some of the key factors:
Reviews – these are locally relevant and positive
Match to customer's preferences
Number of clicks
Location
It's a pretty safe bet that businesses that are currently listing in local packs are implementing a local search marketing strategy to help gain these high returns.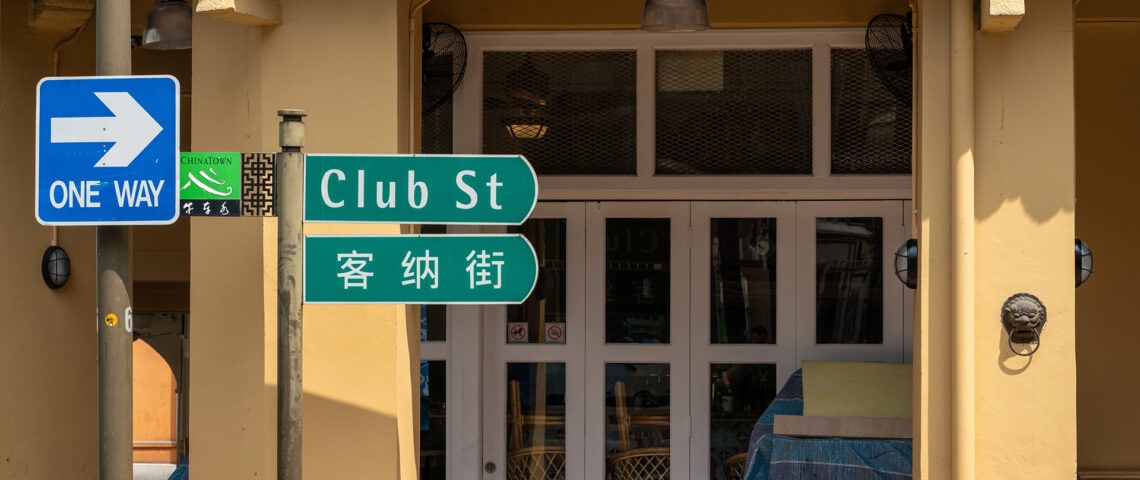 How to get onto Google Maps
One of the biggest players in local search returns is Google Maps.
It's no wonder it's a fan favourite, reaching 54% of all mobile phone users with its multi-layered assistance. To begin with, it's a key visual tool for finding and displaying information relevant to any location, but it doesn't stop there, it also provides detailed directions using multiple transport means (that can be activated to get you there step-by-step), flexible ETA inputs, direct contacting means and opening hours, all in one bundle. To be even more flexible it has the offline ability as well.
It just goes to prove that helpfulness is the number one aim when you are creating anything to do with your online offering. The more you can help your users locate you quickly and easily, the bigger the returns will be on lead numbers and potential conversions.
I really can't begin to stress the value of being on Google Maps enough for your local marketing effectiveness. The bottom line is that if people are unable to find you on Google with ease and efficiency, you risk losing them entirely.
Can I use long-tail keywords in local search marketing?
Just like SEO search terms, you can greatly benefit from using questions and long-tail keywords to help specifically focus on your business offering in your location. By identifying what users are looking for you can target your local search marketing search terms to match, so for example, "Where can I get fast internet service in Singapore?" or "best website designer in Brisbane".
Matching your questions and long-tail keywords to what users need and are looking for will go a long way in boosting your website performance in the search return rankings.
Long-tail keywords and search engine questions are some of the most effective ways to engage local search marketing because you provide a direct answer within a search query, raise brand awareness, show your expertise and service offering as well as show an ability to solve a problem within your industry to your specific clients.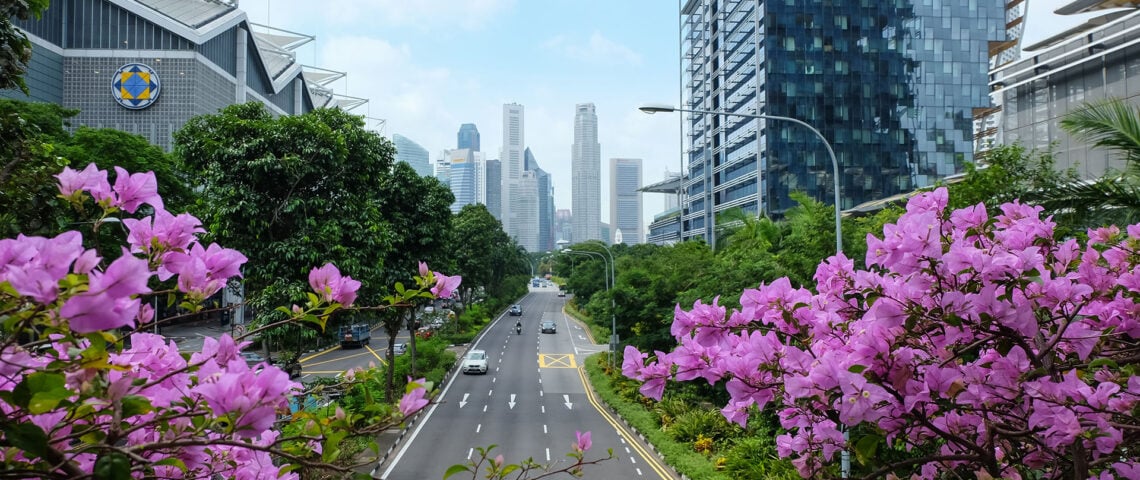 How to Make Use of Local Search Marketing Campaigns?
The following tips can assist you in creating your local business marketing campaign.
Protect Your Reputation
The internet is full of opinions. People trust these opinions and rate them very highly. Negative reviews are going to hurt your brand and your reputation and put users off. Even if you are running effective paid local ads, you are not going to see a high return on that investment with reviews that damage your brand. 93% of people use online reviews and trust review content.
If you have negative reviews, address them by taking on board whatever the user has to say. Getting defensive is going to go against you. Take it as a lesson to improve your product wording, service delivery or raise your standards to meet customer demands. Assure users that the problem mentioned has been handled and the situation improved.
Be honest and follow the rules
If your website isn't delivering high-quality content that is relevant to your industry and products, no amount of local search marketing will save you. The first thing you need to do is get your website running perfectly and optimised in every way you can to meet Google algorithm requirements and prove you are a genuine company with a genuinely helpful offer to customers. Part of this includes optimising your site to run effectively and be user friendly.
A big part of having a good website is being honest about what you offer. Lies, tricks, cheats and false claims will see you spiralling very quickly to the bottom of the pile.
Start by making sure you are what you say you are and you do what you say you do. There needs to be consistency and relevancy between your website title, URL, copy and targeted search phrases.
If you have any doubt about what is seen as "good" and "bad" behaviour in the eyes of Google, it's well worth checking in on the SERP business guidelines. Make sure you stick to the good side.
Focus on User Experience
Having a great website is only the start of your online business journey. This is also true for your advertising campaigns. Running an ad and putting money into advertising on any platform is not enough to secure your leads and create conversations. You need to focus on customer engagement so they have an enjoyable user experience while visiting your site. A big factor Google uses to gauge this is bounce rates.
If people jump onto your site only to leave again straight away it shows you didn't provide an engaging experience or enough information to keep them with you.
You need to provide interaction points that allow clicks and interaction so that Google can see your site working for users. This will also prove that you are offering what you say you are and offer high-quality content. High bounce rates also occur when information is misleading and someone ends up on a site that isn't where they wanted to be.
Google aims to display websites that offer useful and desired information for users. If the search system believes you do not offer quality and helpful information relative to your industry, you will be ranked accordingly. This will limit your reach as those who do excel in meeting the criteria are ranked above you.
Tick The Boxes For Core Web Vitals
As more and more websites become active online, Google needs to continuously improve their algorithms to ensure they meet its goal of displaying the most effective information to users. That's why in 2021 Google announced an addition to their existing system; Core Web Vitals.
Factoring core vitals into your website performance and structure is essential for getting a place in the top tiers.
Core vitals consists of three elements:
Largest Contentful Pain (LCP) – Loading time. You need the most important elements of your site to load within 2.5 seconds. After this time user experience deteriorates. People expect instant access, so giving them less will hurt your business, not just in terms of annoying your visitors, but now also getting a frown from Google as well.
First Input Delay (FID) – Readiness to respond. Now that your site is loaded is it ready to go? You need to have buttons that click, search boxes that accept input and pages that scroll as soon as loading is completed.
Cumulative Layout Shift (CLS) – Stability. You want your layout to be rock solid, with no shifting or moving displays or buttons that suddenly jump to the left so users wind up clicking a link they didn't want. Once the page is loaded it needs to stay as it is.
Each of these elements comes with a score that will rank you alongside other websites in your industry. Even if you do moderately well across the board, there will be websites with outstanding results that will receive a higher listing and bump you off the first pages.
Stay Clean
Viruses are bad news for users. If you have any sign of virus or malware infection you will not only rank poorly in searches, you might be unable to display paid adverts, including local search marketing ads. Google prioritises customer safety and does what it can to avoid sending users to infected websites that might cause short or long term issues.
Make sure you and your host have as much virus protection as possible and look for hosts that enable your server to be contained rather than sharing server space side by side.
Taking good care of your website is important for ranking well and attracting new prospects. Once you have your site optimised and loading quickly it's time to take it to the next level and focus your attention on local leads. The fastest way to do this is through Google maps, Google ads and target keywords.
The team at Chillybin can help you attract more local customers to your business or website, contact us today and let's get you moving up the rankings – fast.