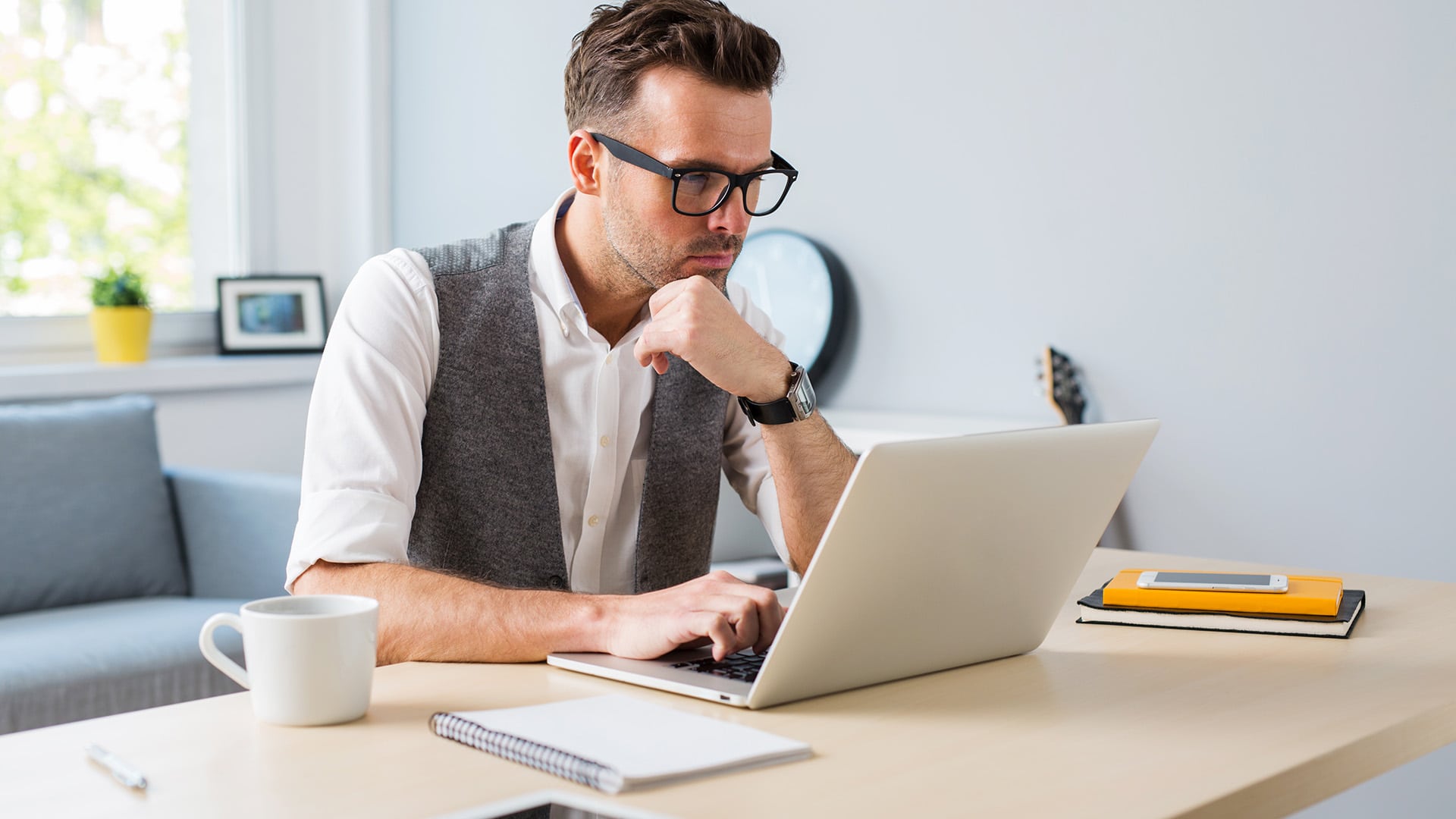 There are plenty of ways you can build your own business website but where to start? With a bombardment of themes, templates, content and images to choose from you need to make selections that are unique, match your business perfectly and have a polished, professional feel. It's a big ask.
Rather than build a website yourself, your business can really benefit from working with a website designer and getting a skilled team behind you.
This blog covers everything you need to find a great website designer in Brisbane and get the results you want for your business website build.
Do I need to build a business website?
When it comes to building a website If you are in business you now have to have an online presence, even if you are a bricks and mortar store. It's become a compulsory part of business success to provide existing and potential customers with the ability to research who you are and come to trust what you do through your website information, contact and support. 
In return, you get to access the widest possible audience and the flexibility to deliver a wider range of services, all without the confines or expense of a physical address.
While there is some work to maintain a website, I actually believe that's a positive for your business. Current content, links and images provide evidence of your credibility and keep your business relevant.
The benefits of working with a website designer in Brisbane
When it comes to building a website you can choose to go it alone or work with a professional website designer.
Building your own website will take a lot of your time, most of which will just be spent sorting through options and learning the ropes. It can be frustrating to find templates that are not as flexible as you thought (only one font option!) or plug-ins that cause issues on your site.
Working with a website designer means you get exactly what you want for your website with a look and feel that matches your business values and offer.
Faster turnarounds that you can manage yourself
Easy navigation for your audience to help reduce bounce rates
Experienced insights and planning strategies that will show in your Call To Action and menu bars
No faults or issues (hidden or obvious)
SEO geared so you aren't starting out behind the pack
Professional look – it won't look like you built it yourself
Enlisting the services of a website designer in Brisbane can alleviate the burden of trying to sort through website choices yourself or navigating through each individual step of building your own website.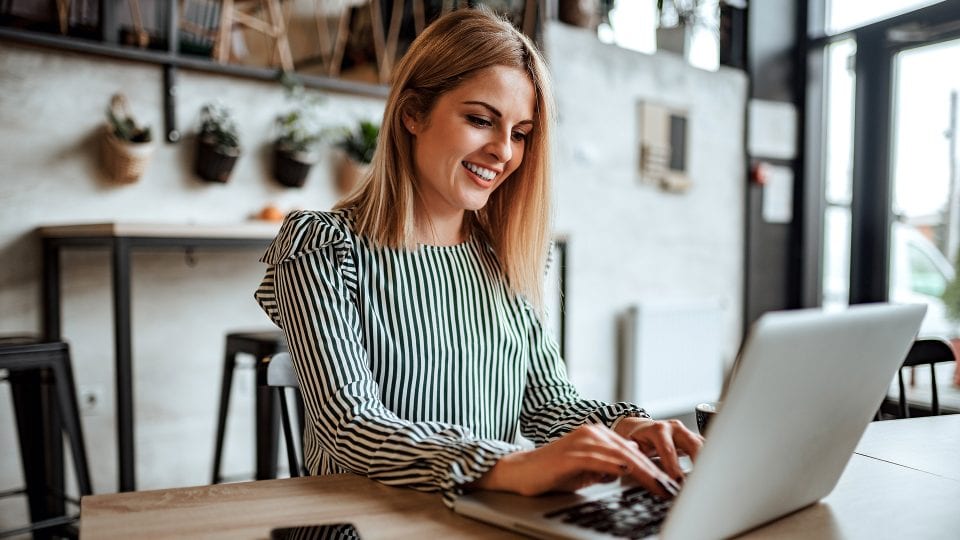 How Do I Build a Business website?
To build a website you'll need to register your domain name and select a host. From there you have the space you need to create the website you want for your business.
Templates make it look easy to build a business website yourself – once you sort through thousands of templates and select the one you want – however, there are hidden complexities behind a website build that can catch you out and cause issues for your users and potentially hurt your search engine performance.
Some common issues behind templates include:
Ill-fitting links and action buttons
Unreliable code 
Temperamental plugins
In some cases, the code might need to be adjusted during the website build to fit your website and work well, in other cases your website will seem fine to begin with but need constant maintenance to stay current and work reliably.
What is it like working with a website designer in Brisbane?
Working with a website designer takes the pressure off and gives you the exact website you need to showcase your business online in a professional way.
At Chillybin we go the extra mile to get to know your business using our dedicated Discovery Session. This allows us to take into account your website goals, company values and target market to work with you to design a website you absolutely love. 
By investing the effort to understand your business and objectives, we can create a website appearance and user experience that really resonates.
Each of our clients is different. Some know exactly what they want their website to look like, others have a vague idea of colours and styles while others have no idea what will suit their business best. No matter where you are on that scale we can help by mocking up a number of different and unique designs that give you a visual base that's easy to perfect. Simply select what you want, ask for as many changes as you want and we get to work on the details that bring it to life in a second draft.
Things get real from this point on with testing and the necessary details for smooth user engagement, purchases and action steps. As soon as you approve the final site we optimise it for mobile and make sure the load times are quick to help boost your SEO. Finally, we'll give you the rundown on how to use it and add additional content so you have everything you need to take over the driving. 
What do I need to do before I work with a Website Designer?
Before you sit down with us to do your discovery session it helps to know what you want your website to be like. Researching other websites and having some examples or preferences clearly defined can help make our discovery session really rewarding and cut down on the number of times we'll need to go back and forth to complete a first draft.
Show us some examples of websites you like and have some ideas about what you want your website to do.
Some of the elements you might like to consider are:
How many pages do you need?
What features do you want?
Are any specific business brand colours or logos you want the design built around
Get together with any other stakeholders to make sure you are on the same page with what the website will look like. If someone wants a completely different look and feel for the website it's going to delay your website completion and cause some stress so iron out these issues before you go to a professional.
If you are unsure or need some guidance we are happy to help. Ask as many questions as you like to help get an idea of what makes an effective website so you can build a site that gets high traffic.
We build stunning, user-focused websites that will wow your customers.
Are you a business owner in Singapore, Australia or worldwide? We work with clients across the globe to deliver beautiful yet functional website designs.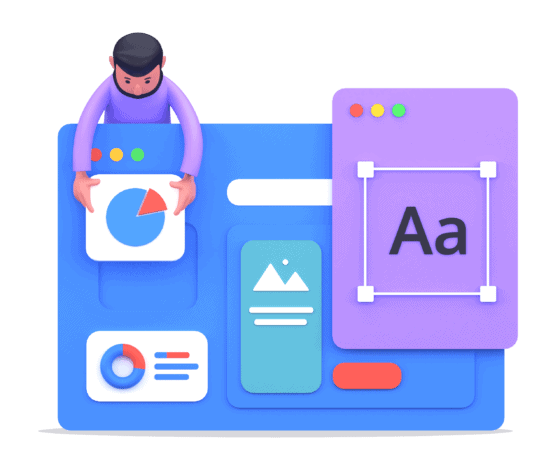 How to choose the best website design agency in Brisbane
It's important to take your time finding a website designer who is going to best suit your business. You can do some research online- a good design company will offer examples of their published work as well as client testimonials and case studies. Once you have a short list be sure to ask them questions about how they work. Consider:
The type of communication they use
How quickly they get back to you
Turn around times
Ongoing support
What's included in a quote
There is no real 'right' way to go about building a website, you just need to make sure that how they operate is a good fit with your preferred working style.
Spend some time browsing the websites of a designer's previous clients to see if you like how these sites perform.
Some green flags that you have the right web designer for your business website are:
They listen to your ideas and values
You trust what they say 
They are flexible with their templates and design
You value their opinion
There are credible testimonials 
You feel comfortable asking questions
The price is reasonable for the scope of work
They have an action plan that includes workflow and timelines 
A quick note on timeframes
You probably have a timeframe in mind for your website. To know when your project will be up and running it's important that your website developer has an action plan that outlines key milestones and timeframes on when each of these will be completed. 
The action plan is something both you and your developer will work on together so it's important that you look at your responsibilities and set timeframes for completion that are realistic and attainable. The project can't go forward until you have completed your steps.
Set out a timeframe with milestones that suit both you and your website development team, this will help your project move quickly and seamlessly.
Some ways you can keep to schedule might be to have a morning free the day the testing is due back so you have time to explore your new website in detail and take notes of any changes or questions you have.
When it comes to finalising the second draft, you might like to set the action plan milestone around a board meeting so you can get everyone's opinion and sign off in the room.
Milestones that require action from you include:
Query form completion
Design feedback 
Site testing
If you are behind on your completions it's going to delay your website publishing time.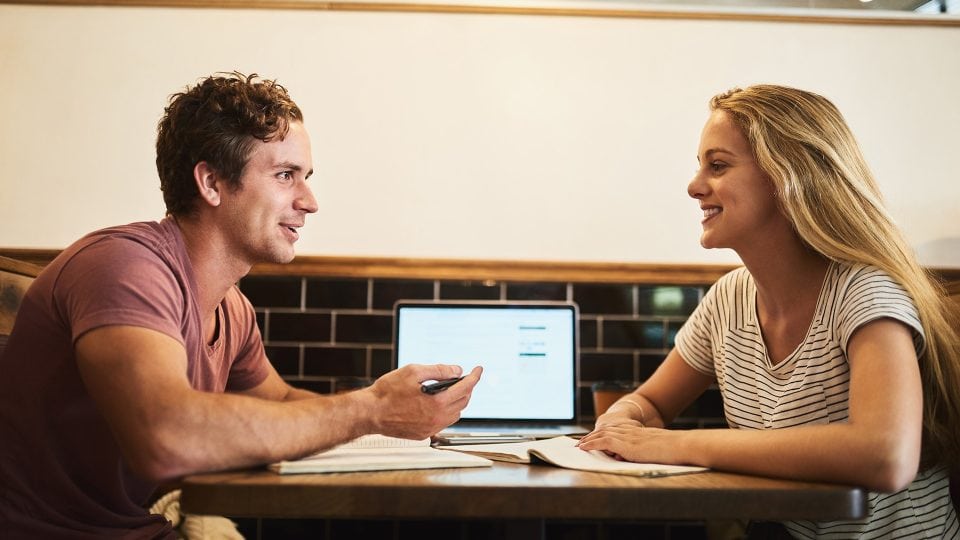 How much will a website design cost?
A lot of people look for a website designer based on price. When it comes to choosing a website design company, it's important to keep in mind that the best choice isn't necessarily the cheapest one. You should be willing to pay for quality work and the dedicated time that it takes to create a great website.
Before starting a project, it's important to agree on a budget. Just be mindful of any changes you make part-way through your website build as changes that require a lot of work or time will come with extra costs- that won't have been outlined in your initial quote.
To avoid confusion, make sure you ask questions about any elements of your site that may incur additional costs. A reputable web design agency will be able to list additional items individually on your quote, so you know exactly what you are paying for.
At our Brisbane-based web design agency, we understand that cost is a crucial factor when it comes to creating your website. We pride ourselves on delivering high-quality work within a reasonable budget. We will work with you to establish a clear understanding of your needs and develop a website that is tailored to your business.
Our experienced team has a deep understanding of website design and will be able to provide you with a clear and well-explained quote on our services and what is included. We will also be transparent about any items that require extra work and what this will mean for your overall cost if you request any changes at any point in the build.
Choosing a website design company can be a difficult decision, but with our expertise and dedication to quality work, we are confident that we can deliver a website that meets your needs and exceeds your expectations.
I don't like my website design, what do I do?
If you don't like your website design you need to speak up and voice your opinion as early in the process as possible. While you are not the expert on how a website configuration works and what elements go together for the best user engagement, it is your business brand and you are the one responsible for how it's represented.
You can start by asking for explanations as to why something is set out the way it is and if that doesn't fit your intentions, speak up and talk about the changes you want to make. 
Use feedback opportunities as an open platform to put forward your voice and take part in shaping a business website you love!
At various points in your website project you will be asked for feedback on the design and structure. Be upfront and honest. The designer is actively seeking your input and ideas and is ready for anything you say. Without your direction, you won't be able to get the best results.
Working With A Website Designer In Brisbane – Conclusion
Building a business website is essential for all businesses and can provide a wide range of benefits such as a wider audience and greater flexibility. While it may be tempting to build a website yourself using templates, working with a website designer can save time, ensure a professional appearance, and provide expert insights and strategies for user engagement and SEO. 
Before working with a website designer, it is important to have a clear idea of what you want your website to look like and what features you want to include.
If you would like the best website designer in Brisbane to handle your project, contact the team at Chillybin today.
Working With A Website Designer In Brisbane – FAQs