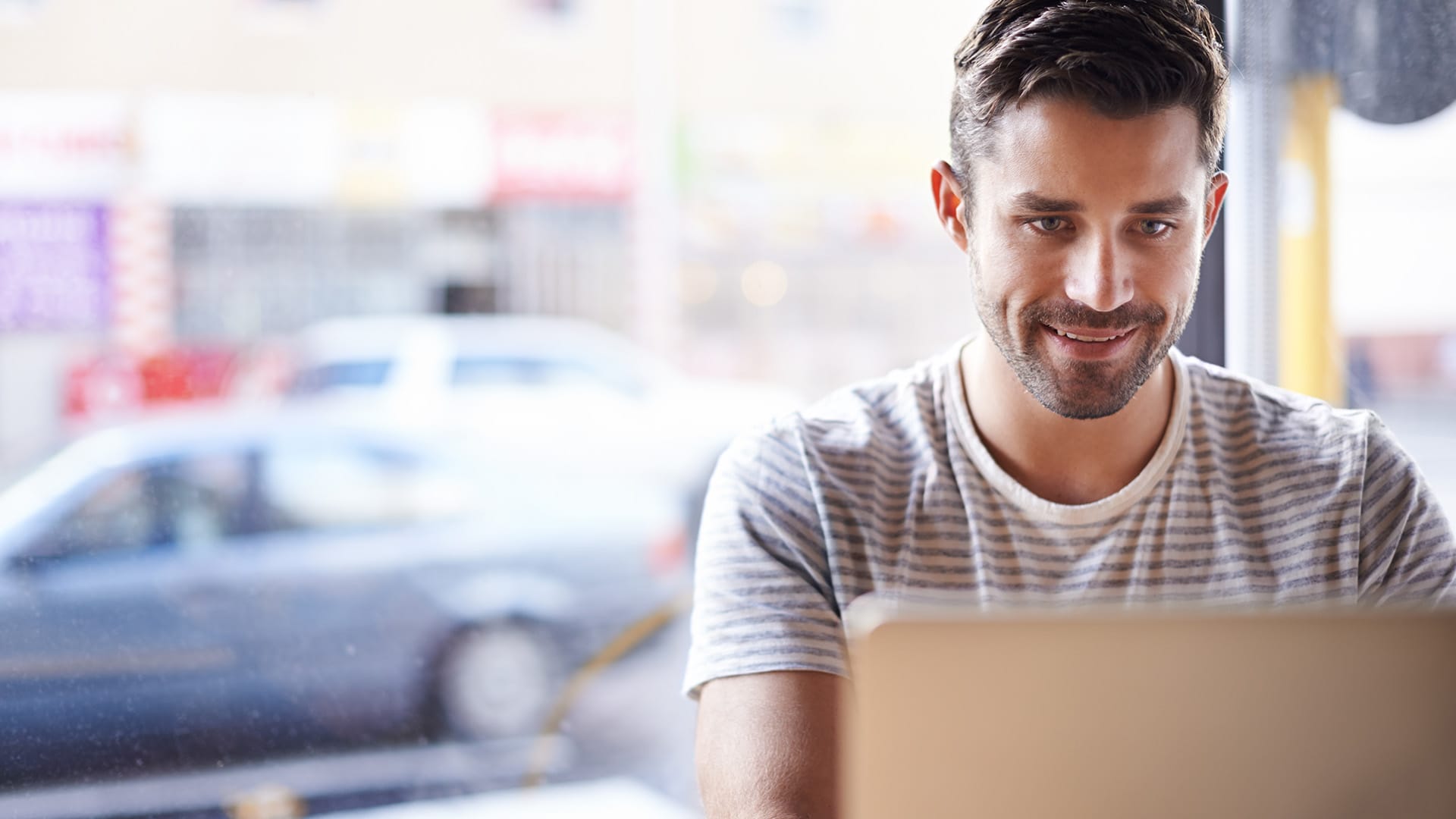 How much does it cost to build a website for your Brisbane business? No prizes for guessing it's not a straightforward answer – as it depends heavily on the type of website you want, and what you need it for.
For a simple one-page site, you can expect to pay around $1,500-$2,000. Something more complex to grow your brand, and convert website visitors into leads, may be up to $5,000. While a fully custom-designed and developed website can cost between $5,000-$10,000.
And if your business needs include an e-commerce website, a mobile app, or something more specialised, such as Memberships or LMS (Learning Management System), costs may rise to $20,000 or more.
In this article, we'll delve into the important question of how much it costs for a website design company in Brisbane to create a website for your business. We'll also provide tips on how to ensure you get value for your money in your pursuit of the ultimate website solution for your business.
What are your business goals?
When it comes to creating a purposeful website for your Brisbane-based business, it's essential to start with a clear purpose in mind.
Before you even begin, it's important to ask yourself some key questions, such as who your customers are, what you want them to do on your site, where your leads will come from, and how you plan to engage with them.
All of these factors will impact the cost of your website and ultimately determine its performance. For example, if you're building an eCommerce site with multiple integrations, such as subscription services, payment gateways, and other plugins, it's reasonable to expect higher costs than if you're creating a simple brochure site for informational purposes only.
Remember, "failure to plan is planning to fail." So, if you're unsure about your goals, be sure to speak with your website developer and business/marketing strategy team before investing in something that might not meet your needs.
As is true of any aspect of small business, starting with a clear purpose is essential, and will help craft a website that not only looks great but also performs well and helps your Brisbane-based business thrive.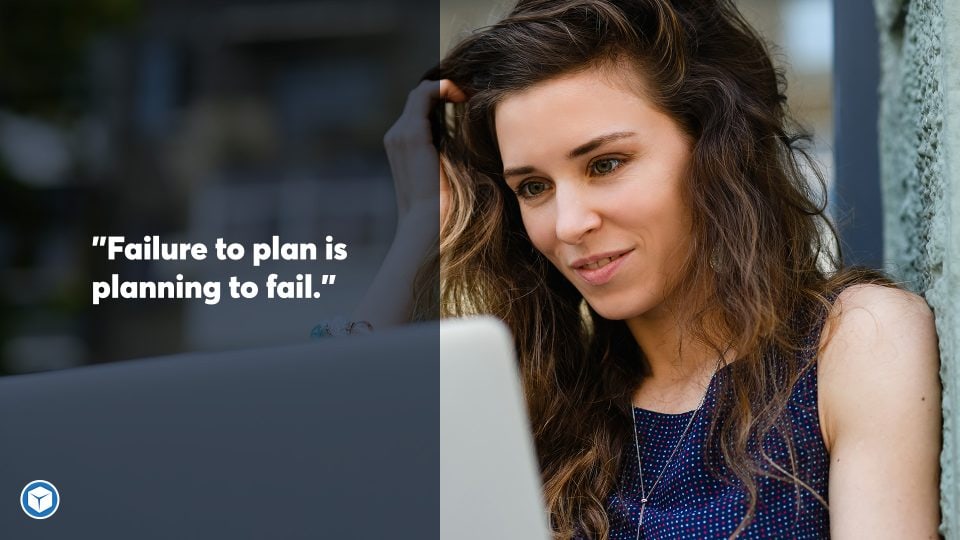 What platform should you build your site on?
With your goals now clearly defined, it's time to figure out which website platform is best for you. And it's a choice that can greatly impact the cost of your website, as different platforms require different strategies, designs, developments, testing, and digital marketing efforts.
So whether you opt for WordPress, WooCommerce, Webflow, Shopify, BigCommerce, Weebly, Wix or Squarespace, your choice of platform will significantly affect not only the initial cost but also any ongoing expenses.
For instance, having a web design agency build a fully functional custom WordPress eCommerce site will naturally cost more than setting up a Wix site by yourself over a weekend.
Ultimately, the platform you choose should align with your business needs and budget, so consider your options carefully before committing to a particular platform.
Cheap website builders: Buyer beware!
If you're a small business owner or startup in Brisbane, you might be tempted by the low-cost barrier to entry that hosted platforms like Wix, GoDaddy or Squarespace offer for building your own website. At around $20 USD a month, it's easy to see why.
But before you jump in, it's important to know that these third-party platforms come with limitations. Read the terms and conditions closely and you may find you won't have full control and ownership over your data, and you'll be stuck with the templates provided by the platform. Plus, their SEO capabilities can be limited too, so you won't be owning much of the intellectual property either.
While you could upgrade in the future, if you ever need to delete your Wix or delete your Squarespace website, or migrate it as your business grows, you might run into some issues down the line. So, it's important to weigh up the long-term costs and benefits of building your website on someone else's platform versus something on an asset you own and have full control over.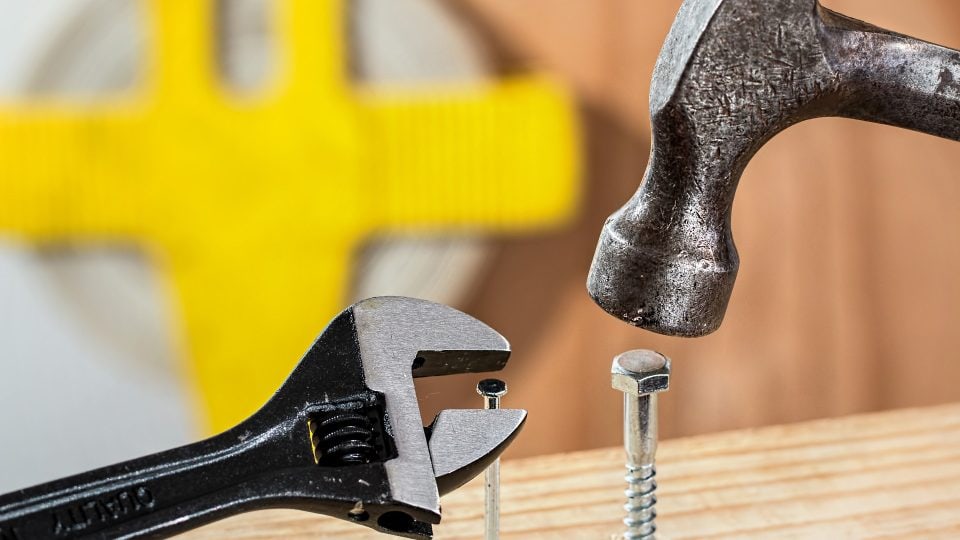 Common website design and development options and costs
With your business goals and choice of platform decided (and hopefully because you value your business, it's not on a DIY solution you've chosen!), it's time to take a look at some of the more common web design options and the costs you might expect to pay.
A Basic One-Page Business Website
Estimated website cost: $1,500 – $2,000
There are heaps of small web design companies right here in Brisbane offering affordable or cheap website design packages. These sites usually only display the bare minimum information, kind of like a digital version of your business card, with just enough info to let visitors know you're legit.
While a lower-cost static website like this may seem like a good deal, there are a few things you need to be cautious about. Usually, the reason they're so cheap is that they're not putting in much effort. Your content will likely just be plugged into a basic template, without much thought given to mobile responsiveness, user experience, or search engine optimisation. Plus, you'll probably need some serious programming skills to edit anything yourself.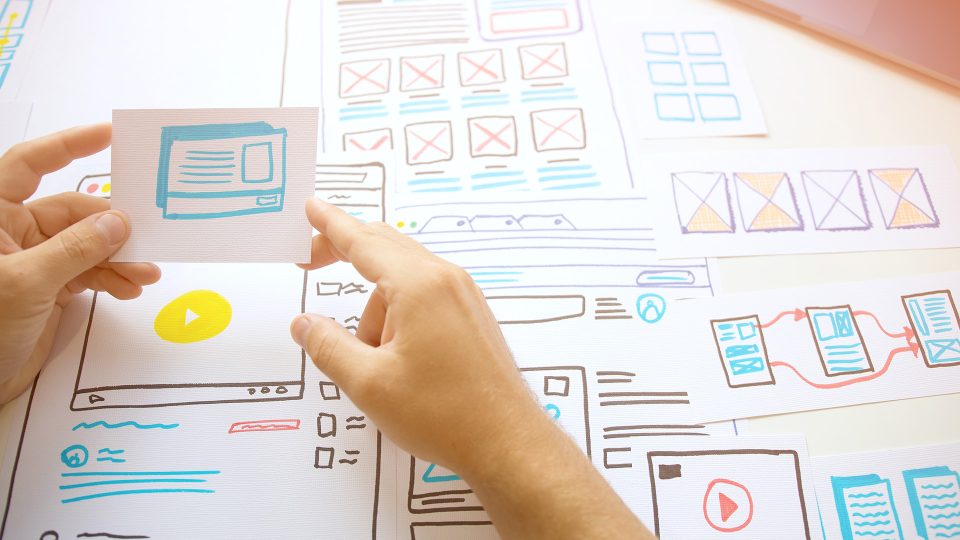 A content management system (CMS) website
Estimated website cost: $3,000 – $5,000
If you're thinking of building a website, you may have heard about templates for WordPress, Joomla, and Drupal. These templates are pre-made designs that can give your site a professional look without breaking the bank.
Back in 2009, when Chillybin started, we used this approach, and it was a great option for many of our clients. However, it's important to choose the right template, as it can be restrictive and may not suit your business goals or target audience.
While these templates can look good and fit your budget, they may not necessarily help you achieve your website goals. So, make sure you choose wisely and keep your business objectives in mind.
A custom-designed and developed website
Estimated Website Cost: $5,000 AUD – $10,000+ AUD
In Brisbane, you'll find that many web design agencies, including Chillybin, price their solutions in this budget range. At this level, your website should be designed with your corporate branding and business objectives in mind, as well as cater to your target audience's needs.
Both your homepage design and internal pages should be custom and unique, and the agency should spend ample time in the discovery and strategy phase to ensure that the end product aligns with your website's goals. Typically, these goals will revolve around some kind of conversion, such as filling out a contact form, making a purchase, or calling your business.
At this price range, there may be additional add-ons available, such as copywriting, search engine optimisation, performance and speed optimisation, digital marketing, and website maintenance. These can help enhance the presentation and authority of your website.
If you're looking to set the standard for your industry, just as the team at Barnes Capital were when we took their site to the next level, this is the aisle you need to be shopping in.
eCommerce, applications, and membership websites
Estimated Website Cost: $8,000 AUD – $20,000+ AUD
It's easy to think that building your own eCommerce website on Shopify or Squarespace will save you time and money, but the reality is a bit more complicated. At the entry-level pricing, these platforms come with significant limitations, meaning you'll likely have to upgrade and add on services that can end up costing you around $300 USD per month. Plus, you'll still have to do all the work yourself!
When it comes to web applications and membership websites, things get even more technical and complicated. These kinds of sites require a lot of custom functionality and integrations with third-party systems, which is why it's worth investing in a knowledgeable and experienced team. In this price range, you're paying for a bespoke custom-design website that's created specifically to meet your unique needs.
We build stunning, user-focused websites that will wow your customers.
Are you a business owner in Brisbane or South East QLD? Chillybin's Brisbane team work hand in hand with businesses just like yours to deliver beautiful and functional websites.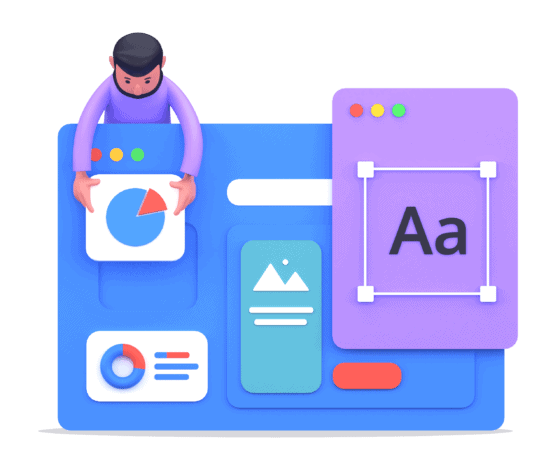 Choosing who to build your business website – the pros and cons
With so many web developers, designers, freelancers, and experts available in Brisbane, it can be overwhelming to choose the right one for your business. However, it's crucial to keep in mind that you get what you pay for. Investing in a high-quality website can have a significant impact on your business's success.
While it's true that you could build a website yourself for about $50 or engage a professional web designer or developer to build one for $5000 and beyond, there are, of course, pros and cons to all options…
DIY website builders
Sure, there are loads of YouTube tutorials and 'plug and play' websites available on platforms like Squarespace where you can try to build your own website.
But have you considered the value of your time for your business?
As you spend hours, days, or even weeks trying to figure it all out, something else will have to suffer. Will it be your customer service? Marketing efforts? Or time spent with your loved ones?
Even if you manage to launch the website, it might still look like a DIY job and not the killer website for your brand that you had envisioned.
Pros
Cheap
With ready-made templates, you could add a logo, contact form, and images, and publish your site in minutes
Cons
You will burn hours or days trying to implement all the things and getting the site to look "just right"
Everyone has access to the same free templates, meaning your site will look the same as others.
The website starts out as free, but hidden costs for custom functionality soon add up.
You're trapped on the DIY platform, which means you're limited to their tools.
Poor search engine optimisation options mean you may not appear prominently in Google search results.
Hiring a cheap freelancer or relative
We've all heard the horror stories about hiring someone on UpWork or Fiverr, or worse yet, having a family member or friend who "knows computers" build your website. Shudder.
Sure, if you're just starting a personal blog to share stories about your life, then maybe it's okay to toss a few dollars to your niece or nephew. But if you're building a website for your business, you need to take it seriously.
After all, your website is often the first impression customers will have of your small business. So, it's important to invest in a qualified professional who can create a website that accurately represents your brand and helps you achieve your business goals.
The Australian-based team at F1 Chronicle started off with a website built by a freelancer on UpWork, and it showed. The home page was a cookie-cutter template you see everywhere, the site was terribly slow, and things were constantly breaking.
By stripping out a lot of unnecessary plugins, developing a custom theme, and ensuring the backend of the website was more robust, they were able to 7x their revenue in the space of a month.
Read how we took the F1 Chronicle website from the back of the grid to the front – fast.
Cons
It may take them longer to complete the project – if they ever do
No ongoing support (or at least, with great reluctance)
You will need to micro-manage the project
Cheap websites generally look it.
Professional web development services
When you hire a professional web design agency in Brisbane, you're getting top-notch talent. A good agency will have a team of experienced designers, developers and content creators with a track record of successful projects and glowing testimonials from happy clients.
They will listen and assess your business needs and objectives; plan and scope the project from start to finish – including wireframing, design, development, content creation, marketing, hosting, launch and support.
Only then do they create a site tailored to your business's unique needs, that speaks to your target customer and helps you take a holistic approach to your website design, ensuring that it will serve you well both now, and in the years to come.
Pros
A unique custom theme and functionality you want
Big portfolio of example work
Experienced developers
In-house designers, developers and project managers
Training is provided so you can update your site yourself, and technical support when you can't
Many offer website hosting and ongoing maintenance
Cons
More expensive than a DIY site, but you get what you pay for.
Limited iterations. At Chillybin we outline how many iterations we will provide during the quote and discovery phase.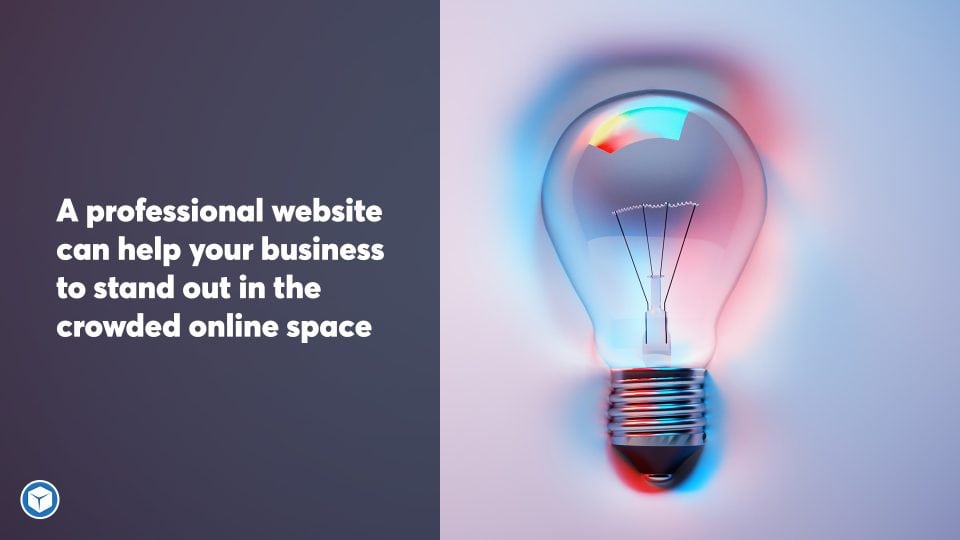 Brisbane Website Design Costs FAQ
Why is it important to invest in a professional website?
A professional website can help your business to stand out in the crowded online space, establish credibility and trust with potential customers, and increase conversions and sales.
Can't I just use website builders like Squarespace or Wix?
While website builders can be a quick and easy way to create a website, they often have limitations in terms of design flexibility and custom functionality. A professional web developer can create a unique and tailored website that meets your specific business needs.
Can I hire a freelancer or use platforms like Upwork or Fiverr to build my website?
While it is possible to find skilled freelancers on these platforms, there is also a risk of hiring inexperienced or unreliable developers. It's important to thoroughly vet any potential developers and check their portfolio and references before hiring.
Is it worth paying someone to do your website?
If you're building a website for your business, it's important to think of it as an investment. Your website is often the first impression potential customers have of your business, so you want to make sure it looks professional and functions smoothly.
While it's certainly possible to build your own website using platforms like Squarespace or Wix, it can be a time-consuming and frustrating process. Plus, unless you have experience in web design and development, the end result may not be exactly what you had in mind.
Hiring a professional web designer or developer can save you time and ensure that your website meets your specific needs and goals. They can help with everything from creating a custom design to optimising your site for search engines and improving its overall performance.
How much does a website cost in Australia?
The cost of a website for a small business can vary depending on various factors, such as the site's complexity, the features required, the type of business, and the web development company you choose to work with. Generally, a simple brochure-style website with a few pages can cost anywhere from $1,000 to $5,000.
However, if you require more advanced features such as e-commerce, custom integrations, or complex functionality, then the cost can go up significantly. For most small businesses, a budget of around $5,000 to $10,000 can get you a well-designed and functional website with all the necessary features.
It's important to keep in mind that paying for a professional website design is an investment in your business. A well-designed website can attract and retain customers, increase your online visibility, and ultimately lead to increased sales and revenue. So, while it may seem like a significant expense upfront, it's often well worth the investment in the long run.
Ultimately, the cost of a website for a small business depends on your specific needs and budget. So it's best to discuss your requirements with a reputable web development company to get a more accurate idea of the cost.
How long does it take to build a professional website?
The timeline for building a website can vary depending on the size and complexity of the project, as well as the availability of content and feedback from the client. A basic website can be completed in a few weeks, while a more complex project can take several months or more.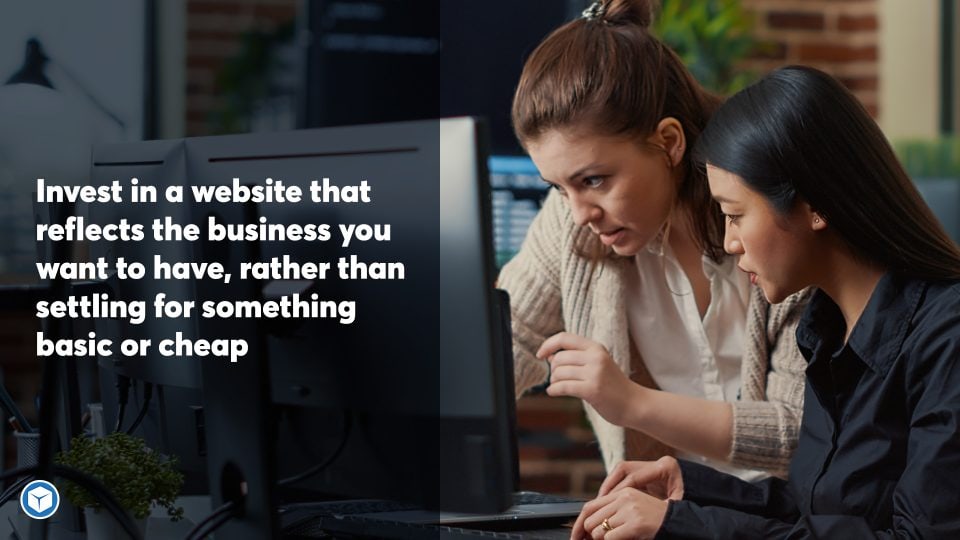 The #1 thing to remember about the cost of your business website
When it comes to building a website, we have one piece of advice that's just as relevant as dressing for success at a job interview: Aim for the job you want, not the job you currently have.
Whether you're here in Brisbane, or anywhere else in the world, it's important to invest in a website that reflects the business you want to have, rather than settling for something basic or cheap.
It might mean spending a bit more money upfront, but when you hire a website developer who can create a website that truly represents your brand and helps you achieve your goals, you'll reap the rewards. Trust us, it'll be worth it in the long run!
Ready to work with the best website designer in Brisbane?
Contact us today and let's make your web design dreams a reality.
View case studies of some of the successful work Chillybin has provided for a range of clients across Australia on our portfolio.