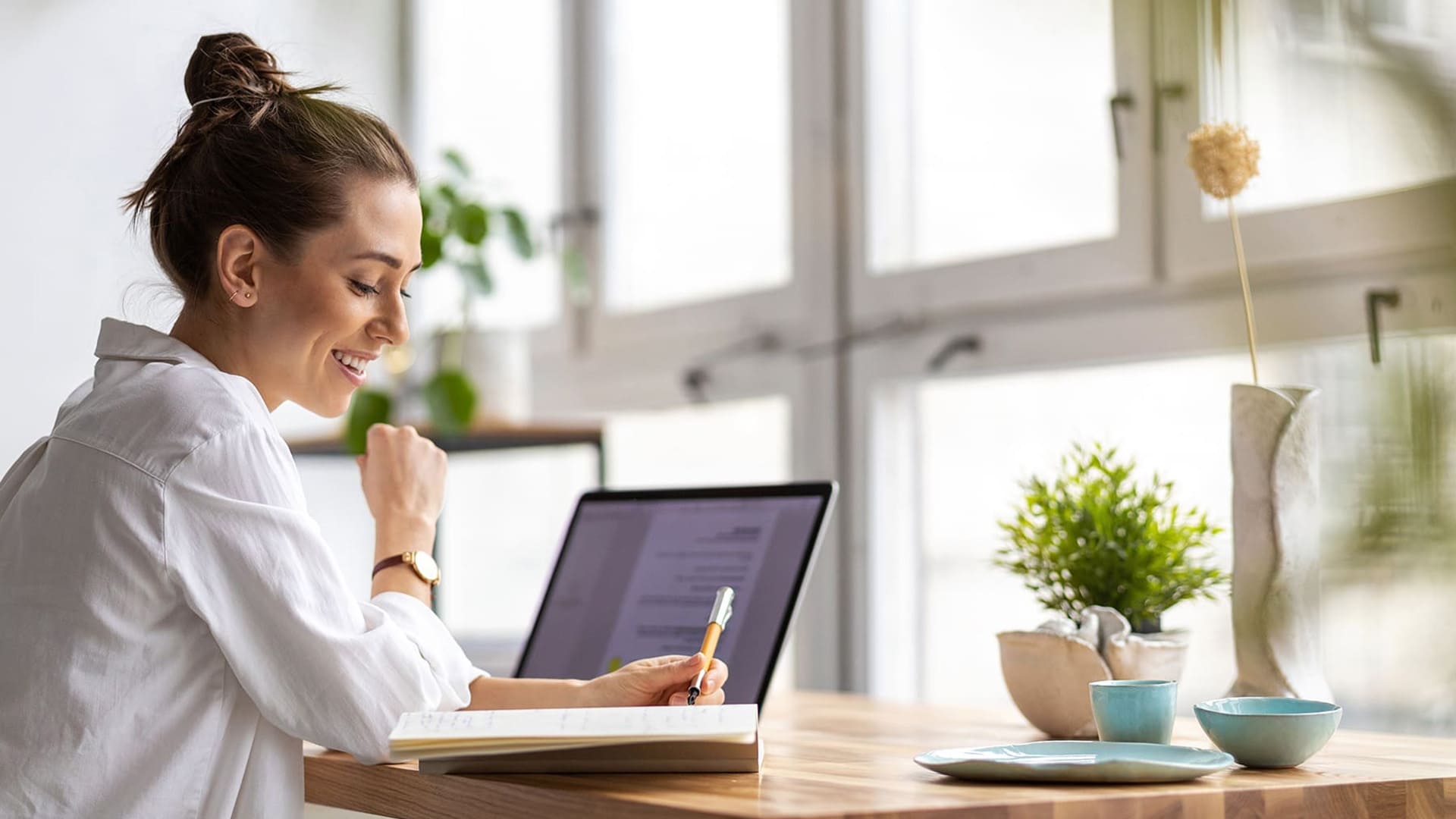 Nowadays, there is no excuse for any business not to have an online presence. The world is becoming increasingly tech-savvy daily, so having an online face for your business is a no-brainer. Building a website can be daunting if you've never built one before. There are many options when it comes to choosing a content management system. That's where WordPress comes in. This comprehensive guide will explore why WordPress is the ideal platform for small business websites.
Why use WordPress for your Small Business Website
WordPress is an open-source content management system that powers over 44% of the internet. It's backed by a vast community of developers and users who continuously work to improve the platform's functionality and security. Your website will be built on a stable and reliable foundation.
WordPress is the world's most widely used content management system and website creation tool. It offers a range of benefits, making it an ideal choice for businesses of all sizes, including eCommerce websites. With its user-friendly interface and robust scalability, a WordPress site can accommodate your needs as your business grows without requiring a move to a new platform.
From its ease of use to its automated backup solutions, WordPress offers many features that can help take your website to the next level.
This blog post will explore how a WordPress website can benefit your business.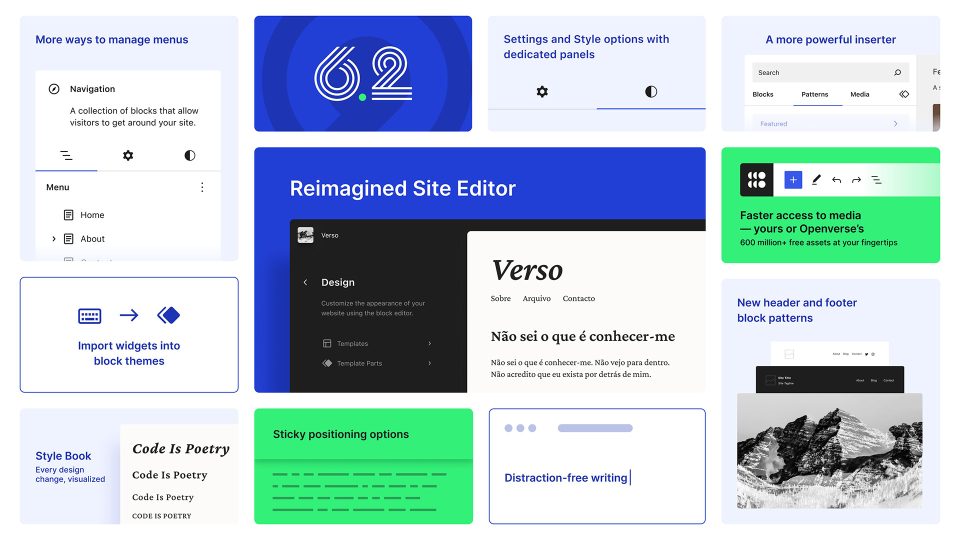 Is a WordPress Site Good for Your Small Business?
One of the biggest advantages of WordPress is its flexibility. It's incredibly customisable, with thousands of WordPress themes and plugins available in the WordPress dashboard to help you create a unique and professional-looking website with advanced features. WordPress can meet your needs, whether starting from scratch or redesigning an existing site.
Search engines love WordPress because it is also SEO-friendly, essential for driving traffic to your website. With built-in features such as meta tags, sitemaps, and clean URLs, your site is optimised for search engines right out of the box, allowing users to search Google and find your WordPress site. Plus, many premium plugins are available to enhance your SEO efforts even further; we highly recommend the premium plugin SEOPress Pro.
But why is WordPress development specifically great for small businesses? For starters, it's cost-effective. With numerous free themes and WordPress plugins, you can create a professional-looking website without breaking the bank through the admin dashboard. WordPress is easy to use by leveraging website builders and WordPress tutorials, even for those with little to no coding experience. This means you can manage your website in-house, saving time and money.
Another advantage of WordPress is its scalability. As your business grows, your website can grow with it. You can add new blog posts, pages, features, and functionality as needed without starting from scratch. This means that your website can adapt to the changing needs of your business over time.
WordPress is that platform for many people, not only because it makes it easy to create and update a website but because there are arguably more helpful resources online regarding this system than any other.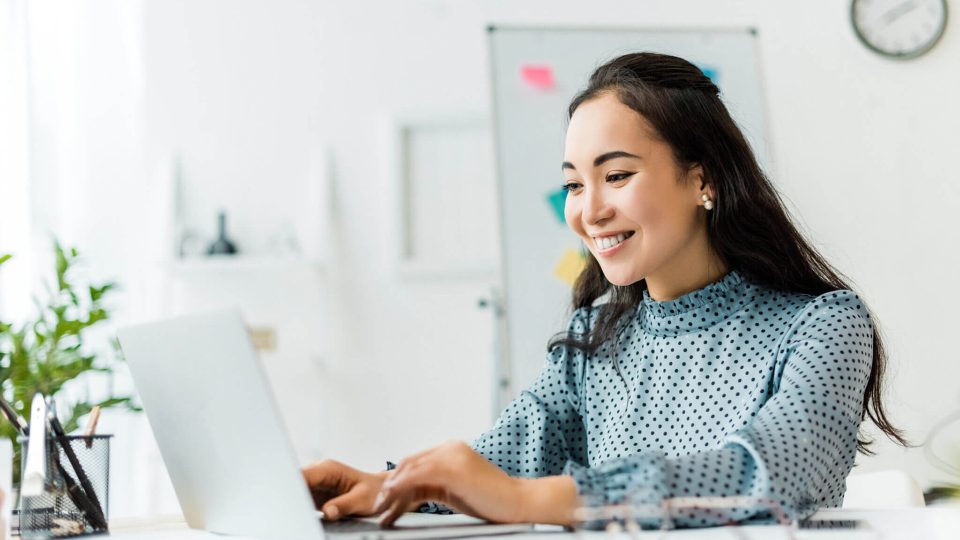 Are WordPress Websites Secure and Stable?
To begin with, WordPress is a reliable and secure platform with a long-standing history of constant improvements. Since 2003, WordPress has released five major versions and numerous updates that have enhanced its functionality, features, and overall user experience.
Each release is carefully organised and led by a project manager who oversees the work of a community of volunteers who contribute to the platform's code. This dedication to quality has resulted in a constant cycle of releases, with about three to four yearly updates. WordPress is a constantly evolving platform with a roadmap outlining its future improvements.
Thanks to this attention to detail, WordPress is a stable and dependable platform for your website. Its continuous improvement and dedicated WordPress community make it a secure and trustworthy option for small businesses.
In addition, WordPress is built with security in mind. The Open Web Application Security Project (OWASP) is a significant resource for critical security issues, and WordPress constantly works to address each of them and other standard security issues.
If a vulnerability is detected, WordPress has a process for reporting it through the HackerOne website. The dedicated security team addresses it and releases an automatic update for WordPress users.
Furthermore, WordPress allows installing dedicated security plugins to keep spam and other attacks away. Overall, WordPress is a secure platform that prioritises the safety of your website and its users while browsing.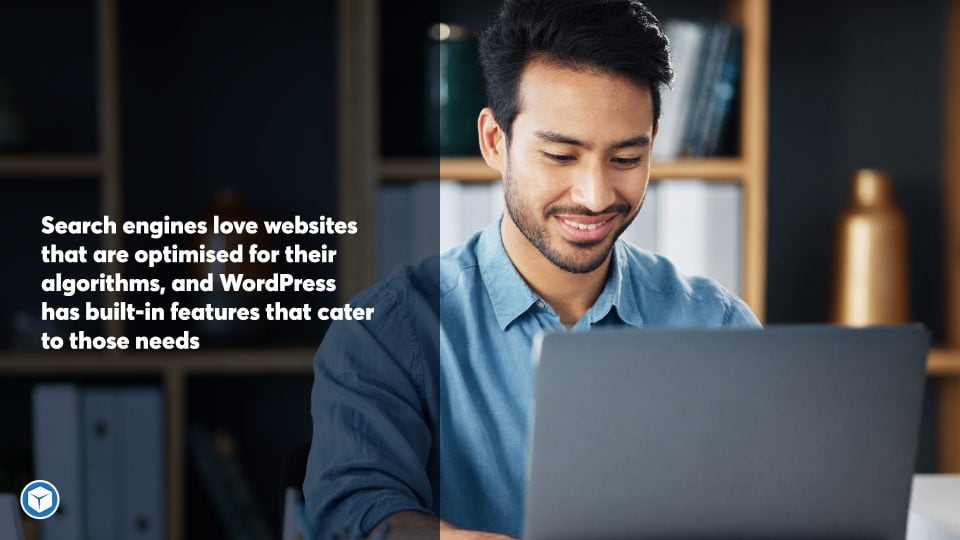 WordPress Is Built With Search Engine Optimisation (SEO) in Mind
Search Engine Optimisation (SEO) is crucial for the success of any website as it determines how easily potential customers can find it. Fortunately, WordPress is optimised for search engines right out of the box.
Creating an SEO-friendly website is a complex process that involves meeting specific benchmarks set by search engine companies like Google and Bing. WordPress makes it much easier to achieve these benchmarks and rank well in search results through free and premium WordPress plugins to extend your website and keep it SEO-friendly for Google and other search engines.
Search engines love websites that are optimised for their algorithms, and WordPress has built-in features that cater to those needs. WordPress lets you set permalinks, meta tags, title tags, headlines, and alt tags for images are all included to optimise your pages, posts and custom post-type content.
Using WordPress helps search engine crawlers understand what your content is about and categorise it appropriately. With the help of dedicated plugins, you can further improve your website's SEO, and many options are available to enhance your WordPress site.
WordPress provides various SEO tools that help improve your website's visibility. You can add a meta description, indicate that a post is 'cornerstone content', enter focus keywords, and even work on the readability of your content to boost your SEO further. With over 44 per cent market share, WordPress's ability to handle SEO is a significant factor in its popularity. Simply put, if you want your website to be more visible, WordPress is the way to go.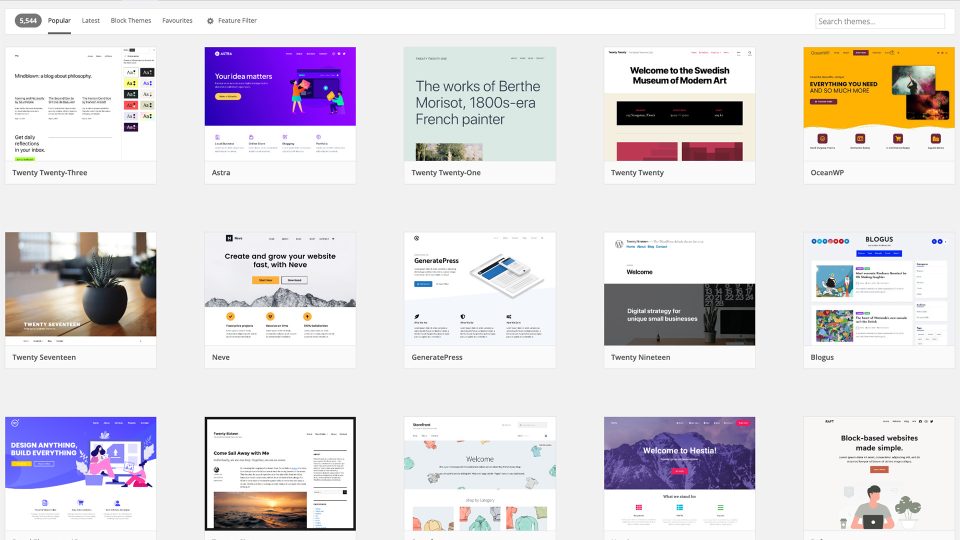 WordPress Themes Can Help Make Your Website Cost Efficient
One of the most significant advantages of using WordPress is that it is entirely free and open-source software (FOSS). WordPress is open-source software and free to download, use, and modify. Anyone can quickly set up a WordPress website without paying for expensive software licenses.
For businesses just starting or with a limited budget, minimising your expenses is a crucial factor in the long road to success. With WordPress, you can create a professional-looking website at a fraction of the cost of a custom-built site with an alternative CMS like Hubspot, Salesforce Experience Cloud, Sitecore Experience Platform or Webflow. Additionally, plenty of free and premium WordPress themes and plugins can help you customise your website and add functionality without breaking the bank.
Beyond the initial setup costs, WordPress also offers cost efficiency in terms of maintenance and updates. Because there is such a large WordPress community of developers and users, updates and bug fixes are regularly released for the core software, themes, and plugins. This means you can keep your website secure and up-to-date without paying for expensive maintenance contracts.
Get a stunning custom website designed for you – where you remain in control.
We've been doing custom WordPress development with the world's most popular content management system for over a decade. What does that mean for you?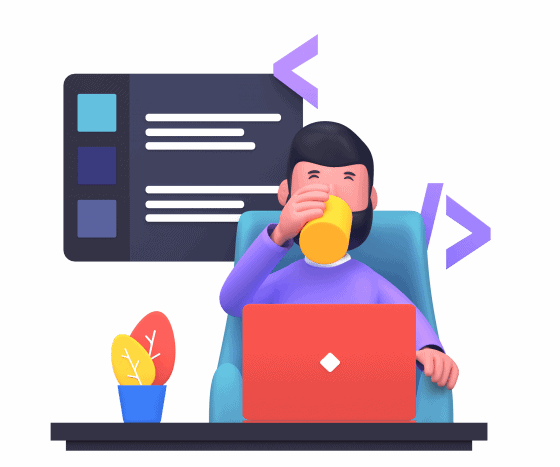 Easy Setup and Learning Curve
Whether you're a seasoned web developer or just starting, you'll find that the learning curve for WordPress is relatively smooth, with thousands of free WordPress training materials available on websites worldwide.
The process of setting up a WordPress website is famously quick and easy. With the famous five-minute setup, you can have a fully functional website up and running in just a few seconds. This is especially valuable for small business owners and entrepreneurs who must get their online presence up and running as quickly and efficiently as possible.
Beyond the initial setup, WordPress is also designed to be user-friendly and easy to navigate. The platform is intuitive and easy to use, with a range of built-in features that make it easy to customise and optimise your website.
The WordPress dashboard is a user-friendly platform allowing you to manage all aspects of your website easily. With all the necessary functions accessible from the dashboard, you can now publish blog posts, create a new blog post or install and manage WordPress plugins with just a few clicks.
One of the best features of WordPress is the Gutenberg block editor, which makes it easy to create custom blog posts and modify elements within the page. This intuitive tool is designed for those familiar with popular word processors, making it simple without complicated processes. Add on Advanced Custom Fields, and a page builder like Beaver Builder, and the sky is the limit in customisation.
Another advantage of the WordPress software platform is the sheer volume of resources available for learning how to use it. Whether you prefer written tutorials, video guides, or one-on-one support, countless resources are available to help you learn how to use WordPress effectively. From official documentation to third-party websites and forums, you'll find everything you need to become a WordPress pro.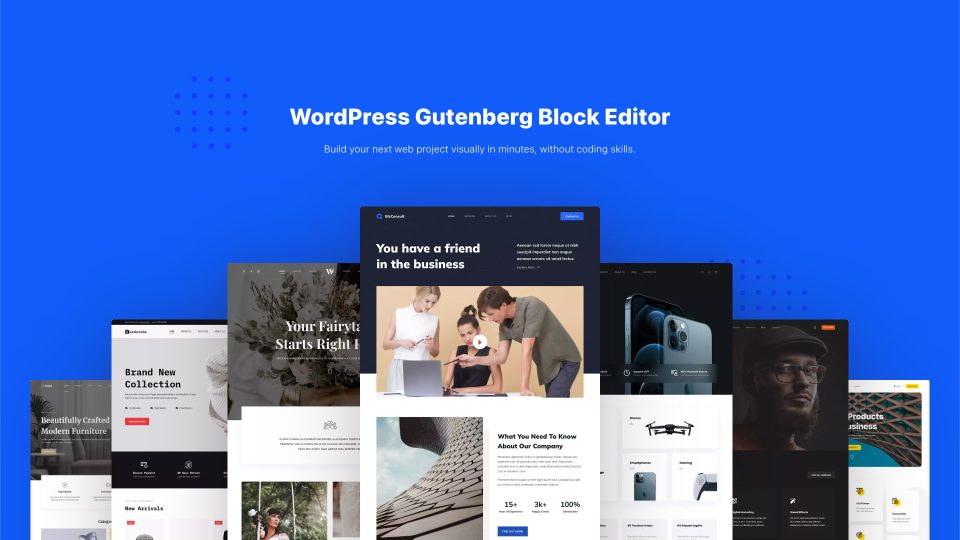 Website Ownership and IP
In the world of online business, having complete ownership of your website is essential. While some website builders restrict access to their source code and may even claim ownership of your site's content (looking at you, Wix, Weebly and Squarespace), WordPress gives you complete control and ownership of your site.
Since WordPress is a self-hosted CMS, users can choose from various web hosting providers to meet their WordPress site needs and scale it up when required. This is especially helpful for small businesses that want to start with affordable options and grow as they expand.
When you use WordPress as your CMS, users have complete freedom to publish, manage, and moderate any content on their website without restrictions imposed by service providers or algorithms. Whether it's a blog post, video, or product listing, everything on your site will always be under your ownership, even if you decide to switch to a different platform or web host provider.
WordPress also makes its source code accessible, enabling users to customise and personalise their website to their liking. This feature makes WordPress a highly flexible CMS that can adapt to your business's growth and changing needs. Even if you want to add an online store through the WooCommerce plugin in the future, the WordPress platform has you covered.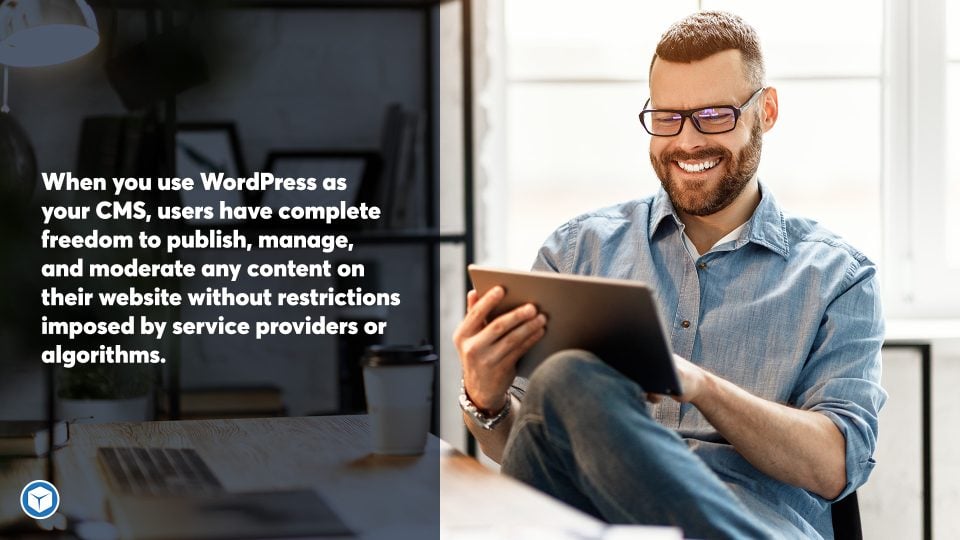 Your WordPress Site Fits Any Mobile Device
In today's digital age, having a mobile-friendly website is more important than ever. With so many people using their smartphones and tablets to browse the internet, your website must be able to adapt to different screen sizes and resolutions. Fortunately, WordPress makes it easy to create a responsive website that looks great on any device.
One of the key advantages of using WordPress is that it automatically recognises the type of device being used to access your website and adjusts the layout and content accordingly. This means that whether your visitors use an iPhone, iPad, Android phone or tablet, or any other device, they can view your website in the best possible way.
Creating a mobile-friendly website with WordPress is also incredibly easy. Many free and paid WordPress themes are available that are designed to be responsive, meaning they automatically adjust the layout of your website to fit the screen size of the device being used.
Additionally, many other WordPress plugins and themes can help you optimise your website for mobile devices. With WordPress, you can be sure your website will look great on any mobile platform, helping you reach and engage with your audience no matter where they are.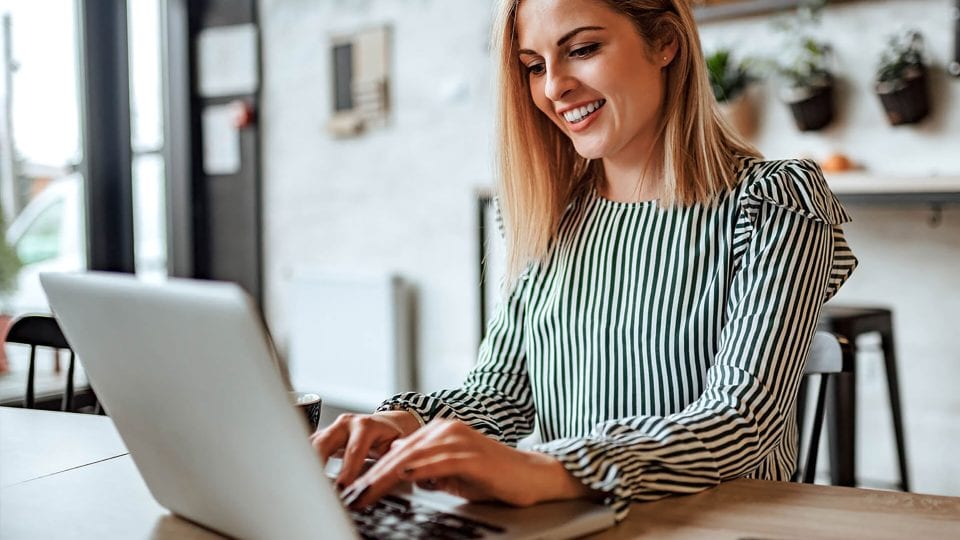 WordPress Has Unrivalled Support
One of the best things about using WordPress is the support that comes with it. As a widely-used platform, it has a large and active WordPress community of developers and users who are always willing to help with any questions or issues. Whether you need advice on how to customise your website or you're running into a technical problem, chances are someone has already faced the same issue and has shared their solution.
In addition to online forums and support groups, thousands of developers and freelancers specialise in WordPress development. This means that if you need a more customised website or help with a specific feature, you can easily find a professional with WordPress experience.
At Chillybin, we pride ourselves on being a leading WordPress web design agency, and we are passionate about helping small businesses create beautiful and functional websites. We have a team of experienced developers who can handle any WordPress-related challenge, and we are always available to provide support and assistance when needed.
So, when you choose WordPress as your CMS, you can rest assured that you have access to unrivalled support and expertise.
Expansion Versatility
So you're a new business in the market but have plans to expand your product or service line in the coming years. You ask yourself whether your current website is scalable in the future.
One of the greatest strengths of WordPress is its expansion versatility. With over 58,000 plugins available on the free WordPress Plugin Repository, users can access many features and functionality to enhance their websites.
Advanced Custom Fields (ACF) is a powerful plugin that allows developers and advanced users to create custom fields for WordPress websites. This plugin enables the creation of custom post types, custom taxonomies, and other custom fields. ACF allows developers to build tailor-made solutions for clients, giving them the flexibility to create unique experiences for their website visitors.
Another expansion versatility option for WordPress is headless WordPress. Headless WordPress is a powerful way to decouple WordPress's front and back end. With headless WordPress, developers can create custom front-end experiences using modern web technologies like React or Vue while still taking advantage of the robust back-end of WordPress. This allows developers to create dynamic, interactive websites that can be easily scaled and managed.
Host Your WordPress Website Anywhere
As a small business owner, keeping costs low is crucial. One of the most significant benefits of using WordPress is that it can be hosted anywhere. You can choose the right web host that fits your budget and needs.
But, with so many options, it can be overwhelming to pick the right one for your business. That's where WPEngine comes in. WPEngine is a managed WordPress hosting provider that offers a wide range of features and benefits that are perfect for small businesses.
Firstly, they provide a fast and reliable platform for your website, which is crucial in today's fast-paced online world. Slow loading times can lead to a poor user experience and negatively impact your search engine rankings.
In addition, WPEngine offers daily backups and security scans to ensure your website is safe and secure from any potential threats. As a small business owner, you have enough on your plate without worrying about website security and backups, so having a managed web hosting provider like WPEngine takes that burden off your shoulders.
WPEngine offers a user-friendly interface and excellent customer support, making it easy for non-technical users to manage their websites easily. They also offer features like automatic updates and staging sites, which are essential for businesses that need to change their website without impacting the live site.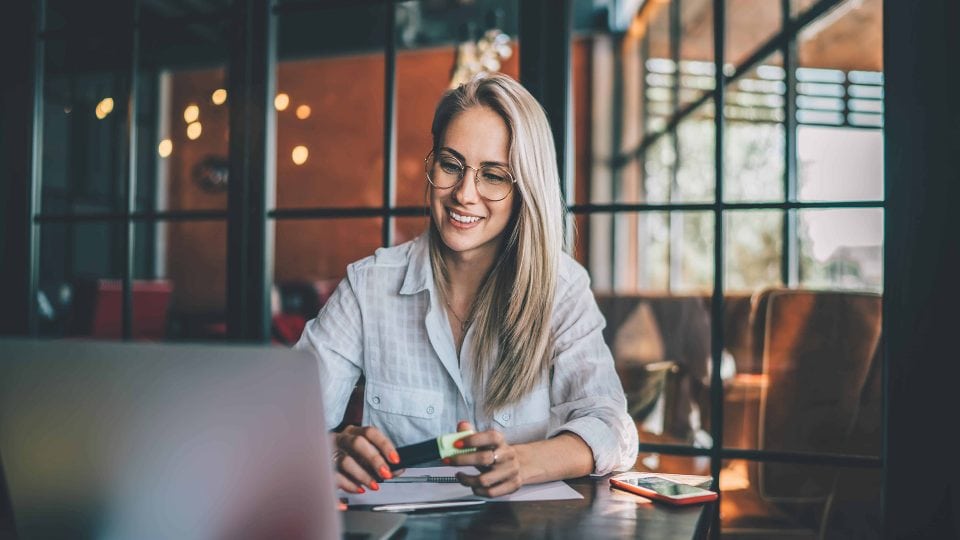 WordPress Can Be the Core of an Enterprise-Level Site
WordPress is a platform that can grow with your business. It is not just a blogging platform for small websites or blogs. WordPress can form the backbone of enterprise-level sites and networks. Popular magazines and news sites such as TechCrunch, Rolling Stone, and Vogue use self-hosted WordPress. This means you can rely on the same platform as these major players to power your website—WordPress powers over 44 per cent of the web, showing its versatility and reliability.
If you need further proof of how big WordPress sites can scale, look no further than the new White House website for the Biden administration. This website was created using WordPress and includes features such as a built-in dark mode and typography adjustments for accessibility.
WordPress can be with you throughout your journey, from the first step of learning the platform to handling large amounts of traffic. It is adaptable and can change to meet your evolving needs, making it perfect for a website that will grow and evolve. So, whether you are just starting or are already a significant player in your industry, you can use WordPress to take your website to the next level.
Ready to Get Started With WordPress?
Selecting the right platform to construct a website for your small business is essential for ensuring online success. Fortunately, WordPress, as a well-known and adaptable CMS, can aid small businesses in establishing their online store and presence without encountering too many obstacles.
So, what are you waiting for? WordPress is the way to go if you're a small business owner looking to build or redesign your website. Contact Chillybin today to learn more about how we can help you achieve your online goals with WordPress development.