In a digital era where your online presence can make or break your success, choosing the right platform for building your website is paramount. You're in the right place if you're wondering why you should use WordPress to build your website. This article will delve into the benefits of utilizing WordPress as your website's foundation and show why it's the preferred choice for individuals and businesses.
In this fast-paced digital world, your website serves as the virtual face of your brand. Whether you're an entrepreneur, blogger, or creative professional, WordPress offers a user-friendly and dynamic platform that can cater to your unique needs.
This article will explore the numerous advantages of building your website using WordPress. From its intuitive interface to its extensive plugin library, you'll gain insights into how WordPress can elevate your online presence.
Unleashing the Potential of Web Development with WordPress
When business owners come to us for a new website, they often ask us why we only use WordPress to build websites.
The main reasons we only use WordPress are:
WordPress is open-source – WordPress is free to use, and you own your data, and it can't be shut down.
Unmatched Versatility and Flexibility – WordPress is like a blank canvas that can transform into virtually any type of website you envision
Intuitive User Experience – The ease of use is a defining feature of WordPress. Its user-friendly interface ensures that individuals with varying technical expertise can navigate the platform effortlessly.
Robust Plugin Ecosystem – Plugins are like apps for your website, allowing you to add various features and functionalities without building them from scratch.
SEO Friendliness – Search engine optimisation (SEO) is critical to online visibility. Fortunately, WordPress comes with built-in features that support SEO best practices.
Regular Updates and Security – WordPress takes security seriously. The platform releases regular updates to address vulnerabilities and improve security measures.
Seamless Content Management – Content is king in the digital realm, and WordPress excels at content management. Its intuitive editor allows you to create, edit, and organize content effortlessly.
Scalability and Growth – Whether your website traffic increases, you decide to expand your offerings, or you want to integrate advanced functionalities, WordPress can accommodate your growth.
What Are the Benefits of WordPress?
One of the reasons we only use WordPress to build websites is that you, the business owner, have complete control over your website and can customise it as much as needed to suit your business.
Think of it like renting an apartment vs. owning an apartment.
When you rent, you're constrained by what your landlord will or won't let you do. But when you own, the sky is the limit; you're free to do as you please.
This is reason enough to feel the best website builder is WordPress, but there are many other benefits…
With WordPress, you can use free or premium themes or even build something from the ground up that matches your vision. You can also integrate your site with many tools (think WooCommerce for an e-commerce business) to help give your customers a seamless experience.
And if there isn't a plugin or direct integration that does what you need it to do, you can be almost sure that you can connect your website to another piece of software via Zapier. With over 3000 apps at your disposal in Zapier, you can create every automation imaginable to help make your business run smoothly without needing to slave away over spreadsheets day and night.
Want to have a dedicated member area where your clients can sign in and access learning material? WordPress can do it. This is a powerful way to build a community and add a recurring revenue stream to your business.
As well as functionality, the options to track and measure the performance of your website are second to none. Connecting your site to Google Analytics lets you set up customised goals, track which pages people visit, determine why people are leaving, and more.
There are very few cons to having a WordPress site, but examining what they are is essential.
The first is that you have to pay for hosting. We use and recommend WPEngine to our clients as they have great tools for us as designers and developers. We feel confident recommending them because they have an incredible support team who understand WordPress. Their plans support caching, CDN, SSL certification, firewall protection, malware scans, one-click backups, and easy-to-use restore points. With plans starting at $30/month, they also provide excellent value for money. If you don't already have website hosting, here are some recommendations that have worked well for our clients.
The second thing to consider when choosing WordPress is you are responsible for updates to the website, both in terms of adding content such as articles and the more technical side, like ensuring your plugins are updated. To help with this, we offer WordPress support so you can focus on what you do best while we keep your website in tip-top condition in the background.
See How Chillybin Web Design Can Drive Massive Amounts of Traffic to Your Website
SEO – drive people who are ready to buy directly to your website.
Content Marketing – our team of native-English speaking writers will craft articles that position you as THE authority in your niche.
Paid Media – pour fuel on the fire with paid ads that produce a steady stream of leads for your business.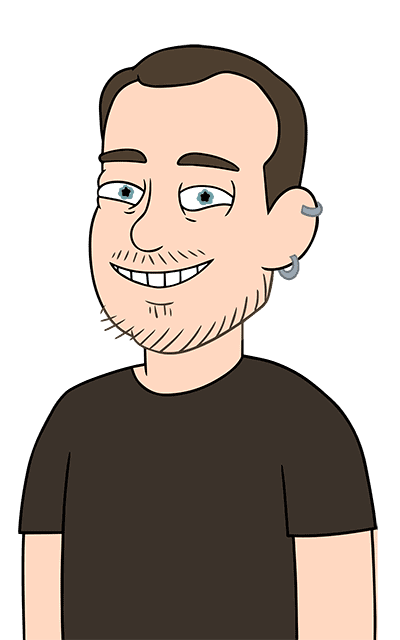 Which Content Management System is the biggest?
In January 2020, 35.4% of all websites were WordPress sites. In February 2021, the figure jumped to 40%, according to Alexa's 10 million website data and in 2023, WordPress powers over 43% of the internet.
If you look at the world's top 1000 websites, the numbers get even better, with 51.8% of them using WordPress. 
In January 2021, Squarespace overtook both Wix and Drupal to become the fourth most popular CMS (2.5% market share) but is still behind Joomla (3.4%), Shopify (5.3%) and, of course, WordPress.
But how does WordPress compare against the other major players such as Wix, Joomla, Drupal, Webflow and Squarespace?
Let's take a look…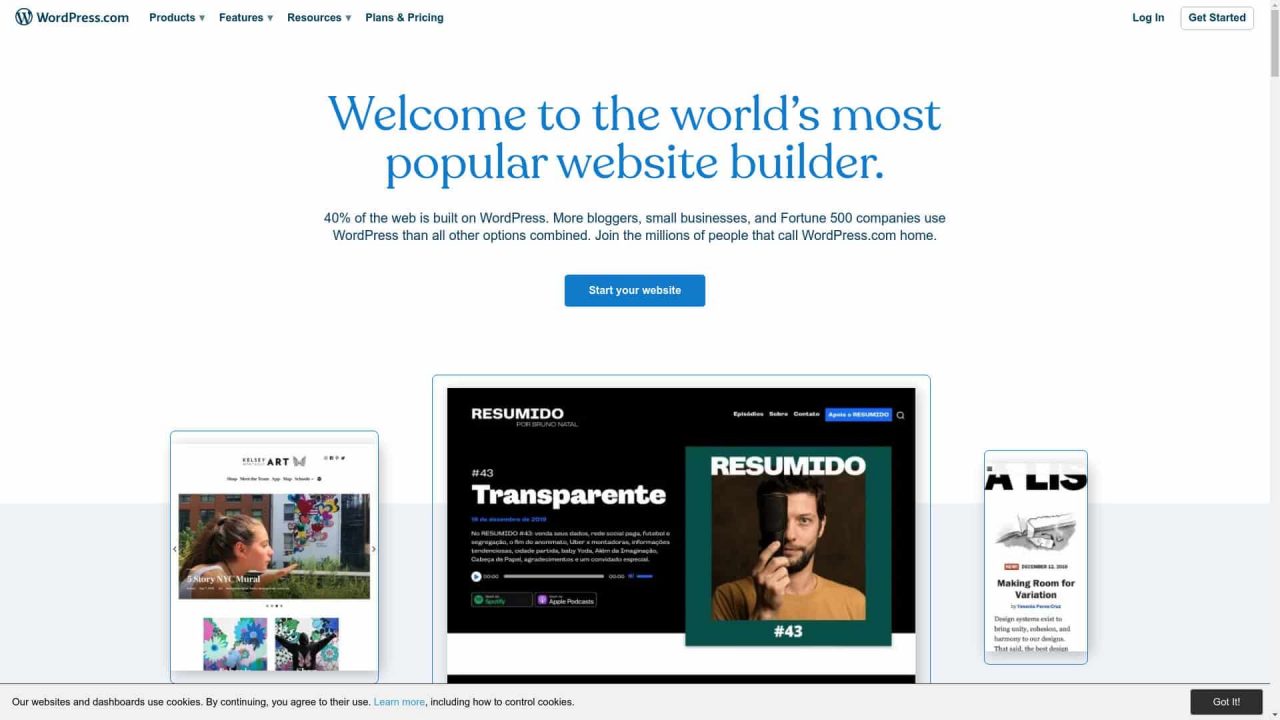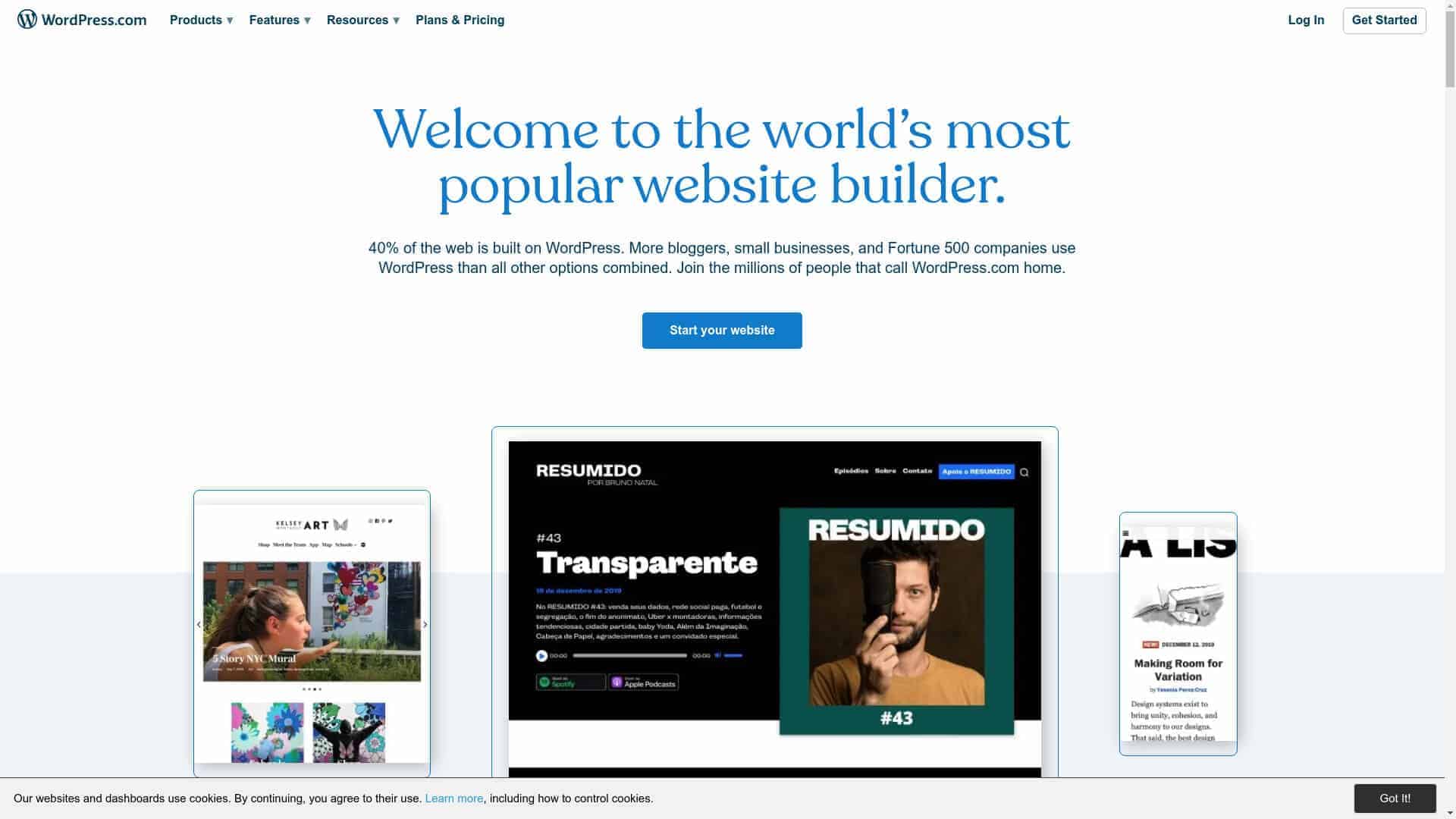 WordPress.org vs. WordPress.com – Which Is Better?
Okay, this is where most beginners get confused, as it seems like they're the same thing, but they're not!
If you're a hobby blogger and want to keep an online diary to keep friends and family updated, then WordPress.com is a super cheap solution you can have up and running in minutes.
A WordPress.com site is free up to 3GB in size, and then after that, you need to purchase a paid plan (starting at $48/year) to give you more space.
You also won't need to worry about updating plugins or making site backups, as WordPress.com will do that for you.
However, if you're running a business, there are a lot of disadvantages to using WordPress.com, which could hold your business back.
WordPress.com will run ads on your site, and you won't see any of that revenue on a free plan. You must purchase a paid plan if you don't want your readers to see those ads.
You are not allowed to sell advertising space on your website, which severely limits your options for generating income.
You cannot access any plugins that you can use on a free WordPress.org site. A WordPress.com site has limited built-in Jetpack features, but that's all. If you buy a $300/year Business plan, you can access a sample of compatible plugins or for $5,000 a month (yes, month), the VIP program lets you install all plugins. For context, our website builds start at $6,000, meaning you could access all plugins for 1/12 of the cost.
WordPress.com sites don't support customised themes. You can choose from a handful of free themes (with limited customisation) and then pay to access premium themes.
With a free plan, you're limited to WordPress.com stats. You can only add Google Analytics with a business plan.
You get a branded domain with a WordPress.com site, such as yourwebsite.wordpress.com, unless you choose a paid plan (are you noticing a theme here?)
WordPress.com can delete your site (meaning you lose all your content and online footprint) if they deem you violated their Terms of Service.
Your site will have an unprofessional-looking 'Powered by WordPress.com' link, which can only be removed by upgrading to a paid plan.
WordPress.com does not support e-commerce platforms, payment gateways, or membership tools.
Which WordPress version is best?
While getting something for free often seems like a great idea, as you can see, by using a free WordPress.com website, you pay with limited functionality, limited ways to earn income, and a site that makes your business look more like a hobby.
On the other hand, if you're a business owner who wants to have functionality such as a shopping cart, customise your website, and potentially even use advertising as a source of revenue, then WordPress.org is the best option for you.
Can I move from WordPress.com to WordPress.org?
We often speak with business owners who set up a website on WordPress.com, grew their site, and then started to realise it was no longer fit for purpose.
The first question they always ask is, 'Can I move from WordPress.com to WordPress.org?'
The good news is, yes, you can! If you want to switch, contact us today so we can help you.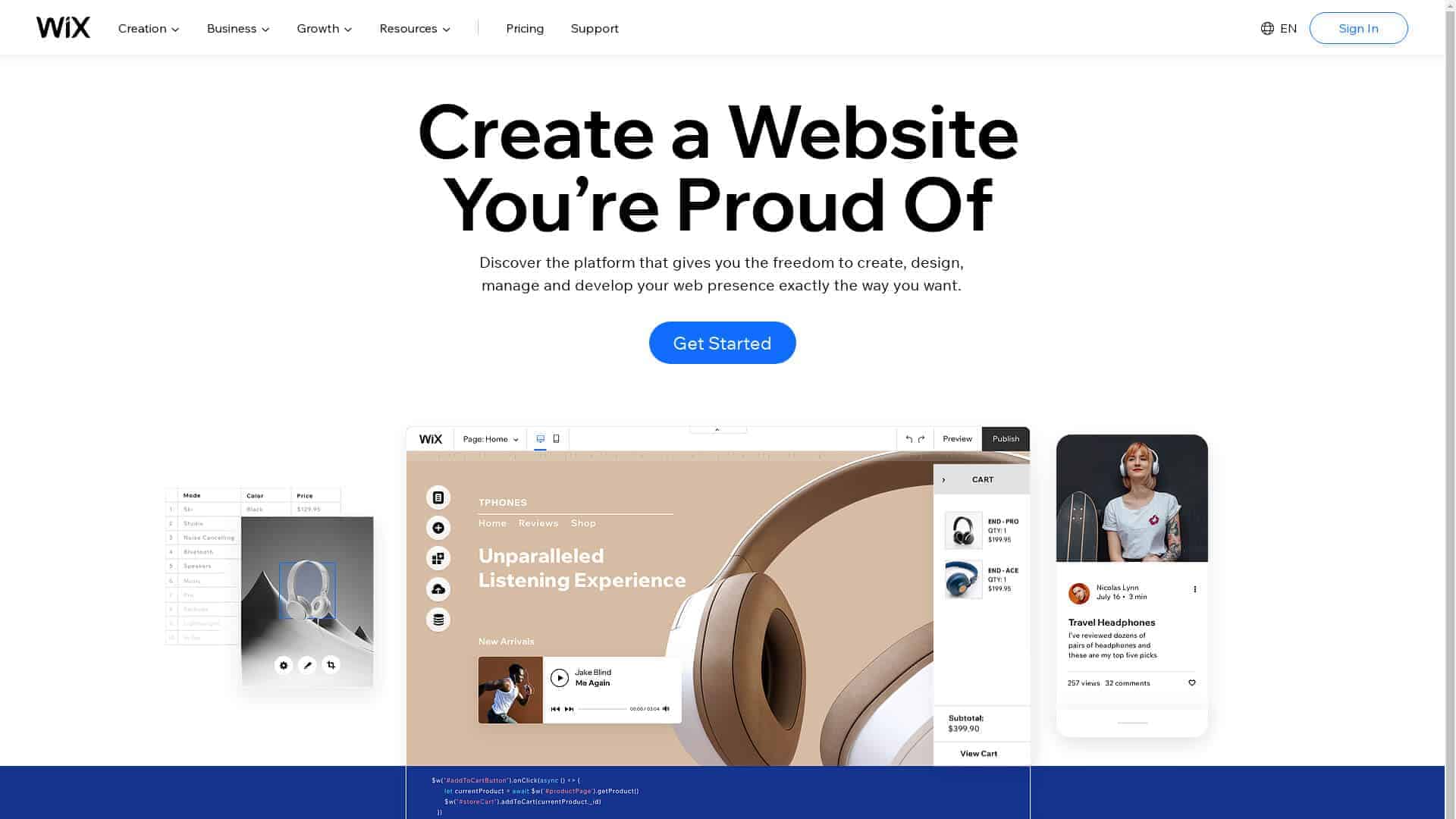 WordPress vs. Wix – Which is Better?
Wix makes great TV commercials that show people how quick and easy it is to set up a website that will have people lining up to throw money your way.
But is it a marketing spin, or do Wix websites compare favourably to WordPress and other solutions?
Regarding pricing, Wix is a lot like the Wordpress.com option.
You can have a free Wix site, but it comes with Wix branded ads and a domain name like username.wix.com/yourbusinessname, and you can't integrate tools like Google Analytics or an eCommerce store.
So, a free Wix site may be handy for a personal blog but not for a professional business website.
Again, a lot like WordPress.com, you can pay to upgrade. If you want to have a store, the Business Basic plan is $18 a month, or if you want to offer multiple currencies to shoppers, the Business Unlimited plan is $28 a month.
Is Wix easy to use?
Something that appeals to many Wix users is you can set up a website without knowing how to code, making it ideal for beginners.
Wix has a drag-and-drop builder to drop elements onto your site, add content, and move it around if you're unhappy.
This is easier than using WordPress; however, WordPress has powerful builders like Beaver Builder that offer many more features than Wix.
This is why we use Beaver Builder in all our WordPress website builds. The power and simplicity cannot be matched.
Do Wix templates look professional?
Wix has over 500 pre-designed templates, all mobile responsive and written in HTML5.
You can then use their tools to customise the design and change the layout.
But!
One massive disadvantage with Wix templates is that once you have chosen one, you can't change it.
You can modify it using Wix in-house tools but can't change it. Ever.
With only 500 templates to choose from, there is a good chance other people or businesses are using the same theme as you, which makes your project look more like a hobby than a professional place of business.
WordPress is the more professional choice when you compare this to WordPress and the thousands of themes available, plus the ability to change the theme if you grow, pivot, or rebrand.
Does Wix integrate with plugins and apps?
Wix currently has over 200 apps and plugins that it integrates with, covering big-ticket items such as contact forms, social media buttons, and email marketing.
WordPress has over 55,000 free plugins and a host of premium plugins.
If you can think of a feature you want to have on your website, there is a good chance WordPress has a plugin to suit your needs.
Is Wix good for blogging?
Setting up a blog on Wix is simple. After creating your site, you can quickly drop in a blog section and set up standard blogging functionality such as tags and categories, adding photos or videos, and making an archive.
There are a lot of downsides, though, such as no native commenting (comments go through Facebook), no 'featured image' to display, and no ability to backdate posts.
The Wix writing interface for blogs is also straightforward, which means as you develop your skills and want to improve your on-page SEO to rank better, you simply can't.
Can I move from Wix to WordPress?
In theory, yes, you can move from Wix to WordPress. In practice, it is a complicated process.
You can export your blog posts in XML format, but all your pages, images, and videos must be manually downloaded and uploaded to a new site.
That is time-consuming, expensive, and very open to error.
On the other hand, WordPress has a one-touch exporter that allows you to export your whole site in XML format and move it all to a new host.
Is WordPress or Wix Better?
While you can have a Wix-powered website up and running in hours, the short-term enjoyment you get from seeing your project live on the internet will be short-lived, only to be replaced by the long-term pain of reduced functionality down the road.
If you plan to have an eCommerce store or a website that can grow with you as your business grows, then choosing WordPress is your better option.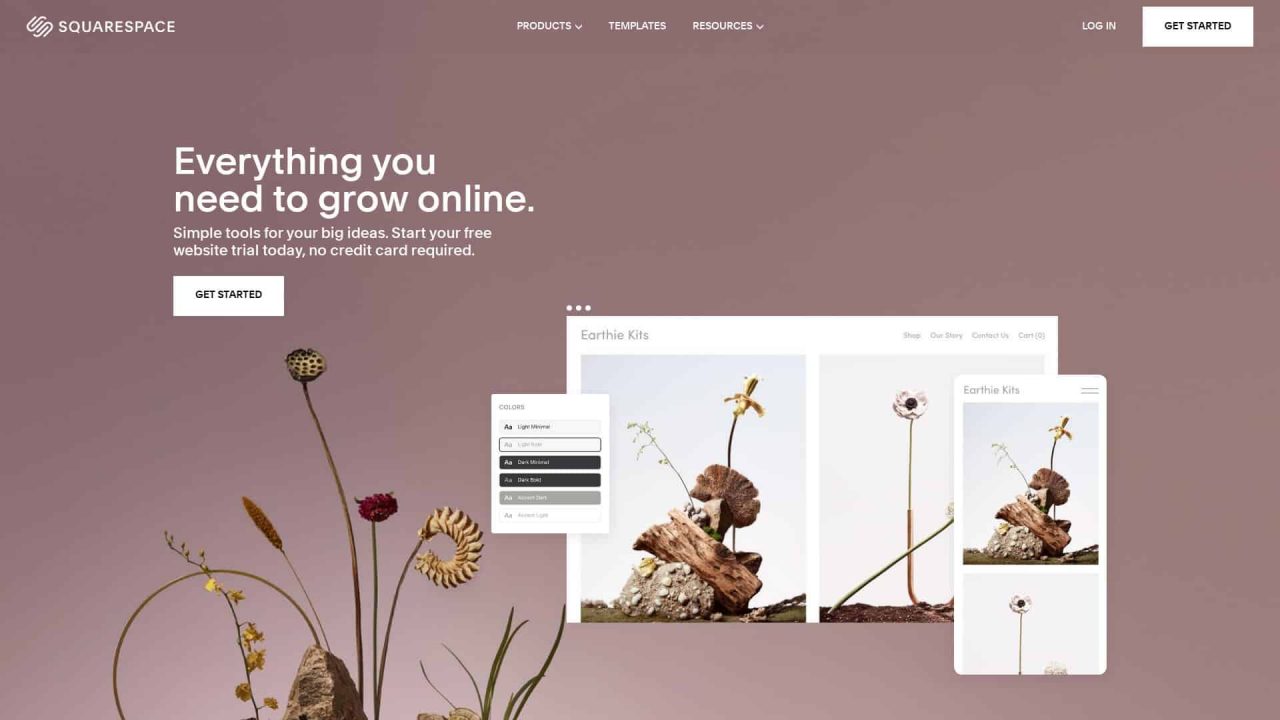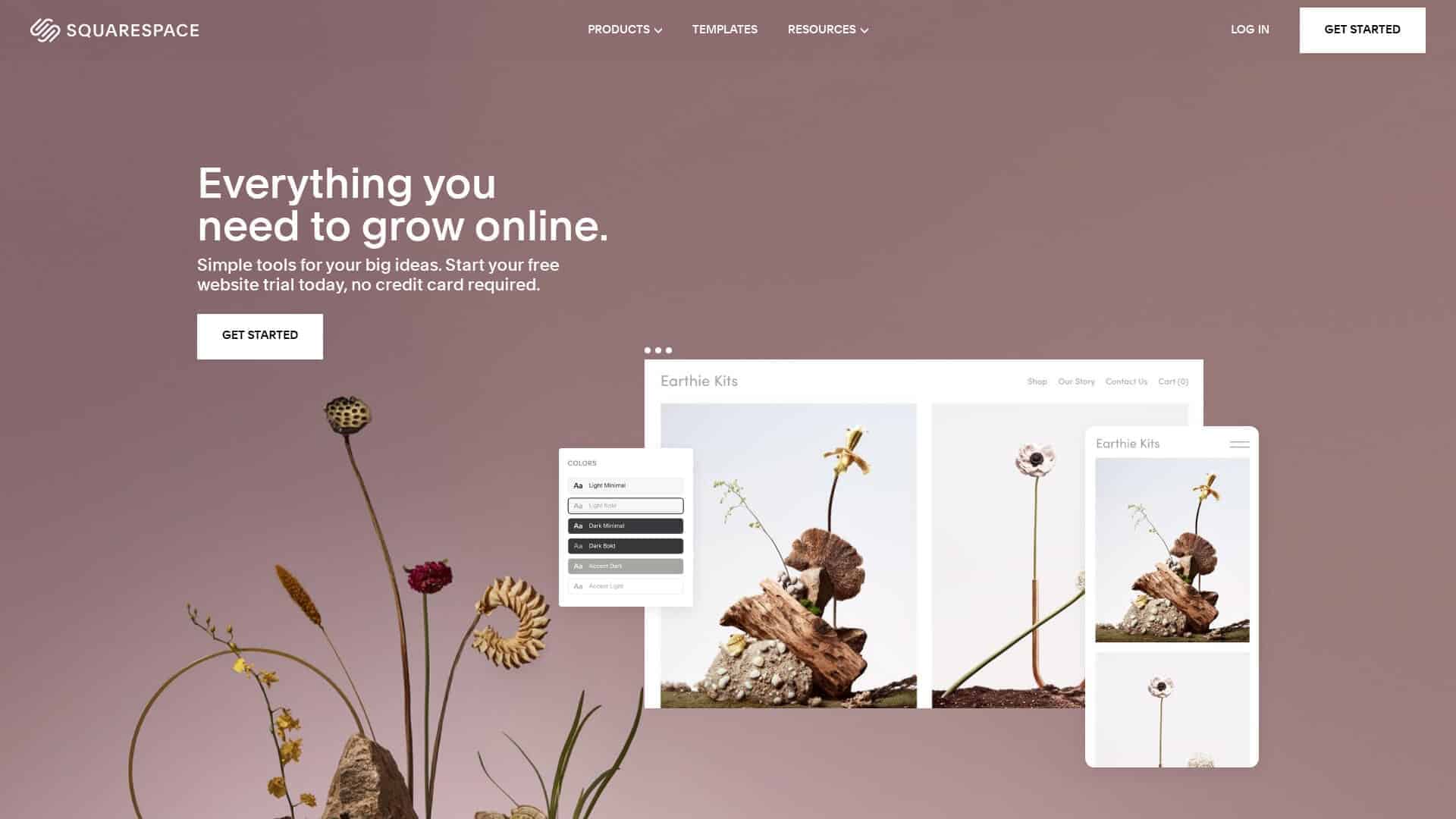 WordPress vs. Squarespace – Which is Better?
Regarding WordPress vs. Squarespace, you will see many similarities with how WordPress and Wix compare; however, Squarespace is a step up from Wix.
Squarespace is a simple solution if you want to have a website live and need it done quickly. We feel it improves Wix because it is a block editor similar to WordPress, which gives you more layout choices.
However, Squarespace has limited options in their customiser, so the limited features can become quite frustrating as you learn and grow and need more functionality.
With Squarespace, you must pay whether you're building a personal blog or a business site, with plans starting from $12 a month for personal use, $18 a month (billed annually) or $26 month by month for business.
If you want to integrate eCommerce into your site, you can, but you are charged 3% in transaction fees.
Does Squarespace have a lot of themes or templates?
While the layout for choosing a Squarespace theme is excellent, with options broken up into different website categories (i.e. news, store, blog), the number of pre-made templates is limited, and the amount of customisation you can do is minimal.
You're limited to the Squarespace customiser, which lets you change simple things like the font you use, colours, and your logo.
Is Squarespace good for eCommerce?
It is possible to add some third-party integrations in Squarespace, but once again, they cannot be customised – a vital feature of WordPress websites.
You can use the built-in platform in Squarespace for eCommerce but can't build on it.
Another drawback is you can only accept payment via Stripe or PayPal, and these two options aren't available in every country, which could limit your selling power.
Compared to WordPress, Squarespace comes a distant second in functionality and usability. Adding to the landslide victory is the ability to integrate a Shopify store into your WordPress website, giving customers a seamless experience that will help you close more sales.
Can I move from Squarespace to WordPress?
As with most Squarespace features, like the ones listed above, the options to move away from their platform are limited.
With Squarespace, you can only download parts of your website as an XML file.
Your pages, galleries, and one page containing all your blog posts can be downloaded.
Text, product pages, albums, audio, and video cannot be downloaded.
This means if you want to move away from Squarespace to WordPress, not only would the website need to be built nearly from scratch, but you would also have to re-build your store on a platform such as Shopify to be able to make sales again.
Is WordPress or Squarespace better?
With limited designs, features, and ways to grow your business, Squarespace may seem like a good idea when you're a solopreneur with an idea. Still, as you grow, these limitations will cost you time and money and undoubtedly hold your business back.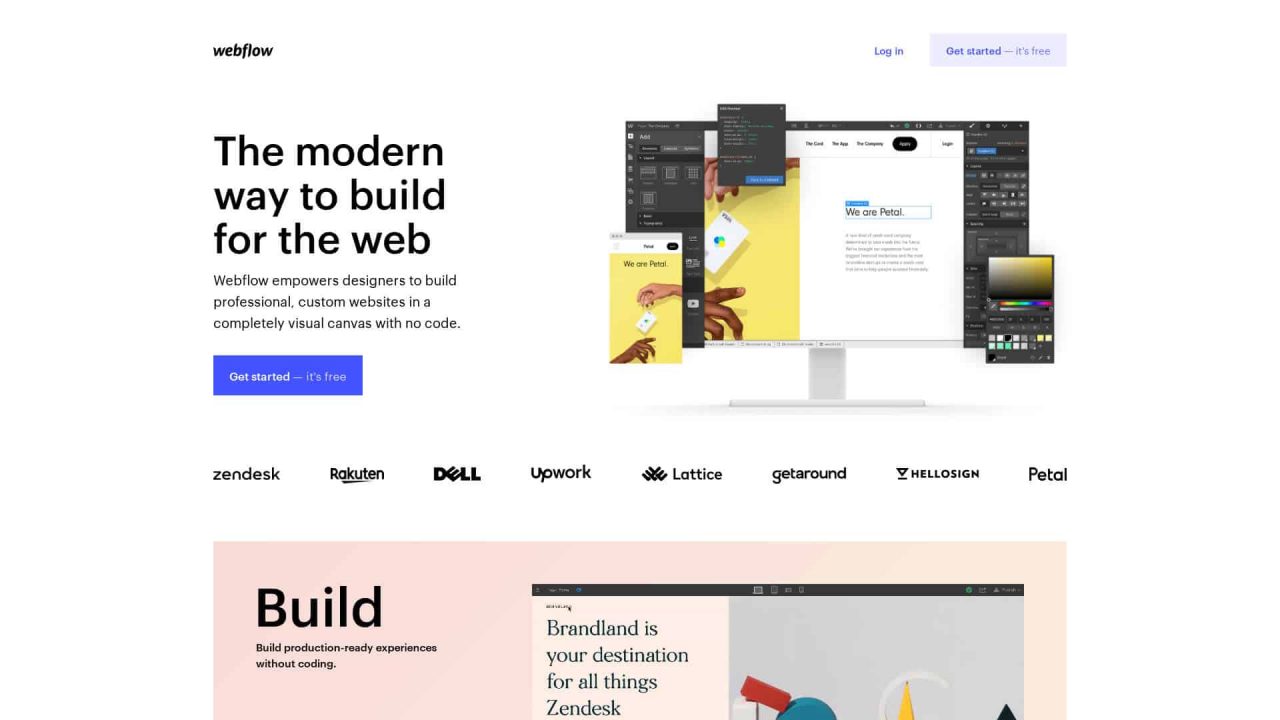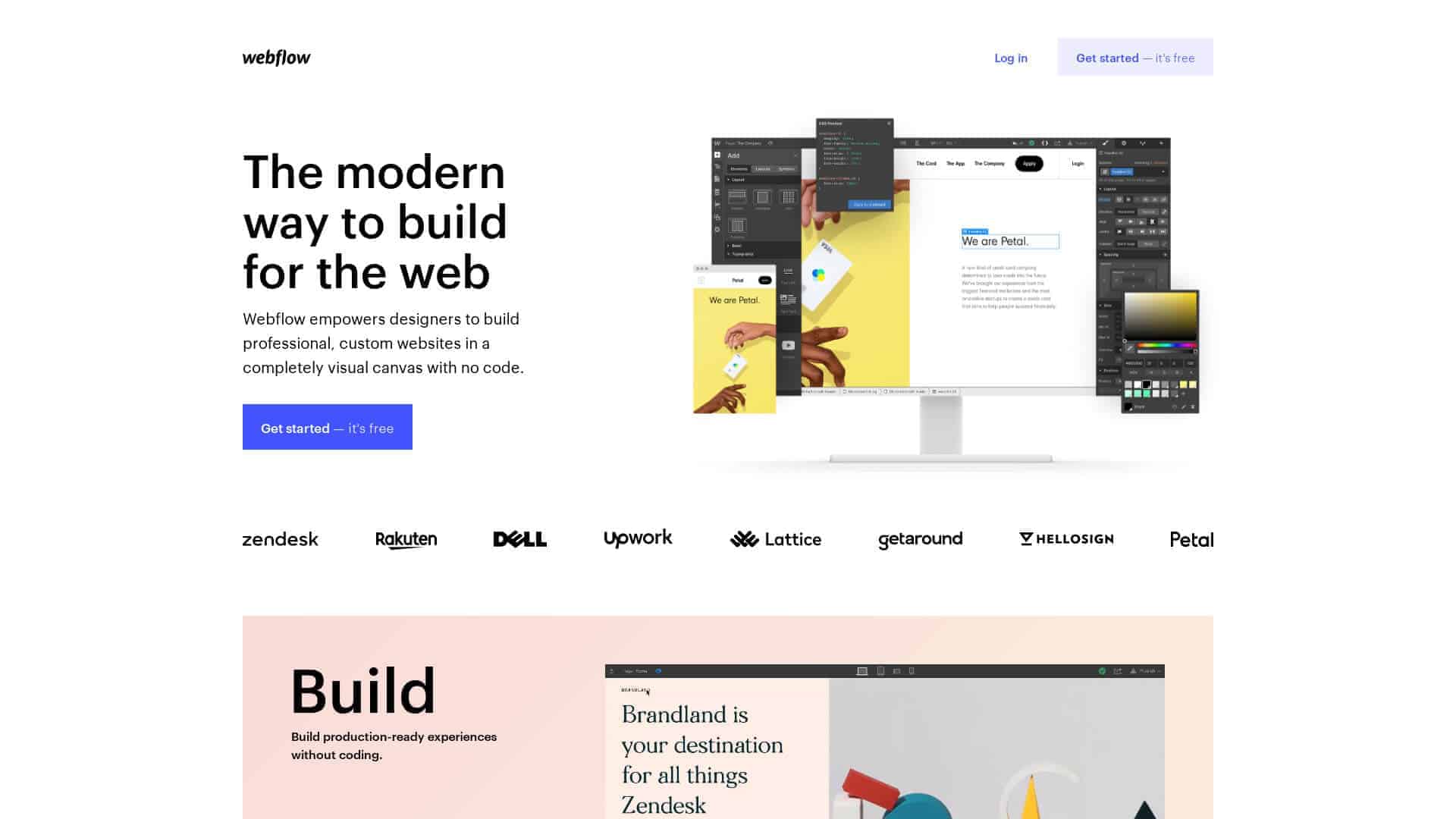 WordPress vs. Webflow – Which is Better? 
Webflow is a website builder quite popular with designers as it is a very visual tool, meaning you can see what you're building as you build it. 
However, it is similar to Wix and Squarespace in that you're hosting your website on the Webflow platform, which means you need to pay a subscription fee to use it (starting at $12 a month) and pay more to access their paid upgrades. 
Is Webflow easy to use?
Once you set up an account and are logged in, Webflow gives you a visual interface to design your site.
You can add your content or design and see a live preview before publishing changes. 
This makes it relatively easy to use, as you don't need to know how to code. 
Webflow has so many features that, as a beginner, you may get overwhelmed with all the options. 
While you don't need to know how to code, you do need to be familiar with concepts such as post types, post categories and tags if you want to make the most of the platform.
Is Webflow suitable for eCommerce? 
Compared with WordPress, Webflow is quite limited in what you can do with eCommerce.
For example, you are limited to 500 products on the basic eCommerce Standard plan ($29USD a month), and Webflow will charge you a 2% transaction fee on top of any fees Stripe charges – you can only use Stripe for collecting payments on Webflow. 
While adding products to Webflow through its online form is simple enough, you can only use it to sell digital products like software, music, and ebooks. There is no functionality to sell membership or subscription services. 
Does Webflow have many integrations?
This is a sticking point for us, as Webflow offers only a limited number of integrations with third-party applications. 
Some of them work intuitively, but for most of them, you will need to find a tutorial and work out how to install it. 
Also, if you take your website from Webflow to another provider, most integrations will break, and you will need to troubleshoot them individually. 
Is WordPress or Webflow better?
Given the lack of integrations, the limited options for eCommerce (not to mention the extra charges), plus the fact all the crucial integrations like contact forms would break if you ever move your site to another platform, we can say with confidence that WordPress is a much better, cheaper, and safer option than Webflow.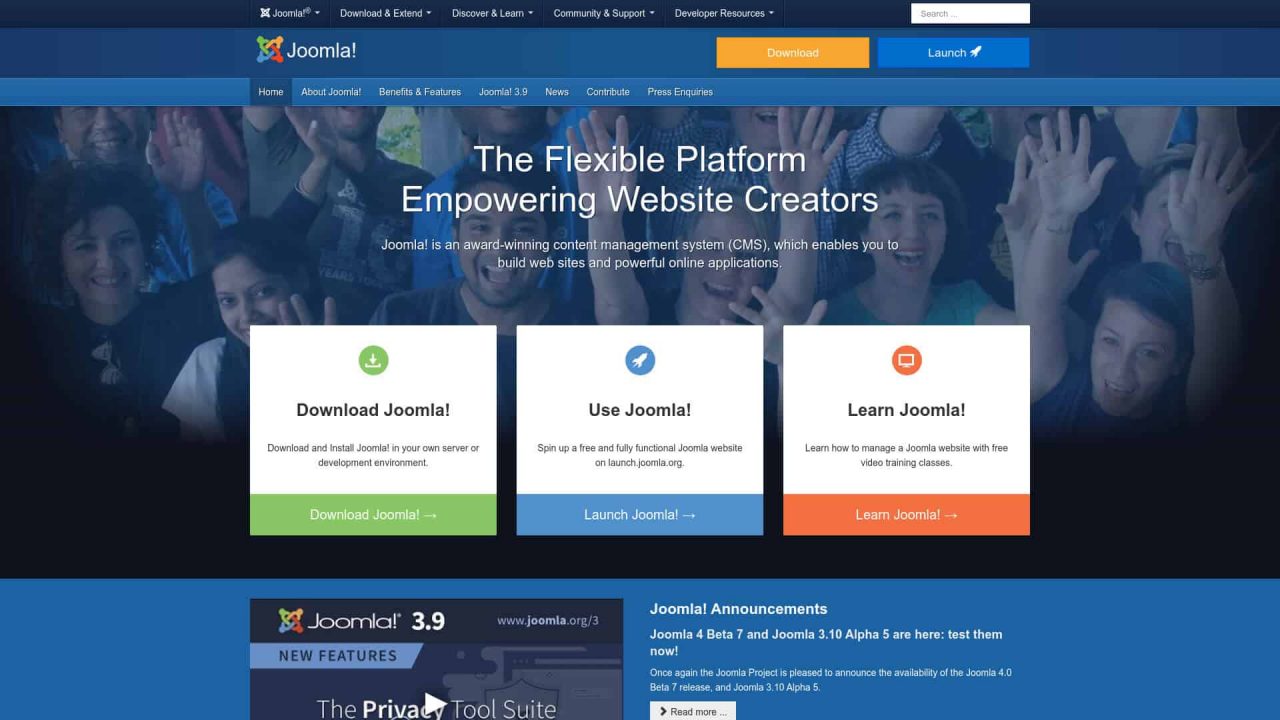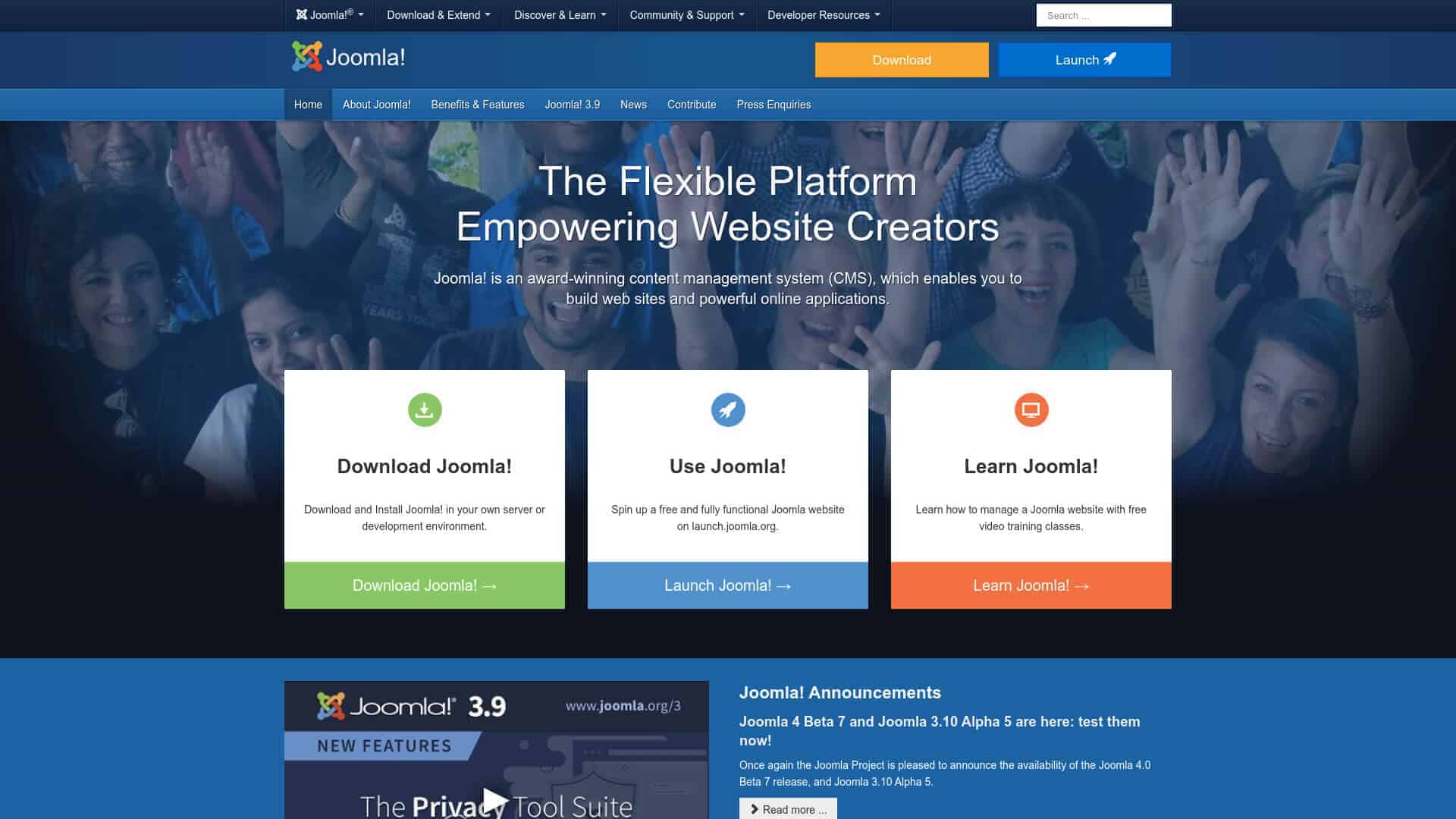 WordPress vs. Joomla vs. Drupal – Which is Better? 
While the other platforms we have compared, such as Wix and Squarespace, are pretty different to WordPress, Joomla and Drupal share several similarities with WordPress, making it an intriguing comparison…
When we look at which is better between WordPress, Joomla, and Drupal, we notice that all three have quite similar technology and company philosophies.
All three of them are free and open source.
All three are mainly written in PHP.
All three support MySQL as their database management system.
All three use themes or templates for the front-end display and plugins in the back end.
While they all have these core similarities, some fundamental differences affect user experience. 
Is Joomla easy to use?
We know that WordPress and the 'five-minute install' are easy to use and get set up, but sadly, Joomla isn't as simple, although it does have similar steps to WordPress. 
After Joomla is installed, you are taken to a control panel, where things get tricky – it's just not as intuitive as the WordPress control panel. 
Some may argue that this is because Joomla is (allegedly) more powerful than WordPress. Still, with thousands of plugins and integrations with anyone you can imagine, any difference in power would be marginal at best and not worth the extra headaches. 
Is Drupal easy to use?
Drupal has a similar installation process to WordPress and Joomla – download their package, then run the script. 
After that, life gets complicated if you're a Drupal beginner.
While Drupal makes adding content to the website easy, finding how and where to change the site's appearance, look, and feel certainly is not. 
Themes and Plugins
WordPress has thousands of themes you can use to make your site unique, which means finding something specific to your needs is usually relatively straightforward. 
Joomla utilises the same 'theme' approach; however, the number of themes available is much less than WordPress, so finding the perfect template for your project could be a challenge. 
Likewise, Drupal has the same problem here as Joomla.
Not only do both Drupal and Joomla have fewer options, but adding them to your site is also more complex. 
In WordPress, you can search for and install most themes and plugins from your admin area, but with Drupal and Joomla, you need to search for templates manually and then install them by adding your website URL. Clunky! 
Is WordPress, Joomla, or Drupal better?
WordPress, Joomla, and Drupal all provide excellent content management systems, and Joomla and Drupal have more features already built into their offering than WordPress does.
But, and it's a big but, WordPress is so much easier to use if you're a beginner (or even have intermediate website knowledge). It has so many more themes, plugins, and integrations available and has a vast global community of people using the platform and helping to improve it daily. 
WordPress has over 50,000 plugins, meaning you can add functionality to your website without knowing how to code. 
We think WordPress wins this battle every time for a business owner who wants to move fast by adding their content and plugins.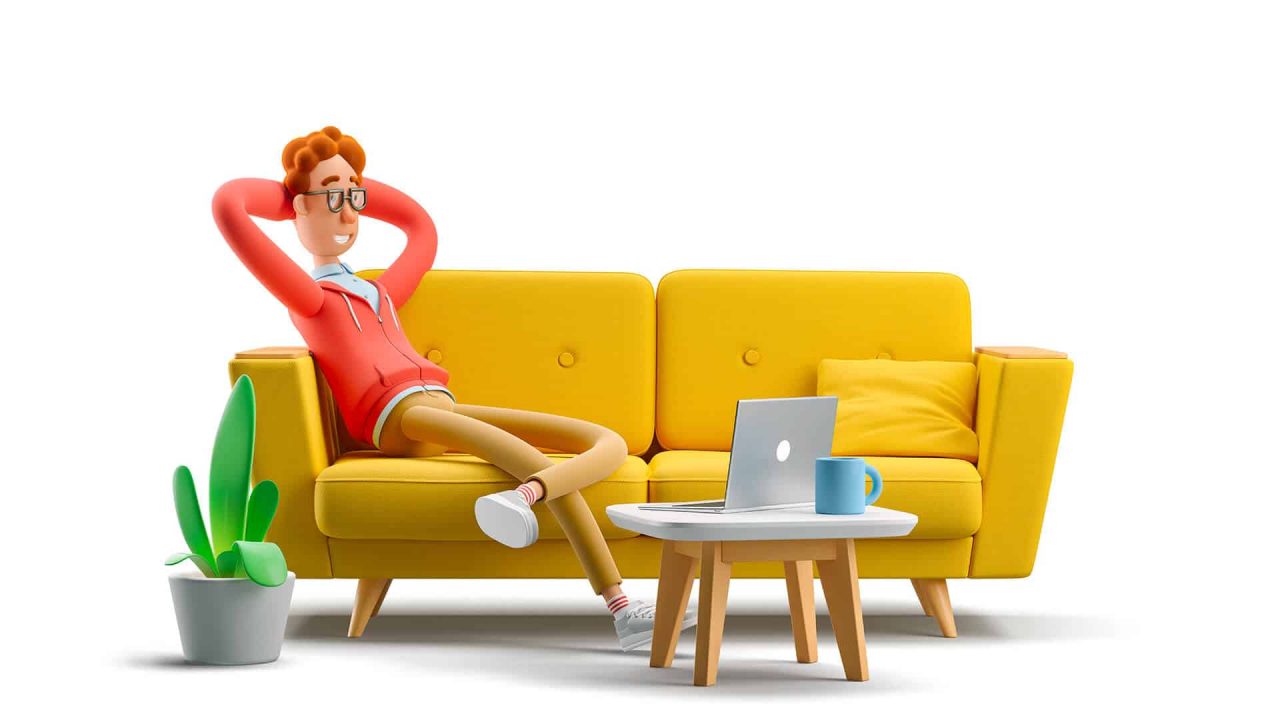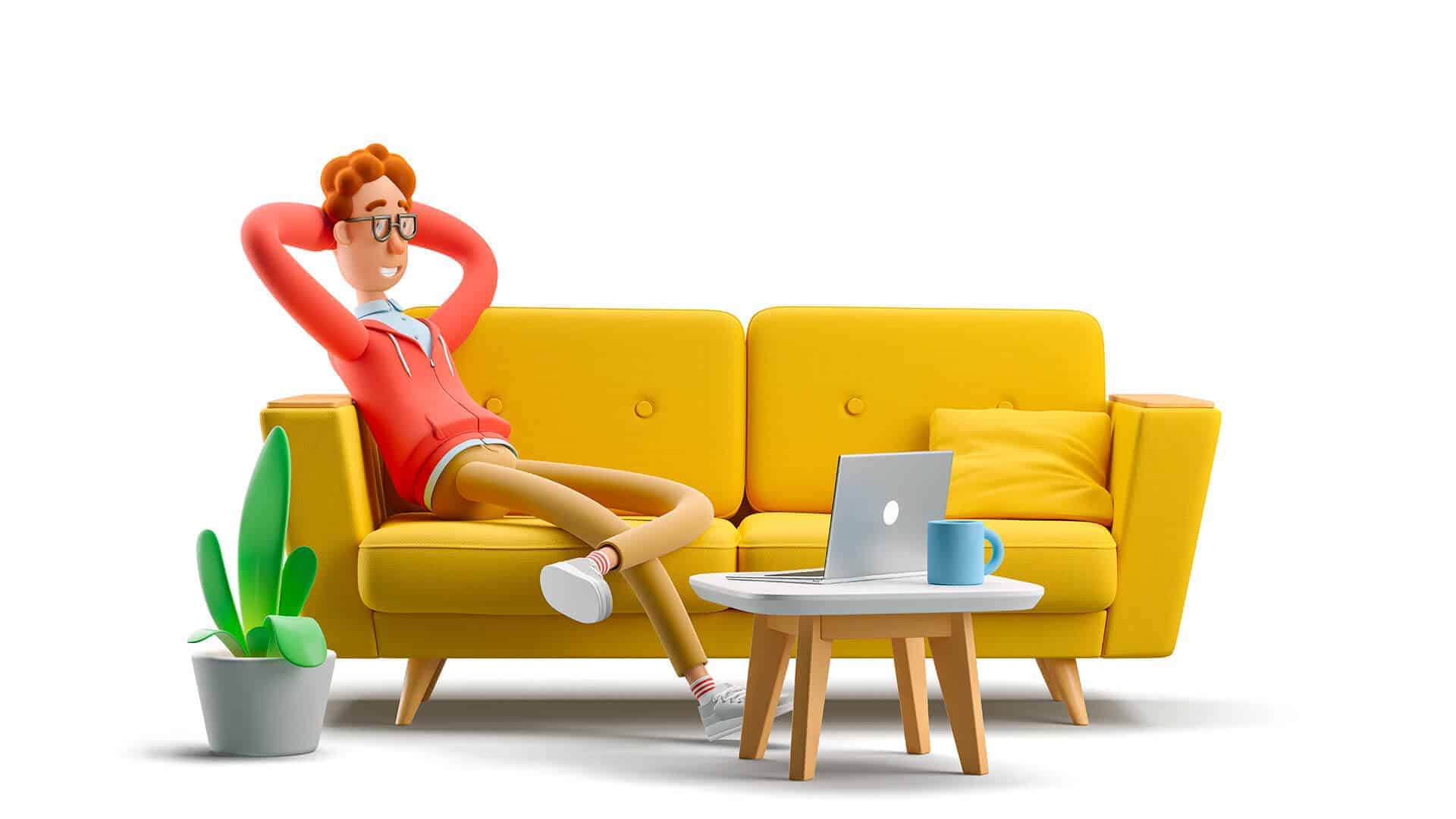 Why do we only use WordPress to build websites?
We only use WordPress to build websites because after building sites across every niche you can imagine, we have found that three key drivers form part of every business owner's vision.
A website that is simple to update
A website that can grow as their business grows
A website that is as unique as their product or service
Compared to the other platforms, WordPress provides all this and more.
If you're ready to get started with WordPress or would like to see if we can move your existing site across to a new WordPress site, contact us today and let's take the first steps in growing your business with you.