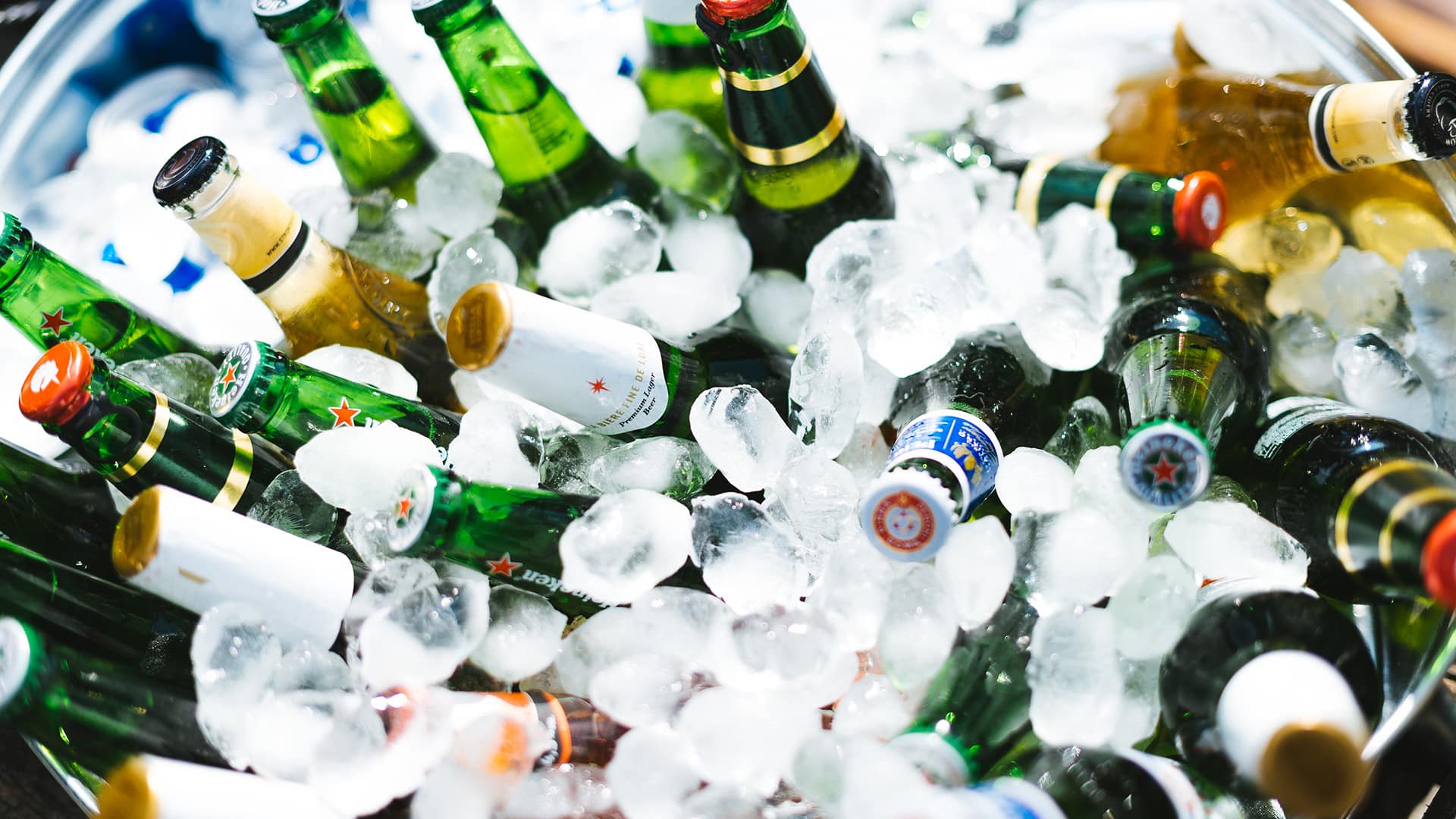 If you're a small business owner looking for a website redesign, you may have come across the term "Chillybin" on our website and wondered what it means. Is it related to a spicy "Chilli" or is it something else entirely? In this article, we'll explain the meaning behind the name Chillybin and what it means to the team at Chillybin Web Design.
What is a Chillybin?
In New Zealand, where Chillybin Web Design's Director Shaan is from, a "chillybin" is a term used to refer to an insulated container used for keeping food and beverages cool, much like an Esky, cooler or icebox. The term "chillybin" is a combination of the words "chilly" (meaning cold) and "bin" (meaning container), amazing right?
The term is commonly used in New Zealand and Australia (more commonly known as an Esky), but may not be as familiar to people from other parts of the world. However, the team at Chillybin Web Design has taken this uniquely Kiwi term and turned it into a brand that represents their commitment to providing high-quality web design services with a personalised, down-to-earth approach.
By choosing the name "Chillybin," we have set ourselves apart from other web design companies and created a memorable brand that speaks to our values and dedication to providing top-notch service to our clients.
So, how does this relate to website design? Well, at Chillybin, we see ourselves as providers of a cool and refreshing solution to your website design needs. Just like a chillybin keeps your food and drinks cool, Chillybin Web Design keeps your website fresh, clean, crisp, up-to-date, and user-friendly.
Why Chillybin Web Design?
At Chillybin Web Design, we believe that a website should be more than just an online brochure. It should encourage your visitors to take action, and the primary approach we use on all of our website projects to do that is through a purposeful user flow. This is achieved through a combination of stunning design, intuitive navigation, and compelling content.
Our team of experts understand the latest website design trends and conversion optimisation and is committed to staying ahead of the curve. We use cutting-edge technology with WordPress and a deep understanding of user behaviour to create websites that are both beautiful and effective.
But What Does It All Mean?
So, what does the term "Chillybin" really mean for to you, our prospective client? And for your new website? It means that we provide a solution that goes beyond the basics of web design. We create websites that are strategically designed to drive conversions, increase engagement, and ultimately, grow your business.
Our team has years of experience working with small businesses and understands the unique challenges they face. We know how to create websites that are tailored to your specific needs and goals, whether that's increasing sales, generating leads, or building brand awareness.
What sets Chillybin Web Design apart?
One of the things that set Chillybin apart from other web design agencies is our attention to purposeful user flow. User flow refers to the path a user takes on your website, from the moment they arrive to the moment they leave. Purposeful user flow means that every element of your website is designed with the user in mind, and with the goal of guiding them towards a specific action, such as making a purchase or filling out a contact form.
We achieve purposeful user flow through a combination of thoughtful design and data-driven analysis. Our team of expert designers and developers work closely with you to understand your business goals and target audience, and then create a website that is tailored to your specific needs.
We also use data and analytics to continually refine and improve your website's user flow. By tracking user behaviour and analysing data, we can identify areas of your website that may be causing friction or hindering conversions, and make adjustments to improve the user experience.
If you're a small business owner looking to stay competitive in the digital age, it's essential to have a website that is both visually appealing and easy to use. Chillybin Web Design can help you achieve just that, with purposeful user flow and data-driven design that will engage your customers and drive conversions.
Don't settle for a website that is outdated or difficult to navigate. Contact Chillybin today to learn how we can help transform your online presence and take your business to new heights.
Frequently Asked Questions