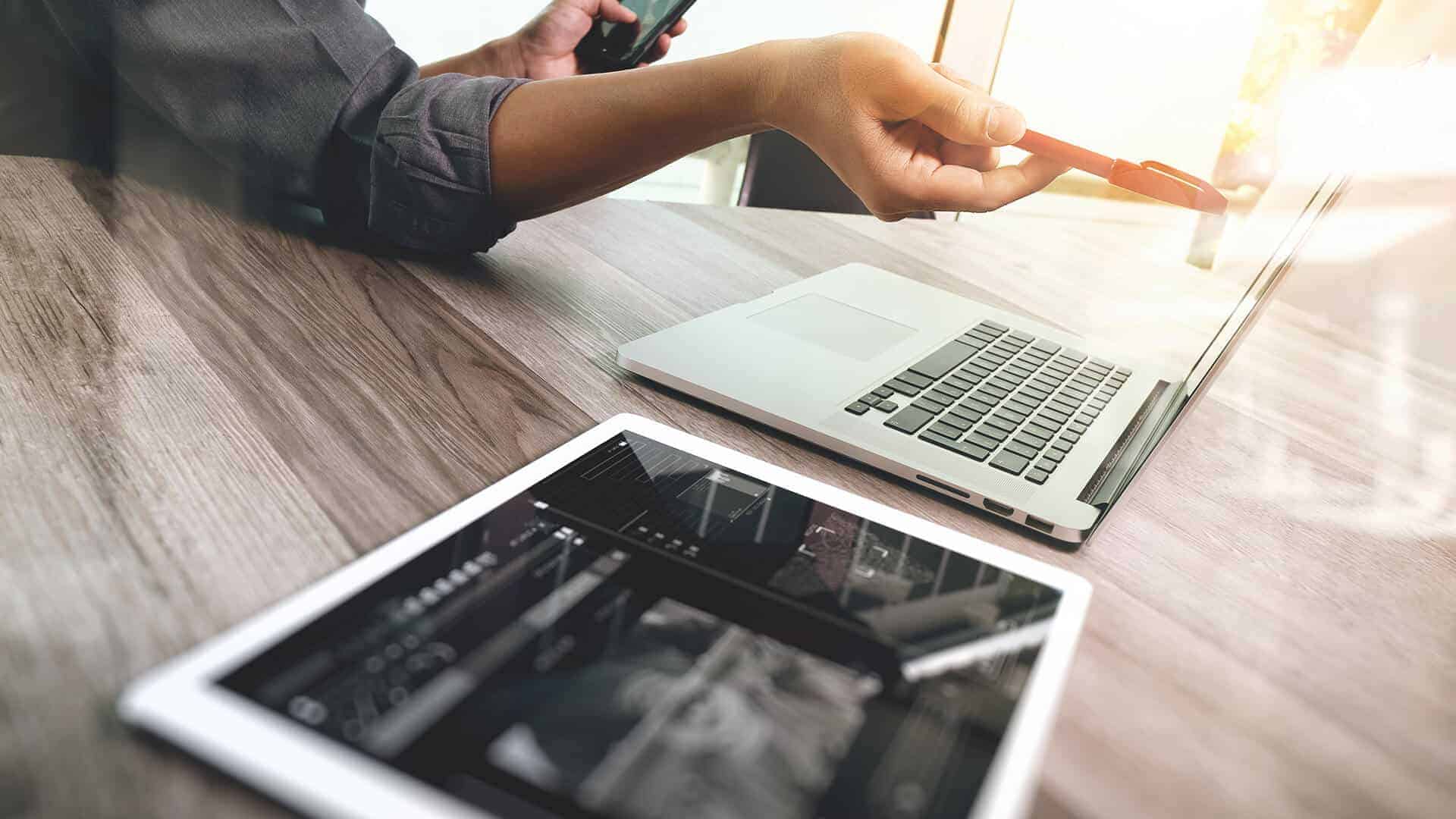 The very first thing on your homepage will be a clear and brief statement about what you do and who benefits from it. Now that you have your positioning statement and action button associated with that, designing your capabilities landing page is the next step in your visitors directed path.
When someone clicks on that very first action step, the one that is provided with your positioning statement, this is where you want to take them: to your Capabilities Landing Page.
This is where you provide some clear information about what you do. So much of business website content focuses on the company. It's a common trap to get lost in showcasing your expertise that you forget to clearly express to your customers what you do. This is the real heart of sales and marketing and this is the information your customers are seeking, along with your Why.
It's important to note that you probably already have a lot of content about HOW you do things and how great you are at your work. In fact, your prospective customer probably arrived at your home page after viewing some of this content. Consider your webinars, demonstrations, videos, blogs, vlogs and podcasts. These are all examples of you showcasing your work and your expertise.
What is needed at this point in your user's visit to your website, is clear and concise information on what you do. It must be made clear how a product or experience is shaped, and how they can buy it.
How to direct your reader to take action
To get the response you want from your website visitors, (i.e. convert them into customers) you need to give your reader a clear path for what steps to take. Rather than roam around your site without purpose or direction, provide action points, links, and buttons, making it easy for them to progress to the next level and meet their goal.
Step one: Your homepage entices them in with a powerful positioning statement on what you do and who it is for. A good positioning statement will also include your business Why.
Step two: You provide an action link
Step three: They arrive at the Capabilities Landing Page which has more information on what you do along with additional action buttons
Your homepage offers only the simplified version of what you do, accompanied by a single, prominent button of action.
Your positioning statement will already offer a scrap of what you do, but it won't be much because it's only a few words long. To get more information your visitor will need to click on the action button. This click will take them to your Capabilities Landing Page. An example of an action button wording might be:
Learn More
Buy Now
Discover the Series
Download a free sample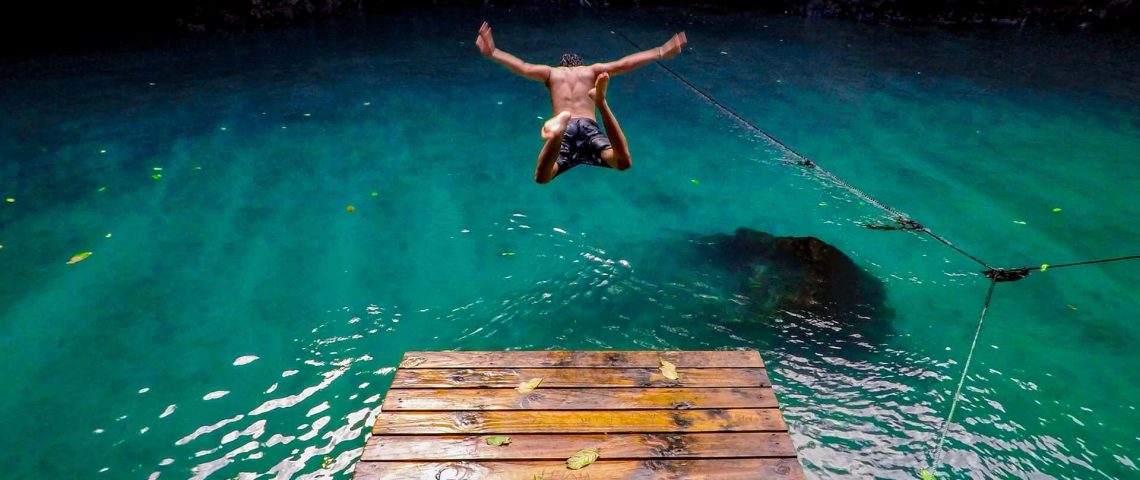 The Capabilities Landing Page is the part where you go into more detail about What You Do.
Even if your action step was to Buy Now or Download, you still want to provide some additional content rather than jump straight to the download or shopping cart. This allows your reader to understand how your product is a great fit for their current needs. They will associate your product with solving a problem they are facing.
Your content on the Capabilities Landing Page should be simple, clear and concise. This isn't the place for an essay. If you do have more information to share, you can provide links along the way for those readers who need more to access it easily.
As well as the primary action step from the Capabilities Landing Page, (which will be the download link or placing the item in the shopping cart), you can choose to add secondary action buttons which might be links to essays, articles, vlogs or blogs that go into more detail again.
Your home page positioning statement will have an action step that directs visitors to your Capabilities Landing Page. This page is dedicated to explaining what you do in more detail.
Ideally, your Capabilities Landing Page will have five complete elements:
Title i.e. What We Do
Copy with indexed content (look for a length of 100-250 words)
A concise list of your individual services
Some kind of social proof (client testimonial or extract of a case study)
The primary call to action (that leads directly to a purchase or subscription)
For your Capabilities Landing Page to be effective, keep it simple. You want everything from your title choice to your content to be clear and exact. Look for ways you can reduce the number of words you use but keep the meaning in place.
While it is more in-depth than your homepage, the capabilities landing page content still needs to be an overview. Look to have between 100 and 250 words only. This limit will challenge you to be concise, and also focus on the necessary content.
Avoid using any jargon or phrases that would only be known to people who have already purchased the product. You want to appeal to people who have no previous experience in what you do.
Your focus with your copy is to explain the purpose of the business: What you do.
Make sure you keep it about the business function, not about you or your staff. There is time to do that in staff profiles or the about us pages. You can include your mission statement and how what you do is part of achieving that goal.
You want to help your prospect see how they can make use of your expertise. This is where you discuss how your product can be used with the time taken to discuss who benefits most from it.
This is all about your customer's current position, the situation they want to remedy.
Illustrate how good things will be when they take action and solve their problem with your product.
Once they take action and follow through, their current situation will be resolved. By taking action, they can see that they will get what they want. This is where you back up what you say with some social proof. It's not just me saying it, here's someone who actually used it and saw results!
You can place your action step above or to the left of your content rather than underneath it. This will allow those who are ready to take action immediately to skip the copy and jump right in.
It's important to note that anyone willing to buy now will probably have experienced a lot of your contend or purchased other products from you previously so they have established trust and familiarity.
From this page your action step might be a Contact Us form, however, you can be more proactive and prompt with wording like, Get Started or Book a Meeting or Select Your Appointment Time, which may seem more responsive than just having your lead fill in a general request form.
It's completely up to you how you design the visual element of this landing page. It can be decorative, just keep in mind that you want your copy to be highly visible and easy to read.
Make sure your brand's purpose is consistent. What you do should be directly related to what you sell. Potential buyers are going to be confused and wary of a shipping yard service that sells soaps.
Remember, previous customers won't always know to offer up testimonials. Be sure to ask them for written feedback if they have had a positive experience and take notice of any positive feedback you get and ask if these can be made public.
For the best results choose a testimonial that best matches what you are talking about in your copy. Find an instance that directly speaks about what you do and how beneficial that is to a previous customer.
When it comes to listing your services, be sure to keep it brief and relevant. For example, at Chillybin.com.sg, the What We Do is WordPress development and website design in Singapore.
The list of services would be included as:
Strategy
Branding
Design
Development
Marketing
Analytics
Each of these points can be linked directly to more information on these services. This is a great opportunity for potential customers to continue to take action and read up on these select services. At the same time, it provides the prospective customer with an overview of what they can expect from the service and expertise of the company.
Keep an eye out for the next article in the series. We'll show you in the next blog how to go about creating an engaging services landing page, which will be the next step in your customer's journey.