When it comes to home page design you want to deliver a strong, clear message. For that message to come through loud and clear, less information is definitely the best method.
Looking at home page templates that have proven results for engaging and maintaining visitor's interest, there are a minimum number of elements used in the layout:
Positioning Statement
Testimonials
Work Samples
Expert Content
How you prioritise this information and arrange it on your page will be unique to your business type, your offering, brand and target audience preferences. The right combination will have the greatest influence for enticing prospects to take positive action and follow through on the sale or contact.
How do I make my home page exciting?
Let's not confuse the term engagement. User engagement is about a person receiving information that matches their interest and satisfies their needs.
When user engagement is high, they will be motivated to continue their research with you or to complete a sale. It's not about them being entertained or excited. This is about business: You supplying a product or service, and them accepting it.
You don't need to use fancy language, provide a long story or be funny. It just distracts from what you do.
Even if you do supply entertaining products like games or movies, your homepage should always be professional, to the point, and information-based.
The point of your home page is to highlight what you are selling and who you are selling it to, to help your prospect identify that you are a great fit for their needs and progress to the next action step.
If it sounds simple, it is. So many website owners make the mistake of trying to make their homepage enthralling. It gets weighed down in so much noise that a prospect doesn't understand the purpose.
Does that mean I can't get creative with my design?
You can be as creative as you like when it comes to the design of your homepage.
As long as you have the right content in place to satisfy your prospect's needs about who you are and what you do, then you can be as colourful and artistic as needed to suit your brand and offering.
You do need to focus on the factual content first and get that perfected and condensed to its most purest form before you get distracted by how the homepage looks.
You don't want to use your creativity as a way to procrastinate from the elements that really count.
Your content is the most important aspect. Make sure that is as clear and precise as it can be before you get creative.
The other mistake that is often made on the homepage is to include too much content.
This is not a good place for information about your company or staff. Use other pages to isolate this information so the homepage is brief, clear, and simple.
You want your prospect to land here briefly and move on. Provide enough detail to convince them they're in the right place, and allow them to move on to the section they need next, which might be more info from your bio page, contact us page, prices or purchase.
It's common to think that a homepage is the first page a person will experience with you. This isn't necessarily the case. A person can arrive at your website from a number of different points.
First contact: Here are some examples of pages a prospect may see before viewing your home page:
Link from a web search for specific content, like your opening hours or product description
Backlink from another website, affiliate or blog
Link provided in social media
Link provided in an email
Landing page
Paid media
Be careful not to make your homepage the only face of your business. Allow each page to speak for itself and carry the same welcoming weight as well as its own action step.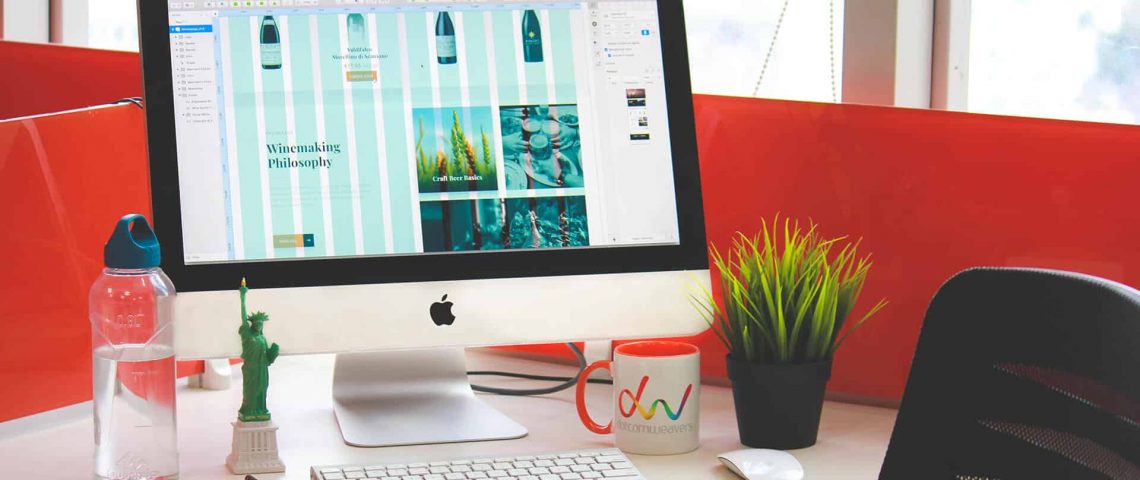 What is it that your prospect wants to know?
What information will convince them you are a good match for what they are looking for?
What do you do? How do you do it? Who has used their service? Are you qualified?
Your homepage information needs to cover the following questions your prospects have:
What you do (positioning statement)
Proof of this through what you've done (work samples or case studies)
What your clients say (testimonials)
What you say (expert content)
Luckily there is a very simple way to answer their questions.
Be honest. Be clear. Be quick.
Some of the information your reader needs will be covered in your positioning statement.
To be clear when writing your content, you are going to need a solid understanding of what each element is about and what answers your prospect is looking for.
1. What do you do?
This will be where you place your positioning statement. It is essentially the promise you make about what you can deliver.
A good positioning statement will be able to define what a business does and who it is for, in only a handful of words.
From here you will provide an action step, a link or a button for them to jump right in and take the next step if they are ready.
For a prospect to convert to a quality lead, they might only spend a few seconds on your homepage.
2. What work have you done?
This is physical proof that your business is real and you are capable of delivering on your promise.
Again, less is more so only showcase your very best work, one or two case studies at the most. Of course, if you don't have work samples you would use this section to post any particular results or awards you have received that speak well of your success.
Be brief. Keep it short. You can provide an action step to more information and details if they desire it.
3. What do other people think?
This is your social proof. Word of mouth is the most trusted form of marketing because it comes from a third party. Be sure to ask satisfied customers if you can use their feedback as a published testimonial, it's marketing gold.
Where possible, link a testimonial to a more detailed case study posted on another page. You can then provide an action step for a reader to go into more detail if they wish.
4. Are you capable?
This is where you place your marketing content and list your expertise and skills. Please note that this is listed as point four for a very precise reason. It's not as important as the other elements.
Do place your content in the correct order, starting with your position statement. It can be tempting to put too much emphasis on marketing content or to place it as the top priority on your homepage.
The simple fact is, marketing content is about you. Your prospects are more interested in Me: What's in it for me? Is it safe for me to buy? Is this what I need?
You don't interest them as much as what they will achieve from your services.
That you are skilled and capable and have experience is important, but just be sure you rank it accordingly and provide the information after everything else.
Remember you are proving something for them. They are the most important aspect of what you do. When you gear your content towards helping your prospect achieve their goal, they will see real value in your business.
As part of your expertise evidence, you can provide links to webinars, documents and articles, news, personal achievements, and podcast guest appearances.
You don't need to spend time promoting your business personality on your homepage. Use your homepage for outlining your business function. Your prospect will get to know you better as they take further action.
You don't have to deliver your message in a text list. Look to your company brand and style of product offering to find the best fit through a variety of media. Use the format that speaks most powerfully about your company:
Video
Photos
Graphics
Text
Cartoon
Keep in mind it's not all about how your homepage looks, it's about how the content information is portrayed. You want your reader to quickly absorb an understanding of your business and what it provides.
When you address the needs of your homepage visitors and satisfy their desire to match your business with what they are looking for, you create engagement that results in positive action and converts them to become a quality lead.
Take a look at other company home page layouts that are in line with your business (i.e. they offer a similar service) and see how they address their reader's questions and how clearly they are able to articulate their business purpose and achievements.