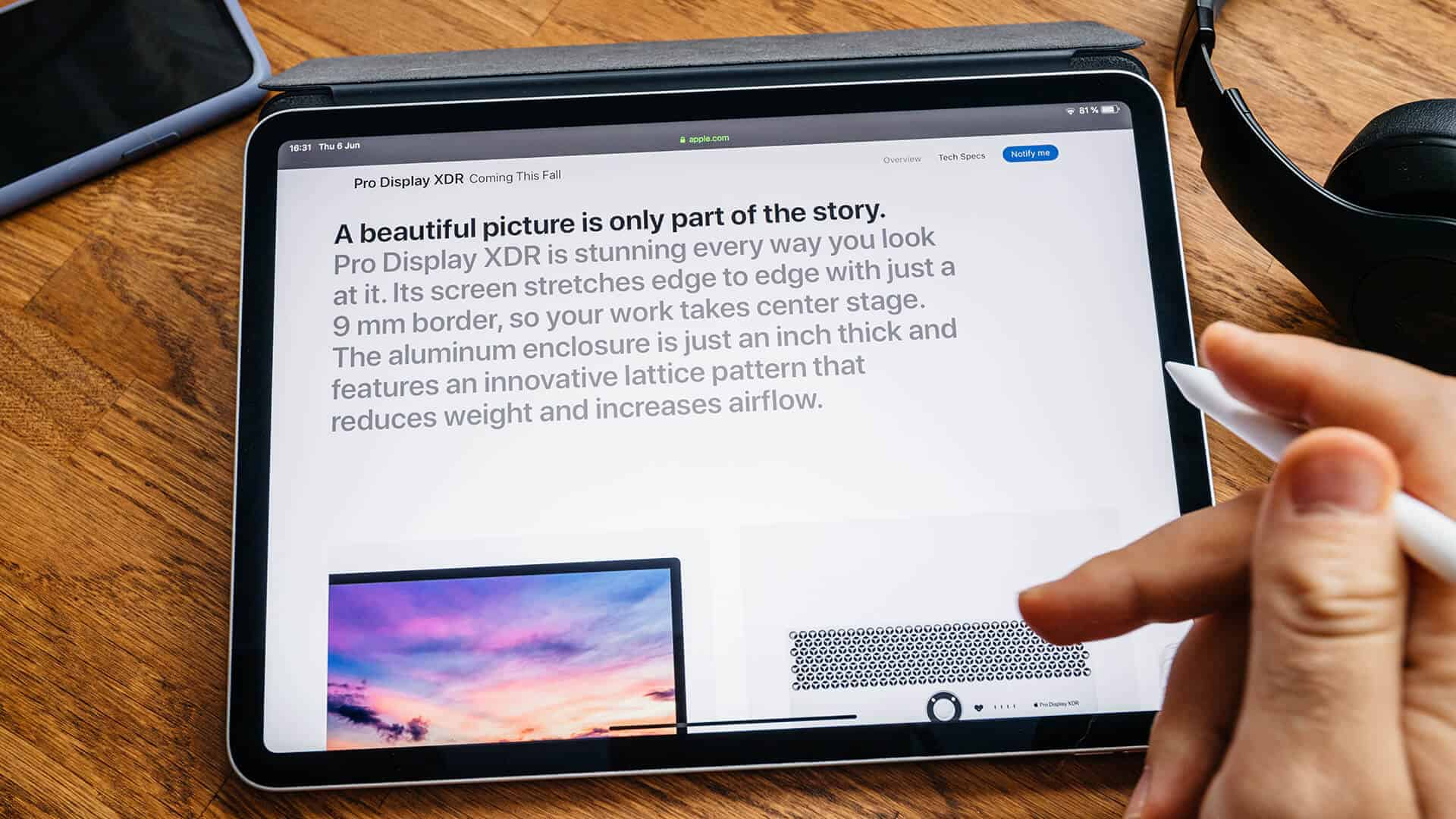 In this post, we will be looking at ways you can optimise your content marketing article layout to improve your prospect experience design and engage with your potential customers.
In the previous prospect experience post, we discussed how important a content marketing hub is to your website. It acts as a library, listing all the expert information you have published, and continue to publish.
A healthy content marketing hub will consist of several new articles a month, giving them a wide search reach and helpful content people can find using keywords.
In most cases, a prospect will discover your article through search as they look to solve a problem they have. This article will be the first contact they have of your business. From there they can reach your content marketing hub to read more articles, access your home page, about page or contact you directly. This is why having quality information published frequently online is important for generating online business success. 
Now let's look at what each of those library entries will look like and go into content article layout in more detail.
Article pages are a really important part of your website as they act like road signs directing people to your website. The more articles you publish, the more signs you have out there on the internet, pointing back to you.
The term 'article' refers to anything you post on your website on a regular basis. What type of information you post will be determined by what you offer, as well as what your target audience needs and responds to, however, taking the time to publish a wide range of different media types is only going to broaden your ability to attract and engage online users.
Content marketing articles may be anything you publish regularly online:
Blog posts
Reports
User guides
Tip sheets
Webinars
Podcasts
All these media types will be published in your content marketing hub.
What is the best format for content marketing articles?
The best way to present content marketing articles, no matter what type of article they are, is by using a standard template. A template that is used across the board for your articles works by saving you time in preparation and also by providing something straightforward and familiar to your readers.
Here is a simple structure your template can follow:
A title that uses keywords your readers are searching
600+ word copy that is high quality and helpful to your audience
Content that is indexable and refers to keywords to make it search-engine friendly
Call to action (preferably both primary and secondary)
Further reading. You can recommend three or so articles in your content marketing hub that readers might also find useful.
We've put 600 words for your copy but that really is the barest minimum. Anything less than this and your text will be considered low quality. Really you should be looking for 900+ words to be considered high quality, and 1200+ to be considered an expert.
Break your text with headings (style 'Heading 3') frequently to make it easier to read with well-spaced paragraphs, bullet points and numbered lists for easy scanning. Where possible make your headings questions that you go on to answer in the text below.
That's to make it human friendly, to make it computer/search engine friendly include metadata so your page can be accurately indexed and evaluated by search engines. 
If you need help with placing your call to action on the page, see the previous articles in this series, particularly Content Marketing Hub Design and How To Guide Your Prospect Through Your Website.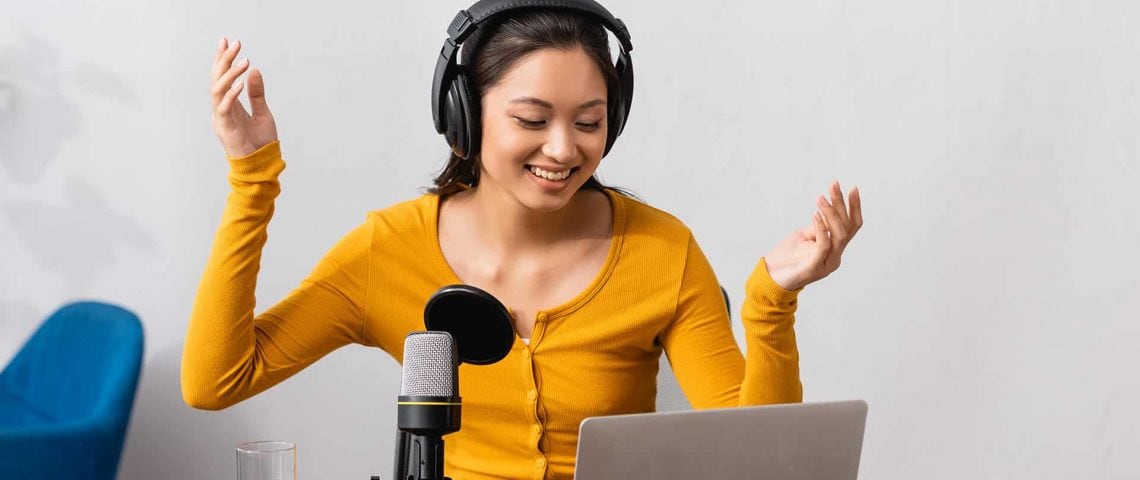 How do I present videos and podcasts as articles?
You can still present your non-text material online in ways to get SEO benefits and make it easier for users to search and find your content by offering them in blog format. 
You do this by:
Embedding the shortcode into a text document
Providing a transcription of the media file 
Because your original media is going to be the best way for prospects to get the information, keep it here and simply link back to it with an embedded shortcode.
There are two main benefits to embedding and transcribing your multimedia articles. One is the increased human-friendly search ability, which is great for ranking keywords, the second is that it reads as high-quality content, which is where the SEO benefits come in.
While the content marketing article layout varies a little for embedded and transcribed media, it's still very straightforward. Here is what it will look like:
Title (same as your media file)
Introduction with indexable content and strategic keywords
Embedded media code
Shownotes
Call to action (preferably both primary and secondary)
Recommended reading
Transcription
Start by naming the text article with the same title as your video file or podcast. Introduce the topic and explain what benefits can be reached from watching or listening further.
Keywords
To help people find your vlog, webinar or podcast you want to provide some keyword-friendly text. To achieve this, you'll need to provide one or two keywords in your introduction.
Under this, embed the shortcode from the podcast player or from YouTube into the text article. You can then complete the template by adding the calls to action and recommend further reading.
At the very bottom, include the full transcription.
In most cases, you won't need to worry about word count when writing your introduction. The included transcription will put you well over 1,000 words in most cases, which is great news. The quality of an article is partially determined by the length, the more words, the more expert your article will be seen by search algorithms. 
Don't expect your users to read the transcription, you will get better engagement if they watch the original format. The purpose of placing the transcription there is so that the text will be available for search engines to crawl through and know your subject, keywords and questions answered, all very helpful to someone searching this topic.
A word of warning, if readers do read a transcript, you want it to be neat and clean so do take the time to tidy it up and give it a smooth flow.
Can you turn transcriptions into freestanding blogs?
Yes, if you feel that users will benefit from having a blog available you can take your transcribed media file to the next level and make it into a blog. It will take time to polish it and make it engaging and rewarding.  
Remember, transcriptions are long, expect a 20-minute video or podcast to run over 2,500 words, so be sure to invest in getting it ready and making it a quality experience for your prospects.
Add images to make your articles pop
To really get the most out of your blogs, which are text-heavy, you'll want to embed some relevant high-quality images or graphics, to increase engagement and make them easy to read and visually appealing. While stock photos are easy and cheap to obtain, they are not as engaging as images you have of yourself, your products and your business.
Up next, we'll discuss how technology can assist you with creating engaging calls to action as well as the different CTA you can utilise to get a win-win result for your business, as well as your customer. How A Call To Action Improves Prospect Engagement