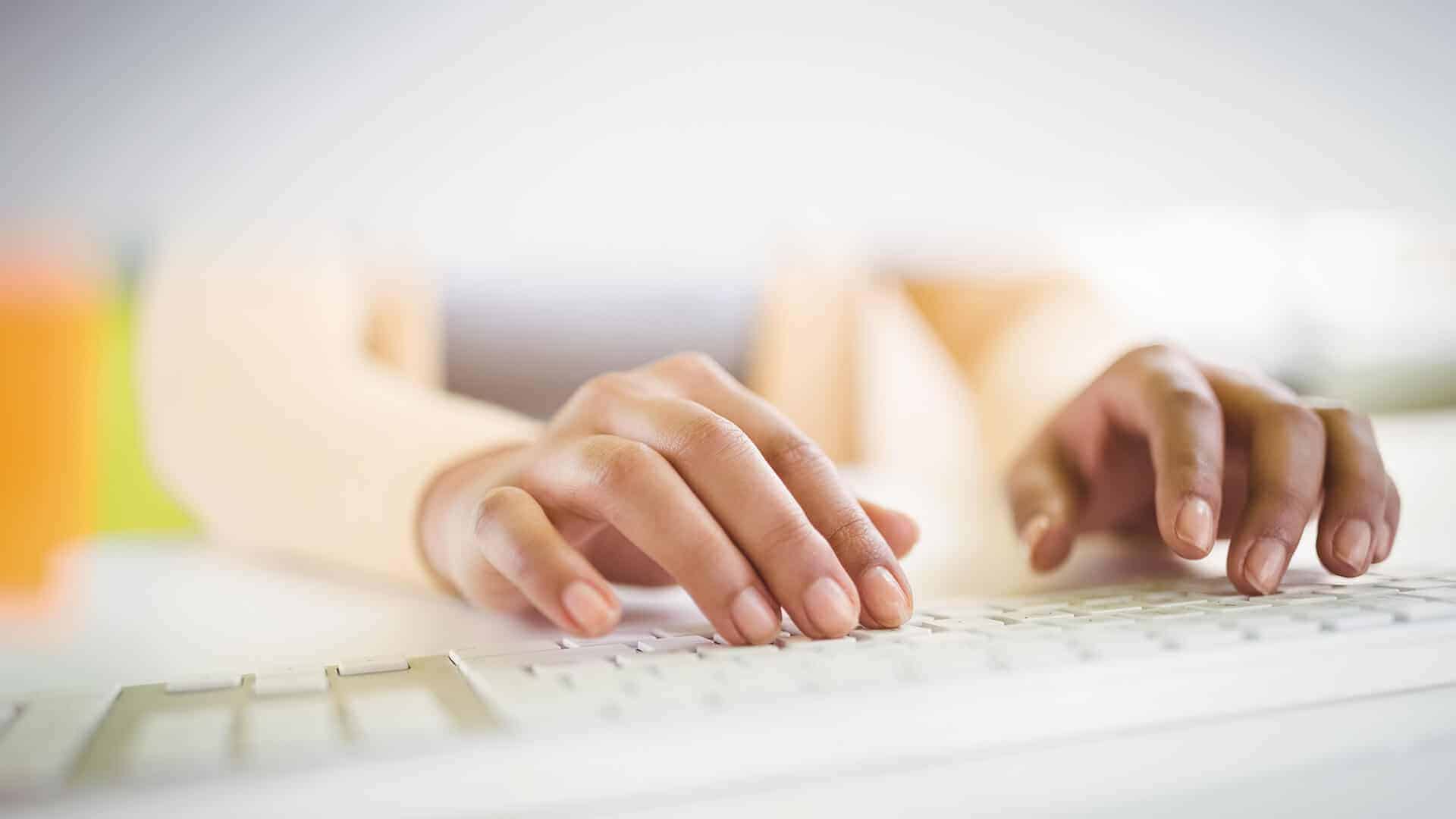 In this blog, we are going to give you everything you need to create or improve your content marketing hub layout to give your users easy access to your complete online library. 
Libraries have been around for thousands of years, it's a tried and true system, so there is no advantage to ditching it entirely just because computers have come along. That's what we are working on today, your personal online library that links to every one of your expert content pieces. 
Your library is known as your content marketing hub. It is presented as a landing page on your website.
What kinds of content can be listed on your content marketing landing page?
Reports
Articles
Podcasts
E-books
Webinars
Blogs
Infographics
The purpose of a well presented content marketing hub layout is to allow users to quickly and clearly see what you have available and filter down to what they need.
What to avoid when designing your content marketing hub
This is not a flashy, exciting, entertainment page. If your prospect has landed here they are already engaged in your business and their goal is to search and move deeper into your content. Let them do that. It's all about catering to their needs, so be sure to keep this landing page simple, direct and user friendly. 
Slowing them down or trying to win your prospect over at this point will only frustrate them.
Save yourself the time and energy and make sure your content marketing hub layout is as clean and clear as possible.
All you are providing is a directory to the rest of your content. That's it. A simple library catalogue build so they can choose what to read next, if not by title then maybe by subject, if not by subject, maybe they need a list of resource types. Allow them the flexibility to browse accurately for the articles that interest them.
How does the content marketing hub landing page fit into your prospects journey?
Through this series on prospect experience, we've been stepping you through the pages you need to prepare your reader for a journey deeper into your brand. 
In terms of where the content marketing hub landing page fits, this will be presented to them once they reach the bottom of the page. This landing page will then allow them to continue their education on your business and your expertise. 
So every piece of content you have on your site will link back to the library listing when done, enabling your reader to find more exciting and engaging information.
Of course, for this to work you need to have high-quality articles to display… 
The key to a great content marketing hub is that it contains amazing articles that are relevant to your business, position you as the expert, build trust, and link to content like blogs or case studies.
As your business ages you should expect your library to grow. Regularly posting a wide range of high quality content is key to improving your search engine rankings, creating strong relationships with other online businesses for backlinks and partnerships as well as giving your prospects more ways to find you and trust your expertise.
High-quality content includes:
Current as well as historical examples of your expertise
Text that is search engine optimised 
Widely promoted information
Researched articles as well as how-to and handy hints 
Add no-strings-attached value to your target audience
Prove that you are capable of performing in your field of expertise
Share insights that help readers find solutions to specific problems they face
When you get this right, it is likely that your prospect will come to your business through an article or post you have available through a search engine listing. This will be their introduction to you, and the content marketing hub landing page will be their first opportunity to explore your business in more detail. If they love what they read, they will want to find out more about what you have written and what you have to offer them.
For this reason it's important to also provide ways for them to easily get to your homepage, or engage with you directly through calls to action placed appropriately on the page.
What does the best content marketing hub layout involve?
When designing your content marketing hub layout you want to do everything you can for a fast and seamless experience.
The design will involve:
A simple and clear title
Menus to navigate to other landing pages
Search filters and keyword searches with the flexibility to cover a high number of different search scenarios
A detailed library list with clear engagement opportunities 
Simple easy to scan content
Links to related articles and subjects 
Multiple calls to action (2 to 3)
Start with a menu and/or tools on the top left of the page. This allows users to navigate to other areas of your website, filter their search and enter keywords. 
Use the centre of the page to list your main content.
Below this, centred under your content, you can list any related information with things like similar articles, ads, promos and calls to action.
An additional call to action can be listed at the bottom of the page on the right.
Yes you'll probably notice that most content marketing hub layouts use this approach, but that is for one simple reason, it works. It is a highly effective way to showcase a list of information in a way that is easy to scan and familiar.
This is not the page to introduce a radically unique layout. Tried and tested methods will be the most familiar to prospects and therefore allow them to scan quickly and comfortably.
Placing calls to action both in the main content as well as on the right at the very bottom will enable you to get the attention of people who have read the article thoroughly, as well as those who are quickly scanning through.
For those who have read the article thoroughly, you want to give them access to more information in the main body of content. This might be to contact you, subscribe to a newsletter, download additional content or register for an event.
For those who are scanning quickly you'll be attracting their attention in the bottom right corner with a CTA asking them to subscribe.
Getting the content marketing hub layout correct will be something your users will appreciate. It will allow them to quickly and easily find the articles that are most relevant to them and enable them to get to work solving their particular problem. 
This provides a high-value service that will reflect well on your expertise, ability and place their trust in you and your business offering.
If you need any assistance in putting together the elements of your content marketing hub landing page or if you want to learn how to provide the indexable content, filters and searches necessary to build an effective content marketing hub layout get in touch and talk to our website design agency today