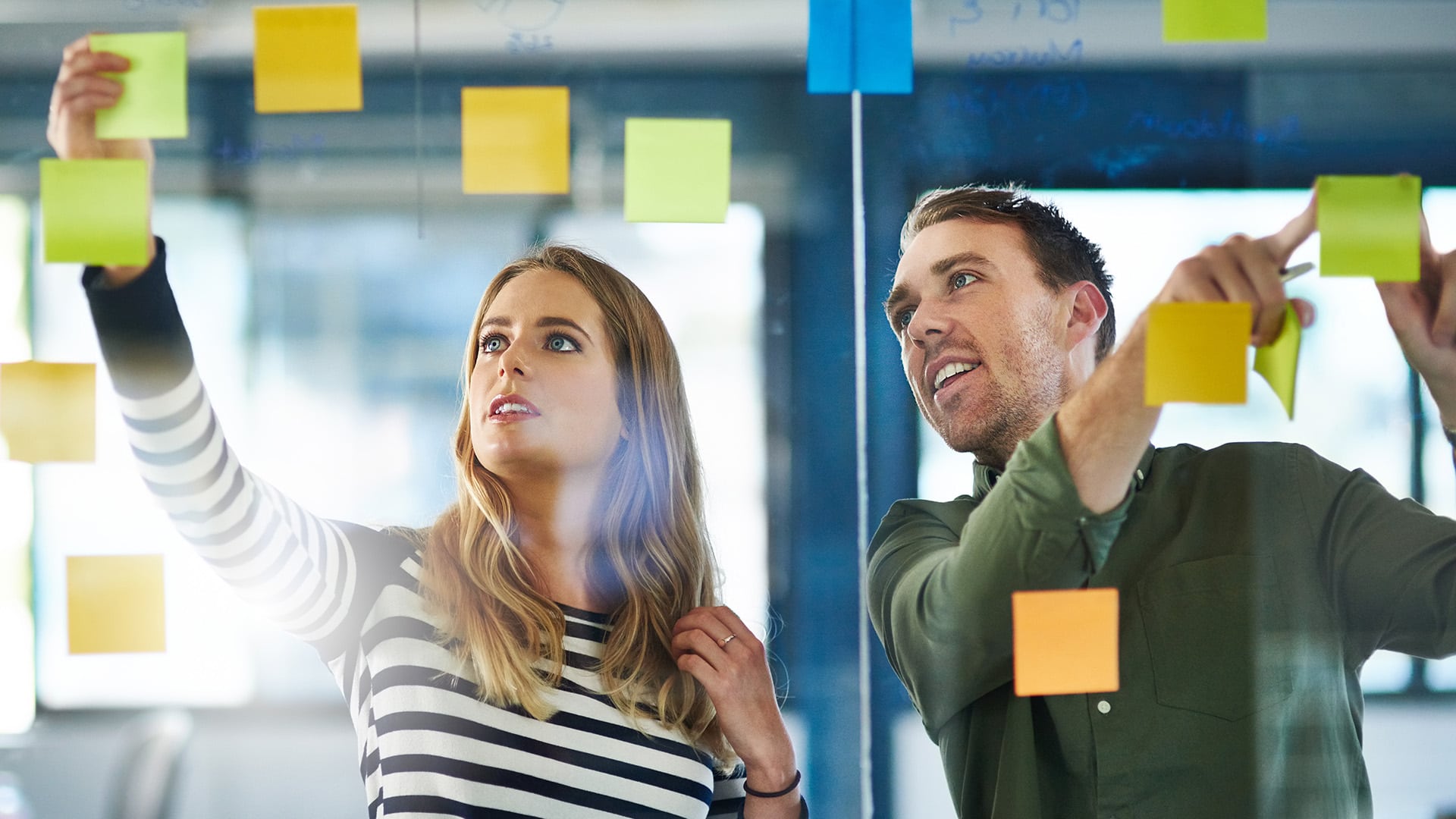 Embracing the importance of a distinct and persuasive website design is the first step for business owners aspiring to stand out in the digital landscape. However, the increasing necessity for online presence in achieving business success means that just having a unique website is no longer sufficient. Each day, the online world welcomes a plethora of high-quality websites.
To truly capture potential customers via search engines and successfully convert leads into sales, your website needs to be more than just visually appealing. It should be intelligent, engaging, and most importantly, helpful.
A well-structured and content-rich website can serve as an informative and engaging platform for users. Ensuring it's user-friendly and easy to navigate can lead to a satisfactory resolution of the user's queries or challenges. Mastering this balance can usher in consistent traffic from targeted sources, foster repeat and returning customers, and stimulate continuous sales.
In this blog, rather than focusing on what you might be doing wrong with your website, we aim to spotlight the opportunities that can enhance your site's performance. We'll share strategies to bypass common pitfalls that might restrict your traffic and limit your digital reach.
Six Opportunities to Enhance Your Website Design – and How to Leverage Them
The current online landscape is teeming with websites (1.13 billion and increasing!), with new ones going live every minute. This phenomenon is driven by the steady growth in the number of people using search engines for browsing, research, and purchases. While this provides immense opportunities for having a successful website, it also signifies a highly competitive environment.
To foster a thriving online presence, your business website needs to leverage the principles of exceptional website design.
The reality of today's digital landscape is that just having a unique and compelling website isn't sufficient. It presents an opportunity to design a website that not only attracts customers through search engines but also effectively converts leads into sales.
An exceptional website design will seamlessly blend aesthetics and functionality to offer users a positive experience. This can facilitate their buying journey, either by expediting the process or providing additional information when necessary.
What Are Some Ways to Optimise Your Website Design?
When planning your website redesign or a completely new website, consider focusing on the key aspects of website design that can enhance your online performance and attract a growing audience.
Website design offers numerous opportunities for enhancement, which when capitalised on, can prevent your website from appearing stale or uninteresting.
Internet usage is constantly evolving, what worked well yesterday can easily be replaced by something faster, more technical and more interactive tomorrow. This is driven by user demand. As users' search requests evolve and they ask different questions they expect websites to meet and exceed their needs, almost instantly.
Staying abreast of these constant changes can be challenging, even for the most prominent and well-resourced websites. However, it presents an exciting opportunity to continually evolve and improve.
Here are six areas of website design to focus on for optimisation when building your website. Be sure to discuss these with your website designer as part of your website revamp strategy. Understanding how they plan to leverage these opportunities can help keep your website current and responsive to user demand.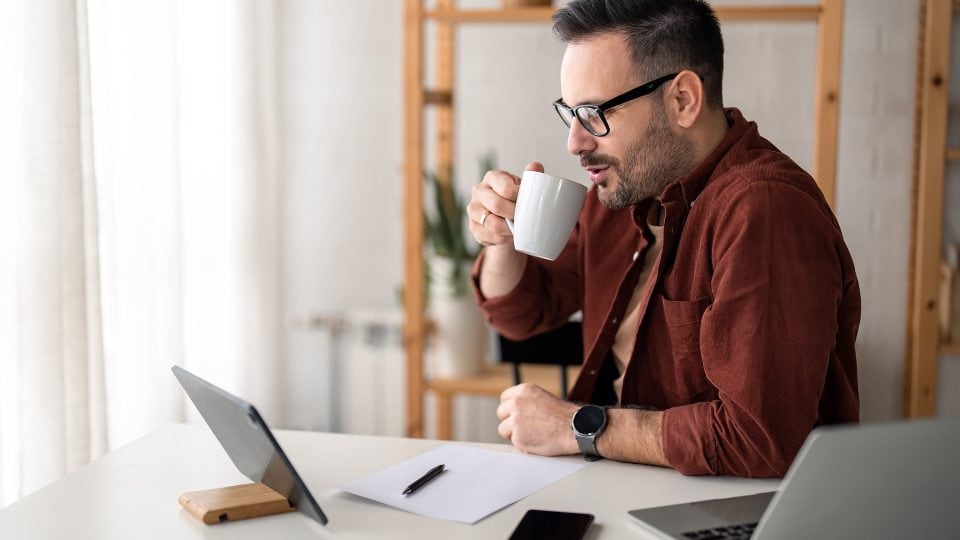 Ensure a Seamless Experience Across Various Devices
Connecting to the internet is possible from just about anywhere and since our computers (which once occupied a large room) can fit snugly in a pocket, people expect to have access to all areas, at all times.
While commuting accounts for a large part of mobile internet use, people are browsing the internet on their phones even from their couch at home, which explains how 80% of Australian online users are clicking through websites on mobile devices.
Your business website functions need to be mobile-ready for users to get responsive and reliable mobile-friendly access. This includes:
Optimised images and fonts
Rotating screen views
Multiple/tabbed window functions
High security
CTA placement and size for touchable screens
Taking these elements into consideration will please your mobile audience as well as earn you some ticks with Google's search algorithms.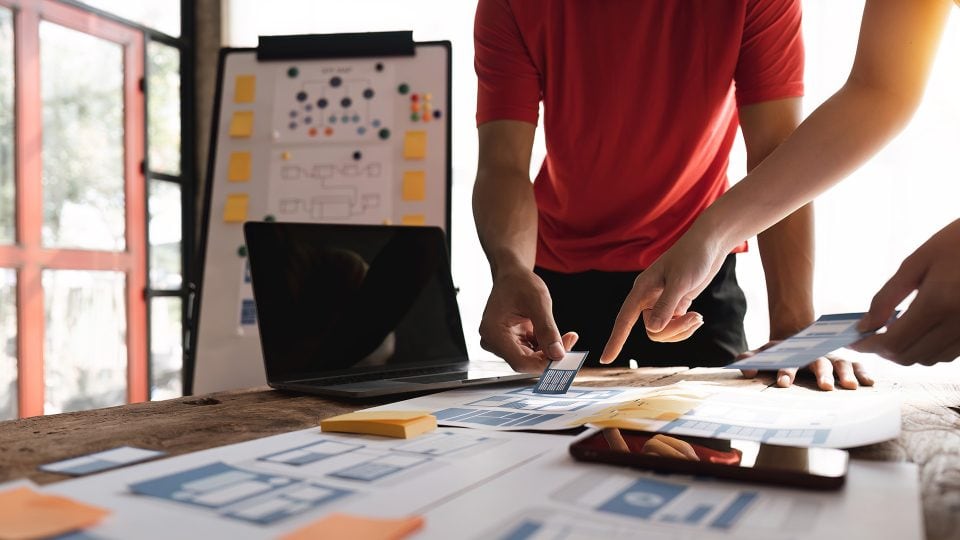 Streamline Your Website Design for Optimal Performance
A great website follows the rule, less is more. A big mistake is trying to offer something for everyone. This technique will only bombard users with too much information in a small space, making navigation difficult and your business offer confusing.
A quality website design is clear and simple with a defined direction.
What do you want people to do? Not every business will aim to sell a product. Some will ask for subscriptions, provide lifesaving information or increase awareness, take bookings, interact through comments (or join, like, share), and buy from affiliates.
The only way to get this right is to know exactly who you are caring for and speak directly to them by contacting an online path that moves them smoothly from A to B.
Websites that don't do well here usually try to incorporate information, images or services that aren't part of their target audience's values or goals. While this can come through over-engineering, it can also come from not setting out your business goals before your website is created.
A great real-life example of this is our case study: Jovinna Chan, a spiritual practitioner, who we did a website re-design for.
Jovinna came to us for help because she wasn't getting strong results from her webpage. When we took a look it was all over the place and didn't have any sense of who she was talking to when discussing her services.
As well as moving her over to a better business platform in WordPress we also got her to write down her values and goals. It turns out she was looking for a clean website that was feminine, spiritual and inviting. It wasn't until Jovinna set out her goals that she realised how far she was from actually meeting them.
With her website idea locked in we were able to create a message that was clear and clean.
Many business owners feel the need to bring something new and different to stand out. It's actually better to go the other way. The last thing your website visitors want is something new and unfamiliar. It takes time and energy for them to find things, figure out your system and click where they need to go.
Take the work off your user's shoulders so they can enjoy your website stress-free.
That means that you follow standard formatting procedures including fonts to action buttons, put navigation bars where navigation bars always go and move ads and sidebars so there is a white space break between them and your content.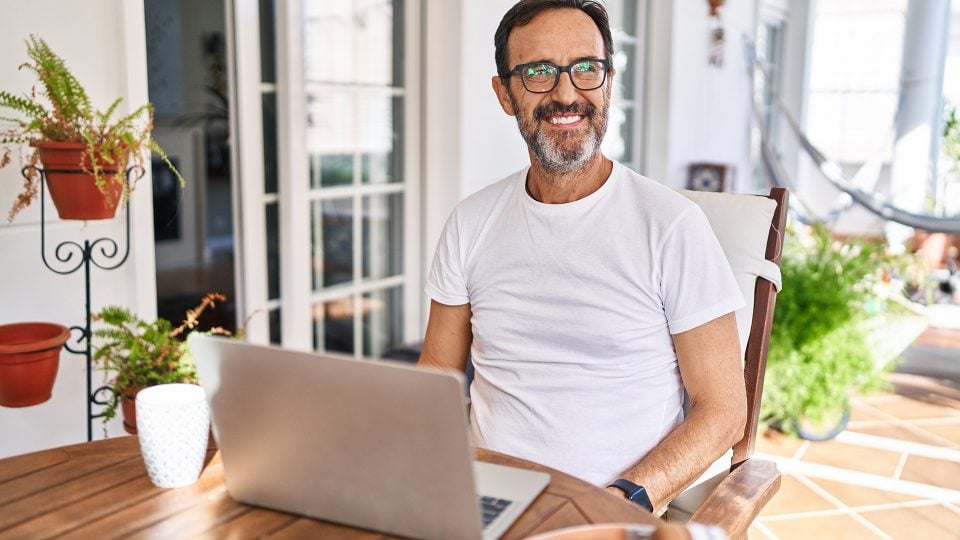 Accelerate Your Website's Loading Time
How long is too long for website load times? Five seconds is too slow. That's a lot of pressure on business owners, to not only set up the fastest possible website but also to maintain it so it stays quick.
A website that is slow to load will hurt you in two ways:
Off-putting to users
Gets a poor rating from Google search algorithms
Unfortunately, most website builds fail to take this into account. Google did a random sweep on loading times in a recent survey and reported that 70% of sites took seven seconds or more to load.
You have a few seconds to grab and maintain visitor attention or lose them for good.
Your website needs to load in four seconds or less from the moment a link is clicked, and it will need to be ready for interaction within this time frame too, with search bars responsive and CTA's clickable.
Remember that first-time users will have a slower response than your personal computer as they won't have a stored cache of data so don't rely on what you see on your screen for data. Use analytics and speed tests to get real numbers on how long each page takes to load and where you can improve.
Avoid this website mistake by reducing clutter and optimising your essential images, videos, and scripts to ensure lightning-fast loading speeds.
If you have already optimised your web pages but find that loading times are still slow, it might come back to your server responsiveness. There are different steps to overcome this challenge, contact us to talk about your specific situation and how to resolve it.
We build stunning, user-focused websites that will wow your customers.
Are you a business owner in Singapore, Australia or worldwide? We work with clients across the globe to deliver beautiful yet functional website designs.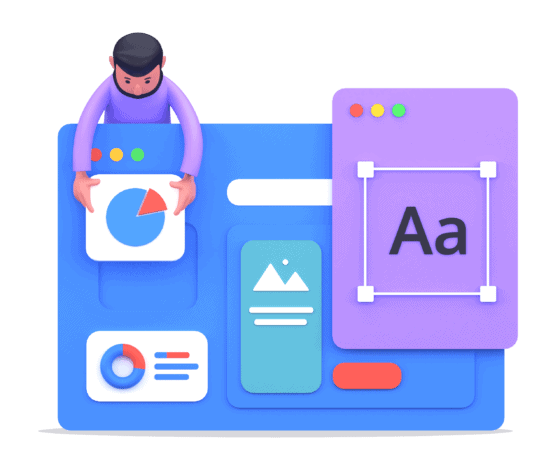 Harness Analytics to Measure Website Success
Website analytics is one of the most accurate ways to understand where your website is failing to gain traction and ways you can tweak it to improve. Even basic analytics will give you:
Visitor numbers
Where visitors are arriving from
What they are clicking on
User interaction
Goal tracking
Bounce rates
This helps you identify your weaknesses and strengths so you don't have to start from scratch every time you revamp your business website in Brisbane – which should be considered regularly to keep up with change.
There really are no excuses for not checking your website data. Analytic tools are easy to use, low cost (with many free, including MonsterInsights) with real-time statistics that allow you to compare your current performance with previous data and to your current competitors. Staggeringly, 75% of small business websites do not track their performance.
As well as everyday tracking I'd highly recommend using analytics as part of testing new content and reading how well a new website has been received.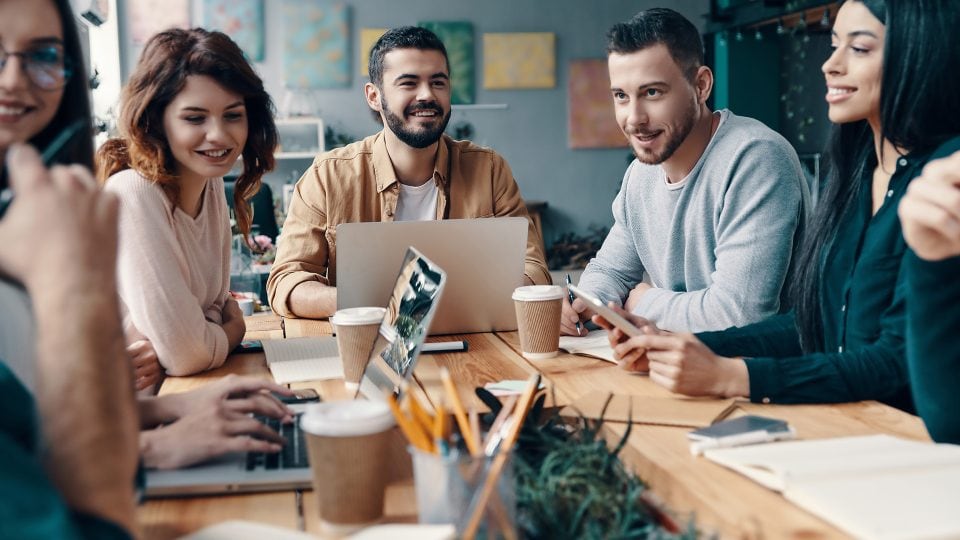 Align Your Business Values with Website Design
Business values are the backbone of your company. They are the building blocks that inspired you to create your business, invest in it, nurture it and back yourself up to date.
The only issue with business values is they are often left in the background and ignored when creating a voice for your business, especially when you start to focus on return on investment, sales figures and traffic numbers.
The online face and personality of what you do should be just as strong and related to your values as every other aspect of your business. It gives a valid reason for your company to exist.
To avoid coming across as blunt and impersonal you need to bring your business values to the forefront to create a connection. This will be the biggest card you can play to attract people and keep them loyally committed to your business.
A good website designer in Brisbane will know how to ask the right questions to discover the heart of your business and build your values into your website so it clearly shows.
This can be seen in this Case Study for a website design for Singapore's finest construction services, Woh Hup.
Their existing site was technical, with no hint, even subtly, of the company's core values:
Growth
Innovation
Safety
Quality
Integrity
Teamwork
When tasked with a website redesign ChillyBin's sole goal was to accurately capture and display who the people of Woh Hup are. This is what sets them apart and makes them such a high-quality and trusted brand.
Your values and mission give your business a higher purpose. Showcasing these traits elevates your sales from interactions to a journey of engagement. Ignoring values and overlooking their importance leaves users feeling used, bullied or ambushed into making purchases solely to increase your profits.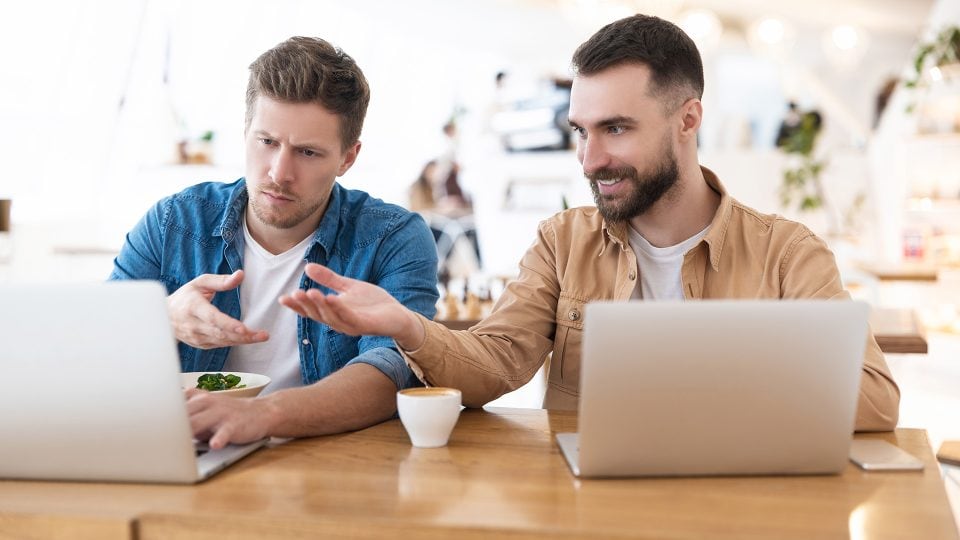 Embrace Continuous Care and Optimisation
Even after you get all the pieces perfected, your website refinement isn't over once you go live. Your website requires maintenance and support on an ongoing basis to keep it fresh and alive. It simply can't look after itself.
The cost of ignoring this one is high. If you continue to provide assistance and make the changes needed to stay current your website can track along nicely for years, however, if you go live and leave your website to look after itself, you will need a complete website design from scratch within three to five years.
While there will be the obvious costs of having a new website built, there are also underlying costs of losing customers and failing to convert leads as your website starts to tank due to:
Lack of trust
Lack of relevance
Out of date
Broken links
Errors and poorly aligned pages
Poor SEO
Don't be fooled into thinking a website will need maintenance down the track but not as much initially; Hands-on changes and updates will be at their most critical point immediately after your new design launch. As well as being the most demanding time, this is also the most dangerous as once customers leave, you won't get a do-over.
You need to find and repair errors before your users ever lay eyes on them.
Always test before you go live and track your performance using analytics, ask for feedback and follow up on anything you notice or are told about as a high priority.
Staying proactive around your business website navigation and performance will net you great results and keep it fresh and engaging for years to come.
Your website developer in Brisbane should be able to create a business site that is easy to maintain and shows you how to make changes and track errors.
Six Opportunities for Website Design Improvement – Key Takeaways
Many of the website issues that result in lower rankings and less traffic are created during the website design stage. You need to make sure your design team are aware of the issues and have a plan in place for how to overcome the common traps, specific to your website goals and values.
If you have found your website's relevance is at a dead-end, switching to a completely new website design is a strategy that you can consider to increase visibility and give your brand a fresh boost for better traffic numbers. It may turn out to be a much simpler and more rewarding result than trying to recover what's left of the existing site.
The right website design that factors style, functionality and SEO will keep clicks on your page, have visitors stay longer and see more lead conversions.
Make sure the website designer you choose for your Australian website has proven web development that covers technical design and programming. They need to be able to go beyond graphic design to take your website to the next level in engagement and functionality.
It's important to consider the long-term costs of creating your own website from a template or using cheap website design services. It's going to cost more down the track as poor quality design will need to be repaired, as well as the trust for your brand restored. A more expensive web designer team in Brisbane can be a daunting choice but it offers the highest quality service that will address the aspects that make your website richly rewarding, including analytics and SEO that defines and supports new client relationships.
If your current website is underperforming we can help identify and eliminate issues or work with you to build a new website that captures your business values and marketing goals to accurately represent your business online.
Let's get you moving towards your website development goals. Contact us today!
Frequently Asked Questions about Improving Your Website Design