Increasing organic traffic with a new website design
Jovinna's work is awakening curiosity and intuition in practitioners, making spiritual teachings accessible and digestible for householders, contributing insights as a female practitioner, and modelling devotion to practice so as to empower others, especially women, to do the same.
When Jovinna first engaged ChillyBin, she had a website that was all over the place, and needed to be moved from Squarespace to WordPress to achieve the goals Jovinna had set for the new website. She needed help mostly with branding which had to be visually presented as soft, sensual, simple yet elegant, inviting, inspiring, approachable, and finally connected to and in relationship with nature.
Jovinna ultimately needed a website that effectively communicates the core values of her business:
Truthfulness
Love/Compassion
Selfless Service
Discipline
Surrender to the Divine
ChillyBin aimed to build a unique website that effectively presents Jovinna's values, inspires users to take action, and amplify Jovinna's contribution to the spiritual teachings as a woman practitioner.

Jovinna had a clear vision but needed guidance to present it in a visually appealing way that would lead a visitor to the site to take action. They wanted us to build a platform that perfectly wrapped up their ideas into a clean and elegant website that also aligned with their brand.
The website had to focus on the following:
Be visually pleasing and yet have a simple flow that doesn't present too much information, while also encouraging visitors to take action.

Deviate from sharp elements that stray away from their branding to promote uniformity and consistency.

Present information to visitors in a clean and smooth manner, helping visitors feel inspired, moved and curious.

Attract potential students that are interested in Jovinna's field of learning.

Serve as a resource centre for existing students.

Establish Jovinna as an expert in her field by featuring testimonials from happy students.

Deliver an effective platform that will inspire visitors to support the client's work and cause by means of donations.
Ultimately, the website should serve as the bridge between existing and potential students and Jovinna to connect and build a solid relationship.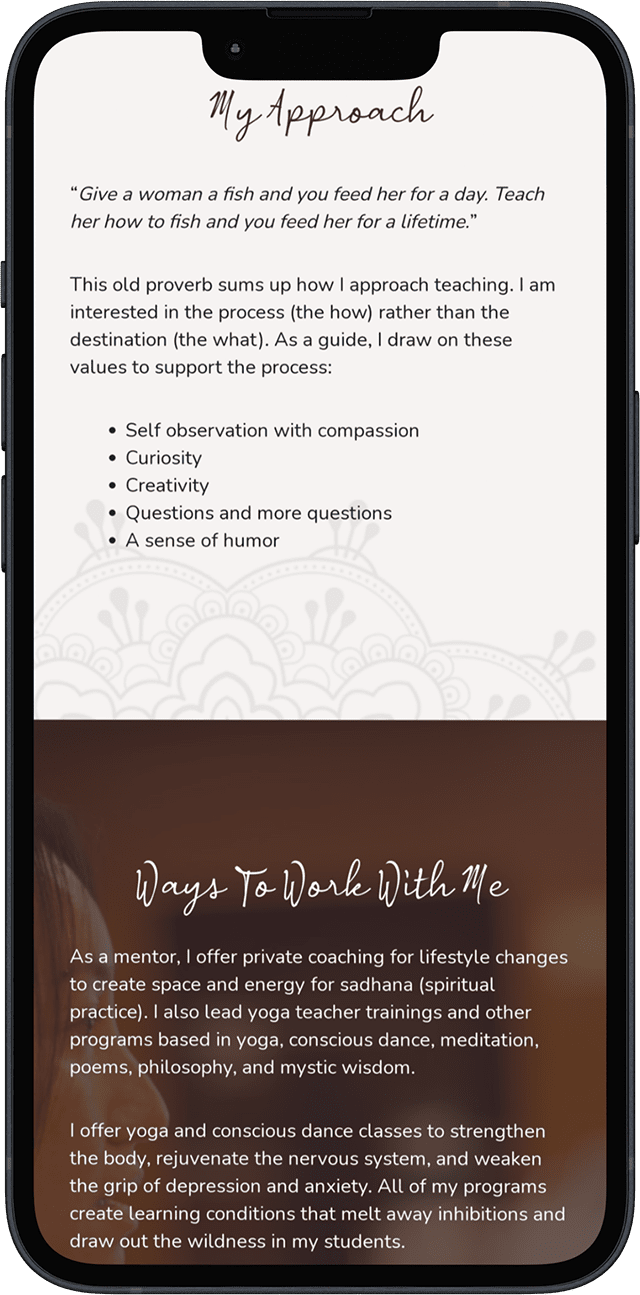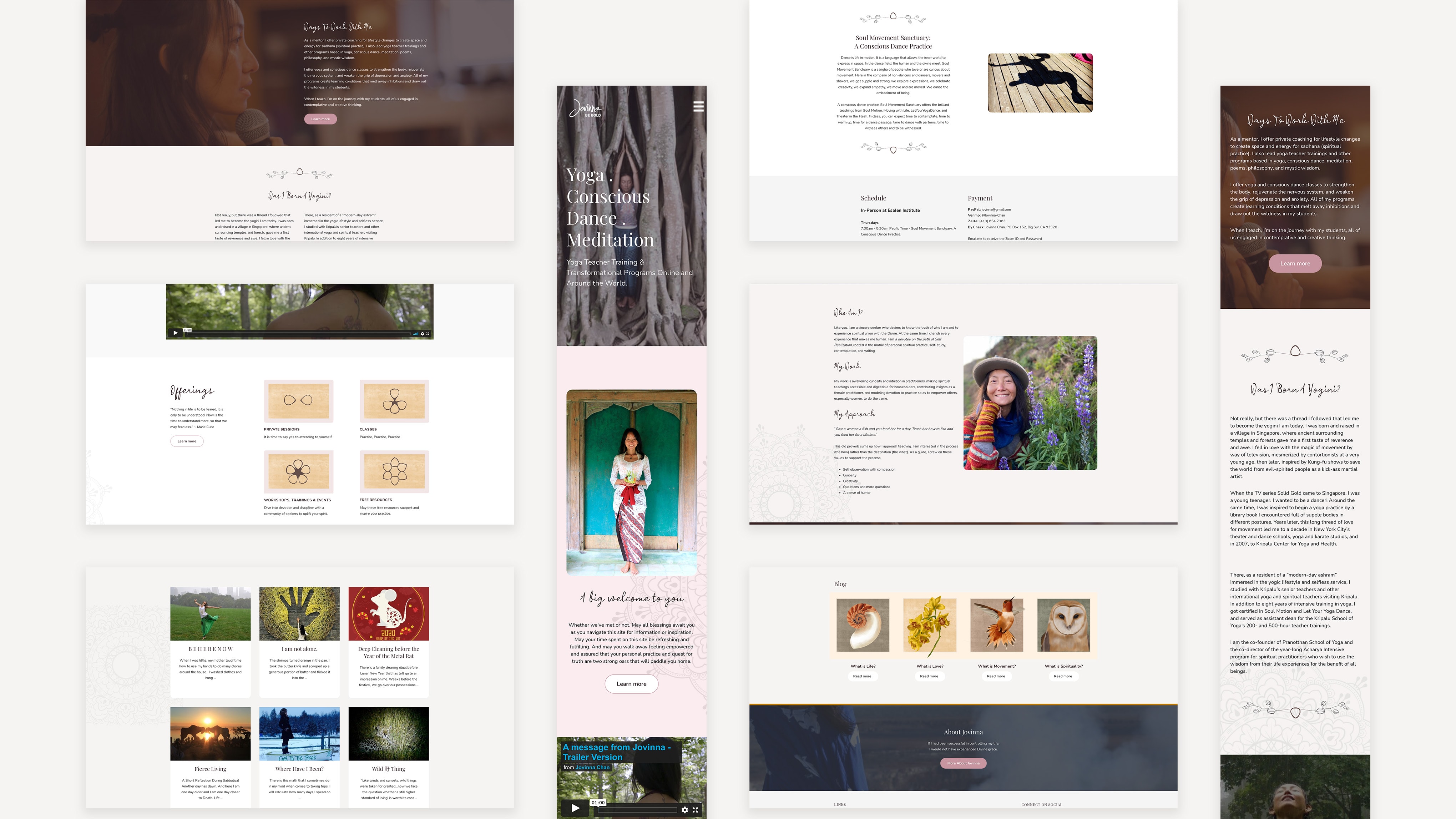 There were four key issues to be addressed to assist Jovinna in achieving her goals in her niche:
To build a clean website that will serve as the point of communication between Jovinna and existing as well as potential students;
To build a website that will serve as a platform for Jovinna's sales and marketing initiatives;
To attract new leads; and
To increase website traffic.
The existing website felt 'dead' to Jovinna, there was no purposeful user flow to the existing content, and the 'contact' form often failed to work. There was plenty for our team to fix here…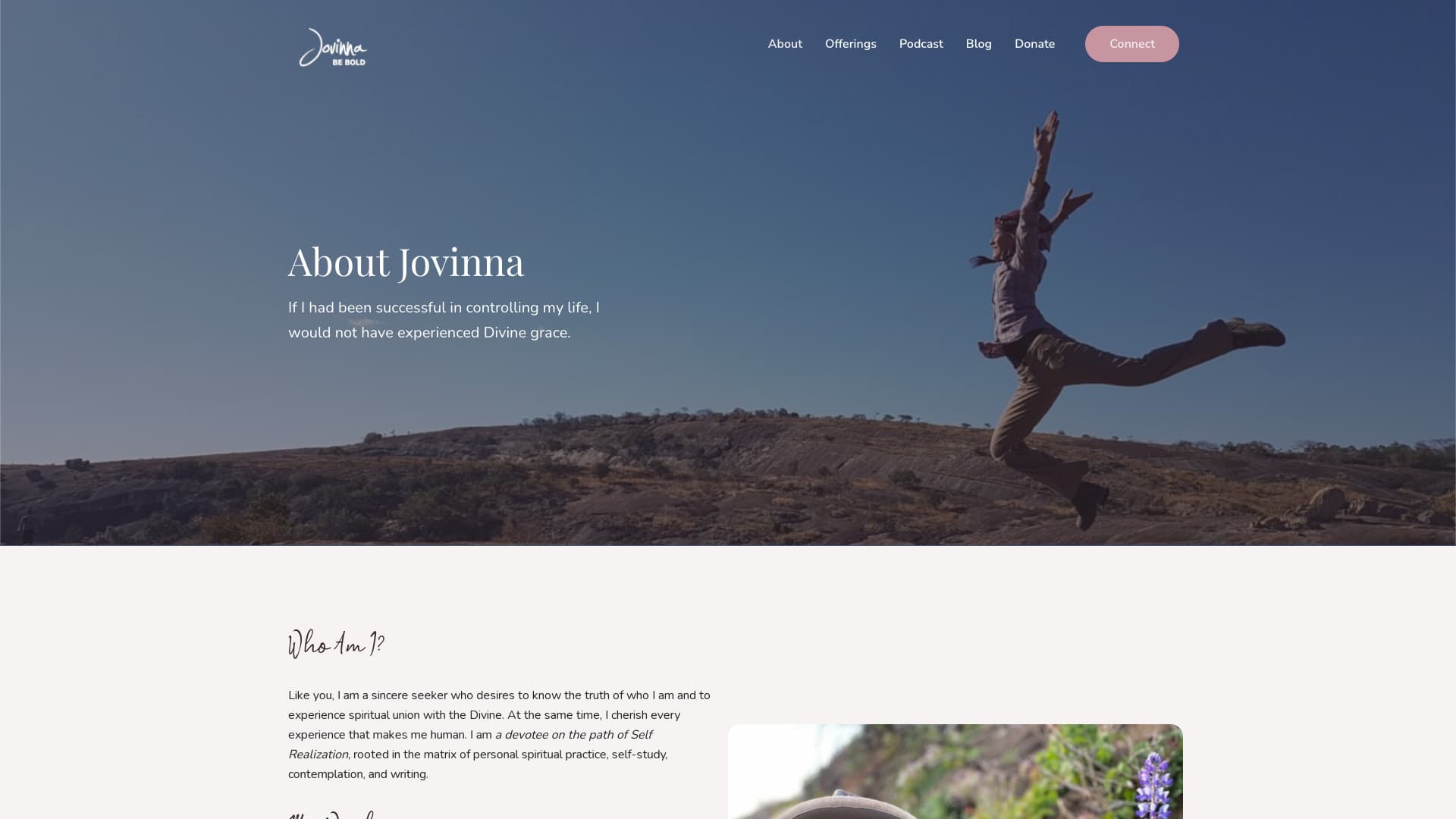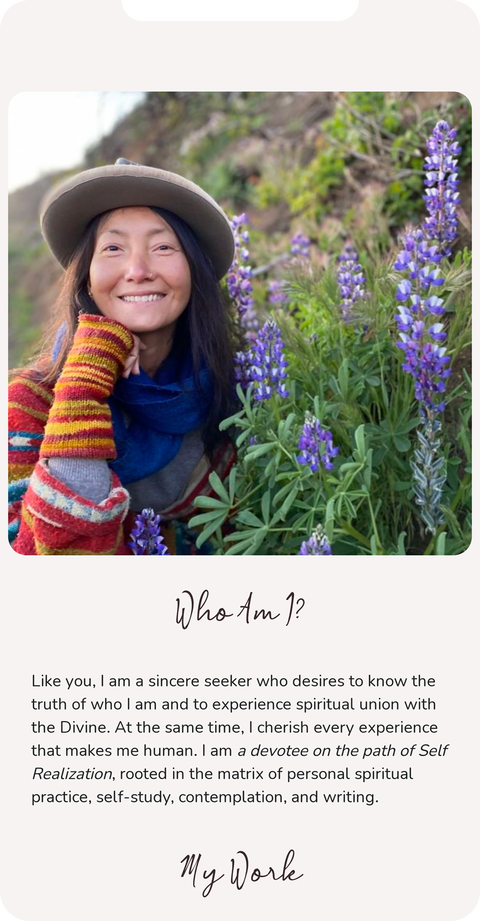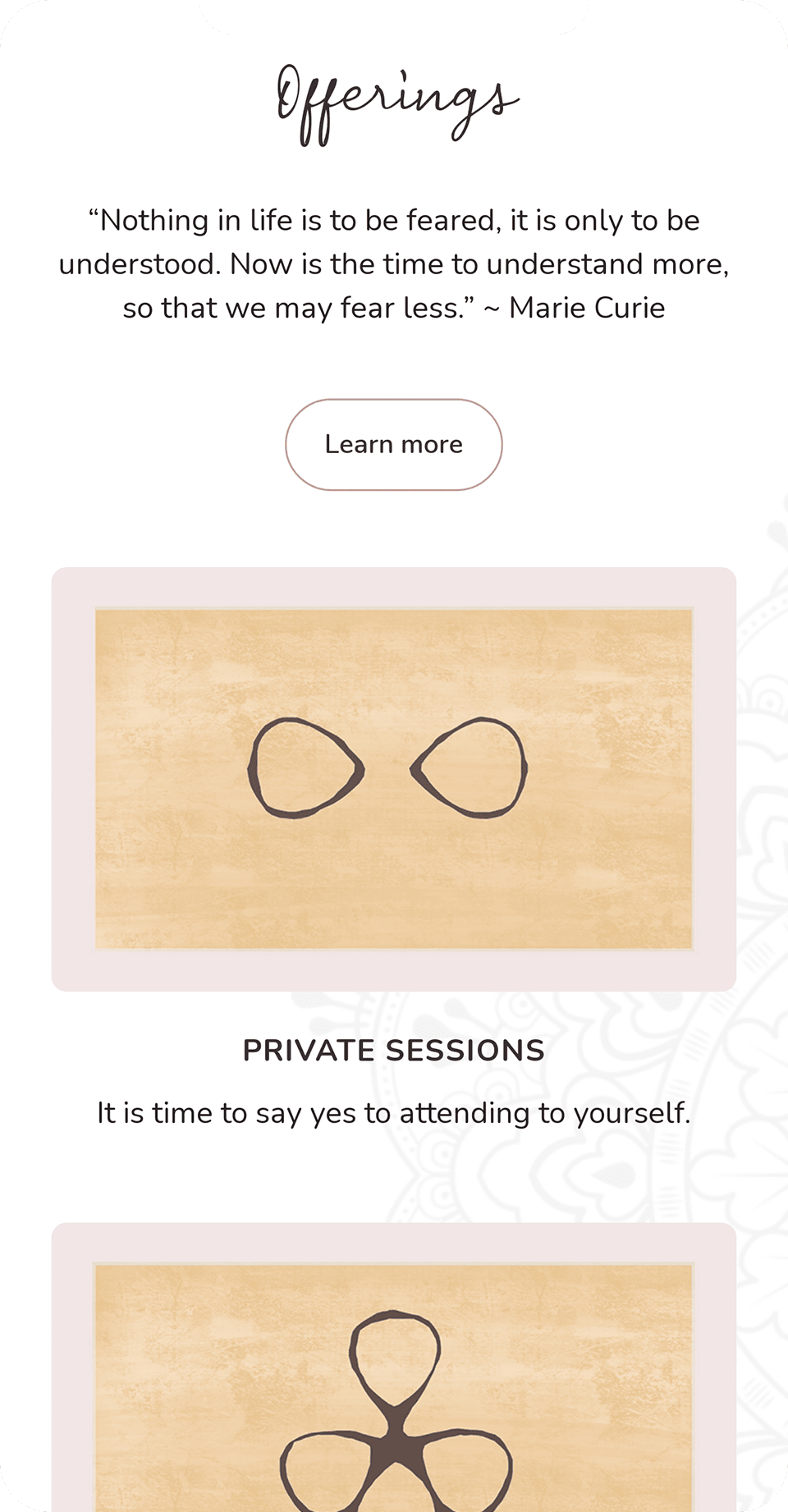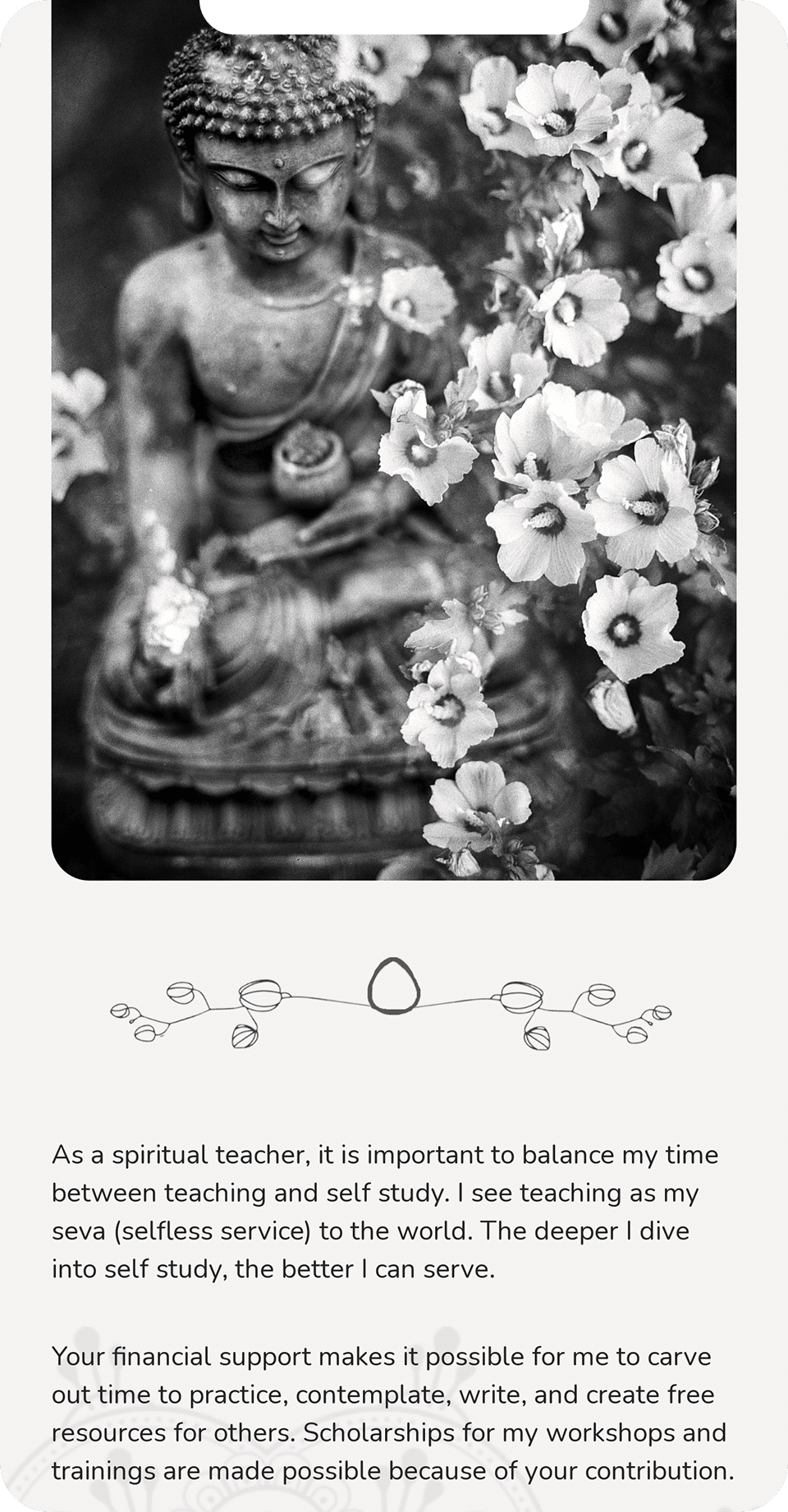 ChillyBin built a clean, smooth and utilises a custom, responsive, retina-ready, HTML5 WordPress child theme powered by Beaver Builder. It is supported by a seamless user flow that will effectively present important information to users while on the site.
We worked extensively on Jovinna's branding, positioning and content. There was a lot of work on images, branding and training on how to get the best out of the website. We also integrated a new contact form, workshop sign up form, and thank you pages to the website, as well as Teachable/Thinkific via Zapier for the sale and distribution of course and workshop material.
With the help of ChillyBin, the client's ideas were crafted into a soft yet vibrant website that best represents their brand. ChillyBin built a profitable platform that is flexible enough to change as Jovinna's business grows!