How to get your business socially sorted
Almost 2 billion users can't be wrong! Your Facebook business account is a low-cost way to market your business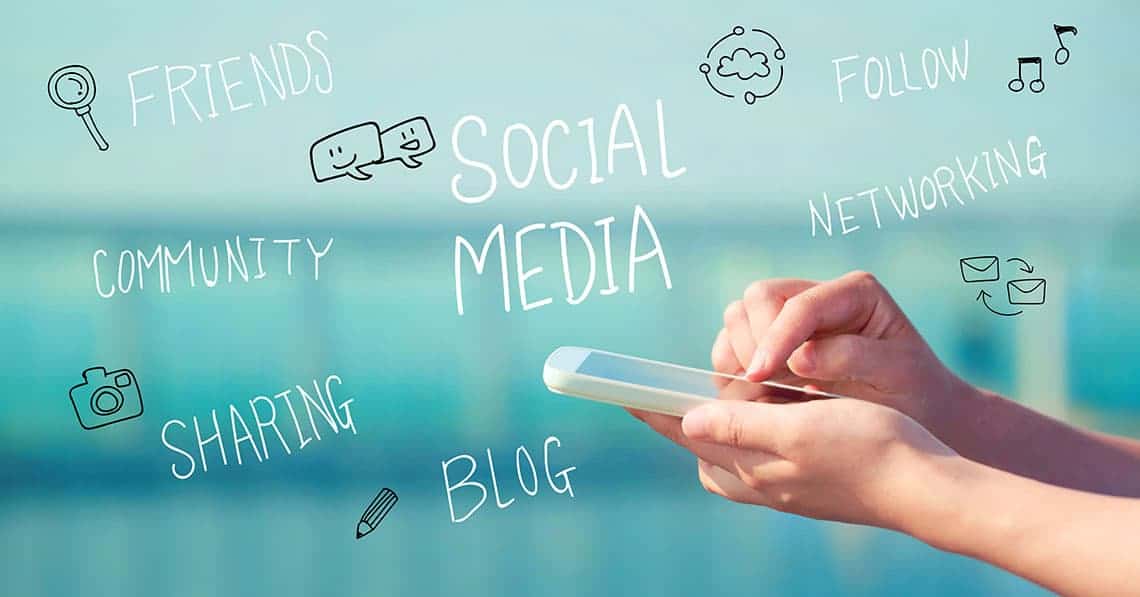 The unique benefits of each social media platform for your business
These days businesses around the world are using the power of social media to market their products and services across a wide range of social platforms.
Through digital communications strategies, savvy businesses are bypassing traditional marketing methods to focus on the instantly gratifying social world.
Being a social media pro is part and parcel of being a digital business in today's tech-driven world, and it's important to know your Facebook, from your LinkedIn and your SnapChat and how each of these platforms works to target your ideal audience.
If you're not up to speed with all the various social media platforms, it can be a stretch to understand the benefits of each social network.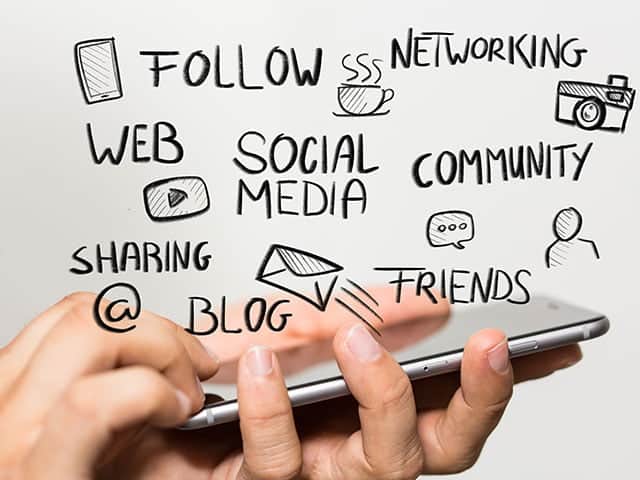 Here's a quick overview on the unique benefits for business for each of the four top social media platforms so you and your business can ensure you are getting the most out of your digital marketing campaigns and driving your business.
With almost 2 billion users worldwide, a Facebook business account is a low-cost way to market your business making it an ideal platform for small to medium-sized businesses on a budget.
Larger businesses can also trial marketing campaigns on Facebook and promote upcoming products and services.
Your page offers a simple way to share information about your business and make information public to your target audience.
Facebook pages allow businesses to share images, videos and posts to your followers and even 'tag' people to get their attention.
Being a 24/7 platform, Facebook pages are a great way to provide customer support and offer after sales support as required.
Targeted ads are particularly powerful via Facebook. By targeting specifically via interest, location, age and many other factors you can create an audience that is tailored to your company
328 million users at last count, Twitter is a quick and easy way of sharing what's happening with your followers.
With the ability to share the latest news, as it's unfolding, businesses with Twitter accounts can engage with their audiences effortlessly via 280 characters.
If your business offers deals or discounts or you simply want to keep your followers in the loop as information comes available Twitter is a fantastic marketing tool for socially progressive businesses.
Media outlets, celebrities, influencers, politicians, and big business use Twitter to tweet the latest information to users.
Twitter drives traffic to websites via clicks on the Twitter profile.
Networking is easy on Twitter – by simply reaching out to others in the Twitter space you can start a conversation and engage with high profile influencers who can share and contribute to your key messages.
Twitter allows for a wide range of content to be shared from blogs, eBooks, lead magnets, videos and more.
A must-have social media tool for businesses looking to connect with companies globally, LinkedIn works to create an online presence for businesses and forward-thinking professionals.
Created to connect business contacts, LinkedIn is an online networking tool designed to connect potential clients and business contacts.
LinkedIn fosters and enhances brands providing individuals increased exposure for their business via searches and linking via their networks.
Company pages on LinkedIn work to showcase products and services and build trust from customers and potential clients. There is also a recommendation feature that works to general more sales and lead opportunities.
LinkedIn allows businesses to show off their accomplishments including awards, testimonials and accolades and any key elements that set them apart from competitors.
The platform has evolved to be one of the key online networking tools for professionals, creating quality business leads and linkages.
A picture tells a thousand words, and Pinterest is the social network that is perfectly suited to businesses that have a product or service that can be pictured and 'pinned'.
Images build brand awareness and set a scene and Pinterest creates company 'pin boards' that promote a businesses personality.
With images linked to the company website, Pinterest is a fantastic tool for driving traffic and potential customers to explore your product or service further on your website.
Research has shown that Pinterest is 80% more viral and three times more effective at generating new leads than Twitter
Pinterest converts browsers into buyers by reducing the steps from discovery to conversion.
Linking from Pinterest pages creates links, which can be easily found in Internet image searches, increasing SEO.
Pinterest integrates with a wide range of social media pages including Facebook, Twitter and your company website.
Social media pages are an important part of marketing in today's business world and should not be neglected in a communications strategy. Effective use of social media platforms is both a valuable asset for a business and an affordable way to drive reach and customer engagement.
For more information about using social media for your business & the benefits of each platform speak with the digital marketing experts from Chillybin.