A cutting-edge website design for Singapore's leading events manager
Groundswell Events run some of the most popular and best-known events in Singapore, such as Sunset Cinema, Green Run, and Films at the Fort. While they were leading the pack in terms of running events, their website was lagging behind, with customers demanding online payment options.
Groundswell Events creates, owns and organises large entertainment and sporting events in Singapore.
Highlights include Singapore's Prime Minister featuring the 'Green Corridor Run' in a televised National Day address and 'Sunset Cinema' being ranked as the "most beautiful outdoor cinema in Asia".
Chillybin started working together on these projects with Groundswell Events back in 2014 with Green Corridor Run, and then built their online presence for the first Films at the Fort event, developing a cutting edge ticketing system that reduced waste and gave movie-goers a better user experience from booking through to entering the venue.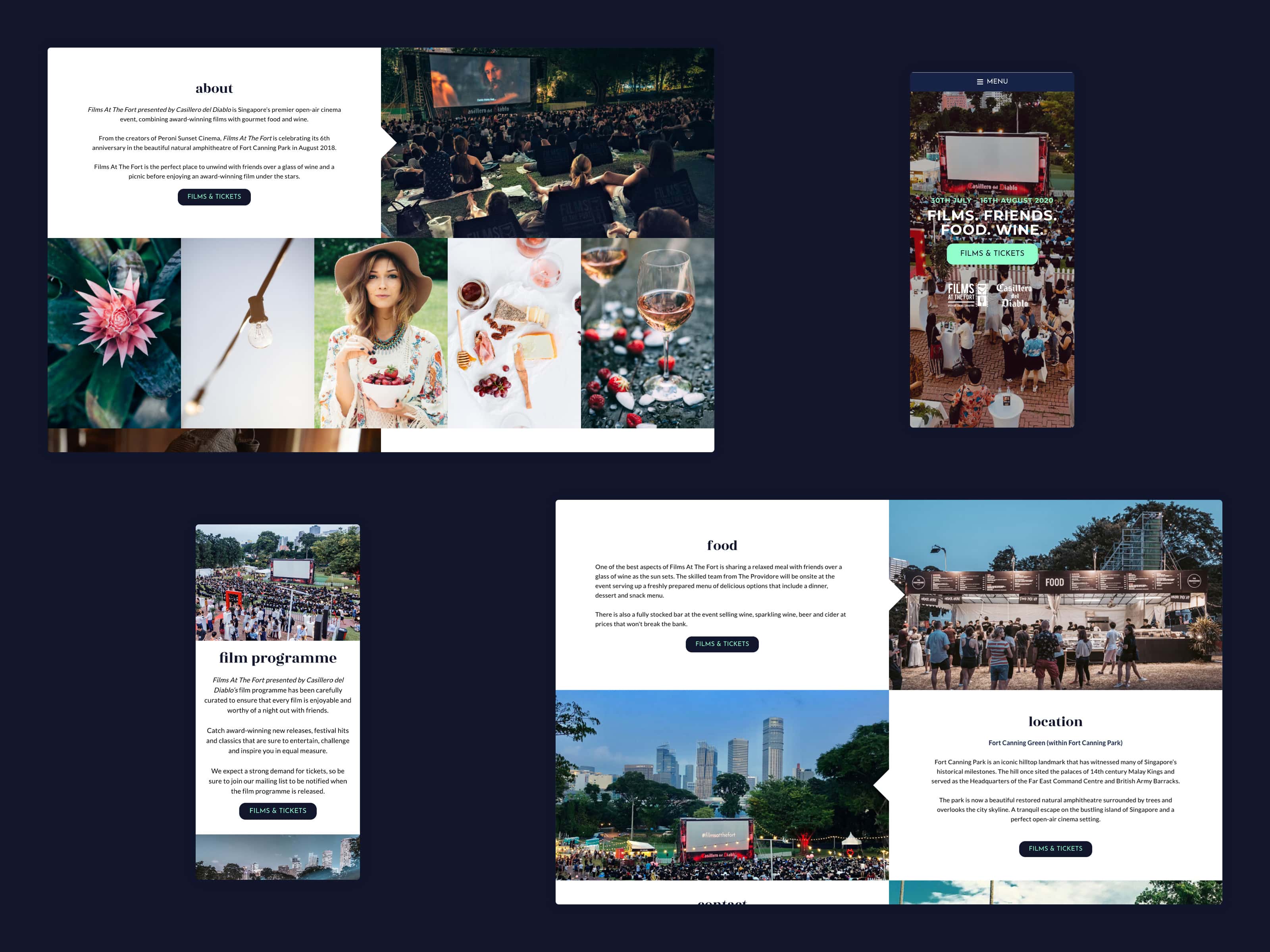 In order to get ready for their highly popular annual event, the Green Corridor Run, Groundswell Events approached us to rebrand and revamp their current website for the 2021 virtual run.
This meant not only redoing the design to have a more modern look, but also making it responsive for mobile. In addition, they wanted a way to do content tweaks on their own and easily edit or change the content on the website to provide participants with up to date news and information.
The website for Green Corridor Run was developed by Chillybin a number of years ago and tweaked each year for small changes and updates. Back then the website needed support for older versions of Internet Explorer and wasn't built using a responsive framework, so things weren't optimised for mobile viewing. To remedy this, we upgraded the website to use a responsive custom child theme on top of the Genesis Framework, making it mobile-friendly.
Using the imagery, headlines, and video provided by the client, we also designed a beautiful and clean website design, that our child theme is based on.
Lastly, in order to allow the client to manage and update the content themselves, we integrated the highly popular Beaver Builder plugin into the website, giving them the power to edit, create, and tweak content and layouts of the website on their own with ease.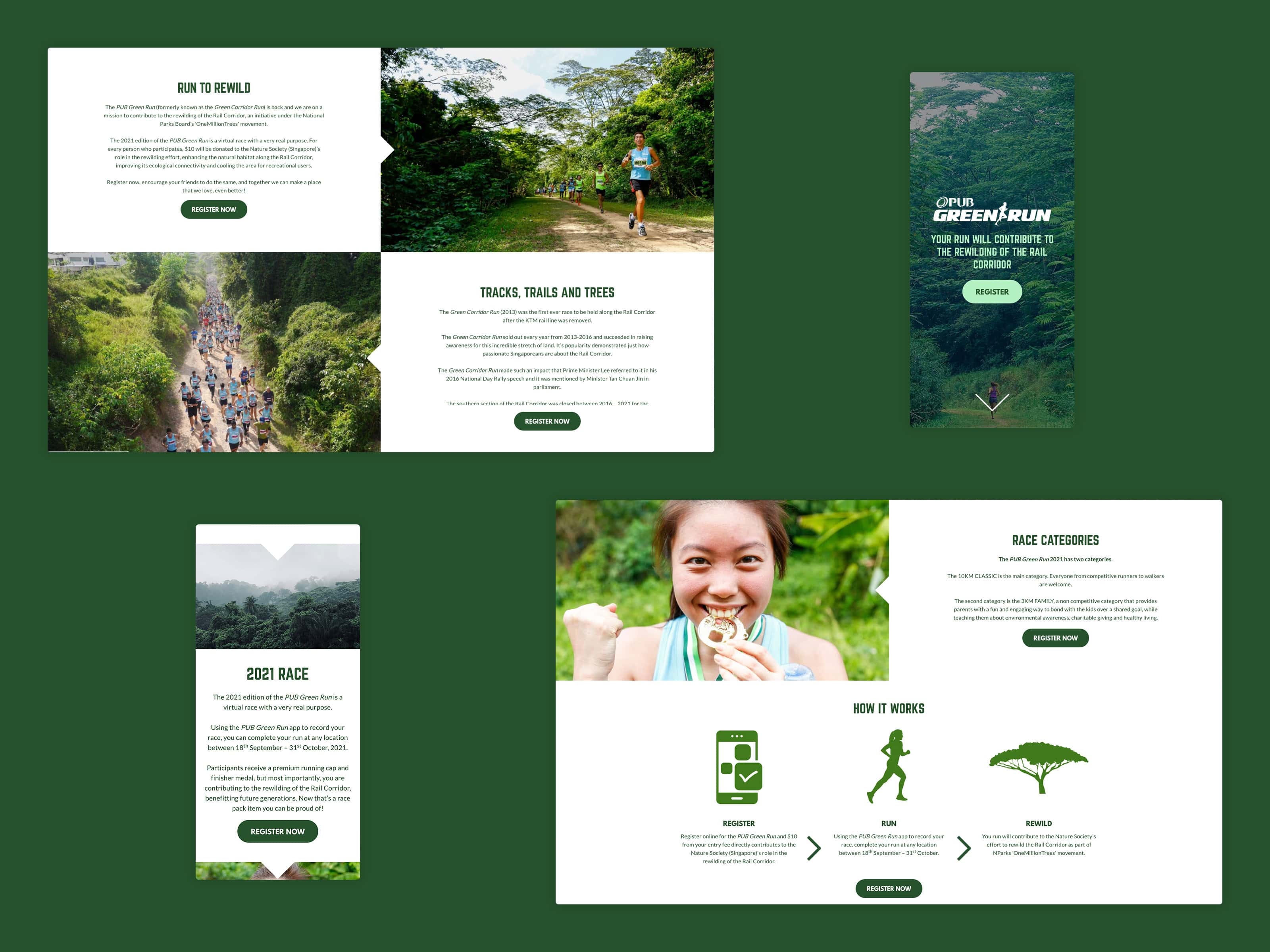 The team at Groundswell Events are always at the forefront of providing Singaporeans with outstanding live event experiences, and they haven't stopped with just the Green Corridor Run or Films at the Fort.
The team also launched Sunset Cinema, which is Singapore's coolest open-air cinema event, where you can watch the movie and listen with headphones on for a full interrupted and immersive experience.
While much of the infrastructure for this website remained the same as the robust solution we built for Films at the Fort, an all-new intuitive design was created to suit the cool vibe of both the films and the people who attend them.
We're very excited to support the Hendrick's Sunset Cinema in 2022 which has returned after being postponed for two years due to COVID19. We're hopeful that Films at the Fort and Green Corridor will also return soon.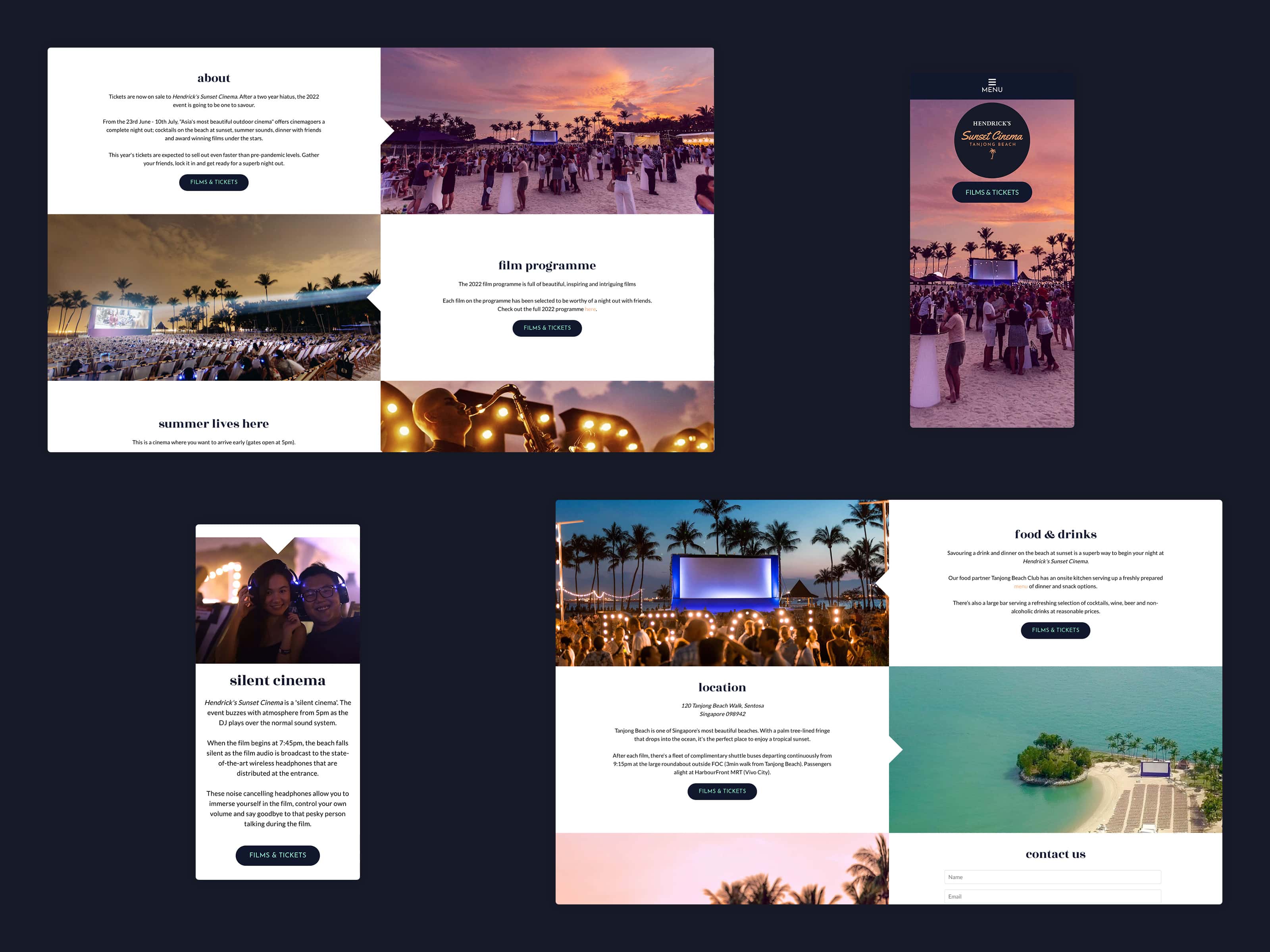 Due to COVID-19, all Groundswell Events plans were put on hold for 2020 and 2021, and while we were able to support a virtual run for the Green Corridor Run in 2021, we're hoping that with easing restrictions Singaporeans can return to these much-loved events in the near future.
Because of the disruption caused by COVID-19, Groundswell Events launched a virtual cycling event in Sydney Australia and Singapore, the Beast Cycling Series which is an immersive new experience, cyclists ride a specific 100km route on real roads in Singapore and Sydney while listening to location-based audio directions and commentary from the legendary Phil Liggett.
We're very excited to support the Hendrick's Sunset Cinema in 2022, and we're hopeful that Films at the Fort and Green Corridor will also return soon.
For companies running events in Singapore, it is essential that their websites are intuitive, and give attendees a positive user experience, as the website really is their first taste of what to expect at the event.
From on-trend design to automation of ticket delivery, the team at ChillyBin put in an Oscar-winning performance.