Towards Tobacco Free Singapore
Empower the movement towards a Tobacco-Free Singapore with Chillybin's expertly crafted website. Our mission was to build a website and ignite a drive for change. We took the initiative of Towards Tobacco-Free Singapore and transformed it into a digital powerhouse that beckons the support of all who visit.
At the core of this dynamic platform lies education and mobilization. We meticulously designed the website using the user-friendly WordPress Content Management System, seamlessly integrated with the potent Genesis Framework by StudioPress. This duo grants effortless control over every facet of the website's functionality.
Simplicity became our guiding principle in design, directing focus onto the heart of the matter: the content. Our minimalistic approach acts as a conduit, channelling the message with clarity and impact. We equipped the platform with tools for instant content sharing across diverse social networks to amplify the campaign's reach.
Navigate through the website, and you'll find a treasure trove of knowledge in our extensive FAQ section. For those with an appetite for deeper insights, we proudly showcase the comprehensive journal article, ready for exploration and download at leisure.
However, the "Take Action" segment is the true force of action. This powerhouse tool empowers visitors to send pre-composed emails directly to Members of Parliament, seamlessly rallying support for the proposal. Beyond this, the functionality extends to the ability to inform and inspire one's network of peers.
Join us in safeguarding the well-being of Singapore's youth for generations to come. Your support is pivotal in preventing tobacco's grip on those born after the year 2000. Be a part of this historic movement, and together, let's ensure a tobacco-free future.
Protect young Singaporeans from tobacco forever: support the proposal to prevent the supply of tobacco to Singaporeans born from the year 2000.
Role:  Catalyst for Change – Consultancy, Web Design & Development (Expertise in WordPress, Photoshop, PHP, XHTML & CSS, & jQuery)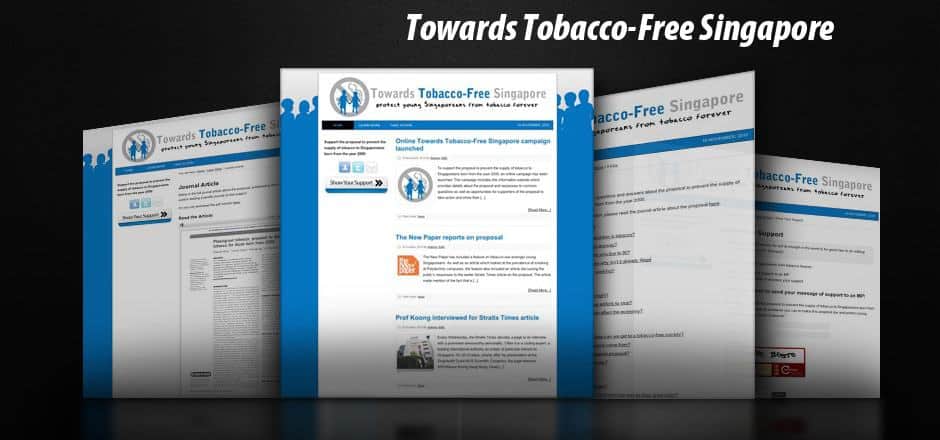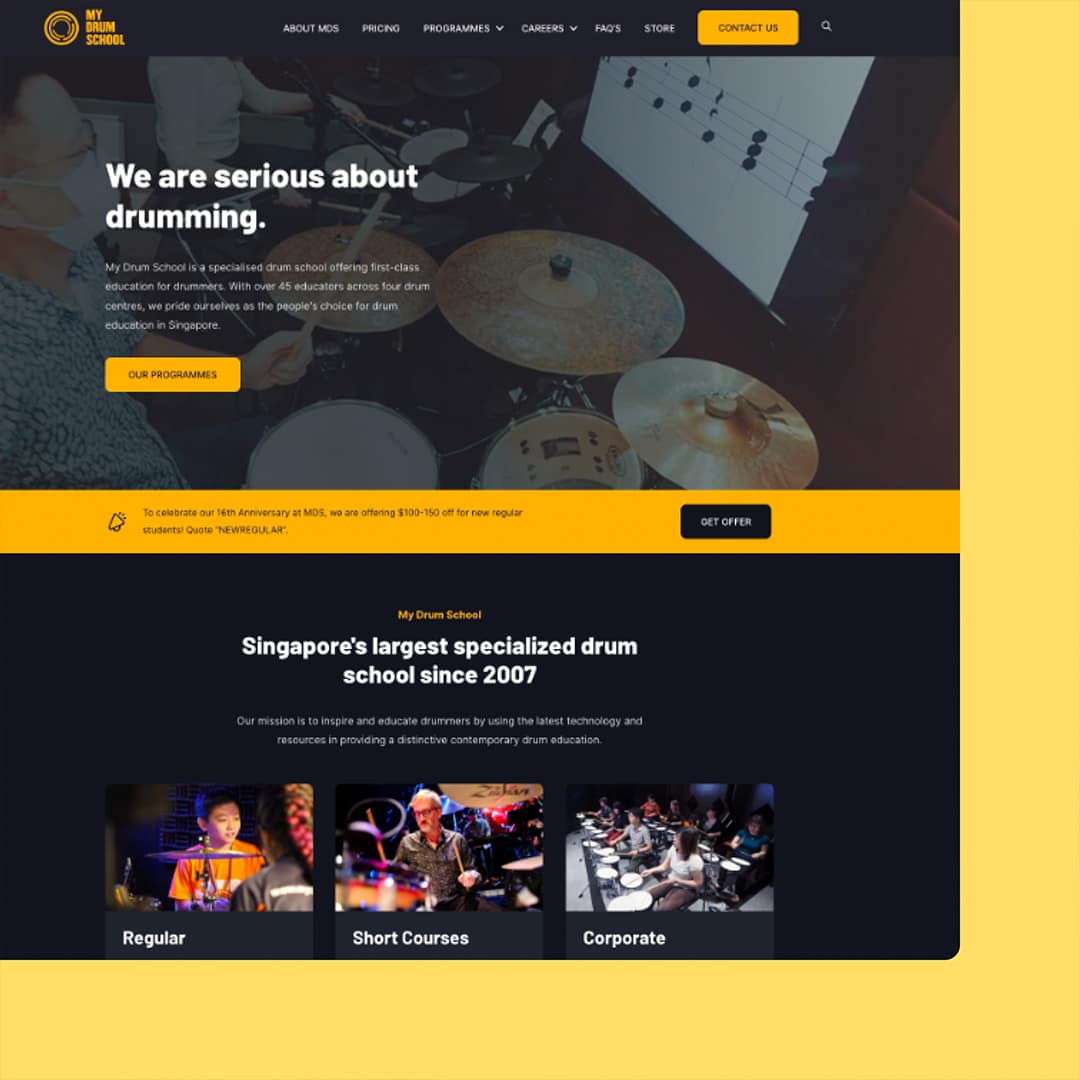 My Drum School
We conceptualised and created a tailored website for My Drum School that resonates their brand identity while offerring an exceptional user experience. Our solution focused on key aspects like design, navigation, form management and search functionality to showcase their industry leadership.