Gutenberg and WordPress 5.0
WordPress 5.0 will include the biggest change to WordPress in years. The new editor, known as Gutenberg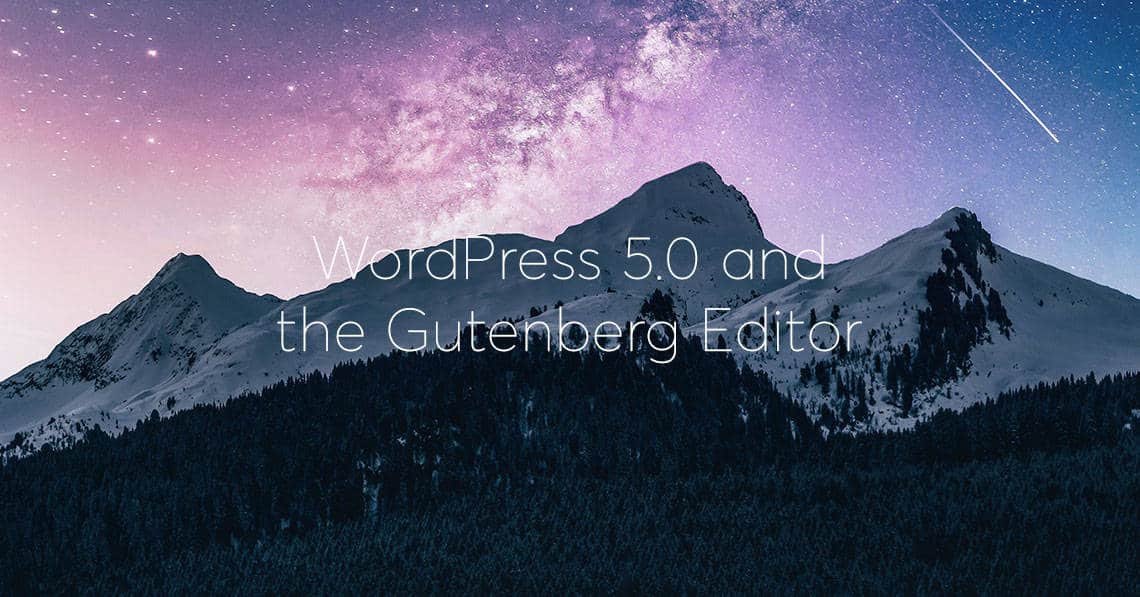 The Future of WordPress is Here ????
Tomorrow (December 6th in the USA) is a major day for WordPress users everywhere — version 5.0 will be released, and with it, the highly anticipated Gutenberg block editor. Here's what you need to know first…
What is Gutenberg used for?
WordPress 5.0 will include the biggest change to WordPress in years. The new editor, known as Gutenberg, overhauls the content editing experience. Gutenberg organises content into a series of blocks that allow content editors to more easily see the separation between their paragraphs and more complex content like image galleries, tables, and embedded videos.
Without being an expert developer, you can build your own custom posts and pages.
A single block is nice—reliable, clear, distinct. Discover the flexibility to use media and content, side by side, driven by your vision. Gutenberg is more than an editor. It's also the foundation that'll revolutionise customisation and site-building in WordPress.
If you're familiar with editing content in MailChimp, then the new editor will work very similar to that.
Is your site ready?
The release of 5.0 will change the default editing experience. You may have to manually adjust your content to take full advantage of all Gutenberg has to offer, your existing posts and pages will not be changed, but any new content will be created using the new editor.
Updates to major versions of WordPress (depending on your hosting company) should not be automatic, so if there is no extreme urgency to update, everything should function as it currently does and you can keep using your website as you currently do.
But I'm not ready!
WordPress 5.0 and the arrival of Gutenberg is an exciting change for all of us. And sometimes change can feel intimidating. If you're not quite ready to make the switch, you install the classic editor running until you (and your site) are ready to embrace the new block editor and you can continue to manage the ongoing updates and maintenance as you currently do.
I don't have time for this!
It's true, the timing of the release isn't great, and there has been a lot of pushback from the community about the release date, but they're pushing ahead anyway.
For our website care plan clients, we've prepared your website for the Gutenberg release by pre-installing the classic editor, so your site should still function as it currently does once WordPress 5.0 and will be planning a rollout of WordPress 5.0.1 after the holiday season once a lot of the bugs have been squashed.

We're Here to Help
Version 5.0 and the introduction of the Gutenberg block editor is a huge leap forward for WordPress, and we recognise some of our clients may need additional assistance during this transition. Don't hesitate to reach out, but please understand our response times may be longer than usual as we try to help everyone navigate the changes gracefully.
---
I would love to support you in building, marketing, and maintaining a consistent, powerful brand that matches your brilliance and level of skill and professionalism. If there is ever anything we can do to support you, please don't hesitate to give us a call at +65 3159 1596 or email us at hello@chillybin.com.sg
---
P.S. this post was written using the new Gutenberg editor