The Society of Publishers in Asia
SOPA (The Society of Publishers in Asia) came to Chillybin needing a solution for their organisation's membership website – stat!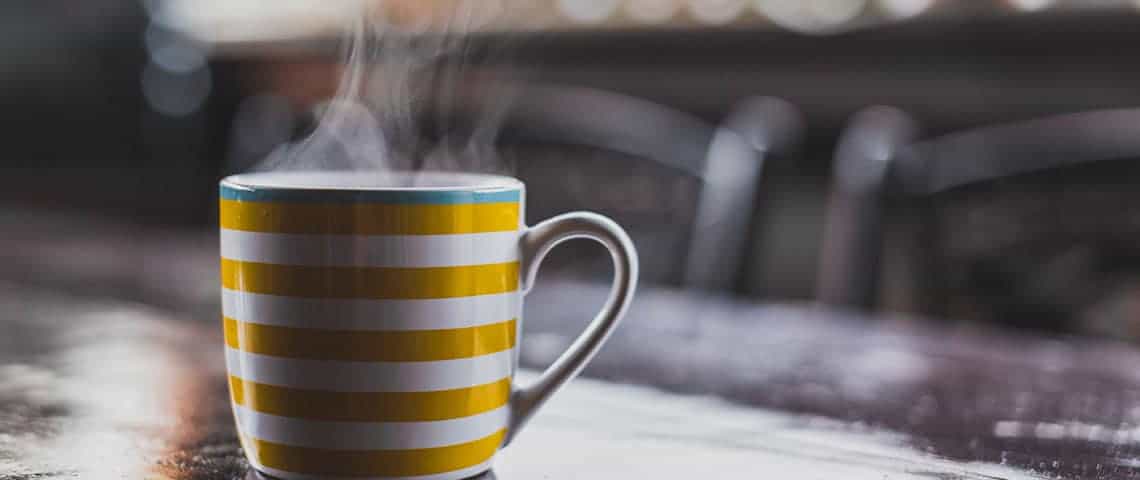 The Situation
SOPA (The Society of Publishers in Asia) came to Chillybin needing a solution for their organisation's membership website – stat!
The organisation's vision was to provide their users with a visually pleasing website, one that would also provide visitors with more than enough information to drive them from information seekers to committed members.
The website wasn't driving enquiries and socially the site was lacking digital presence, so Chillybin was called in to enhance SOPA's website and breathe new life into their online presence and boost awareness of the organisation's annual awards.
The Focus
The brief to Chillybin was clear, SOPA's board wanted to successfully provide information & registration options for events and industry news plus the website needed to drive membership, as well as provide information about SOPA's awards.
On top of all of the elements above, SOPA was looking for an easy to use content management system that allowed for easy updates without the need for expensive administration.
With this brief in mind, Chillybin swung into action.
The Solution
Rather than trying to re-invent the wheel, Chillybin created an entirely new website and digital solution from the ground up.
Key elements of the solution included:
SEO optimisation– Built with SEO optimisation, mobile & tablet integration and a visually pleasing design – the Chillybin team ensured that SOPA's brand identity, personality and market positioning were carefully woven into the core fabric of the website.
Intelligent UX design– While the design was key, the functionality was vital to meet SOPA's member's needs. With user experience in mind, Chillybin created an easy to use solution for subscribing to the mailing list with contact information provided via a few simple steps – not a maze of annoying links.
Quick and easy to navigate– Chillybin was focused on providing SOPA's target audience exactly what they are looking for, quickly and easily – all the while showcasing the organisation's values and voice.
Easy to use backend– The key to a good back-end is administrator functionality, ease of use and secure access. Chillybin provided regular pings to all the leading search engines including Google, Yahoo, and Bing. Google Analytics reporting, high-speed page loading time and anti-spam features also made the website easier to manage.
Third party integrations– A primary focus in the project was user experience, functionally, third party integrations and mobile experience. With this in mind, a user engagement plan, integration with Mail Chimp and Wild Apricot and a social media engagement plan were all essential elements of the update ensuring the best possible digital outcome for the organisation and its business goals.
Fast-forward to today and SOPA have a website that is firing on all cylinders offering a visually pleasing website that engages with the target audience, gets them to subscribe and inspires individuals to make contact and inquire about the awards.
Events and industry news are now easy to view, information is easily accessible for SOPA and board members, membership and event registrations results are on the increase and awareness of the awards is reaching the target audience of media industry professionals.
To view SOPA's new website visit here.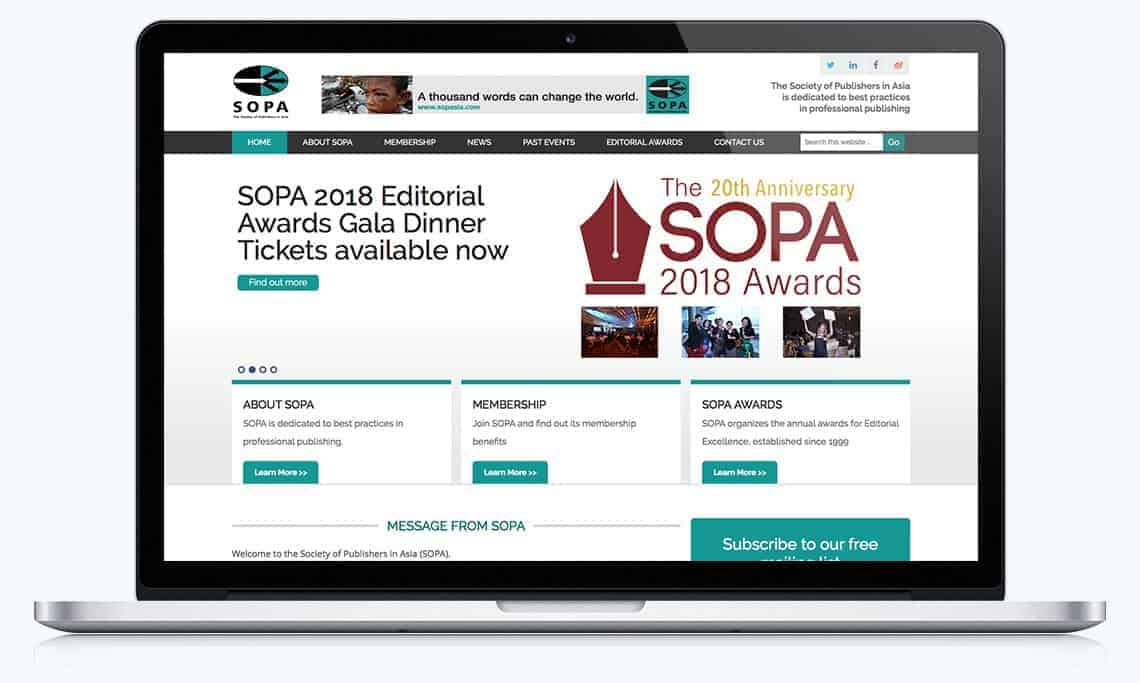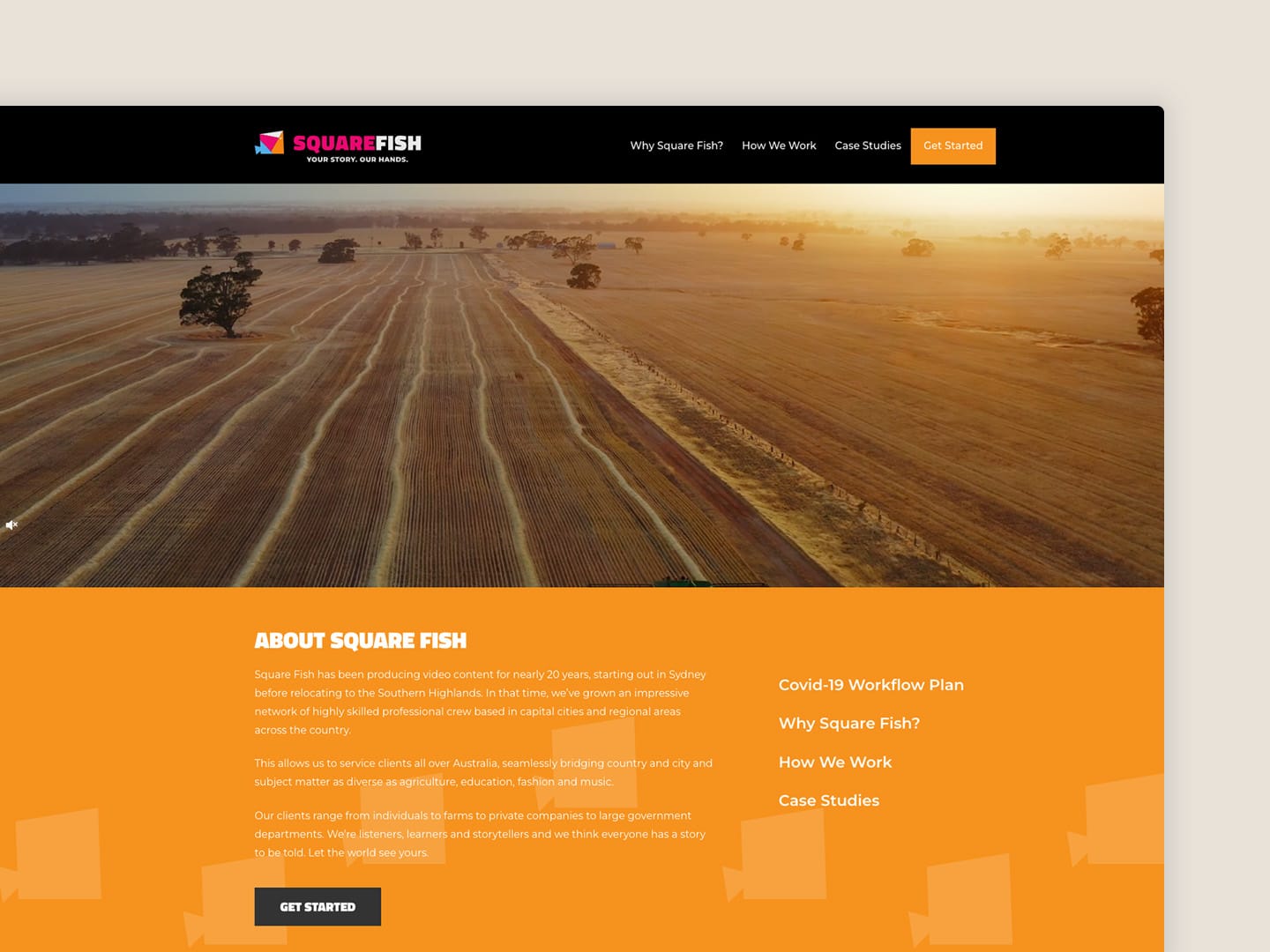 Square Fish
Rebranding and redeveloping a website design for a video content agency.
Square Fish had a website prior to engaging Chillybin, however, the design was outdated, the content didn't follow a purposeful user flow, and it lacked integrations to make booking Square Fish a seamless and integrated process.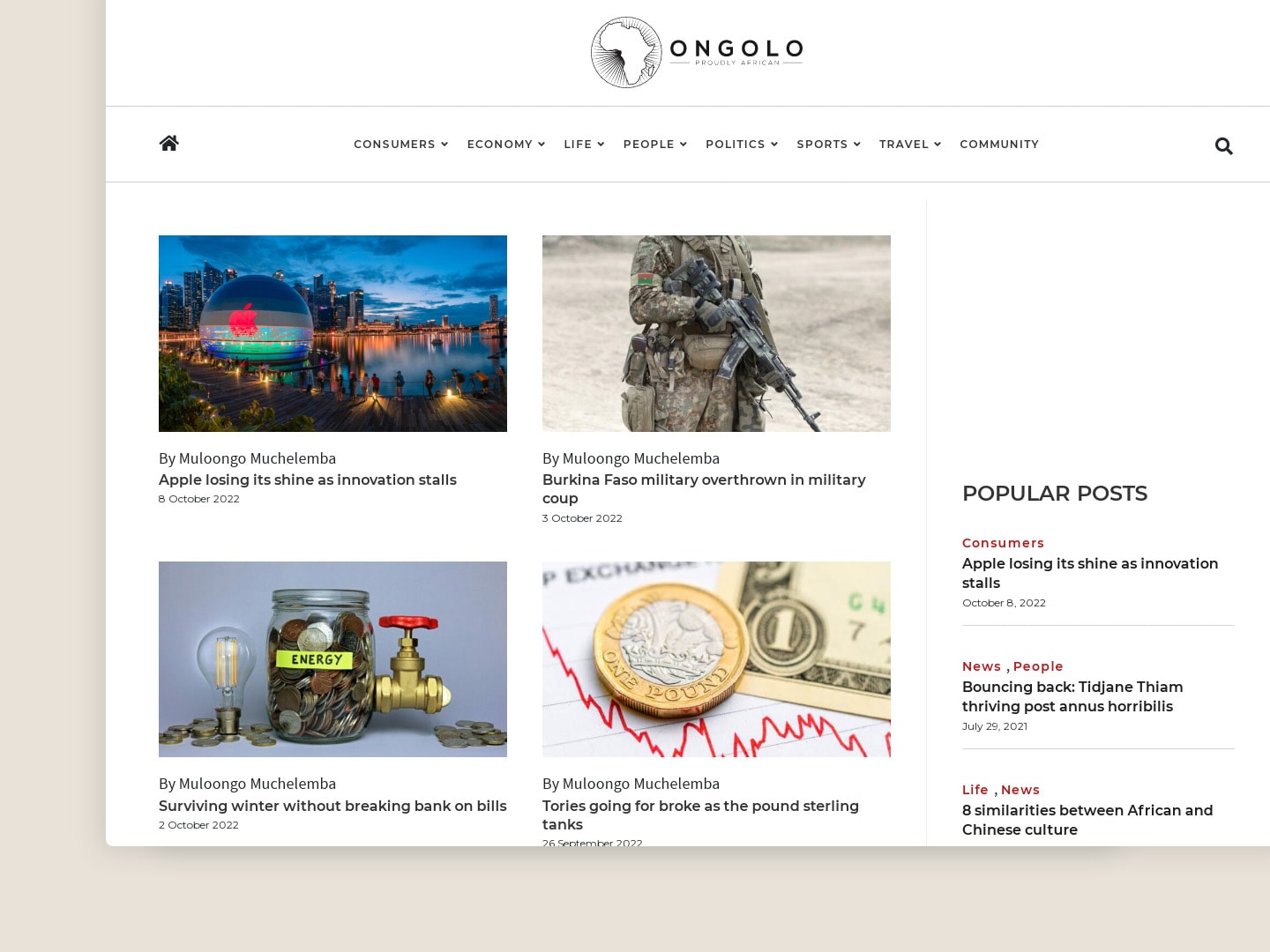 Ongolo
Resurrecting and optimising a website without all the bugs.
Ongolo came to us with a website full of bugs which basically rendered the website impossible to use and maintain. With a lot of content to offer, Ongolo's website needed to present their articles cleanly and support a smooth user experience.