Ninja Van's Successful Transition to a User-Friendly Blog Experience
Ninja Van's blog provides valuable business and e-commerce tips, focusing on marketing, branding, business basics, and insights into successful entrepreneurs. They offer a wealth of information, from navigating social media marketing in the Philippines to understanding intellectual property in business. Their content is rich with guides, strategies, and insights aimed at helping businesses, especially in the e-commerce sector, to grow and navigate various challenges.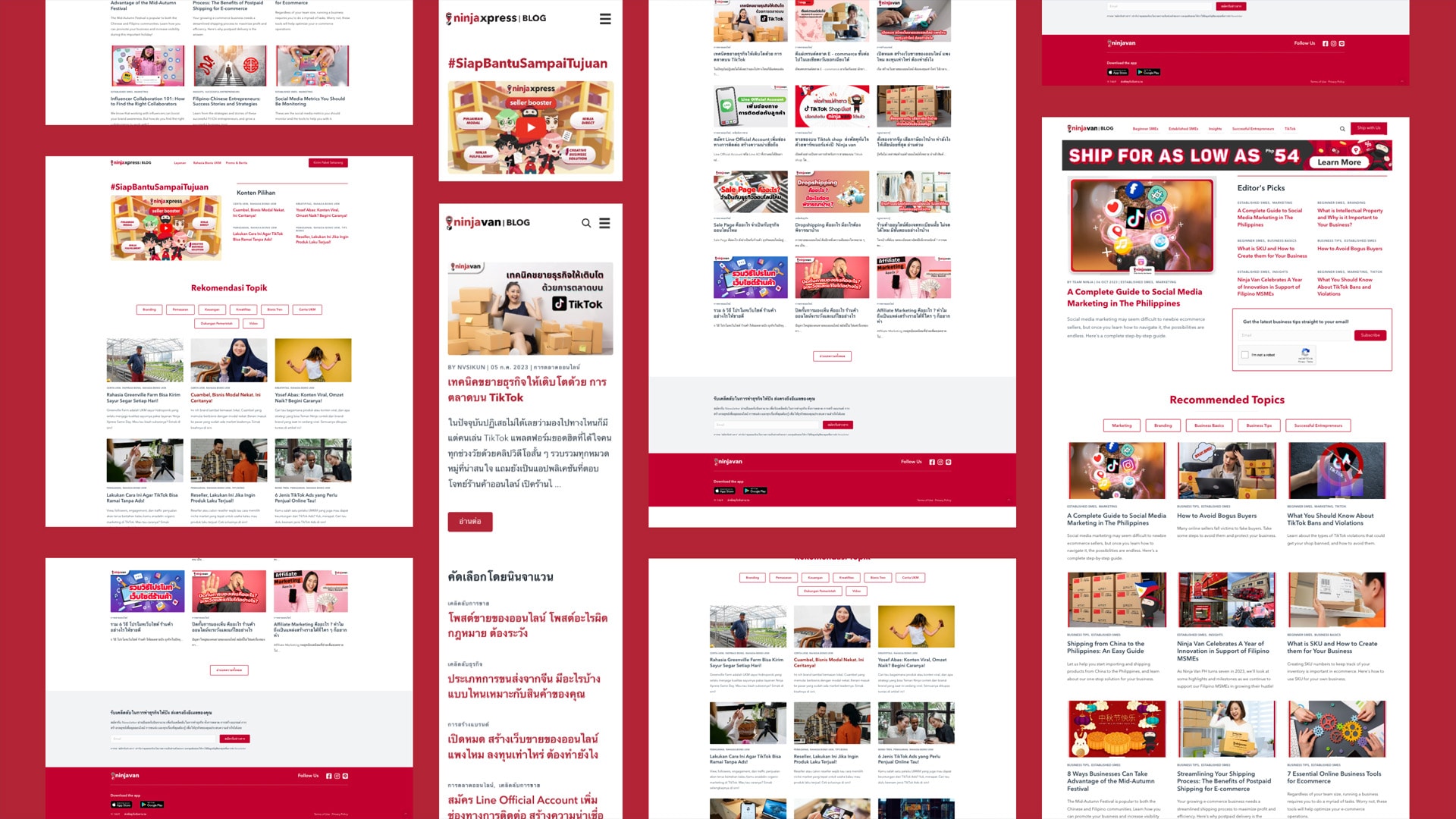 At Chillybin, we immerse ourselves in our client's world, understanding their pain points and crafting digital solutions that solve immediate issues and provide a foundation for future growth. For Ninja Van, it was imperative to transform their blog into a professional, user-friendly, and stable platform that would serve as a valuable resource for their audience while aligning with their brand identity and objectives.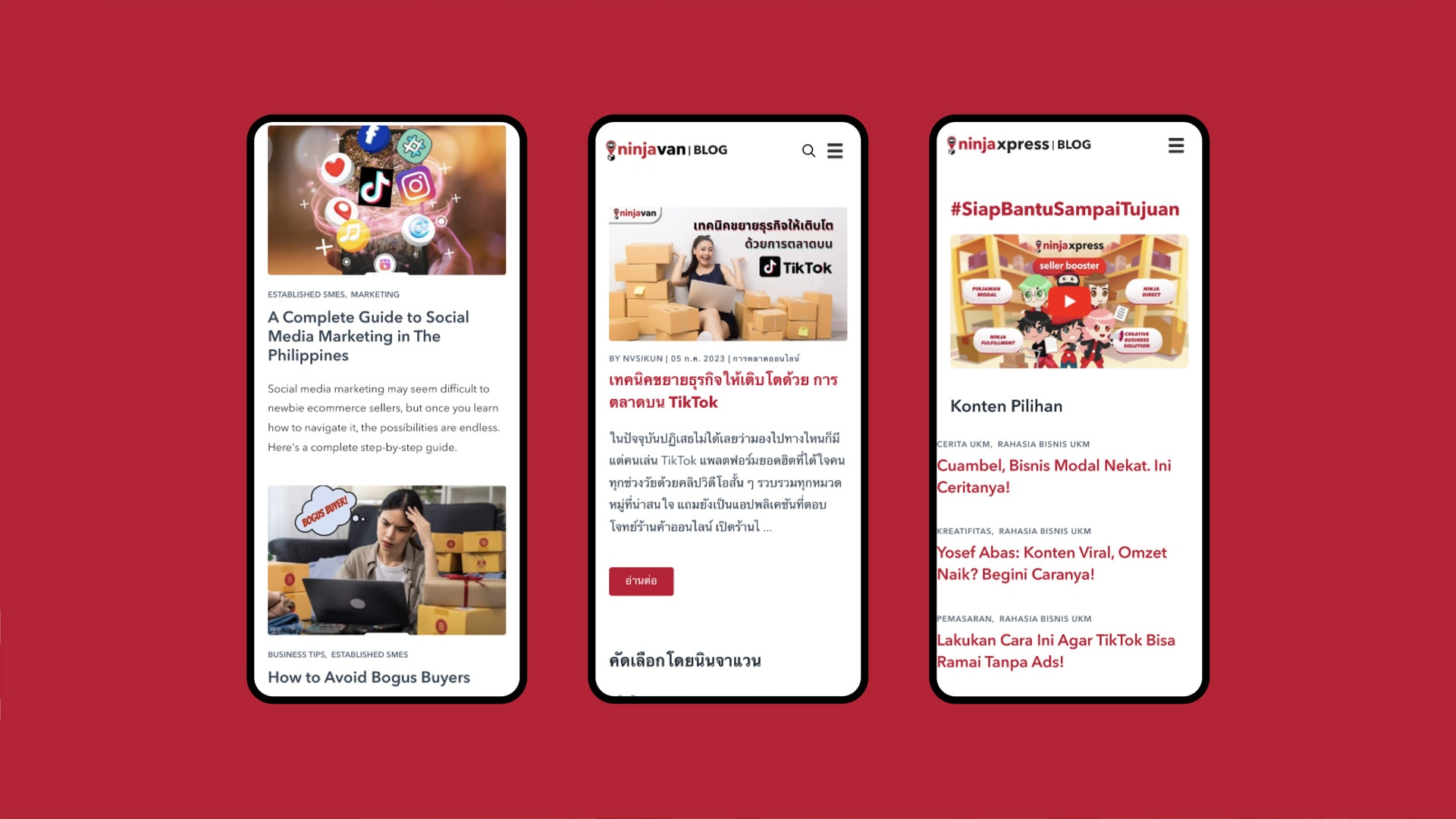 Ninja Van's blog was plagued with several issues:
Speed and Responsiveness: The blog was slow and unresponsive, providing a poor user experience.
Design and User Flow: An outdated, unprofessional design and poor user flow hampered user engagement and content discoverability.
Backend Usability: A challenging backend made content management a tedious task.
Marketing Integration Issues: Problems with marketing and Mailchimp integrations hindered their digital marketing efforts.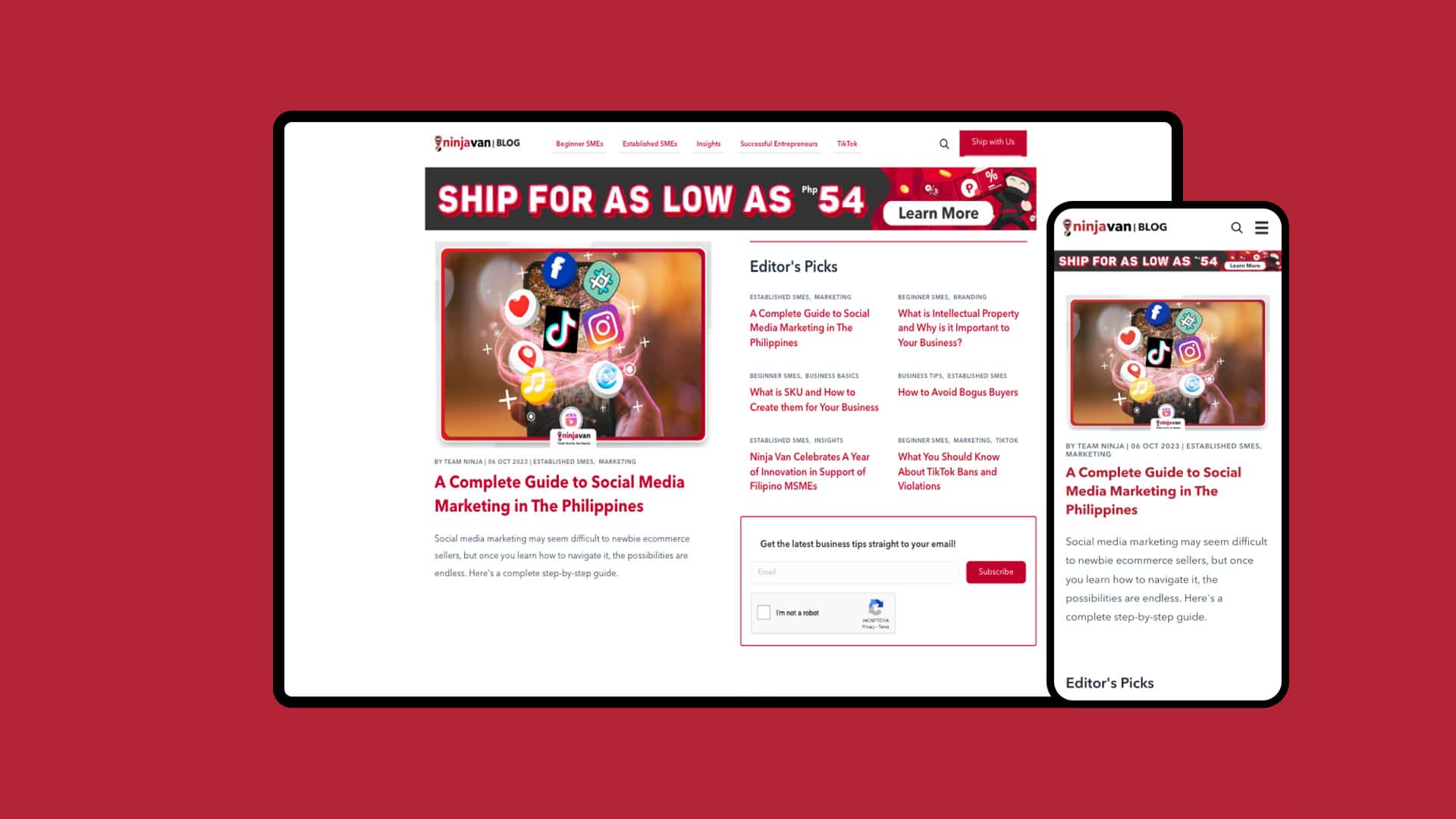 We embarked on a journey to rebuild Ninja Van's blog, focusing on a design that was aesthetically pleasing and user-centric. Eliminating elements like sliders, which slowed down the site, we ensured that crucial content was prominently featured, enhancing visibility and accessibility.
Understanding the importance of content discoverability, we assisted Ninja Van in recategorising their old blogs into new, streamlined categories. This involved enhancing the category archive pages with breadcrumbs and subtopics, allowing users to navigate and find the content they were interested in quickly.
Single Article Page Redesign
The single article page was redesigned to focus on content readability and user engagement. A dynamic table of contents was introduced, which follows the user as they scroll, along with related articles from similar categories at the bottom of the article, encouraging further reading and engagement.
Integration of Search and Management Tools
A site-wide relevant search module was integrated, allowing users to find the content they were looking for easily. Additionally, we integrated Gravity Forms for form management and resolved the previous issues with Mailchimp integrations.
The project succeeded in the Philippines and provided a scalable solution rolled out to Indonesia, Thailand, and Malaysia, further amplifying Ninja Van's digital presence across the region.
Chillybin's collaboration with Ninja Van Singapore revitalised Ninja Van's blog, and transformed challenges into digital triumphs, ensuring a seamless, engaging, and informative experience for users across South East Asia.
Inspired to elevate your platform? Contact Chillybin today to embark on your success story today.