Indie Collaborates Revamp for Influencer Marketing Success
Indie Collaborates is a leading influencer marketing agency specialising in connecting brands with Asia's most sought-after influencers. With a strong community of influencers and profound expertise in the Asian market, they guide clients through each stage of the influencer marketing process. Their services ensure that the client's experience is streamlined, fast, effective, and results-driven.

At Chillybin, we believe in understanding the essence of a brand and then translating that into a winning digital experience. For Indie Collaborates, we recognised their influencer community's importance and unique positioning in the Asian market. Our approach was amplifying this influence through a new visual identity and a digital platform that would serve influencers and brands efficiently.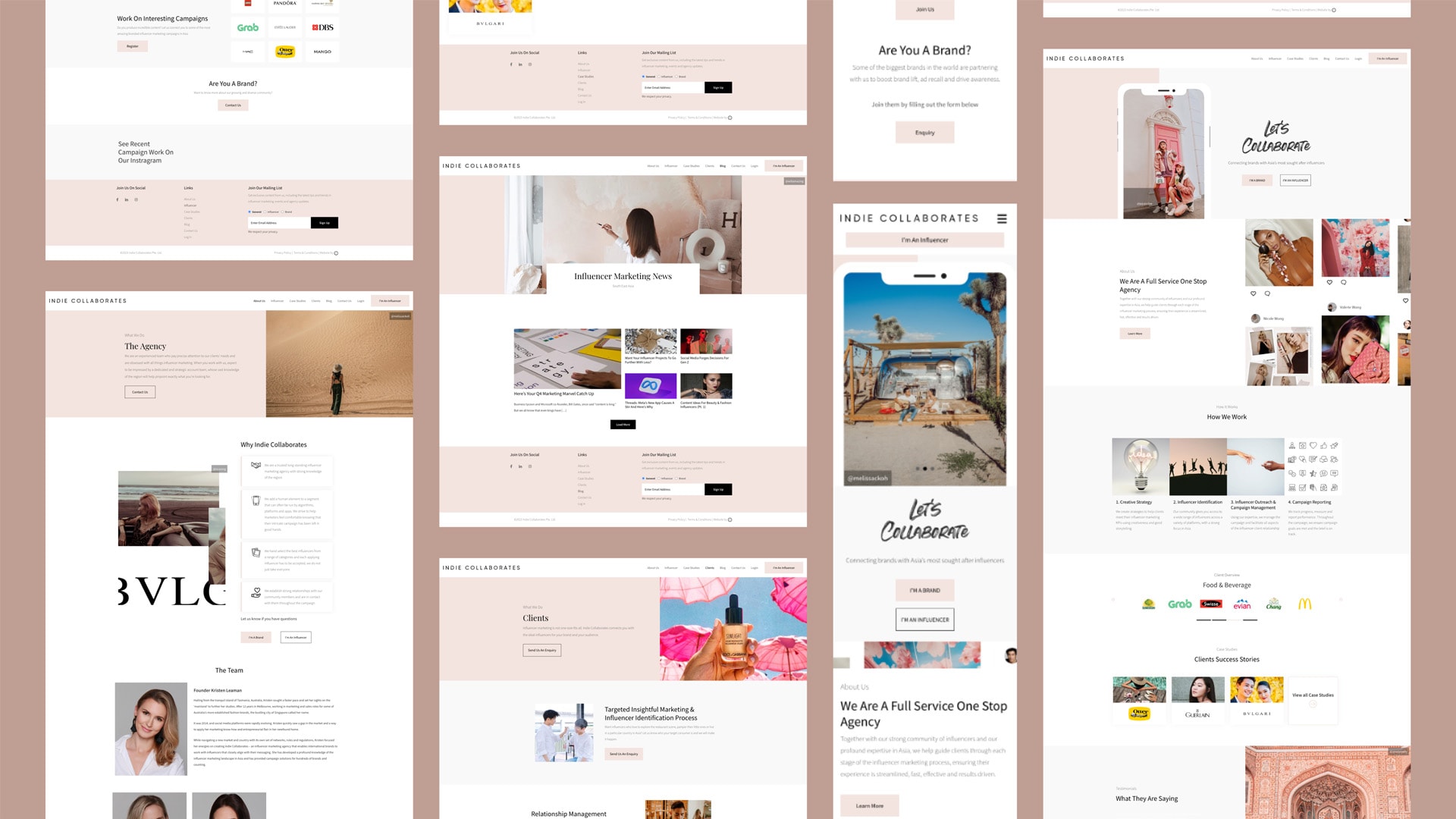 Indie Collaborates was in need of a refreshed brand identity and a more efficient digital platform. Their existing system lacked the capability for influencers to manage their profiles, which meant stats were either outdated or needed to be manually updated after back-and-forth emails with an influencer, making it challenging for Indie Collaborates to match the right influencer with the right brand. Additionally, they required a platform that could showcase the range of influencers that brands could work with and in turn showcase the range of brands that influencers could work with if they collaborate.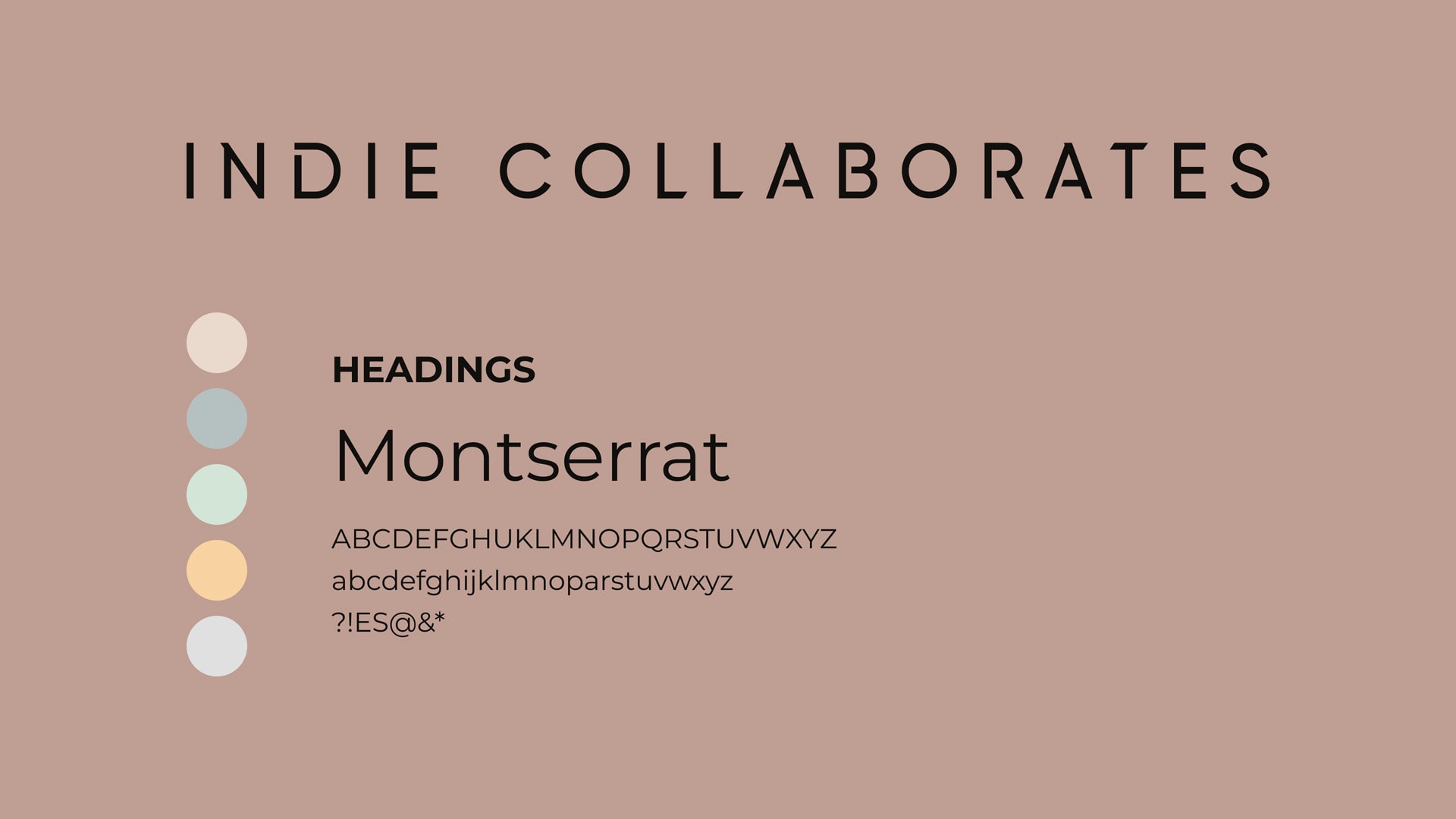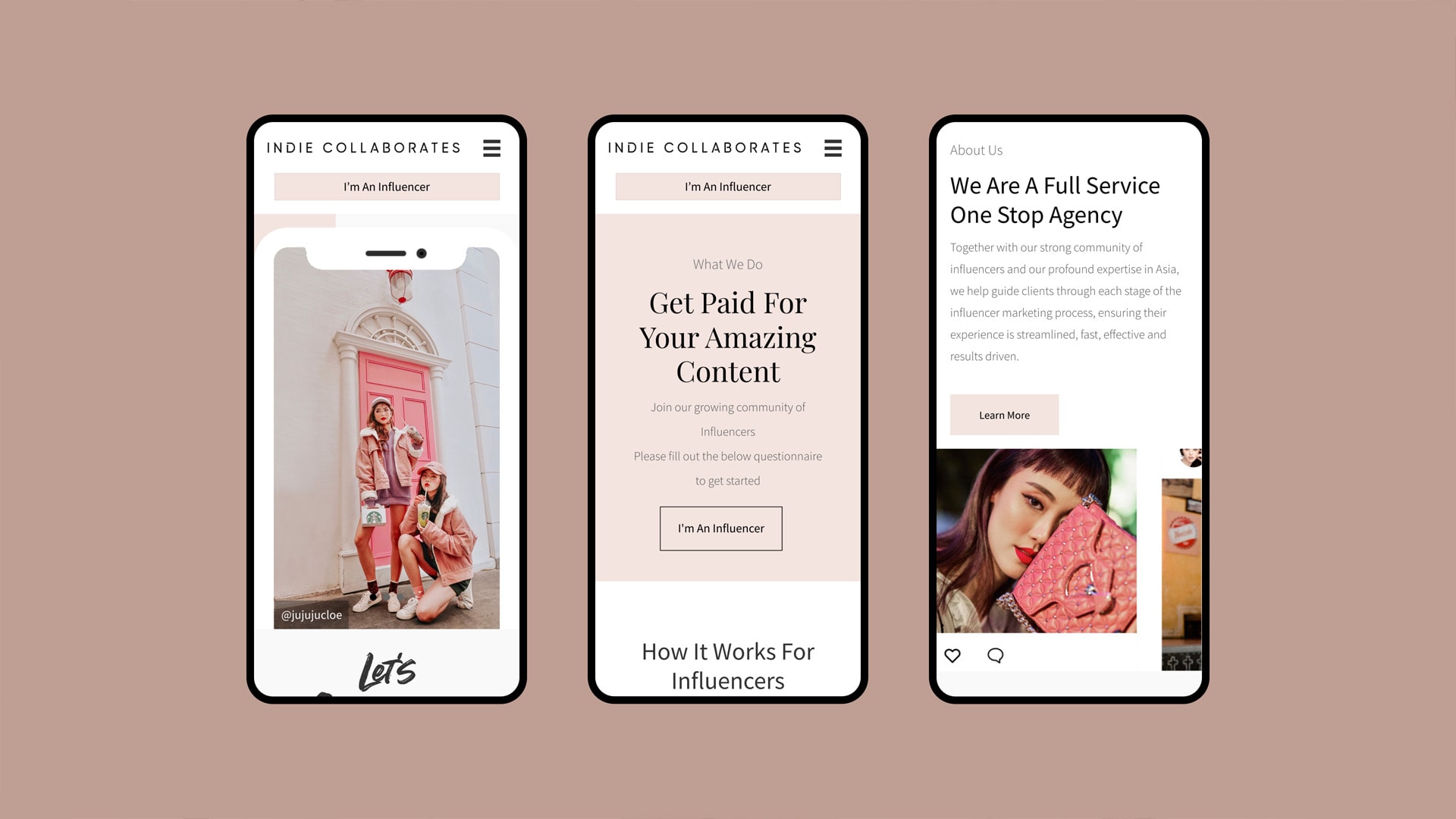 New Logo and Visual Branding
We started by crafting a new logo and visual branding that resonated with the dynamic and vibrant nature of influencer marketing, while also reflecting the professionalism and expertise of Indie Collaborates.
Understanding the importance of content in influencer marketing, we built a new marketing website for Indie Collaborates. This platform was designed to utilise as much content as possible from brands and influencers, providing visitors with a rich and engaging experience that would take them on a journey from 'visitor' to 'customer'.
We developed a social marketing app to address the influencer profile management challenge. This allowed influencers to have their profiles on the site and manage their targeting, stats, and following. If an influencer had a post go viral, this would quickly be reflected on the updated platform, which would help influencers gain work with more brands.
This innovation made it easier for Indie Collaborates to find the perfect match between influencers and brands.
Since Indie Collaborates inception in 2019, we've been responsible for the website maintenance for each iteration of their website, ensuring it remains updated, secure, and efficient.
Ready to refresh your digital presence? Contact the team at Chillybin today to get this collaboration started.