Getting more leads in a competitive market
Expat Insurance wanted more leads. To do this, we developed and implemented a chatbot and created an insurance comparator to give clients real-time quotes.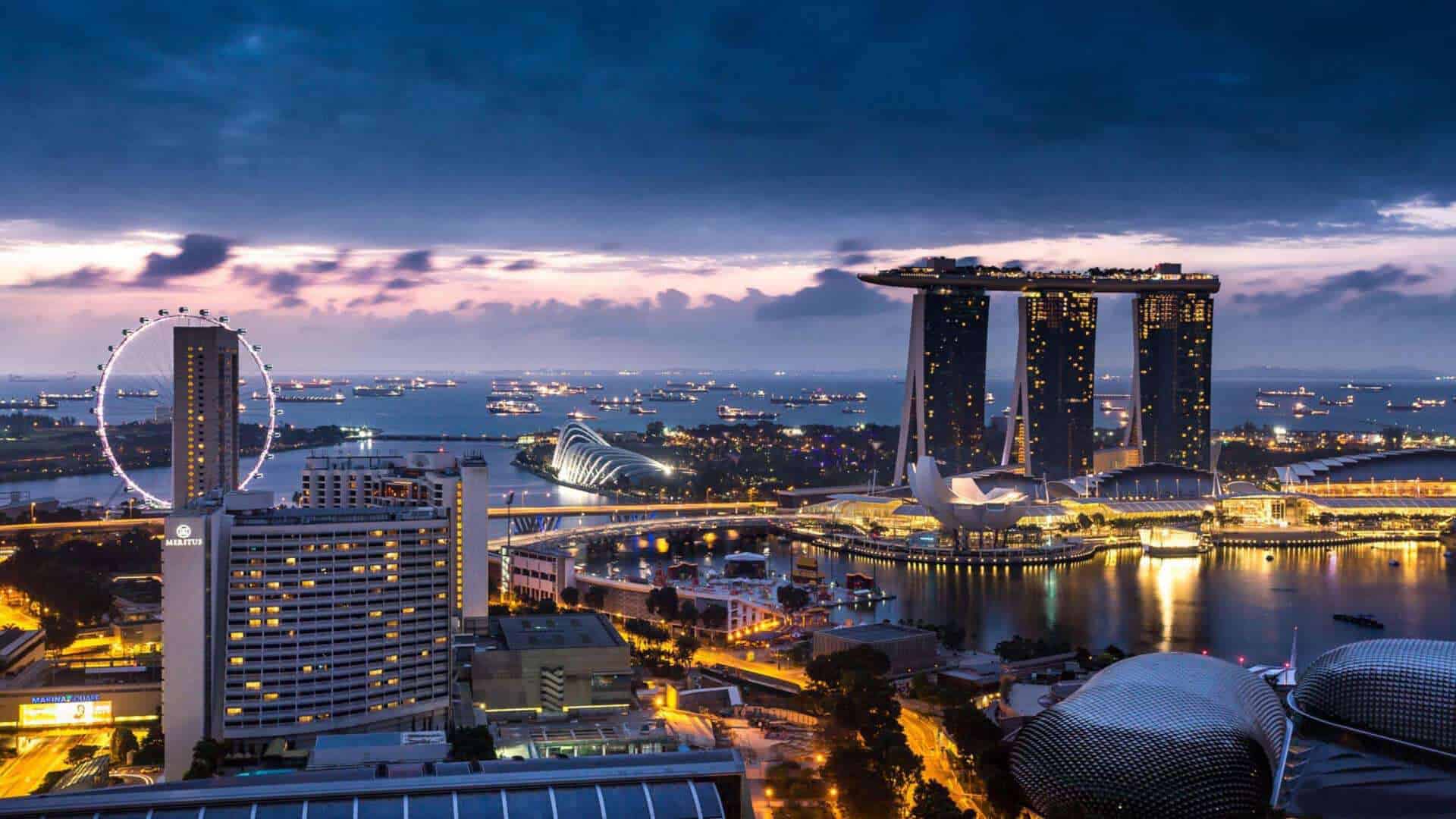 At Expat Insurance, their experts will design a comprehensive insurance plan that's suited to a clients individual, family or business needs. They explain insurance in simple language so their clients can make informed decisions. They help to take the unknown out of buying insurance with their award-winning team who have seen it all over the years.
Since 2009 they have protected over 30,000 expatriates from around the globe, and they are hands-down the authority on Singapore's healthcare system.
With over 2000 products to choose from, they do all the product research, so their clients don't have to.
Chillybins close partnership with Expat Insurance began back in 2017, with the two teams working hand-in-hand to help support and grow the business.
There have been four main stages to the project, as well as monthly website support to keep the website up and running and error-free:
Rebuild the website in coordination with the new branding which was provided by Delilah Creative
Redevelop the website with a focus on lead generation, develop and implement a chatbot
Build an insurance comparator to give clients real-time quotes
Revise and rebuild the header, footer and homepage to bring the site up to best-practice standard
This meant re-working the existing site while adding robust functionality that would help clients make an informed decision as they click through an interactive style quiz that steps through questions one screen at a time.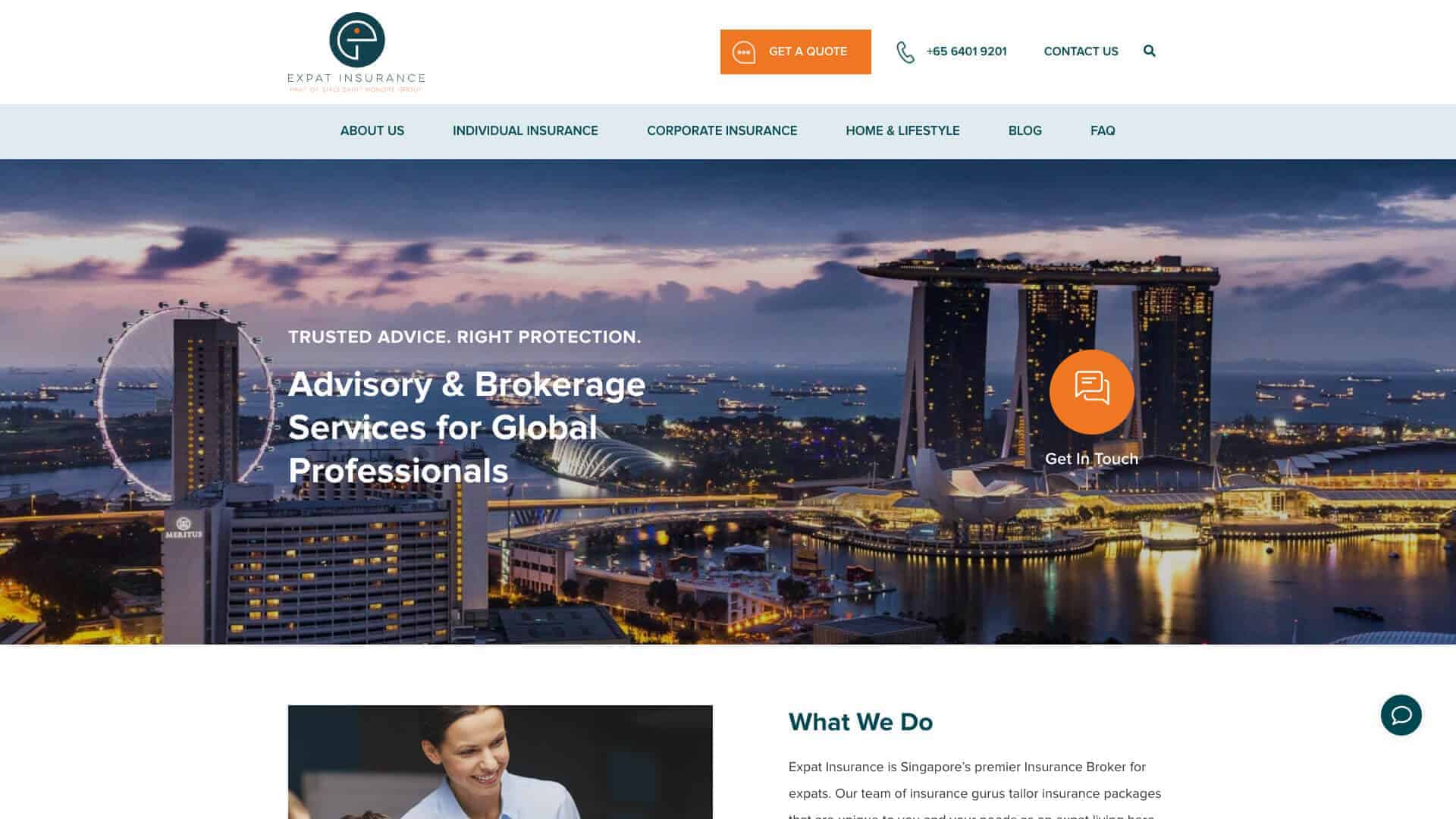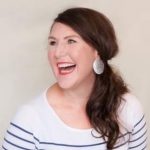 Kate Marsden
Marketing Manager, Expat Insurance
We wanted to refresh our brand and at the same time get a new website that was mobile responsive. Shaan and Chillybin came really highly recommended from Delilah Creative, the designers that we engaged with. The process was really easy and the tangible results have been fantastic, traffic has been…
Strategy & Discovery
Web Design
WordPress Development
Lead Generation
Chatbot
Web Application
Headless WordPress
WordPress Support
Expat Insurance needed to ensure their website continued with a 'business as usual approach to visitors while adding functionality to take them to the next level.
This meant the development of a custom, responsive, retina-ready WordPress website, that meets current best practice web standards, while also testing and debugging errors across different browsers and devices to ensure a seamless experience. We developed a lead generating chatbot that is integrated with Salesforce and more recently developed javascript web application extension of the current WordPress website.
With an ability to generate online quotes from a range of providers, mountains and mountains of data needed to be distilled down into usable data tables that can be both updated on an ad-hoc basis by the admin team, and a reliable source of information for a client looking for an insurance quote.
The development teams main aims were to ensure the integrity of the existing site, optimise the existing WordPress theme, and provide an invaluable resource for Expat Insurance clients.
The new website is bug-free, fast, and has multiple 'call to action' points to increase leads for insurance quotes.
With visitors receiving the information they need when they need it, and the comparator going live soon, the business is set to boom as Singapore re-opens.
Expat Insurance needed a website to grow their business and provide visitors with accurate information for one of life's most important decisions.
What the team at Chillybin delivered has ensured they will meet their goals.