Art Works is Asia's leading contemporary art investment gallery, providing informed advice to investors seeking to capitalise on the fast-appreciating art market. Based in Singapore, the company are the market leaders in their field and are perfectly positioned to assist clients in building a balanced art investment portfolio.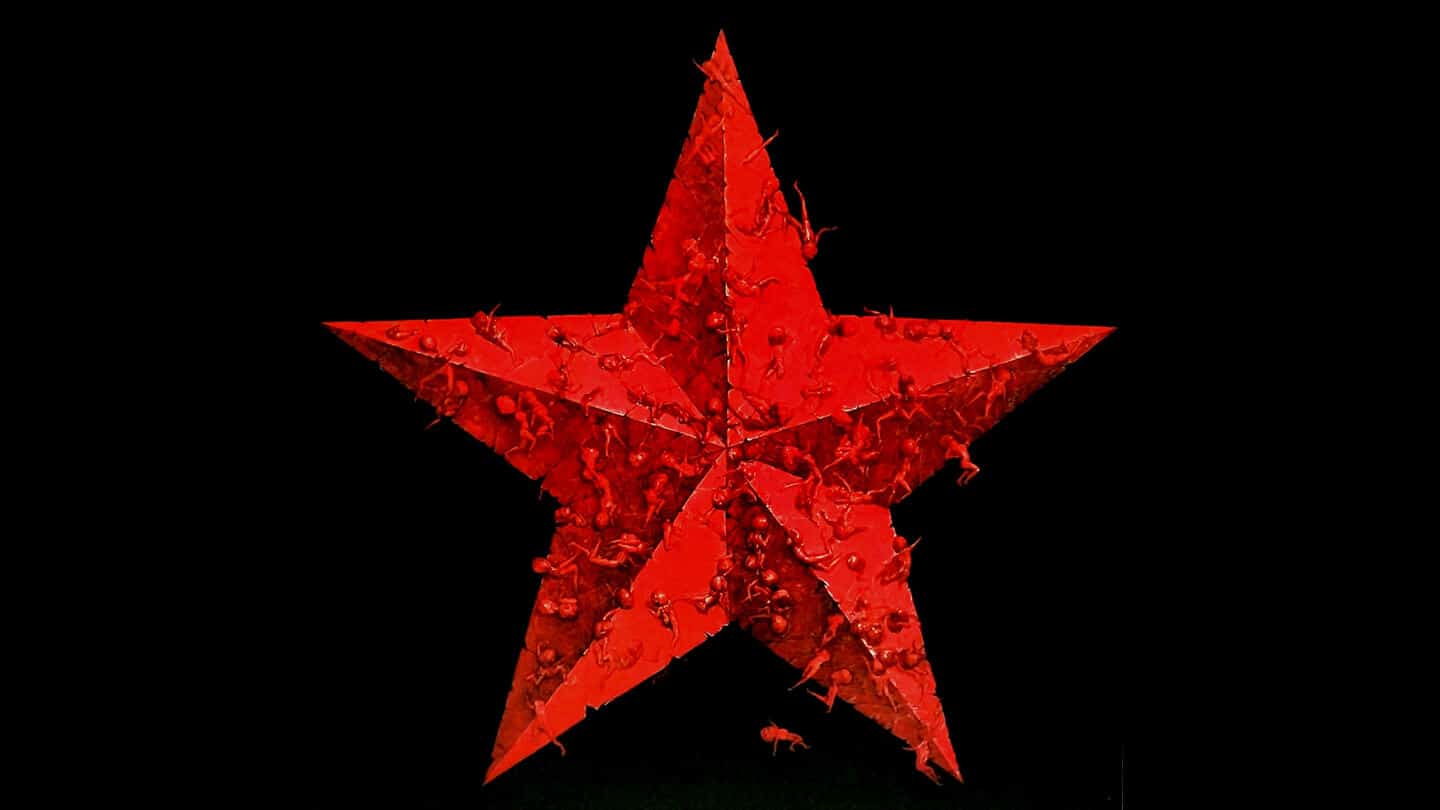 Striving to attract the high net worth art investors from around the South East Asian region and the world, ArtWorks needed an optimised, powerful, yet informative website that would bring investors in, while allowing their unique value proposition to be made clear to buyers, sellers and potential leasing clients of their unique artworks.
With the ArtWorks business being acquired by the current CEO Troy Sadler, the stage was set for ArtWorks to become a force in the global art investment industry, but there was some work to do.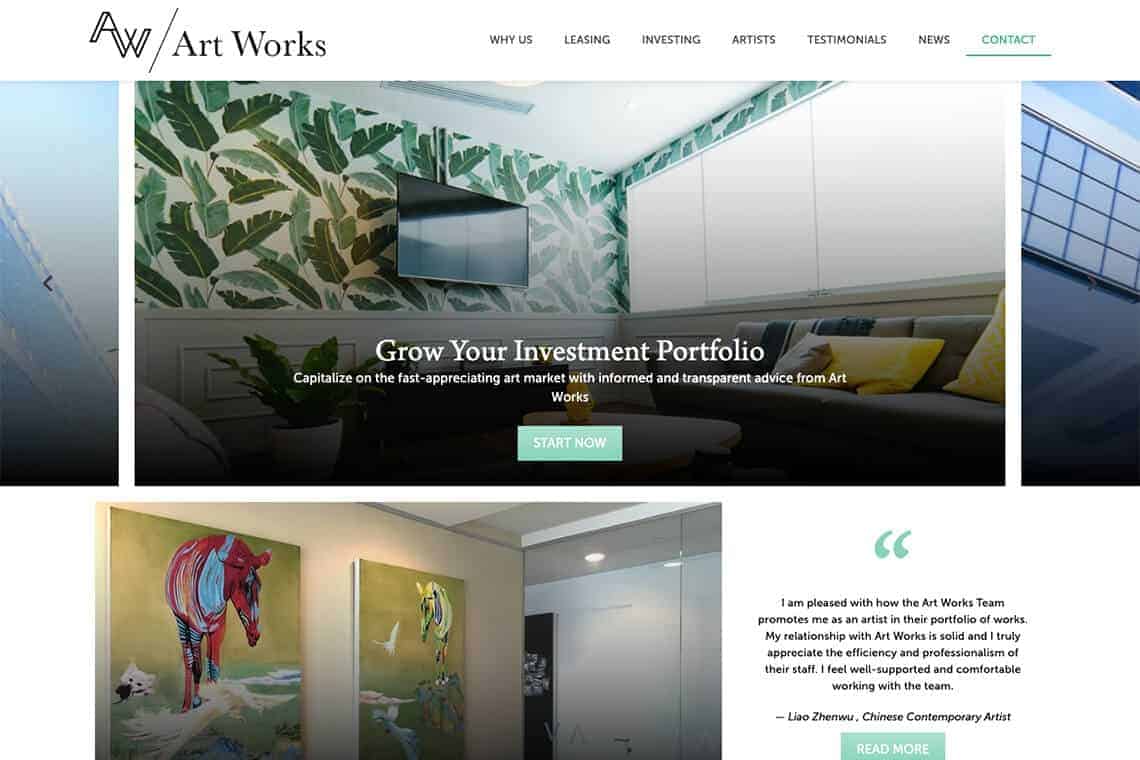 With a lack-lustre website run off a DIY platform, ArtWorks reached out to Chillybin through a lead generation specialist to transform their performance in the Singaporean and broader South-East Asian art investment market.
The company required a platform that appealed to not only the fine art investment market but those private homes, corporate offices, hotels and venues that are looking to lease fine works for their walls. In addition, the website needed to provide a platform from which ArtWorks could promote their upcoming events, artists, and communications to both investors and lease clients alike.
With several key audiences to target simultaneously, the challenge was set for Chillybin and their team to make a huge impact, across multiple channels.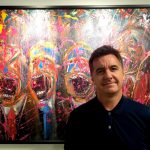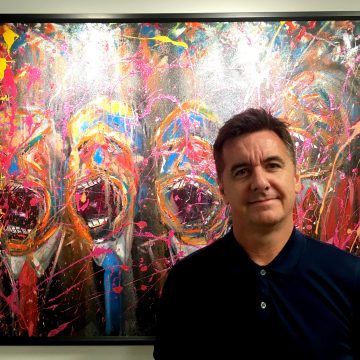 Troy Sadler
Director, Art Works Pte Ltd
We are amazingly proud of the work Chillybin has done for us. Shaan worked with us through a professional, well-thought-out process of website design and development. They delivered a site that exceeds our expectations and gets awesome feedback from our investors. Their commitment to quality, technical expertise, and process discipline are…
Strategy & Discovery
Web Design
Web Development
Content Optimisation
Active Campaign Integration
Through careful consideration of the brief as well as meticulous planning with the client and working through the structured Chillybin processes, the scene was set for a high-quality solution.
Where many website developers would only think about pushing through the site and moving onto the next job, Chillybin looked at the broader picture, how we could drive ongoing lead generation, iterations and performance from start to finish of the website build, and beyond.
Thinking more broadly, we uncovered the key points of 'differentiation' from the other galleries, art dealers and investment strategies within the region. With this in mind, the dev team created a wireframe that provided easy access for each of the target audience to find what they were looking for.
With UX at the top of the developers mind at every stage, it was vital that the decadence and beauty of the art was framed with captivating and clean lines, backed up by SEO-rich content and back-end activities geared for lead generation and problem solving.
Collaboration, intuitive design and a website that was over-delivered on every element. The client and users couldn't have been happier with the Chillybin solution the team delivered.
With the development and design teams in full flight, Chillybin ensured that our client's objectives were being met at every turn. From artist profiles, featured works and art-specific jargon and search terms in the places they need to be to maximise impact.
Our solution also focused on the art investor. These high net worth individuals – especially the rising numbers of millennials in this category – didn't necessarily go to art appreciation class like the traditional art buyers. These new buyers know what they liked, and liked the new communication style.
Chillybin created a multi-faceted, highly responsive website that paid homage to the history of art, while also promoting the future as an investment vehicle for savvy investors the world over.
One website, a multitude of target audiences, a wide range of solutions-based products offered, Chillybin delivered.