How to kick goals with responsive web design
Responsive web design plays an important role in providing an exceptional browsing experience for mobile users. Here are a few tips for you.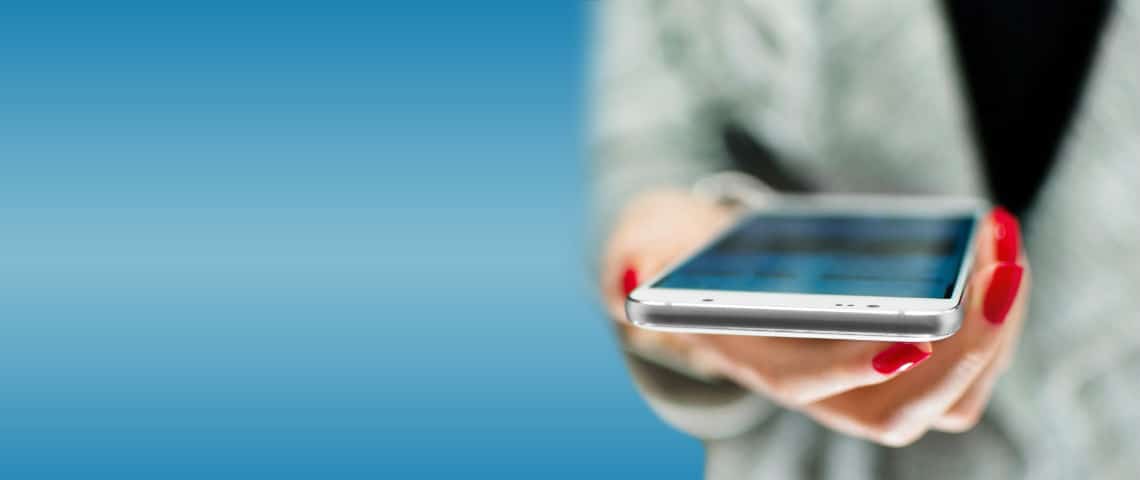 With responsive web design, it's all about creating the ultimate mobile experience for users.
While it might all seem simple when you look at the finished product, a website design is more than web pages and layouts all seamlessly combined to create a shiny website that converts leads into sales.
Responsive web design helps create the ultimate mobile experience for viewers, whether a website is being viewed on a 4-inch mobile screen or a 40-inch TV.
If you're looking to find out more about how to create the ultimate viewing experience for your website users, we've outlined some things to be aware of with responsive web design.
Understand your audience
While it's not rocket science, some businesses fail to get to know their customers and wind up targeting the wrong audience in their marketing campaigns.
Knowing your audience and what device they are using is critical to getting the most out of responsive website design. It all comes down to whether your users are using desktop, tablets or mobiles. You can find plenty of helpful info about your audience through basic analytics.
Create a range of layouts and dimensions
No two websites are created equal, and the same goes for dimensions for websites.
There are so many unique devices available for viewing websites, so it is important that you create a range of layouts to suit browsers of differing widths and lengths.
Your trusty web developers will create a handful of layouts for responsive websites to suit phones, tablets and personal computers. The layouts all include the same basic info however it is designed in a way that best suits the device and is usually scaled down for smartphones and tablets.
When you are creating a new website, ensure you test your website on a range of devices (a great website developer will do this for you) and ensure that regardless of the device your site looks great and renders to each size as needed.

Keep it simple on mobile
When you are creating designs for smartphones, it is important that the layout is simple and easy to view.
Due to the limited space, the site needs to be clear, and the call to action needs to stand out in a limited area so keep the contact us button super visual and avoid masses of text. Avoid cluttering up a mobile optimised design as it will only make the user navigate away from the page and move onto a competitor's website.
Be aware of navigation
Keeping the reader's website navigation in mind when you are creating a responsive website design is important as there are alternative options for collapsing and expanding fields and styling menus that work best on smaller screens.
Remove sidebars and focus on simple and effective navigation that is easy to use whether it be on a desktop or a smartphone.
Consider testing your design with A/B testing
If you need to validate an idea you have for your website, it could be a good idea to undertake some A/B testing to find out if your design works for your target market.
Split testing works to back up any recommendations from developers and provide you with firm results on what works best for your target audience.
Use larger font sizes
Using larger fonts on your responsive design will allow your website to grab the attention of your reader and get their focus.
Large fonts for body text and hero images make for a simple website design and using web-friendly text will work to enhance website responsiveness. Have a play with your style guide and work out fonts and colours that suit your brand and work on all versions of your website.
Be aware of image quality vs. download speed
While you might have a cracking image that is the bee's knees, is it clogging up your website and increasing download time?
While it is important to have fantastic images, it is essential to have a balance of overall page performance and rich visual content. Waiting more than a few seconds isn't cool, so make sure your images are optimised for a fast download experience for your user.
Being aware of responsive design as a business owner is important for a broad range of reasons in the web development process. Responsive design is essential in today's world and ensuring your website can be viewed on a wide range of browsers and layouts is key to getting your message across and ensure your online strategy is working effectively.
To find out more about how to kick goals within your business with responsive website design speak with the expert web design and development team from Chillybin today.