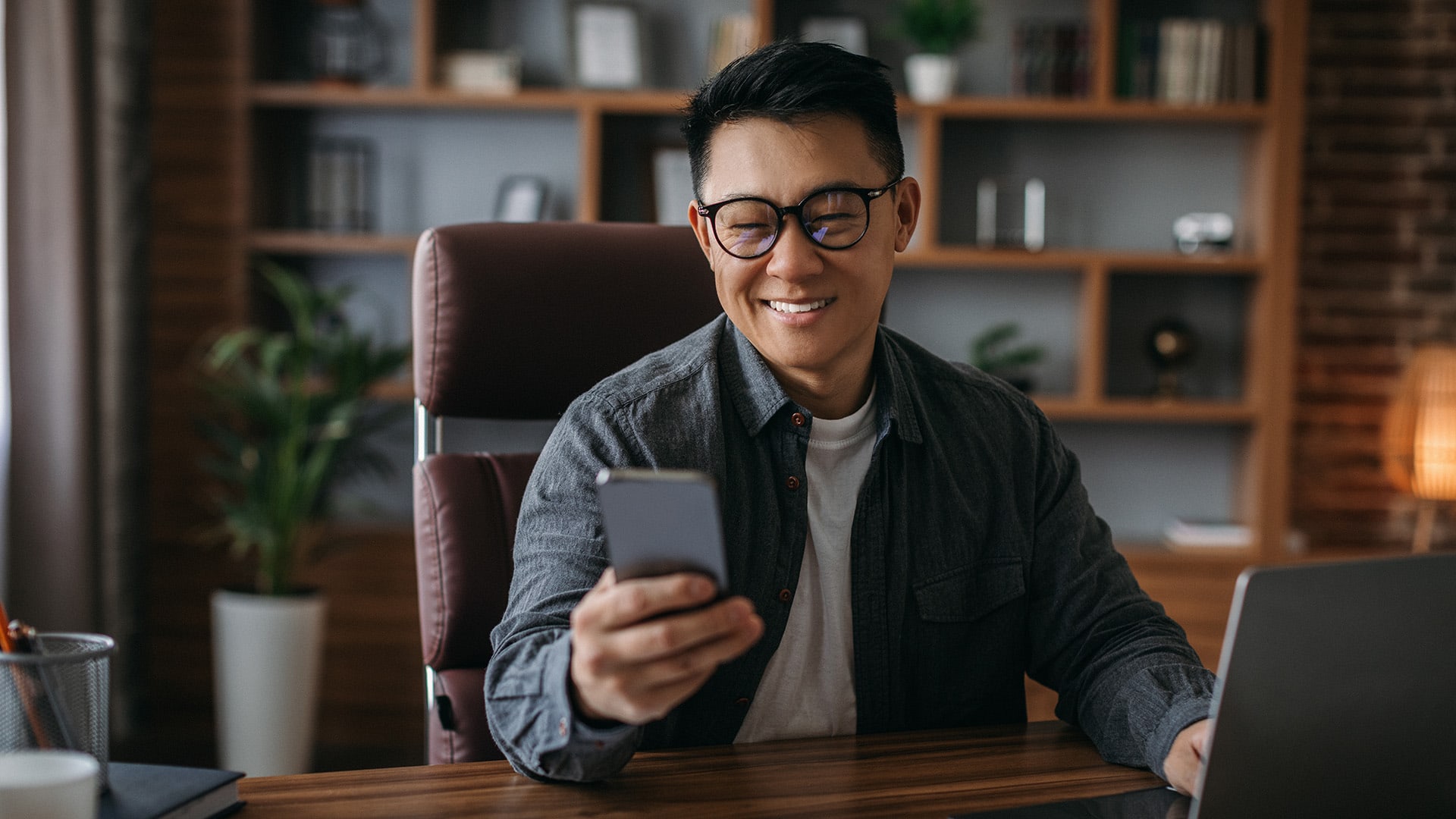 If you care about your website dollars, you need to care about your website conversion numbers.
When someone clicks on your website, they are a lead. When they take further action on your site so you can get in touch with them or they make a purchase, that's a successful conversion. The numbers for how many leads become conversions are essential.
Your website conversion stats give you feedback on several brand factors, including:
How usable is your website
The trust users have in your brand
How relevant the site is to incoming traffic
The quality of your content
The effectiveness of product or service descriptions and pricing
Great conversion numbers mean your marketing and website strategies are working and ensure you get a higher return on investment.
With minimal cost, you can optimise website conversions to see significant gains in your sales, sign-ups and engagement levels, so for me, you have everything to gain and nothing to lose.
In this article, we want to highlight some of the most common mistakes businesses make with their web design that can hurt conversion rates. I'll discuss the key features and tips you can use to boost website conversions through design and user flow enhancements.
Key Takeaways
Effective website design plays a pivotal role in achieving high conversion rates. Businesses can significantly improve their website's effectiveness by:
Setting Clear Website Goals: Define your website's purpose and goals to measure conversion success and optimise your site accordingly.
Analysing Visitor Habits: Utilise website data to monitor performance consistently, understand user behaviour, and make data-driven improvements.
Optimising Conversion Funnel: Design a clear and logical conversion funnel that guides visitors toward desired actions, offering pathways for education and building trust.
Before you can work on conversion rates…
Set your website goals
You won't be able to check on your conversion successes if you don't know your business website goals. Almost every business has an online presence, but these are all crafted with different purposes. Even within the same industry, businesses will have different website goals depending on their size, target audience location (local, national or international), how many products or services they offer and how long they have been operating.
When you set your website goals, you can measure conversion success and optimise to reach your targets as needed.
Centre your goals around what action you want your visitors to take. The actions should generate value for your business and help fulfil your overall business goal. This might not necessarily be financial, and it could be willing leads you can nurture.
Some examples of website actions might be to:
Visit your pages
Submit Forms
Complete and share information (like quizzes, testimonials and photos)
Click on links (for yourself or a partner company)
Contact you with enquiries
Sign up for a webinar
Share an experience in the comments section
Attend an event
Buy your product/service
Having a goal gives you something to measure against and drive towards and the ability to reposition to find your target when things are not going to plan.
Get to know your visitor habits
I can't stress enough how crucial it is to use website data to monitor your website performance consistently. These figures don't lie, and you can uncover surprising details that make a big difference in attracting and keeping a loyal audience.
There are several telltale signs that you need a website audit. We can retrieve the data to understand where you are at with your current site and deliver a thorough analysis to get you back on track. 
Website data and insights are the only way to know where to optimise performance and what functions need tweaking or changing to get more conversions.
Critical quantifiable data to track include:
Traffic/traffic sources
Landing page use
Average order values
Bounce rates
Click-through rates (adverts as well as marketing campaigns)
Net promoter scores (NPS)
Abandonment rates (for both web pages and forms)
Return customers
Any available customer details
As well as giving you information on your website's strengths and weaknesses, you'll also get a great snapshot of your ideal customer. Who they are, and where they hang out online. Armed with this intel, you can refine your website or products to cater precisely to their needs and pain points and give them more opportunities to interact with your website.
Look for tools like HubSpot website grader or Crazy Egg to help you get started.
Analyse Your Competitors
As well as knowing your own website's strengths and faults, it pays to peek over the shoulder of your competition. What is attracting and repelling conversions on their sites? What are their customers looking for, and how can you offer a better solution or meet a gap in the market through your unique difference?
If you can see an area where you are performing well and your competitors are failing, you have a sure-fire thing you need to hold onto and leverage.
Set a conversion funnel
You need to offer your website users a direction and pathway to follow. If your visitors are left alone, they'll quickly become bored, overwhelmed or confused. It's up to you to point them towards the action you want them to take.
The conversion funnel you need will depend on your business and website goals. You'll need to research the available funnel routes to find the right fit and fix any hesitations you see buyers making through your website data.
In many cases, a call to action (CTA) is offered too fast or aggressively before a user can get to know and trust you. It's a good idea to lengthen your conversion funnel and offer secondary CTAs that allow your visitors to take a step towards education on your site if they are not ready to buy just yet. Suppose your offer is especially expensive or complex. In that case, offering as many background pathways as possible is even more important to allow them to experience what they are buying rather than just rushing them to the payment. You can also offer something to your audience to gain their trust and confidence (more on this later).
VWO Insights is a great tool to track conversion rates across your funnels and identify any areas you need to optimise to avoid drop-off.
Know Your Why
Everything links back to your business why.
Why you started this business in the first place
Why your business is essential in the market
Why people should come to you to get their needs met
All these questions should come back to the same answer – your WHY.
Keeping your why front of mind helps create appealing, honest and driven website content that will connect to your audience on an emotional level. This is what is going to motivate them to convert from leads to loyal and lasting customers.
Your website content should clearly and concisely communicate your why to give visitors a real reason to purchase.
This will naturally set you apart from your competitors and offer a personalised point of difference buyers will latch onto and see real value in.
Look to capture what you do, who for, and why in a punchy ten-word phrase.
We build stunning, user-focused websites that will wow your customers.
Are you a business owner in Singapore, Australia or worldwide? We work with clients across the globe to deliver beautiful yet functional website designs.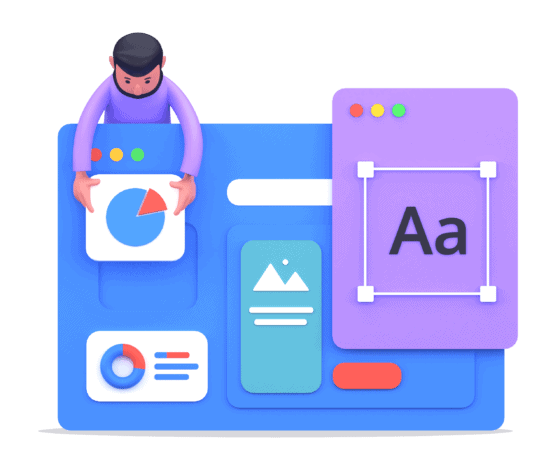 Common Business Design Features That Hurt Website Conversions
Now that you have the correct setup for your business website, you are ready to tackle your conversion rates, find where it's not working and make some positive changes to see better results.
Every website will be different when it comes to improving website conversions, with some needing multiple changes and others just a few simple tweaks here and there. Look to your data to help guide you, as well as check through our list of the nine most common design features that hurt website conversions:
Not Enough Trust
Trust is the most significant influence behind a decision to take the next step. You must be as trustworthy, genuine and reliable as possible. If not, you'll see hesitancy. Even a drop of uncertainty is enough to halt progress in its tracks. You need to win their trust first and foremost.
Make sure you have a high-quality website. While plenty of free website templates are available, they often look like cheap templates. If you want people to value your business, you must value it enough to invest in a quality website.
People buy from brands and websites they trust. If there is any doubt, a customer will hesitate, which usually means no sale. 
There are several ways to create trust and reliability through your website content.
High-quality website
No spelling mistakes or glaring grammar issues
Provide testimonials
Note any industry awards or nominations you or your team have received
Offer guarantees/cooling-off periods
Include case studies
Showcase your team with bios and pictures and include notable industry experience
Use a variety of personally sourced media, such as photos, videos and drawings
Keep your website content current
Provide contacts and address details
List any memberships or associations you are part of in your industry
Avoid 3rd party sales links and advertising
Fix errors promptly, including broken links and missing images
Social proof is the most powerful way to inspire trust. Testimonials, online reviews and case studies provide real-life user comments proving that your offer works and has practical applications. You need to make these as authentic as possible, so include as much detail as possible about the person leaving the testimonial, including their details, photo or video of their review.
Before and after photos or screenshots are powerful visual proof of what someone can achieve with your help.
To get reviews, link to sites containing feedback pages and ask satisfied customers if they are willing to have their feedback posted online directly to your website.
It should be apparent that your customers have enjoyed using your product or service. If it isn't, your conversion rate will suffer.
You can also reference well-known and commended publications and source material. People don't have to follow the links; when they are well-labelled, the association alone will help boost confidence in your content.
Slow Page Loading Times
The biggest reason website users bounce is through slow loading times – and when I say slow, I mean 4 seconds or more. It's the fastest way to reject traffic and lose website conversions.
We've covered this topic a lot because it does make a massive difference, especially now that Google has added speed as one of its core web vitals for solid SEO rankings.
Make sure anything that takes up a lot of space is optimised to reduce lag, and do everything you can to increase speed.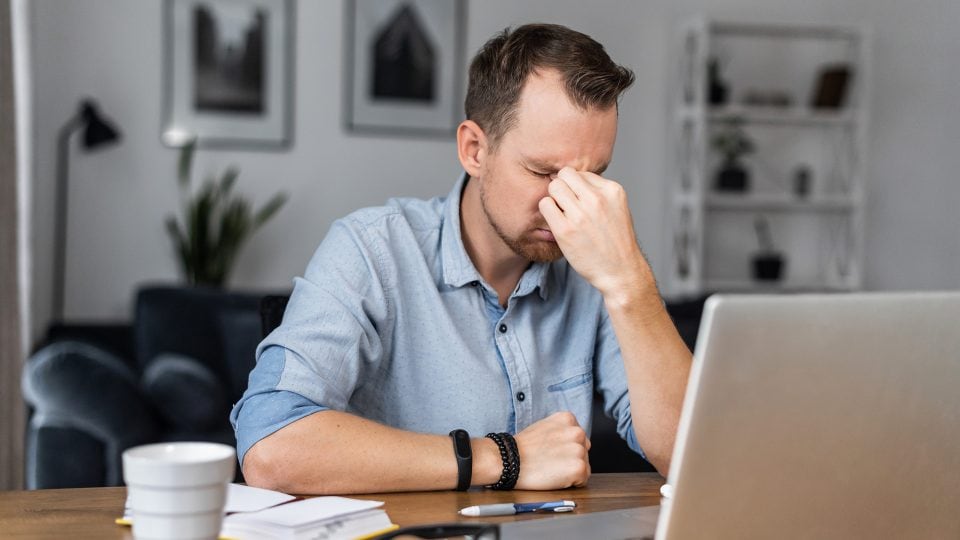 Too Many Stock Photos
Stock photos are glossy, happy and fake. It will also be hard to find quality stock photos that don't appear to be referring, alluding to or selling something else; the message is often deliberately ambiguous to allow more flexible use.
None of that is suitable for your website conversion rates. No one wants to see fake ambiguous images. Hiring a professional photographer to take the images you need, even if only for your main parent pages, is essential and tax deductible as it's a business expense.
Make sure you engage your audience with images on your website. They are quick to take in, powerful, colourful and dynamic, so look to include optimised images, videos and graphics as part of your main content and save the corny stock images for blogs.
Complex Site Navigation
Your site must be easy to move from the first to the last click. Make it clear where your reader is, where they are going and what choices they have to get there (direct or the scenic route).
Keep forms as short as possible and look for ways to offer pre-filling data – this goes double for mobile sites where filling forms can be cumbersome and difficult.
Search fields help along with well-categorised content so it can be easily found if searched.
Multiple User Choices
Too many choices will overload the senses and cause confusion. Limiting the choices will limit confusion.
Give your audience clear and well-placed CTAs and the steps to take them through your site in the most logical and satisfying order. Your conversion funnel will also help here by offering different audiences different buyer pathways to follow to meet their needs.
Your web data analytics will help show a heat map and pathways that work and which ones get abandoned so you can tweak and adjust the areas that are not working and repeat and strengthen the patterns that have great results.
Have multiple points on every page where the reader can take the next step. Make sure the primary action is more prominent than the secondary one.
It's not just about clear and easy-to-follow content, it's also down to significant use of white space and formatting so visitors can see directions and next steps easily at a glance.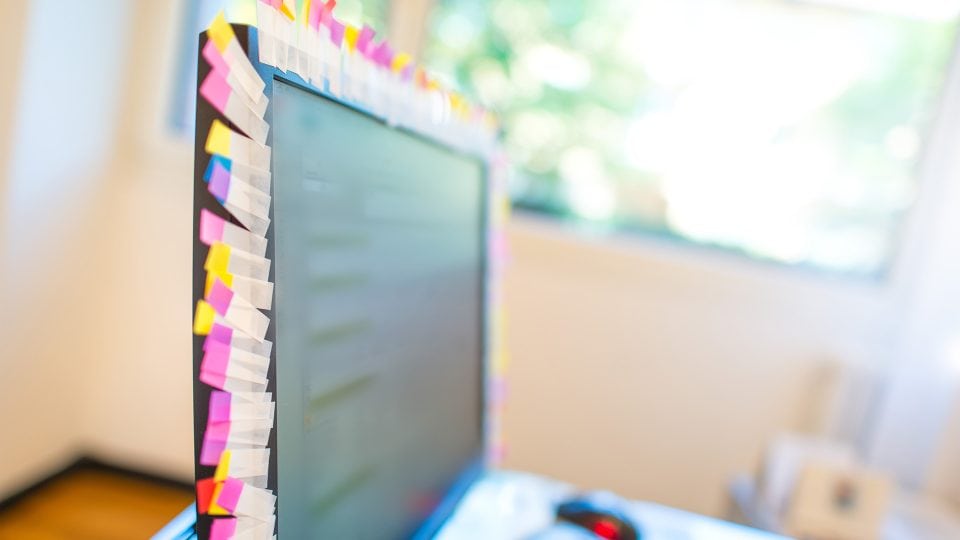 Distractions
Your website should only aim to achieve one thing. While you will have some supporting material to help enhance that, it should always flow in the same direction under the same name and with the same focus.
Anything you add in addition to your goal creates confusion and deters website conversions. If you are linking to or referencing other professionals or external products, you also dilute your authority and show that someone else is the expert- not you.
Delete anything distracting, from inappropriate images, fancy fonts and graphics to third-party sponsors, advertising and sales materials.
Also, make sure that you only offer the most current and relevant products and delete anything that doesn't harmonise with your current main offer.
Making your pages as light as possible makes them easy to read and increases page loading and interaction times.
Too Hard To Buy
When people want to buy from your website, it must be the most straightforward, quickest and most secure process you can manage. Payment buttons should be easy to see and click (especially for mobile purchases), reduce clicks to buy in as many ways as possible and make your purchase point easy to view, review and refine from anywhere on your website.
It's well worth paying for an additional intuitive shopping cart or payment experience system for your customers rather than leaving an imperfect template default in place.
Ask to fill in as few fields as possible. There is no need to force users to sign up before buying; their purchase will be the ultimate gain, so capturing their details is an added step where you gain and lose.  Guest sales are just as financially beneficial as member sign-in sales.
Find ways to make your purchase as generous as you can. Free shipping, bundled shipping discounts or cart reductions can help reduce friction or increase purchase bundles if you provide free shipping over a certain amount spent.
All Take and No Give
You need to give your prospects something to sweeten the deal or get them involved, such as a free offer trial. It makes your services safe, reduces the risk, and gives prospects a chance to get to know you better. That familiarity and certainty will help them feel safe with conversion and lead to loyal repeat services.
Ensure your website content includes genuine, practical and useful information without any gates or requirements to start using.
Examples of giving back through content
Blogs
Webinars
How-To videos
Community groups/forums/chats
Examples of giving back in your shopping cart
Limited free trial (i.e. one week, 30 days)
Low introductory rate
Free gift/offer
Discount coupon
Sometimes, you might have to give up some money and time; however, it's worth it for what you recoup in your conversions, customer loyalty, and word-of-mouth advertising.
Whenever you ask for something from your user, try to find a way to give back. You need to offer them a valuable reward for giving up their personal information and putting their trust in you.
Don't offer something generic just for the sake of it or make an offer that is not in line with your business values and Why. The more tailored and personal an offer is to your audience and online services, the more genuine and appealing it will look.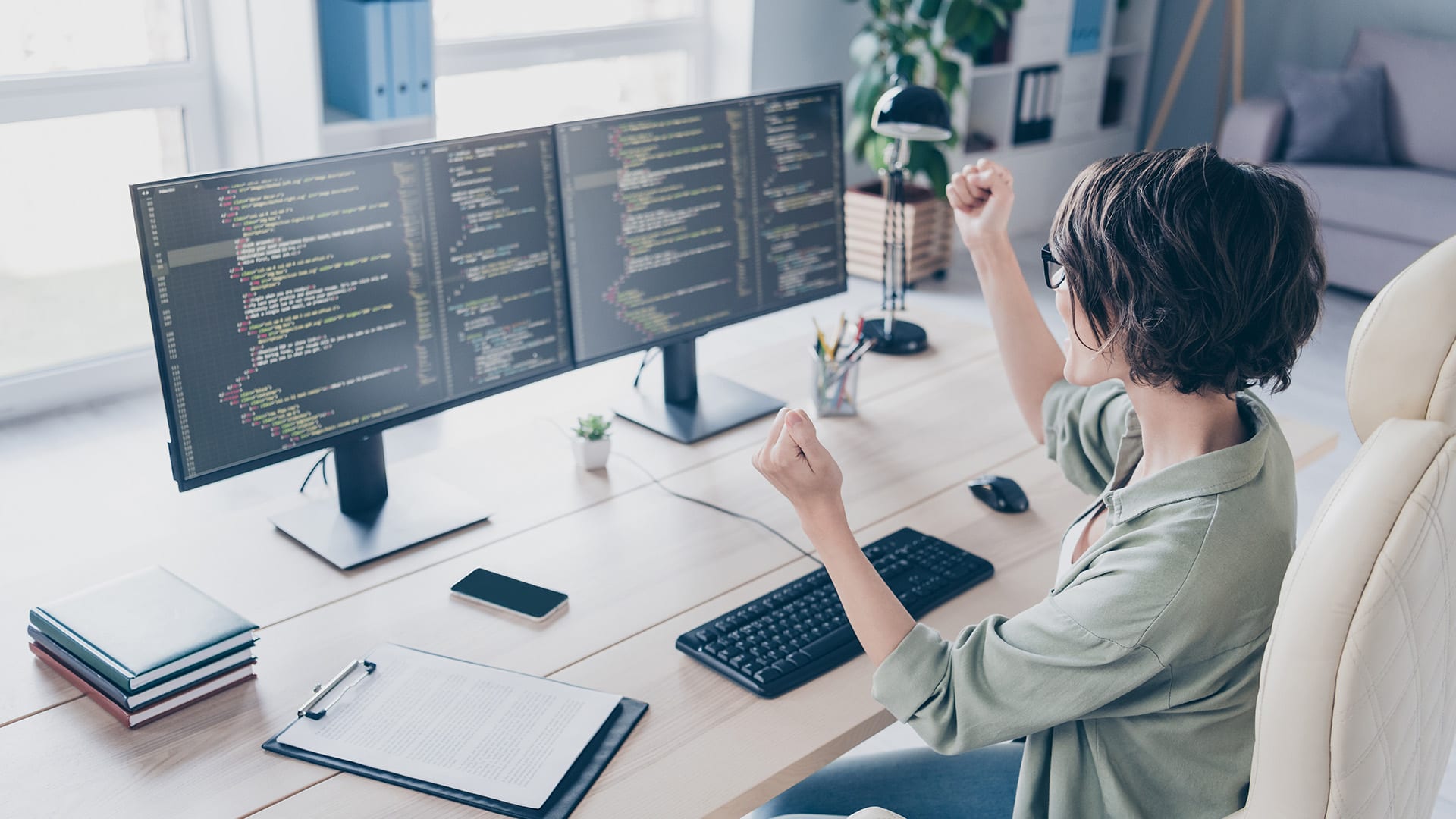 Not Completing Website Testing
Anything new on your website needs to be tested and checked, not just to check that it is working correctly but also for how your audience responds. In the above point, we look at giving back to your readers with valuable content and freebies. You also need to check your data to see if these offers work and their impact on your landing page clicks, sales and subscriptions.
At the same time, broken links, missing images, shifting page information, and poorly placed content are distracting and look unprofessional. 
Make sure you test everything before you publish – especially on mobile sites and keep checking to see how things are rolling out.
A/B testing, AKA split testing, takes things one step further and reduces the risk of starting in a new direction your audience might not be interested in. With A/B testing, you run both your existing and newly coded websites simultaneously, with visitors split 50-50 between the two. You can compare data between website versions to get a read on how effective and desirable your changes have been in terms of clicks, time spent on pages, and website conversions.
Getting professional assistance on your business website
You can do a lot to increase conversions on your website and see better website traffic numbers. Data and analytics will give you accurate pointers on what to change and how. If you are time-poor, find it all too much or aren't seeing results after your own changes, a professional website designer can help redesign your website, fix issues, and test.
Increasing your website design conversions gives you better marketing ROI, but that's just the tip of the iceberg. You're also increasing web traffic, building your customer database and brand exposure, increasing your customer reach and inviting more happy customers to leave reviews for increased social proof and refer friends to your business.
Use the list above to iron out any glaring problems with your website design that are holding you back from seeing great conversion numbers. Just be sure to start at the very top and build a solid website based on your business goals, current and comparable data analysis and testing, and connecting to people through your unique and genuine Why.
If you need help with any of the steps or to pinpoint what will resonate with your target audience, send us an enquiry and one of our Chillybin professional web designers will work with you to get your business website up to speed.