Rebranding and redeveloping a website design for a video content agency
Square Fish has been producing video content for nearly 20 years, starting out in Sydney before relocating to the Southern Highlands.
In that time, they have grown an impressive network of highly skilled professional crew based in capital cities and regional areas all over Australia.
Their clients range from individuals to farms to private companies to large government departments who all have a story to share with the world.
Square Fish had a website prior to engaging ChillyBin, however, the design was outdated, the content didn't follow a purposeful user flow, and it lacked integrations to make booking Square Fish a seamless and integrated process.
ChillyBin also created the branding for Square Fish, then integrated the new branding into the updated website design.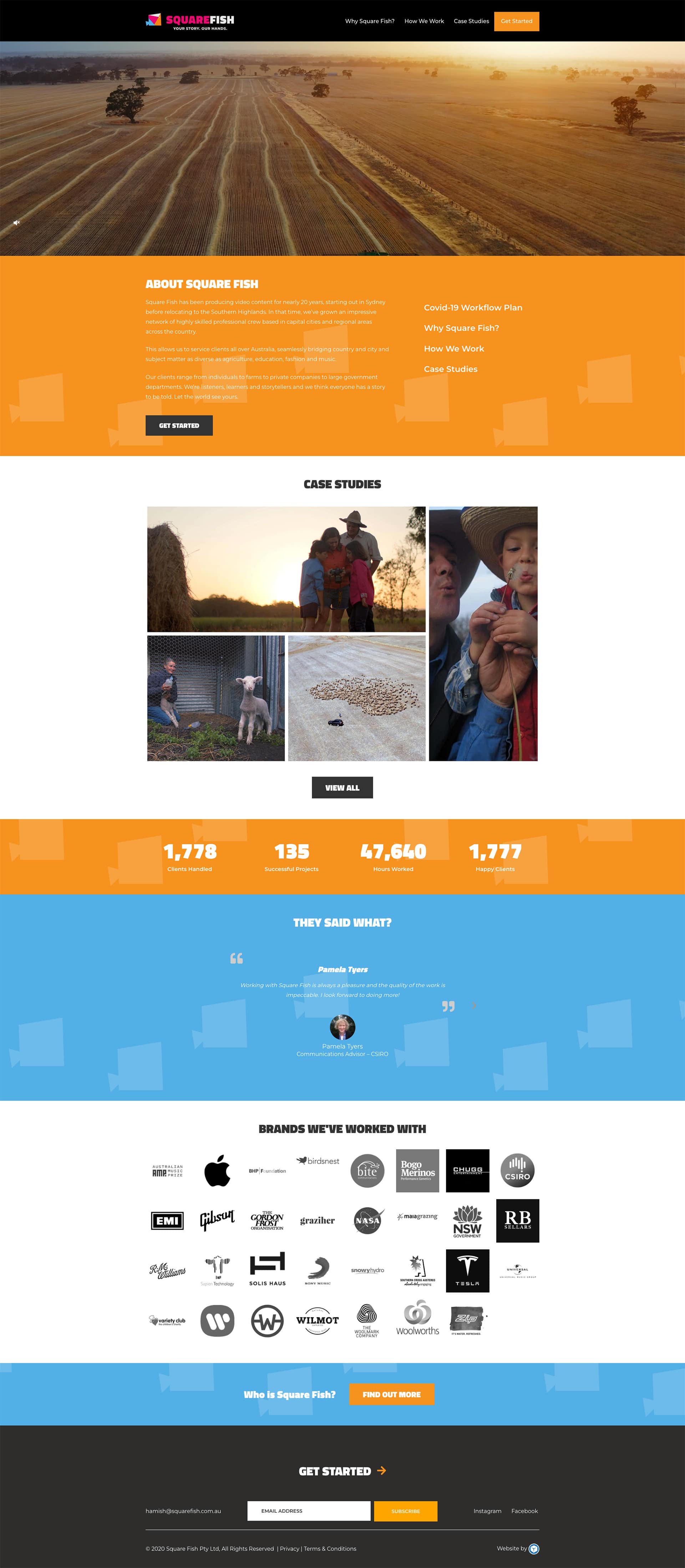 With a website that was all over the place and hard for users to navigate, the first step was to make the architecture of the new site perfect. This meant taking Square Fish through our tried and tested purposeful user flow process.
Included in the build were:
Site map development
Design of global site elements
Google Analytics setup and installed
Optimisation of content, images and links for search
Cleaning up broken links
The team at Chillybin wanted to help position Square Fish as the go-to place for video story-telling through stunning visuals and a clean layout that would be a platform for their work to show prospective customers what they would get, rather than telling them.
The biggest problem was the existing site had been pieced together bit by bit, with iterations done by different people over time which meant there was a general lack of cohesiveness.
All this meant that visitors to the site had to navigate through endless menus and pages to finally see example videos - a frustrating user experience.
Overall, the project's focus was on the design and user experience - and making sure they were perfectly integrated.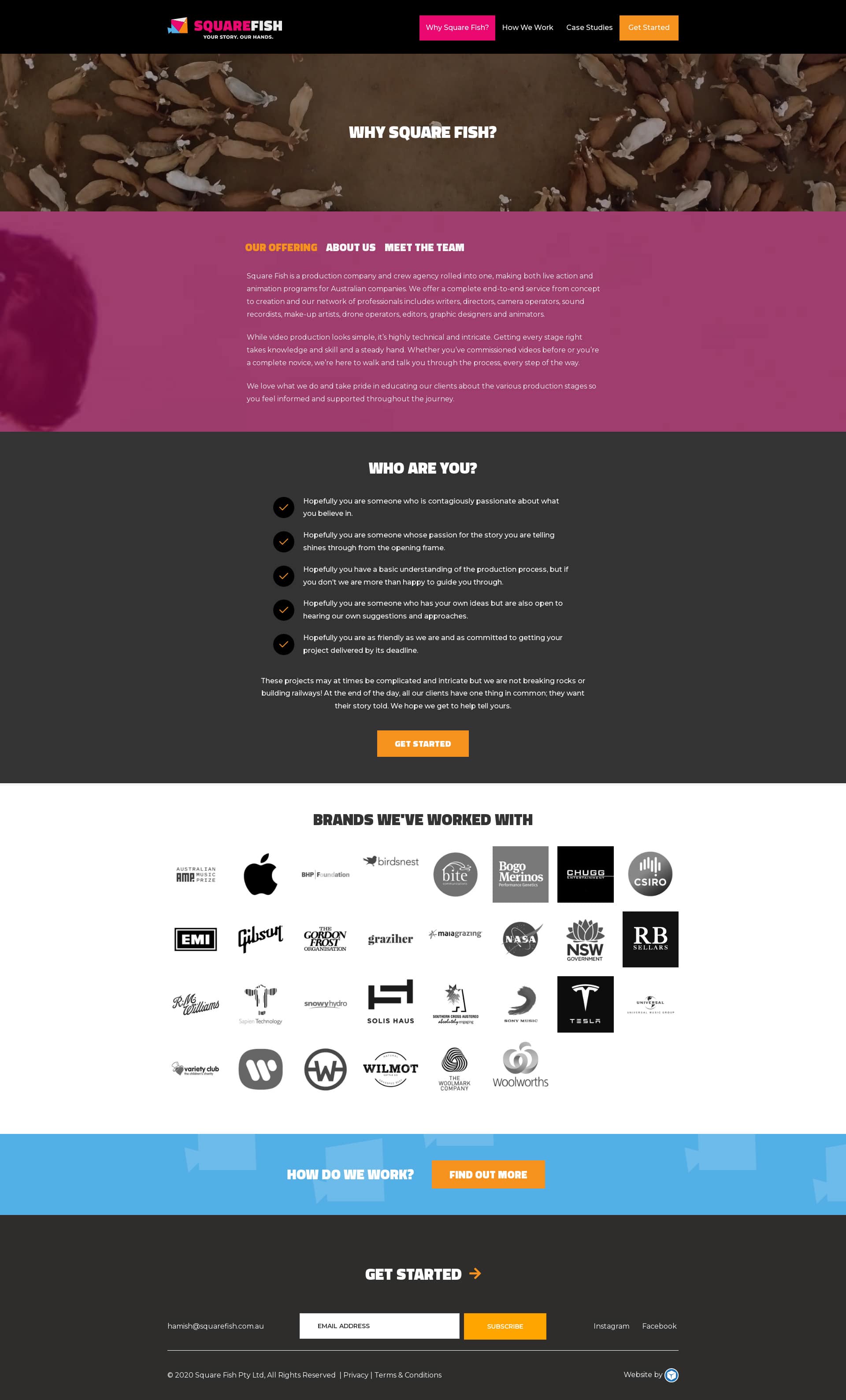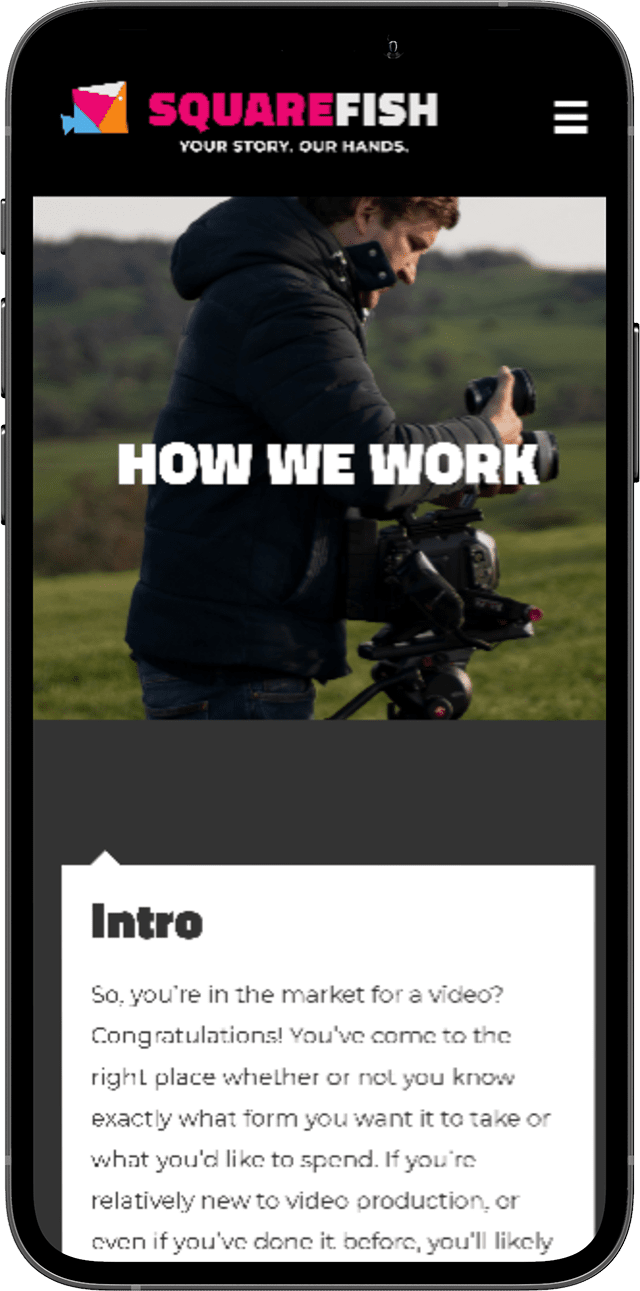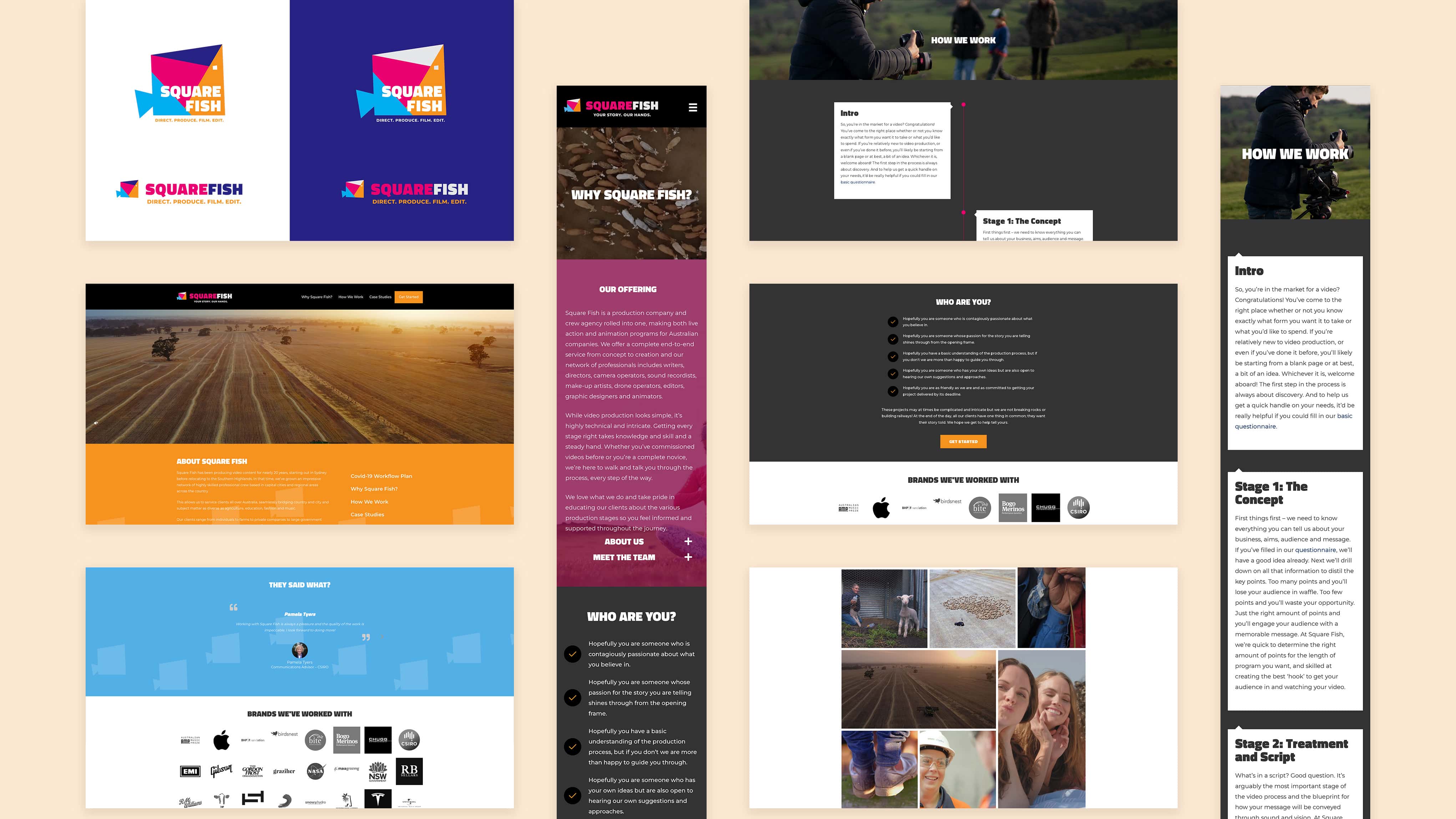 The new website is visually pleasing and mobile responsive. It leaves a visitor in no doubt as to the abilities of Square Fish, and gives them confidence in choosing to engage them for a visual story-telling project.
Chillybin developed a custom and responsive HTML5 WordPress child theme powered by the Beaver Builder Framework that meets current best practice web standards. The design was created with the new Square Fish branding front of mind.
Chillybin also integrated functionality such as Calendly for prospective clients to schedule a meeting to discuss their project, as well as onboarding forms for clients to provide information about their upcoming projects.
Square Fish needed a website that would position them as world-class storytellers who could be trusted to deliver a message with passion and precision.
What the team at Chillybin delivered is a masterpiece in purposeful user flow, streamlined integrations that benefit both their team and their clients, and a stunning foundation to showcase their incredible work.