Website design for Singapore's leading performance consultancy
Explore Performance engage, connect and inspire their customers. Their mission is to bring some of the most innovative and unique learning solutions to create bespoke programmes suited for our clients across multiple industries.
They have worked with multi-national companies such as Google, Spotify, Twitter, and more.
The department staff they usually work with are in:
Leadership teams
Sales
HR
Learning & Development
Organisational Development
General Managers
When working with such varied areas, three common themes are usually at the core of why Explore Performance are called in.
Teamwork and Collaboration. How can I create a healthier culture and team?
Resilience, plus physical and mental wellness
How can my team raise their game and aim high, setting bold goals and achieving more with less?
The website needed to show a prospective client that they could overcome their pain points through the adventure learning simulations, tailored skill-development modules, team health assessments, and coaching sessions that Explore Performance provide.

The company had an outdated website on Squarespace that they designed themselves, so they wanted to take it to the next level while also refining the list of services they offer to make it a bit more streamlined and modern.
Covid changed their business, so the website needed to reflect that.
The development teams main aims were to ensure that visitors to the website would be visually impressed, understand that they could still achieve their leadership development goals during the pandemic, and know the options on offer to get there.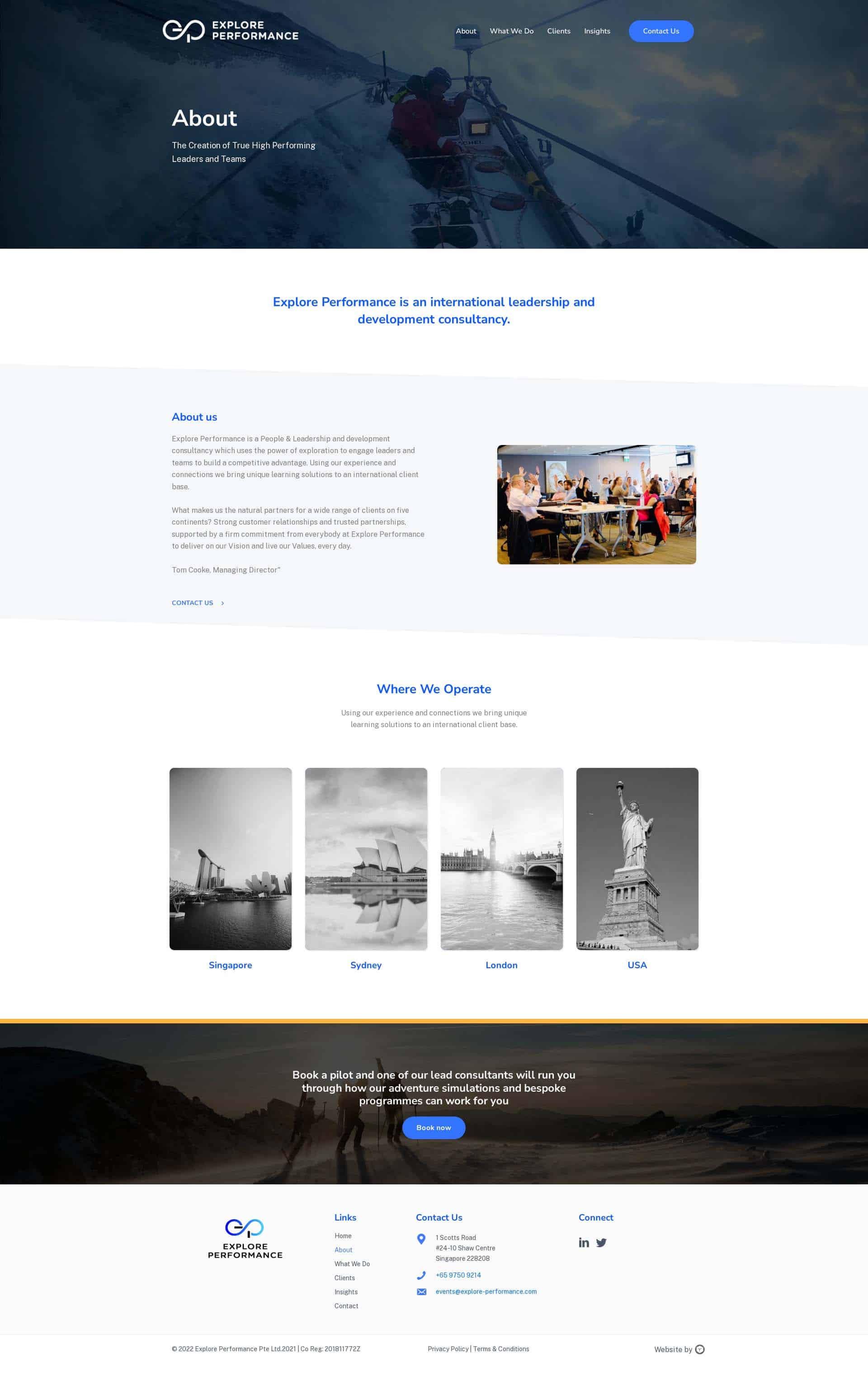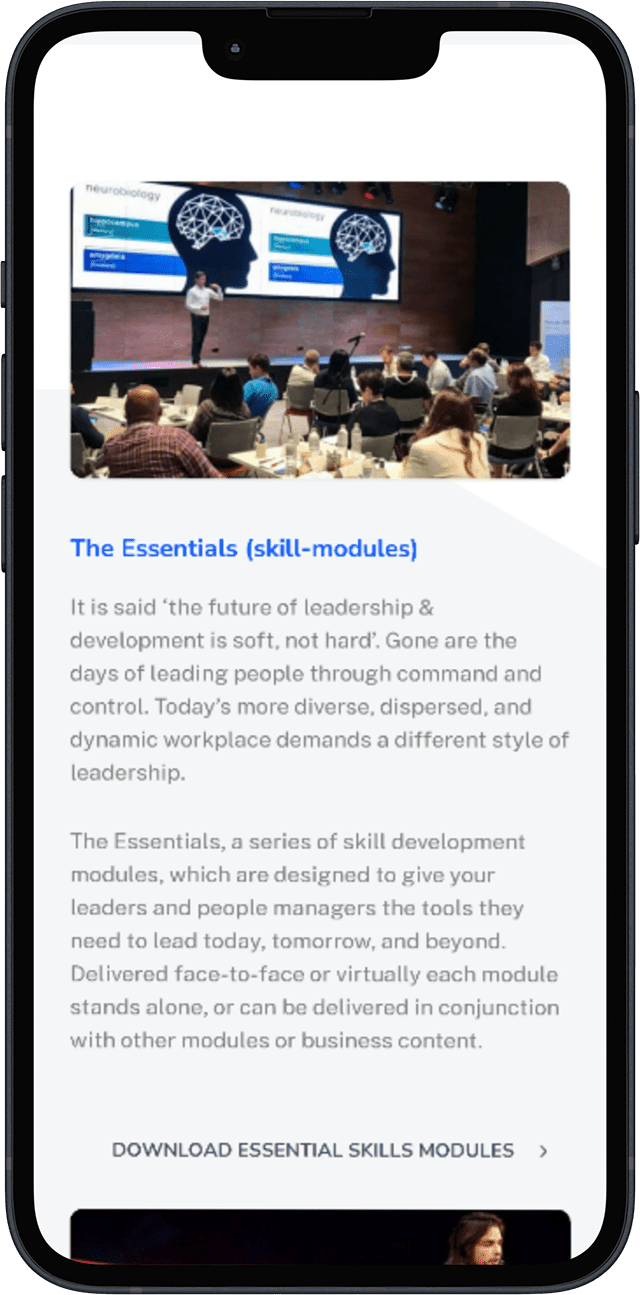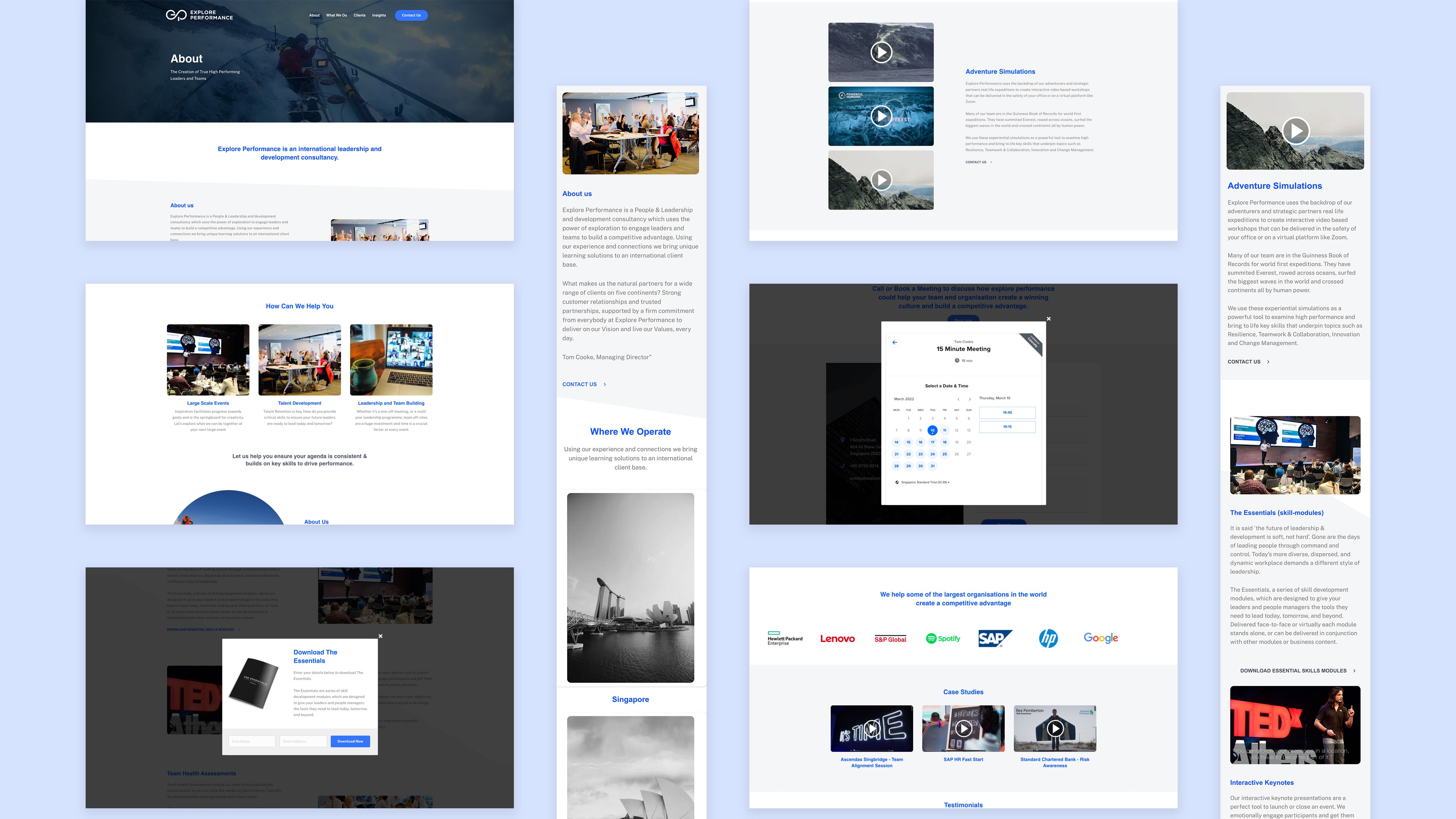 The problem facing Explore Performance was pivoting.
80% of their facilitators are professional athletes or adventurers.
They've summitted Mt Everest, surfed the biggest waves in the world and one is even in the Guinness Book of Records for completing the worlds longest polar expedition of all time.
These people are action-takers, doers, so delivering educational content via Zoom is something that was well outside of their normal ways of operating.
However, in true action-taking style, they all took up the mantle of want people to see them as innovative, unique and able to approach learning in a completely different way - living what they teach.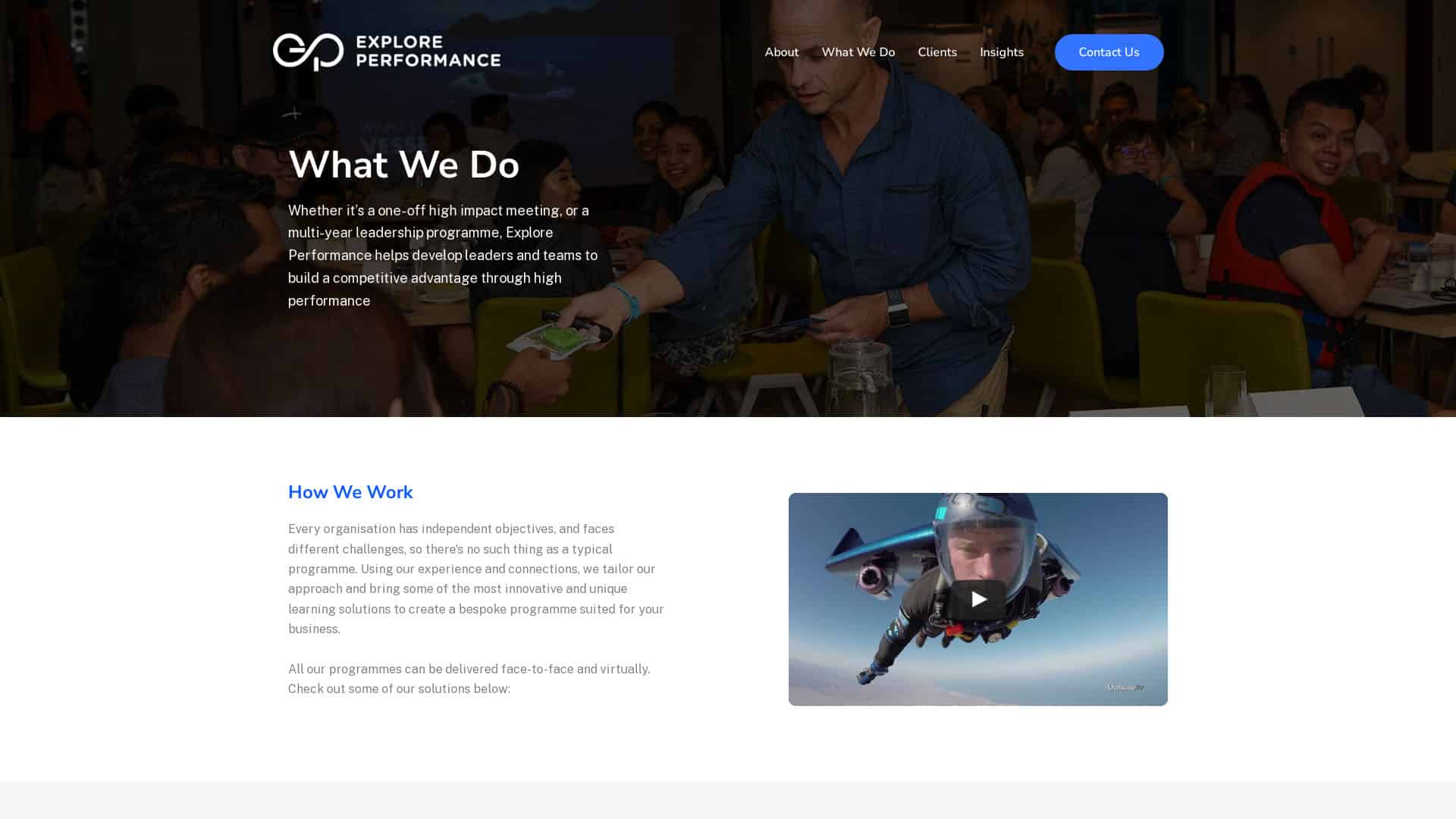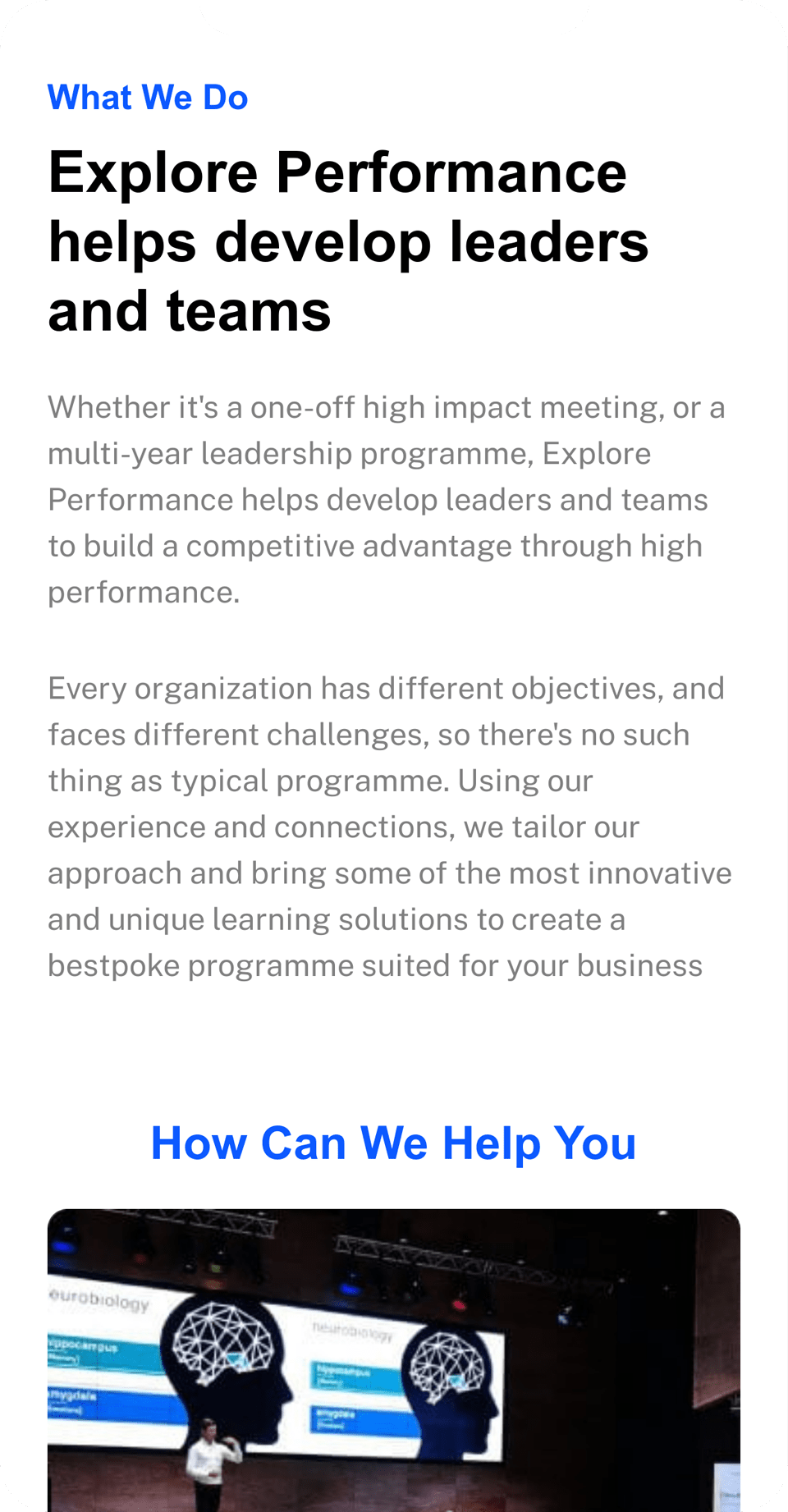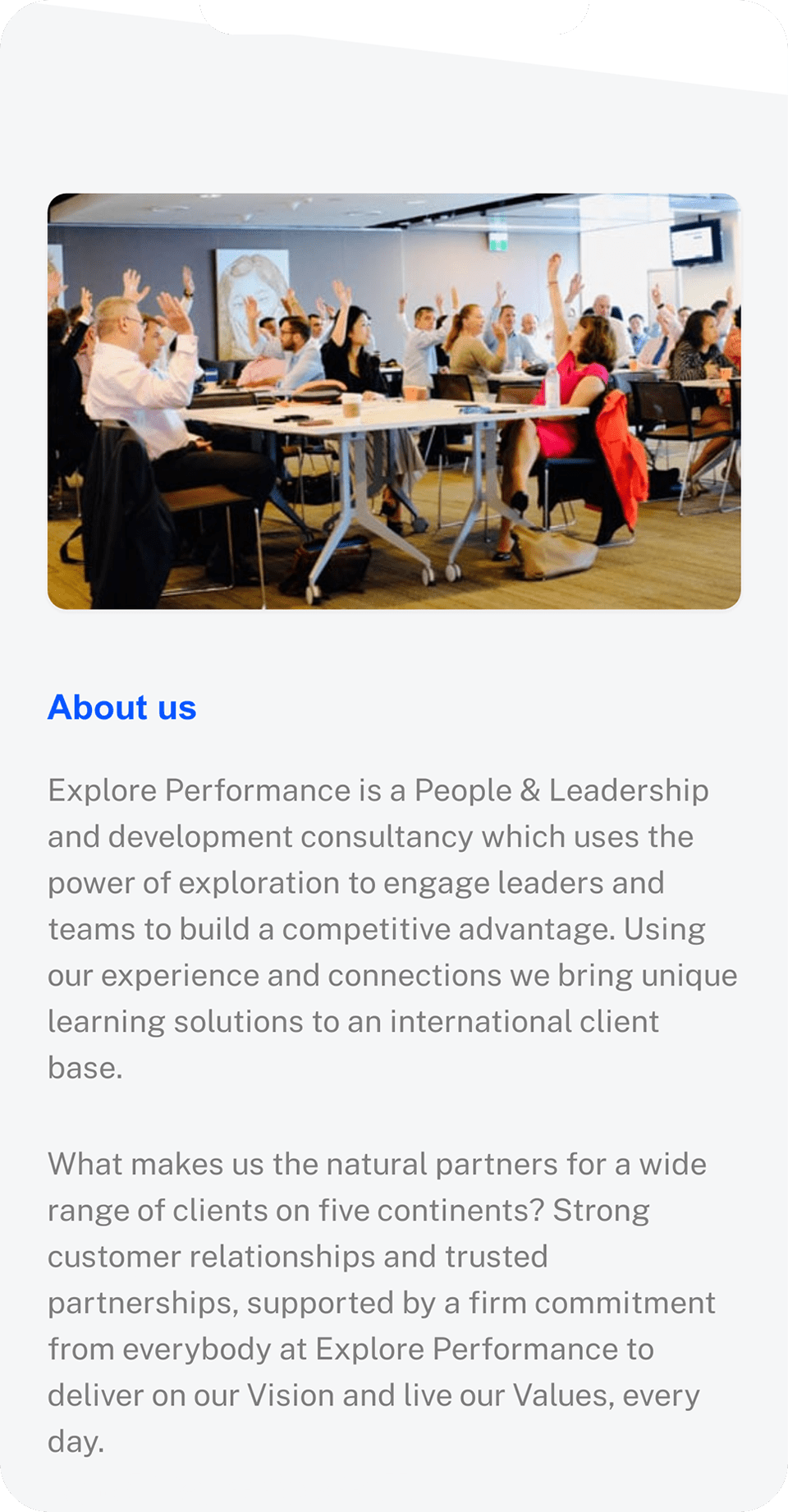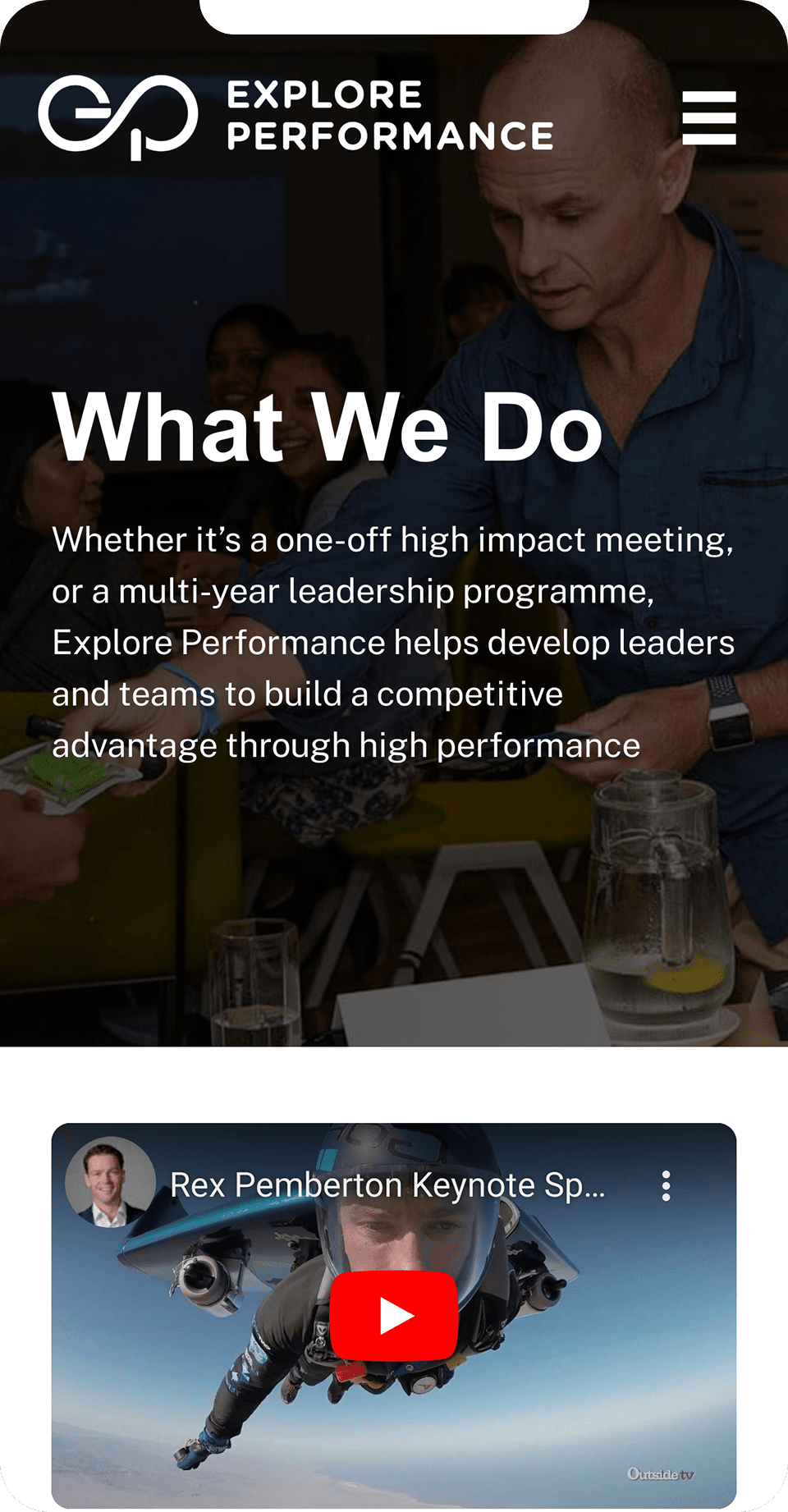 The new website is clean, clear, and uses case studies and testimonials to help paint a picture of what working with Explore Performance would look like for potential clients.
With Chillybin's marketing strategy implemented as well, we added a downloadable lead magnet so if someone registers their email address they will receive a PDF sales brochure and become part of the Explore Performance ecosystem.
What the team at Chillybin delivered is a website that takes Explore Performance to the next level.