WooCommerce website for Singapore's best gift box business
Arlou & Rose have a unique offering in Singapore, as they cater to gifts for mums - not just babies.
Giving a gift box from Arlou & Rose takes the simple act of giving to a whole new level. A lot of consideration has been given to all the details. Exactly what do new mums and expectant mums need?
Because of this, these care packages include labour blends, mother's tea, and comfort boxes, along with products that alleviate morning sickness and ease the painful postpartum experience. These boxes are a gift that shows how much thought goes into what a new and expecting mother is experiencing.
Rose has five core values that drive her business.
Good quality products
Products that look good
Great presentation
Responsive and efficient
Nothing but the best
After going through the experience of trying to find gifts for mums without success, Rose had identified the following pain points that she knew she could solve.
People can't find a readymade gift box with a variety of products for both mum and baby.
There were no nice hampers/gift boxes products for Mum.
Hampers already in the market were very limited and/or tacky.
The website needed to show the reader that they were in the right place and that the struggles they were having in finding the perfect gift would be resolved by buying through Arlou & Rose.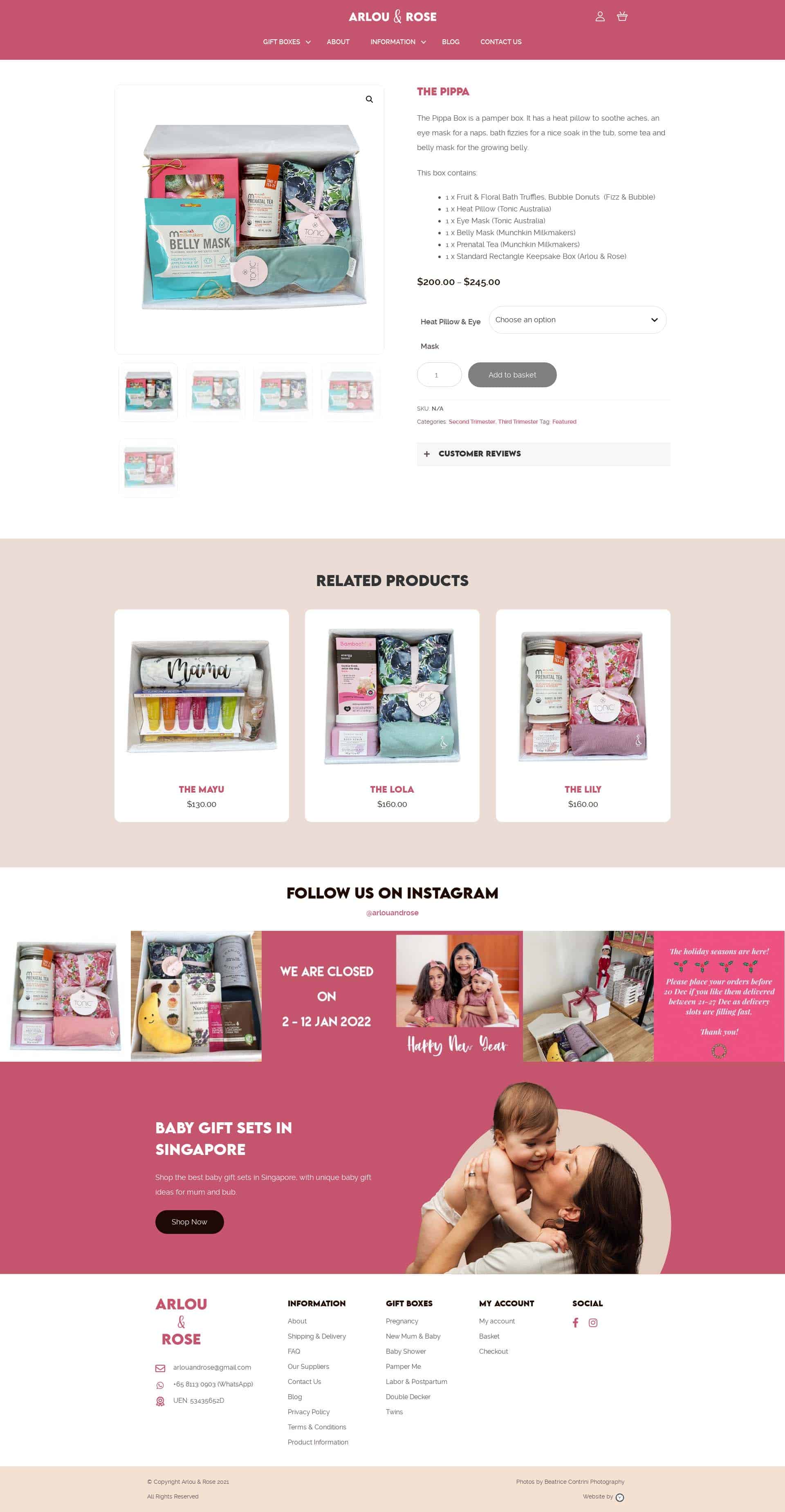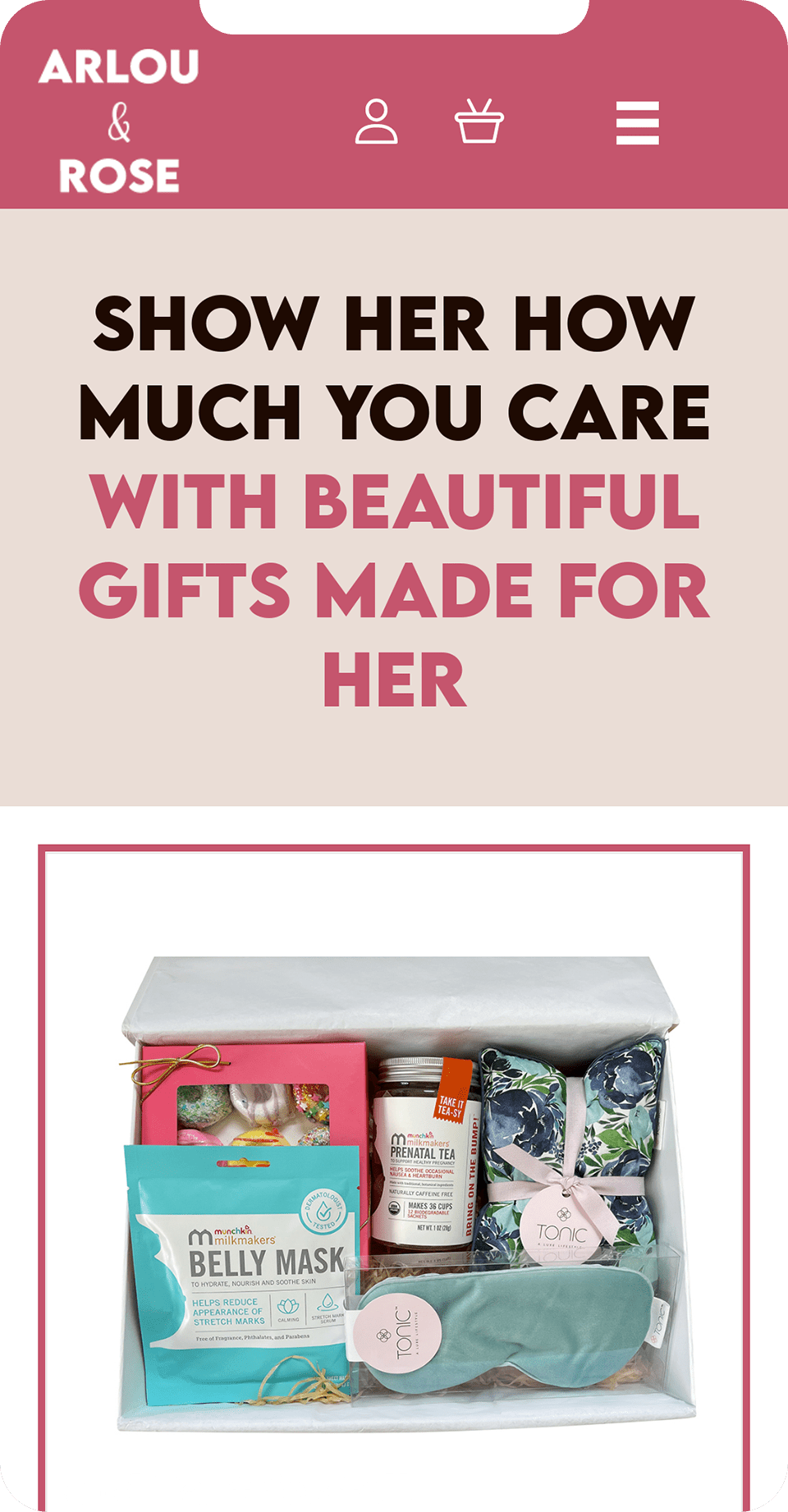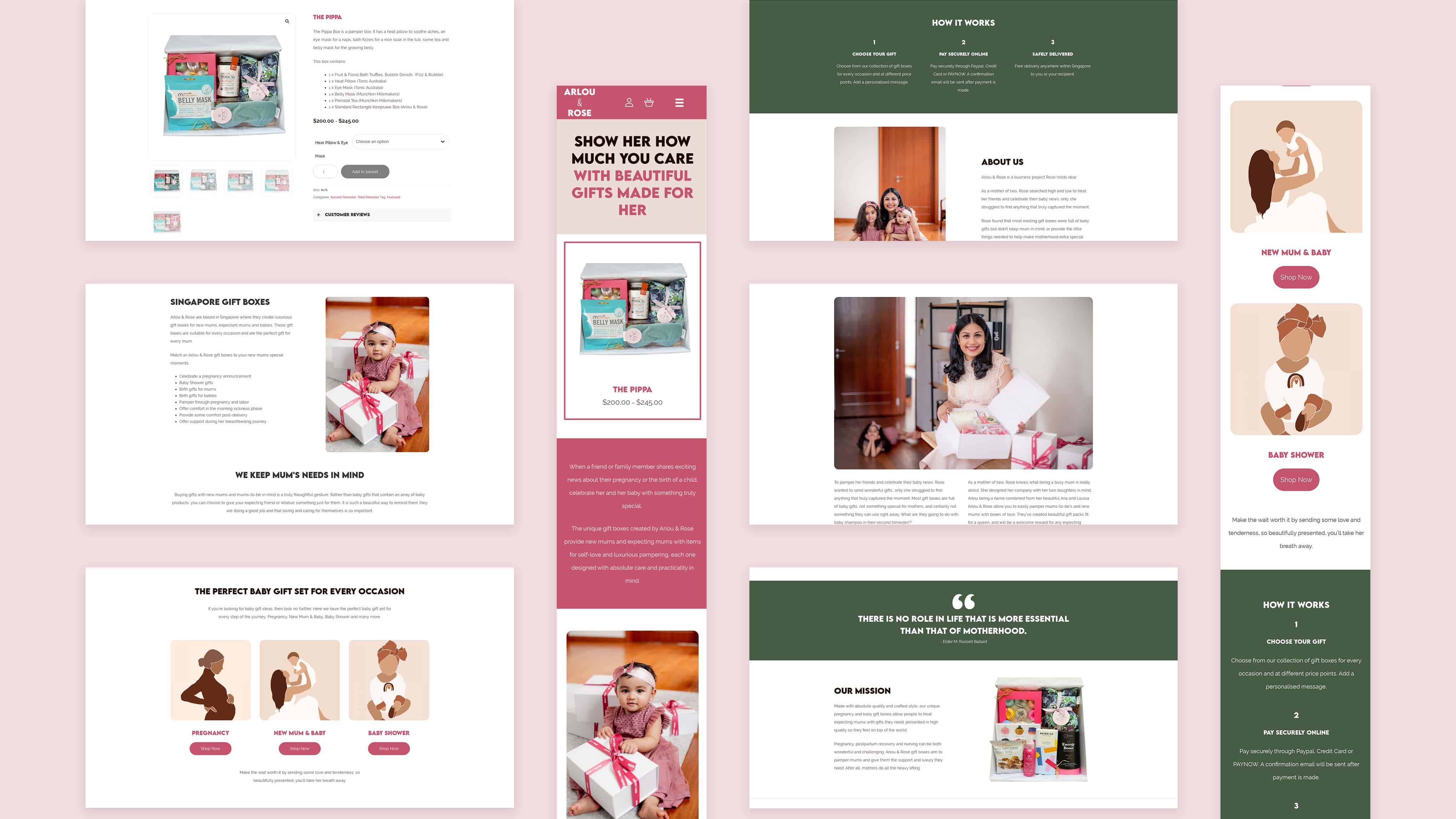 The problem that was also an opportunity is that nobody else in Singapore is doing what Rose does, so she needs to help educate visitors to her site on why it is important to give mums a gift for them to feel special too - not just babies.
The fine line is while people are searching for mother and baby related information, Rose is not looking to be an educator on parenting, so as such, needed the website to act as a filter so the right people would visit and order gift boxes.
As well as these key issues, Rose wanted to give visitors her site the 'wow' factor that would have them feel proud to send an Arlou & Rose gift box to their friends and family members.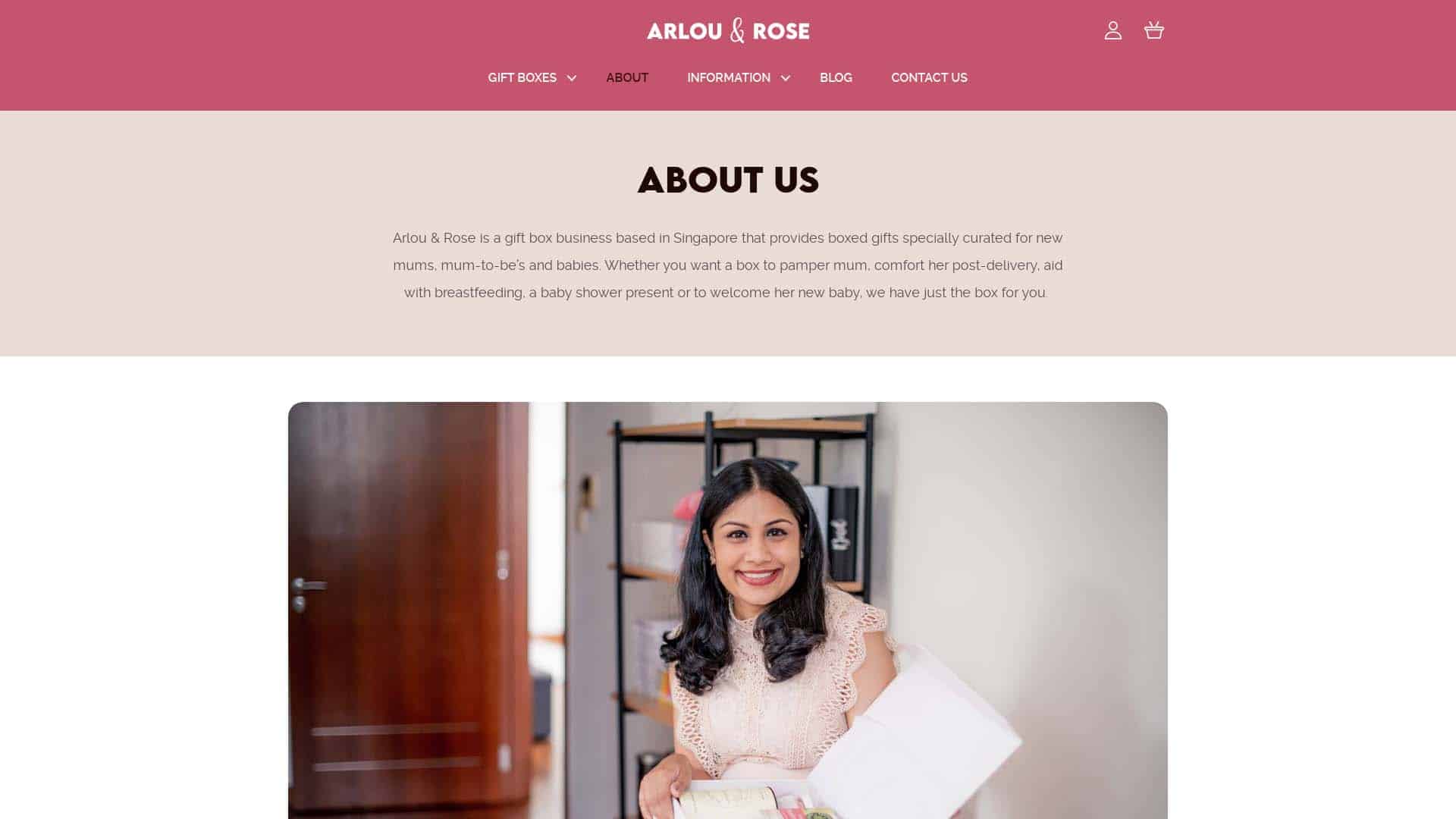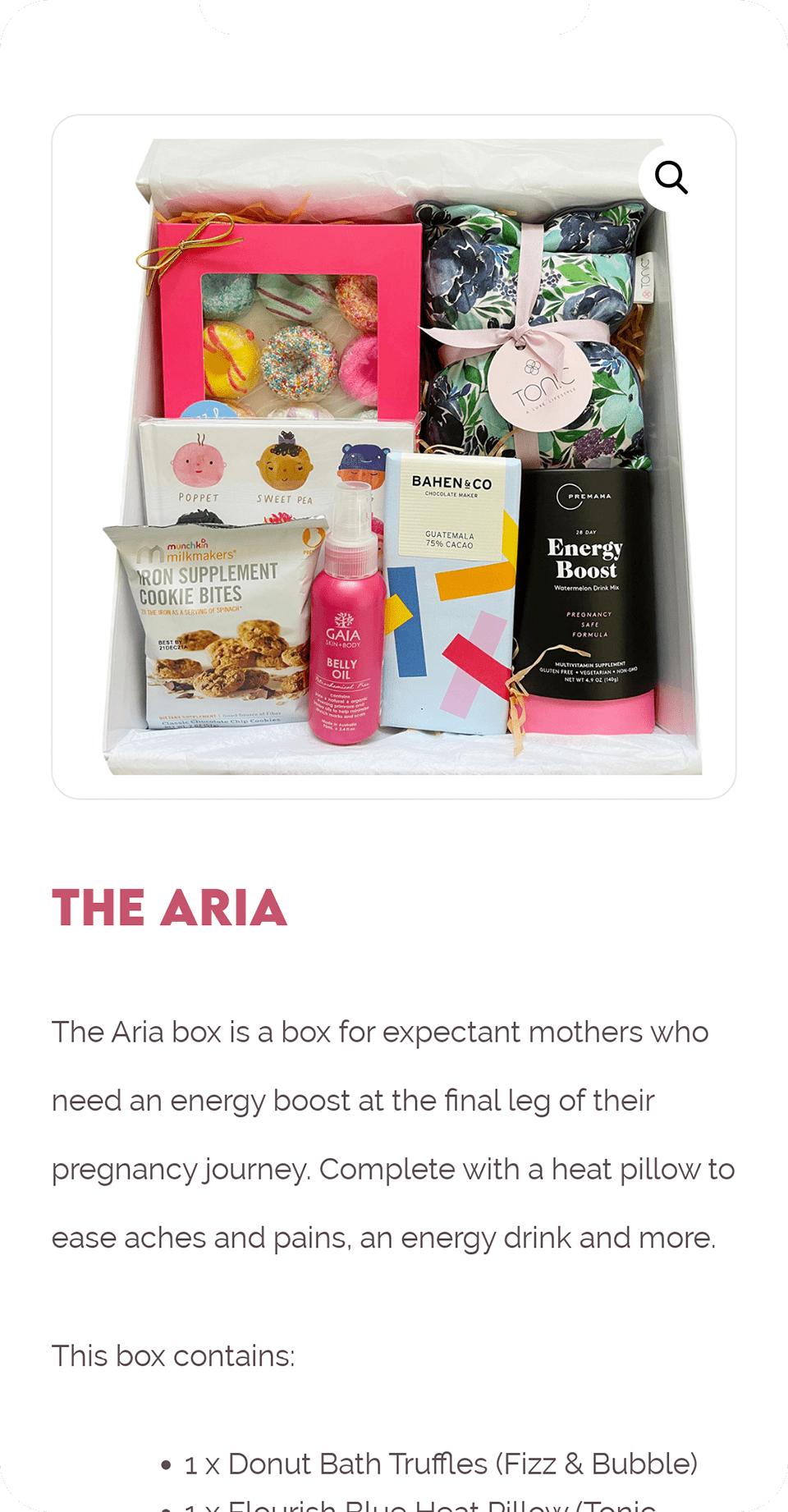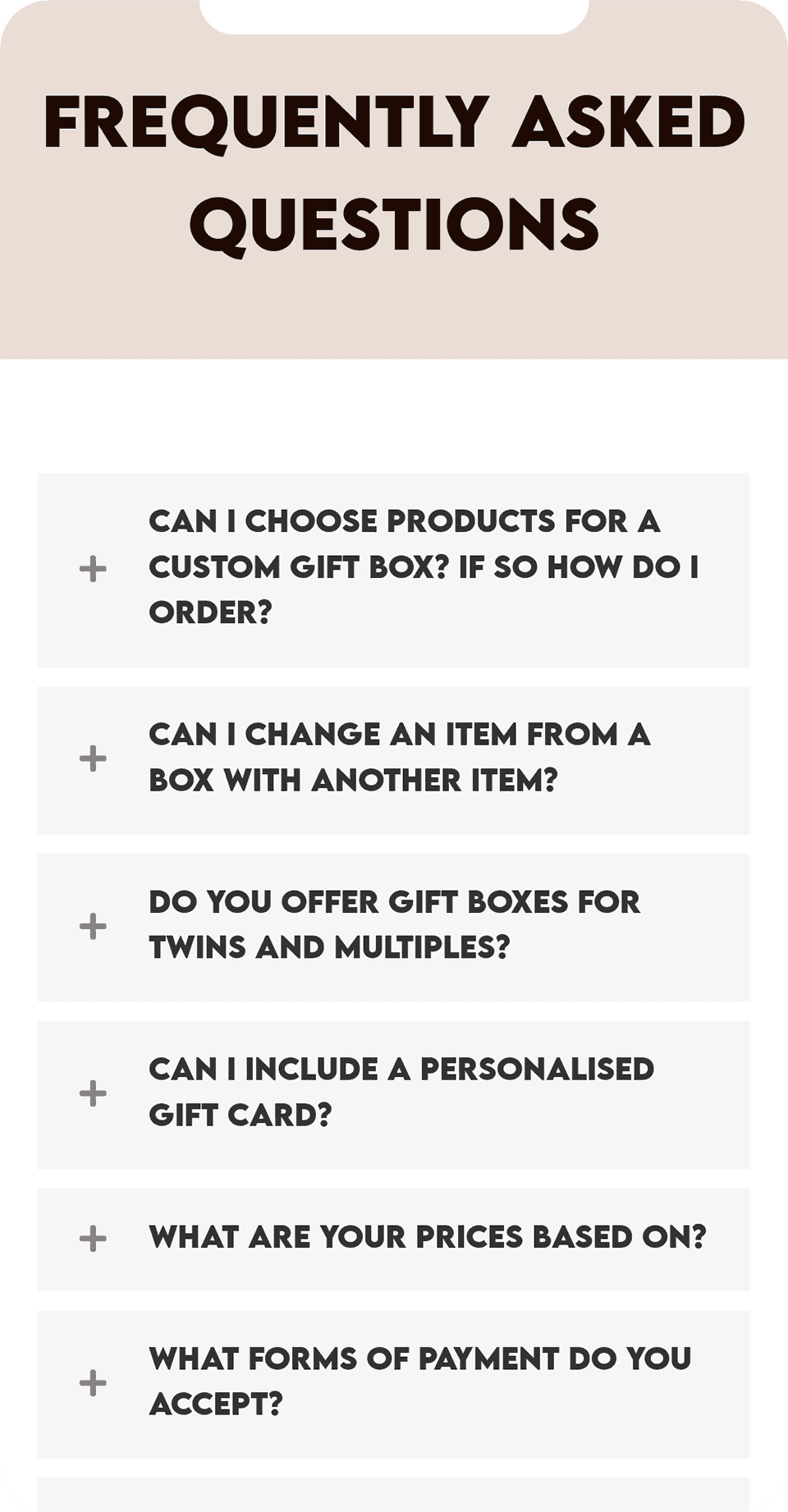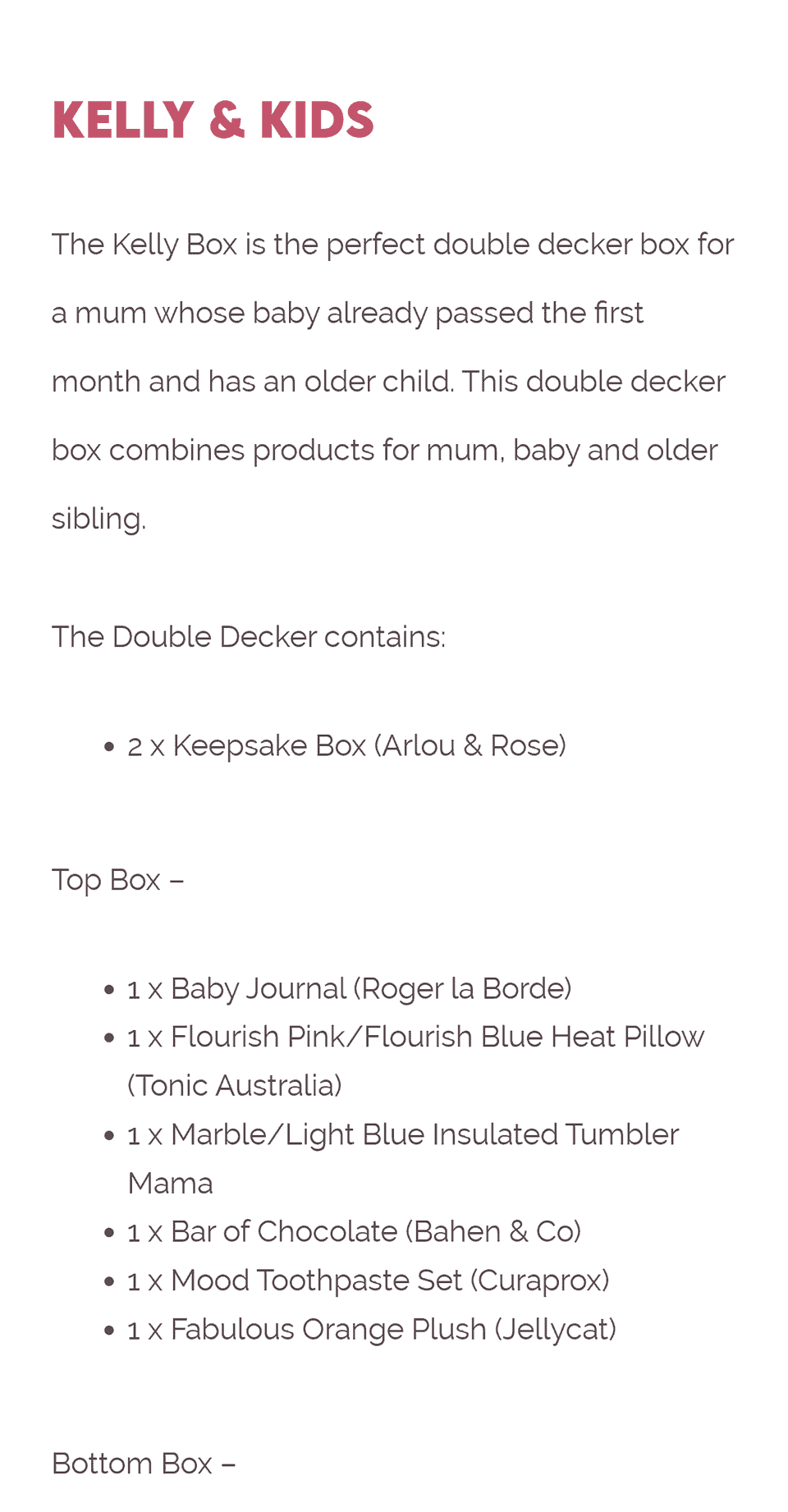 The new website is clean, clear, and uses a combination of striking photos with easy to use navigation menus to help people find the perfect gift for that special someone.
With Chillybin's WordPress Support added to the package, Rose has ensured her site will stay safe, have the latest updates, and can grow with her business.
What the team at Chillybin delivered is a website that really is the gift that keeps on giving.