Why Online Reviews Are Important to the Success of Your Business
It's actually better for your business to have independent reviews online.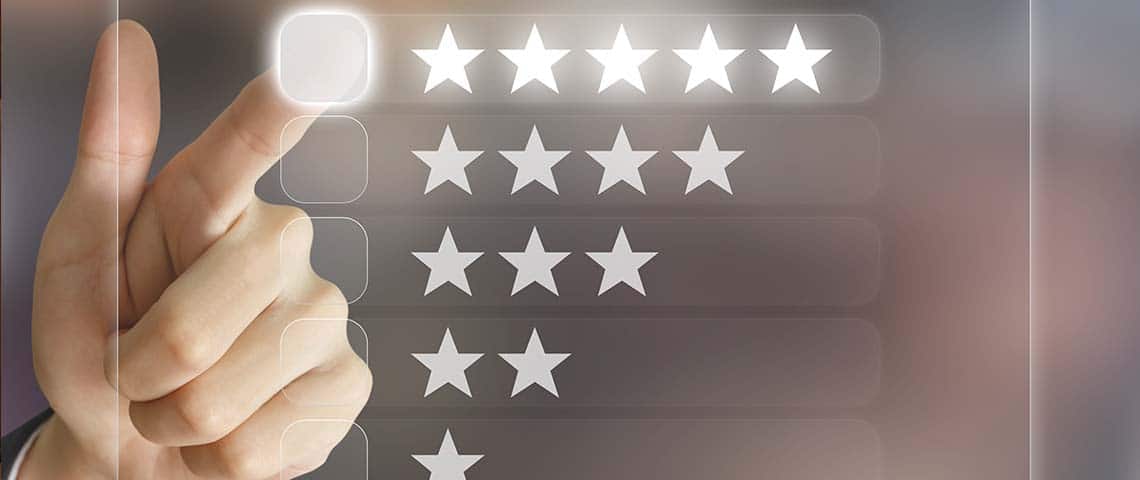 Dealing with online reviews can be difficult and downright scary. It's one aspect of getting your business online that you don't have any control over which can cause a lot of fear that's why so many business owners wish they could get rid of all those outside reviews altogether.
Even though it might help you rest easier at night, it's actually better for your business to have independent reviews online. Here's why.
People Trust Businesses with Online Reviews
Did you know that 88 percent of consumers trust online reviews like they would a personal recommendation from a friend or family member? As a matter of fact, most people won't even make a purchase without first checking out the reviews online. If there are no reviews, they'll likely move on to another product that has been tried and tested.
The fact is, online reviews can boost the credibility of your website and your business. But what about bad reviews? Won't they hurt your credibility?
The surprising answer is that it doesn't always happen. No matter how great your product or service is, there's always going to be at least one person who doesn't like it and shares their disappointment to the world. What matters is how you respond to that negative review.
If you answer their questions and concerns in a kind and compassionate way, you can actually turn a negative review into a positive one. Customers who read that review in the future will see that you take customer service very seriously and may actually be willing to make a first purchase. Even bad online reviews can increase your sales!
Did You Know Online Reviews Can Actually Boost Your SEO?
According to Moz, reviews rank fifth in importance when it comes to driving SEO. You can actually rank better in all the top search engines when your business has online reviews, whether they're positive or negative. There are a number of ways reviews can have a positive impact on your website and your business:
The quantity of reviews matters. Sites with at least 10 reviews rank better than sites with fewer reviews.
The diversity of where reviews are posted can affect your SEO. How many places on the internet can reviews of your product or service be found?
Keywords in the review can make it easier for search engines to find your website.

Ways to Encourage Reviews
As nerve-wracking as it may be, it's definitely in your best interest to encourage reviews. There are a few easy ways you can do this:
Register your business with online review sites like TripAdvisor, and Yelp
Respond positively to all reviews
Encourage happy customers to post reviews
Consider collecting your own reviews and posting a few on your website
With a little extra time and effort, you can definitely make those reviews work for you. If you'd rather leave it all to someone else, give us a call. We can help you promote new reviews and deal with old reviews so you don't have to.