Is your business GDPR ready?
If you are a company that in any way 'targets EU residents', even without a physical presence in the region, the GDPR applies to you.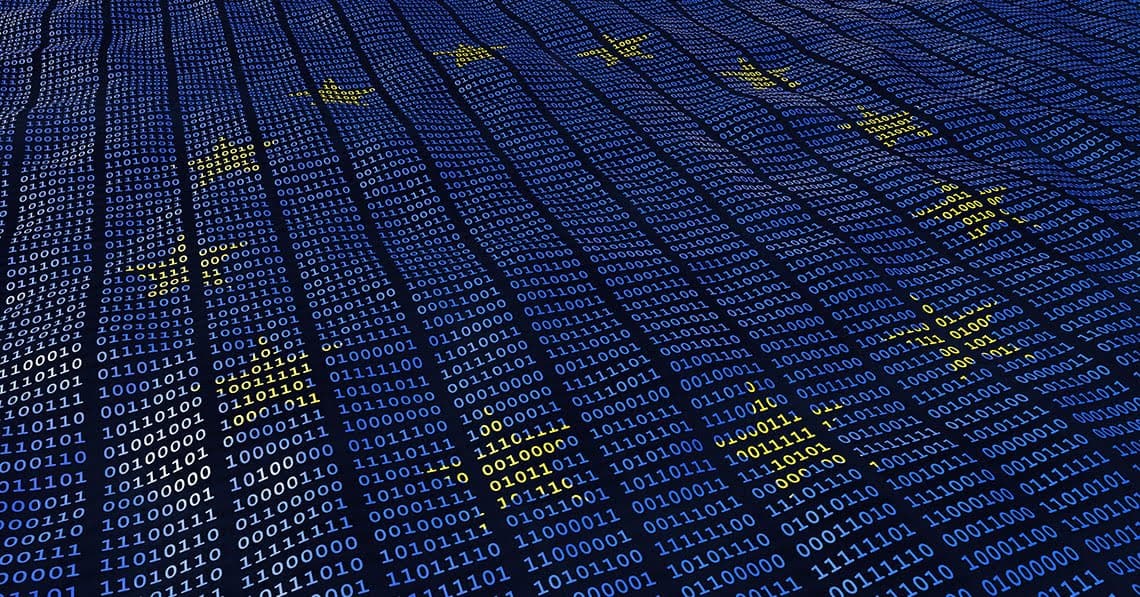 Find out the 'must-know' facts about Europe's new General Data Protection Regulation!
Data protection and integrity is something that is getting increasing traction in today's day and age. From Facebook data breaches through to constant data hacks and credit card fraud, it's important for businesses and individuals to be savvy in an increasingly e-commerce-based global economy.
With our financial, medical, and personal details kept in a range of digital files in servers across the world, it's important to question whether institutions are protecting important information about you and your loved ones.
With more data available on just about everyone on the planet thanks to new tech developments such as smart watches, the problem is not only what do we do with all this data, but how is it being stored and protected?
While many companies are taking care of business when it comes to cybersecurity, questions should be raised whether governments are doing their bit to protect our data integrity? This is where the GDPR will come into play.
So, what is the GDPR, and how will it affect you?
The European Union's General Data Protection Regulation (GDPR) is a unified set of laws that apply to data processing specifically in relation to EU citizens.
Implemented from 25th May 2018, the regulations impose much stricter regulations as well as enforces penalties and fines ranging from €10million to €20 million or 2-4% of global turnover for data breaches through non-compliance.
What are the reasons behind the GDPR?
The regulations have been brought into play to provide more power over how personal data is being used. EU citizens are now given more rights and, more importantly, recourse when data is misused.
Europeans now have a higher level of peace of mind that when they provide their details to digital service providers their personal information will be protected, otherwise the GDPR fines will be enforced for the business carrying out the breach in data security.
Finally, and most importantly, GDPR will provide a clear legal framework and crystal clear regulations for businesses that operate in the EU – providing one set of rules across the single market.
6 principles of the GDPR
Data shall be processed "lawfully, fairly, and in a transparent manner."
You will need to be transparent and upfront about what you are collecting their personal data for.
Data shall be "collected for specified, explicit and legitimate purposes."
You are not able to collect user data without explaining how you are legitimately using that personal data.
Data processing shall be "limited to what is necessary" for the purpose.
You can't collect all sorts of personal data on if all you need is an email address (e.g. lead magnet, eBook download). You may only collect the minimum amount of data for the purpose you are collecting it for. Once you have collected the necessary data, you can only use it for its intended purpose (e.g. you cant send them an email newsletter if they have only asked to download an eBook).
Data shall be accurate, kept up to date, and correct.
This doesn't really apply to small businesses.
Data shall be kept so it identifies a person "no longer than is necessary."
You should not keep personal data forever unless there is a specific reason.
Data shall be "processed in a manner that ensures appropriate security."
You have to take reasonable steps to protect the data. We should all already be using SSL certificates and other ways to actually make sure that we're protecting the data, (Data should be stored behind a secure wall (password collected).
How can you protect yourself with the new GDPR?
If you are a company that in any way 'targets EU residents', even without a physical presence in the region, the GDPR applies to you. In terms of targeting, this could be as little as making products available for purchase in the EU, marketing or tracking online movements of people in the region.
Rather than putting it in the 'too hard basket' it's important to be aware of how the GDPR may apply to your business so you can ensure your business is 100% protected.
What changes do I need to make when collecting personal data from potential leads?
Are you GDPR ready?
We can sort the fact from fiction and make sure that you're ready to comply with the GDPR coming now that it has officially launched on 25th May.
To ensure your website and eCommerce platform meets the strict GDPR requirements speak with the team of experts at Chillybin.
---
We've pulled together all the essential facts to provide a complete GDPR package for all interested clients. To get your hands on a copy simply click on the link below to purchase and protect yourself, your business and your future prospects of operating in the EU.