5 Tips for Hiring a Great Copywriter
As amazing as your new website looks, it won't hold up unless you can back it up with consistent high-quality content. Hiring a copywriter can help take your content to the next level. We show you how to make the right hire here...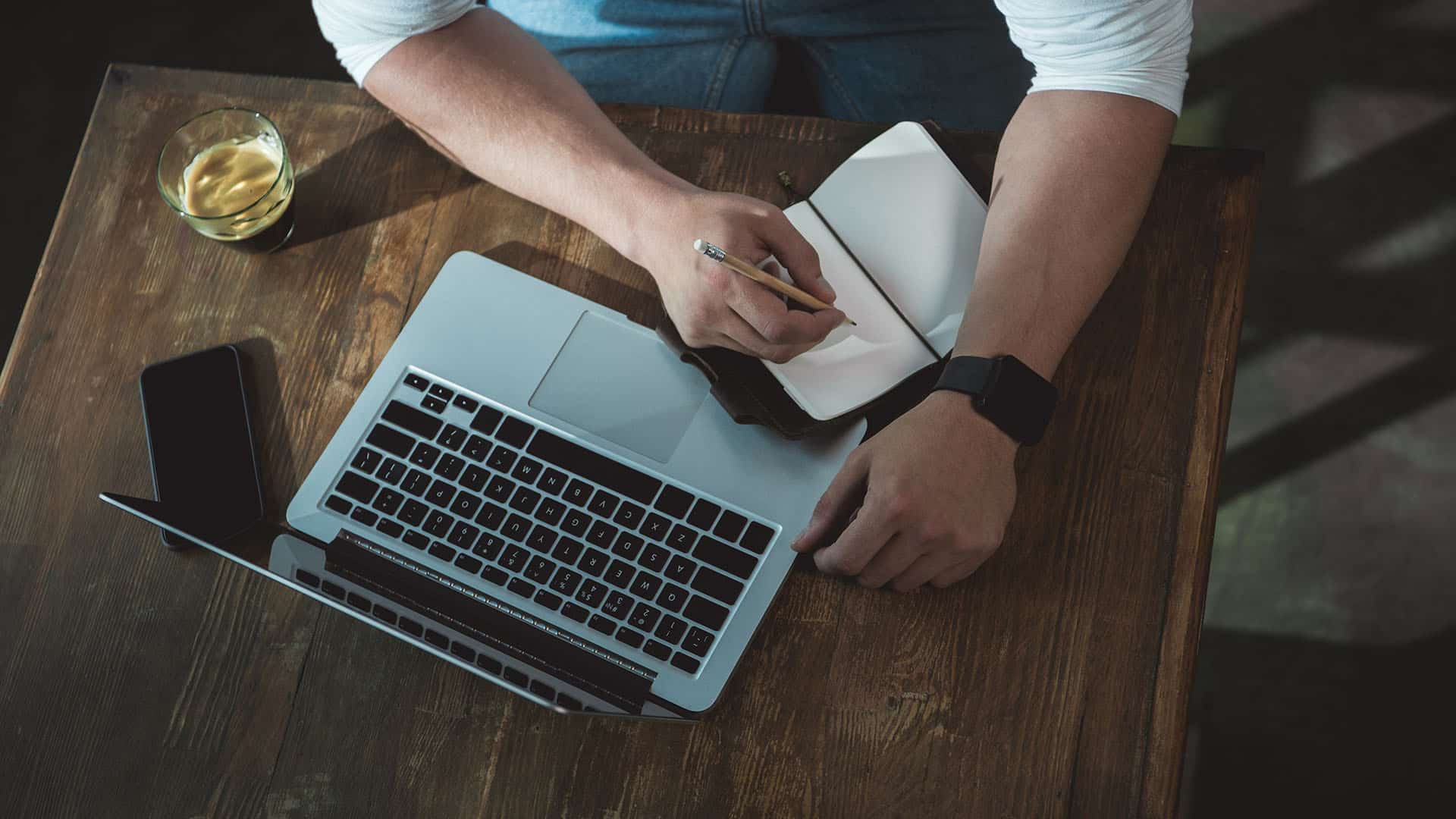 We get some amazing businesses through our doors at Chillybin and we get to create some standout websites that deliver quality, style and high tech features. But in order for any website to go the distance, stay relevant and keep audiences engaged they need to continue to produce high quality and relevant content, no matter how well they are built.
As amazing as your new website looks, it won't hold up unless you can back it up with consistent high-quality content.
The quality of your content will depend on who is writing it. Hands down the best person for the job is someone in your industry who knows the business like the back of their hand. That's usually the business owner or someone really well ingrained in the everyday running of the business. As well as advice, tips and informative information, someone in the business can also offer stories of their personal journey and unique insights from years of business experience.
For most business owners writing their own content is out of the question. They are too busy running their business and talking to clients to deliver content on a daily, or even weekly basis, and for many, they don't have the confidence to get their thoughts onto paper.
Writer's block is a real problem for many business owners. Losing time staring at a blank page and not knowing where to start, even if they have a topic or discussion in mind.
And there is a reason for them to be nervous about getting it right. If the message in the copy isn't clear or if it's too hard for people to read, customers won't be able to feel a connection to the brand or gain any value. They won't stay around for very long, and they certainly won't remember your brand or refer to you down the track. That's why great copy is vital for turning a visitor into a customer.
To help you out you need to hire a great copywriter who can take what's in your head and get it onto paper, hopefully in a way that is genuine and recognisable as your voice so that you can back your website with credible, trustworthy and brand-building content.
Finding the right copywriter can be a difficult task. It's hard to know what to look for to ensure you end up hiring the right person for the job.
In this blog post, we are going to cover the five main things to look out for when hiring a copywriter so you can stop wasting time staring at a blank page and start uploading quality content to your business website.
See How Chillybin Web Design Can Drive Massive Amounts of Traffic to Your Website
SEO – drive people who are ready to buy directly to your website.
Content Marketing – our team of native-English speaking writers will craft articles that position you as THE authority in your niche.
Paid Media – pour fuel on the fire with paid ads that produce a steady stream of leads for your business.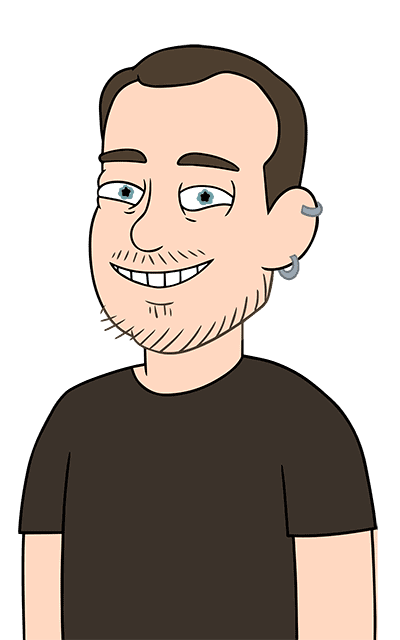 How do I find a good copywriter for my business?
You'll want to screen your copywriter candidates carefully. Rather than resorting to emails alone (tempting to do because you can see their writing style and ask for samples) make sure you also ask for a phone or video interview. That way you'll get a live sample of their language and communication skills and can make sure what you see in written conversation is matched in what you hear in a call.
There are a few things to cover through your screening process in order to find the right person for the job. Let's go over the five things to look out for when hiring a copywriter.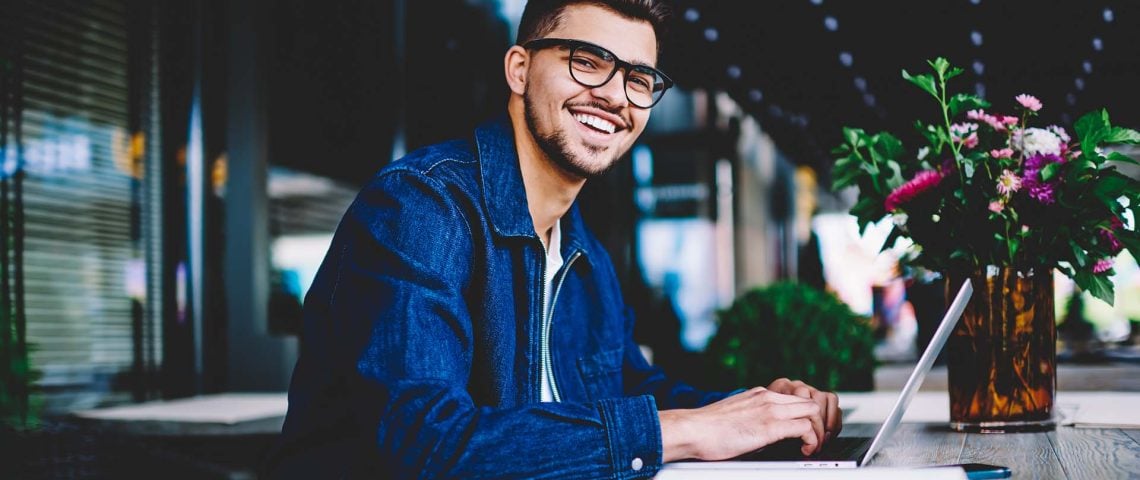 Portfolio
Your writer will have a wealth of previous experience and that will show in the examples of their work.
Many copywriters can show you a portfolio of previous work so that you can get a feel for their writing style. While it might be unethical for them to reveal who their clients might be, you can definitely get a feel for their skills and abilities without seeing any branding.
It's well worth asking if they have any client testimonials if they are given the all-clear with their clients to reveal that a copywriter is used.
Communication
Communication is vital for any good working relationship, but even more so from your copywriter. As well as the basic things like making sure they get back to you on time and following instructions well, you want to see what they need from you in order to make the copy as authentic as possible.
A lot of this will be dependent on how much you want to contribute to your copy. It's good to know in advance how much time and effort you want to put in so you can match your needs to the person you hire.
Do you want them to work completely independently from you and just send relevant copy through, or do you want to hold briefing sessions where you send them notes or verbally tell them what you are thinking about so they can articulate it on paper for you?
A copywriter can take your notes plus previous blogs you might have as well as industry information sourced online or through you to create valuable content for your readers.
You also want to establish what your editing routine will be to be sure you have time to read over every blog in full before it's published. This is your company and your brand so it's important you know what topics are being discussed so that you can answer any relevant questions coming in or nip any problems or facts that go against your business values in the bud before they go public.
A person in the business has the best information for content, so whatever you can contribute will most certainly enhance your copy quality and authenticity as well as being completely unique.
On that same note, you'll want to discuss your company goals, "why" and values with them before you hire to see if it's in alignment with their work ethic too.
Use this early communication as a test run. If they take too long to get back to you or avoid certain questions or have vague answers, it's a good sign you will want to avoid working with them.
Enthusiasm
Copy that is engaging has personality and passion. When you hire a copywriter who is genuinely interested in your business and what you want to convey, then getting that necessary enthusiasm across in your content will be easy. Not only that but your writer will be enjoying their work and will be more likely to stay with your company long-term.
If they ask you lots of questions about your brand, your goals and your intended message, that's a great sign that they are switched on and are interested in your industry.
Writing style
Your content will have a particular voice or style. Ideally what you want to achieve is a style that's close to your own; how you would speak and what you would say. Is it going to be professional and factual, casual and friendly or funny and relatable?
This is important because this is what will give your brand personality and get readers feeling safe and comfortable with your name and offers.
While some writers are usually able to adapt their style to one that better suits your brand, others will rigidly stick to one type. It's important to establish this before hiring your copywriter so that you can either look for someone who has a portfolio of writing you want to replicate, or someone creative enough and flexible enough to match the style you want to achieve.
Look for ways you can help them out by replicating your voice. Most companies have some existing content they can draw on; interviews, press releases, maybe a YouTube channel or product explainers, all sorts of existing content can be given to a copywriter to help them understand your voice and create copy that is relevant to your business, using your own style.
Personality
Look for someone you can form a good relationship with. While you're not looking to be the best of friends, you will need to get along with your copywriter so their personality and how you feel about them will come into play. It's important that they're on the same page as you. Are they friendly? Do they listen? Do you feel like they care about what you have to say?
When you have a good working relationship they can easily pick up ideas and outlines from you and turn them into quality content with an authentic feel. You'll also feel more comfortable sharing your ideas and offering feedback because you know it will be well received.
Conclusion
While the business owner is the best person to write copy for the business' online content, they rarely have the time and ability to make this happen. Instead, they can hire a great copywriter to work closely with them to produce outstanding content that will have a genuine look and feel, as if they wrote it themselves. Take the time to hire the right person, someone who will represent your brand and showcase your company in the best light.
If you would like to discuss your copywriting needs, contact Chillybin for help with your service pages, keywords, and even full articles.