The dawn of the chatbot for business Do you need a chatbot plugin for your website?
Chatbots are for business owners who want to make the most out of the time they spend building their business. Here's how.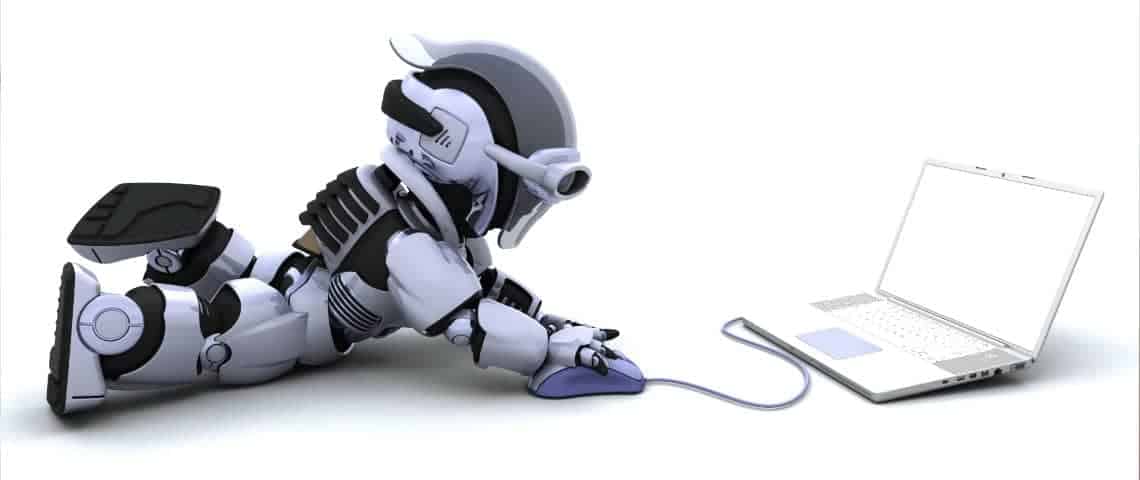 There are a few schools of thought when it comes to chatbot plugins. You either love them or you hate them.
Commonly called chatbots or web bots, bots are an online business plugin that runs a group of automated tasks on your website.
Used by many e-commerce sites and service providers, chatbots allow you to punch in a range of frequently asked questions or requests and answers that bots use to cleverly process and respond to customer queries. In their simplest form, bots work to streamline customer service queries and boost engagement on your website – and in the 24/7 world of business who doesn't want that!
Some of the world's biggest names use chatbots on their sites including Facebook, so it's safe to say they aren't shrinking violets when it comes to online business tools.
There are good and bad bots, and they are usually grouped together in the following way:
Good Bots
Monitoring bots – monitor website availability and functioning of online features
Commercial crawlers – authorised data extractors for marketing tools
Search engine bots – make ranking decisions on search engines
Feed catchers – send content to mobile and web apps
Bad Bots
Impersonators – commonly used for DDos assaults
Scrapers – used for unauthorised data extraction
Spammers – inject spam links into forums and comments
Hacker tools – bots that look for sites with vulnerabilities
Source: Incapsula Bot Traffic Report 2016
Chatbots direct enquiries to the correct department rather than waiting on hold for long periods of time and are in place to streamline communication for website users and keep visitors on the page.

So how does a chatbot work?
Running automated tasks over the Internet, chatbots can arrange data, answer simple questions or collect information and index it. Search engines such as Google and Bing use crawler bots to collect information and index their results for us every day. Whatever you need a bot for whether it be monitoring, data extraction, search engine ranking support or as feed catchers, your business can tap into the benefits of bots without needing expensive human interaction.
Are chatbots good for your business?
Bots are fantastic at answering basic FAQ's, pushing people to sort out answers for themselves and working through basic issues for website visitors so you can engage with your target audience 24/7.
Does your website require a chatbot?
If your website is starting to get too many enquiries that are taking you away from undertaking your 'primary' business functions, it's time to get a bot. With 52% of web traffic in 2016 the result of bots, they are a significant way to drive traffic for business.
However, if you have a website that only gets a few enquiries per week, then it is not yet time for you to create bots on your page.
Some of the top chatbots used for business include:
ChattyPeople
MEOKAY
Smooch
Botsify
Beep Boop
Chatbots are an innovative way for a business to reduce the time people spend doing menial tasks and allowing staff to spend more time doing things that will make a difference to your company's bottom line, goals and objectives.
If your business is looking for an automated solution for visitor engagement on your website and are struggling to get on top of your communication with online visitors a chatbot could be the perfect solution to your problems.
To find out more about how you can boost visitor engagement by installing a chatbot on your Wordpress website contact the expert web design and development team from Chillybin today.