Clients love working with Chillybin for all of their web design needs. These testimonials are a few of the hundreds we have!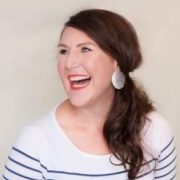 Marketing Manager, Expat Insurance
Kate Marsden
We wanted to refresh our brand and at the same time get a new website that was mobile responsive. Shaan and Chillybin came really highly recommended from Delilah Creative, the designers that we engaged with. The process was really easy and the tangible results have been fantastic, traffic has been up 20% in the two weeks since we launched and conversions are up 15% on our previous website.
I sleep a little more soundly at night now and can do my job effectively. Everything is being tracked really well, it feels really good knowing that traffic is coming in, leads are converting and people are paying attention to our brand, and that means everything.
Read more about the website design services we provided for Kate Marsden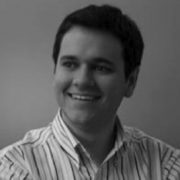 Founder, Enjoy Compare
Gregory Fortune
We approached Chillybin Web Design in the early stages of our website development. Shaan and his team helped us develop our approach, with technical support to help focus our efforts. The result was a website designed and developed by Chillybin Web Design that surpasses our expectation. We found his team quick to respond, adaptive to changes and always helpful. I would recommend Chillybin Web Design to anyone who needs support from concept to delivery, as they provide a full end-to-end solution.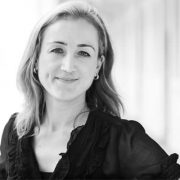 CEO, CrescoData
Anna Trybocka
Thanks for getting things turned around so quickly. We really appreciate you getting the 'bigger' picture and understanding where we're trying to position the business and reflecting that in the website design.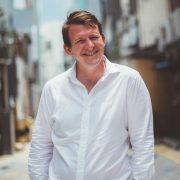 Founder, Hurrah!
James Rotheram
We've worked with Chillybin twice now. Both projects were top notch. Shaan and team are responsive and come with insights and heaps of creative. They understood what we wanted to achieve from the outset on both projects – which were very different from one another. Making sure every little request and detail was taken care of.
With theminutelist.com Shaan and his team continue to give us guidance on best practice and are actively shaping what this platform is now and what it can be in the future.
With the Hurrah! website the new website has allowed us to move to the next phase of our development, moving from a production company to a Creative Production Agency – no small task, Shaan and team were a constant and helped with all aspects of our website – which acts as our storefront. Since relaunch – with the new website front and centre – we've increased revenue and our conversion of prospects to long-term clients has increased hugely. Hurrah for Chillybin!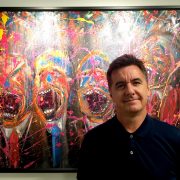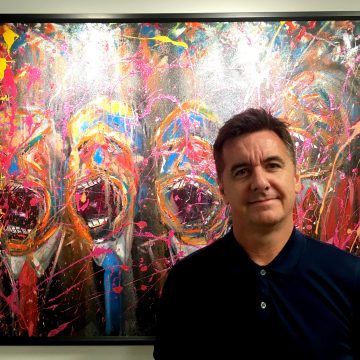 Director, Art Works Pte Ltd
Troy Sadler
We are amazingly proud of the work Chillybin has done for us. Shaan worked with us through a professional, well-thought-out process of website design and development.
They delivered a site that exceeds our expectations and gets awesome feedback from our investors.
Their commitment to quality, technical expertise, and process discipline are inspiring. We don't know anyone that knows WordPress inside and out like they do and we're thankful that we found that expertise in Chillybin Web Design.
We have engaged them to maintain our WordPress website and optimise for SEO, as well as look after our marketing and lead generation and are looking forward to working with them on many new ventures in the future.
Read more about the website design services we provided for Troy Sadler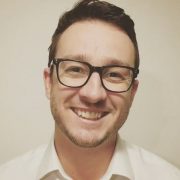 Digital Operations Manager, Foxtel Management
Ashley Tyghe
I'd like to thank you for all you work over the last 12-18 months. You've been a pleasure to work with and you made this WordPress migration project possible. It's been a huge success for Foxtel.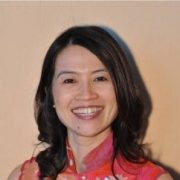 Marketing Director, The Society Of Publishers Asia
Christine Wong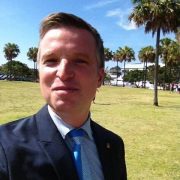 Managing Director, HORUS Development & Consulting
Benoit Badufle
We have been working with Shaan for the last few months in the frame of our website development. We finally launched it as scheduled and were thrilled to see it live and to start getting positive feedback from acquaintances and business partners. While coming at a relatively inexpensive price considering the time involved and how pricey specialists services can be in Singapore, this website has already proven to be a great addition to our operations and allows us to start a new year with many new projects and developments which would be harder to undertake without the support of the website.
Throughout the website development, Shaan's guidance has been unobtrusive while being a source of competence and of advice. It was easy and agreeable to collaborate. Although I was initially suspicious about the web solution which Chillybin uses as a platform of exchange, I got used to it and eventually appreciated it functionalities which were relevant and useful. And Shaan was always on the other end of the email box when required.
It was a very good experience ending with a beautiful website of which we are very proud. Thank you Shaan and Chillybin team.
Marketing Manager, Art Works
Robyn Poh
Our former website needed a revamp and we needed to move from a simple website builder (Wix) to WordPress (which has refined features that can cater to our business needs). We were recommended by a common friend to Chillybin Web Design's services.
Shaan and the team at Chillybin were professional in putting our business and target audience needs first. They were prompt in troubleshooting and finding solutions to developing our website. We were pleased with the outcome of the design and build.
One thing I liked was their ability to translate thoughts and ideas into a working website product. I found the experience very rewarding.
I would recommend Chillybin Web Design to people who need a WordPress website that is designed and developed to meet your business needs.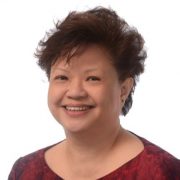 Owner, The Claret Coach
Kathleen Ho
I approached Chillybin Web Design because I needed a website for my new coaching business… Shaan and his team helped me by mapping out a clear strategy for success. The results are outstanding, I now have a website that will work for me as a marketing tool to drive leads. One thing I liked was their ability to convert my goals to a working business website, as well as their ability to regularly communicate the project status. I found the experience very enjoyable and I would recommend Chillybin to anyone who needs a WordPress website for their small business.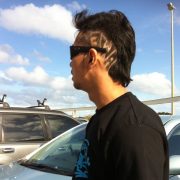 Owner, Micro City Supply
Sam Newa
After going through a few quotations, Chillybin was able to understand my needs and also execute the final product according to my style. The price also fit my budget, Chillybin was able to execute the project earlier than I expected. I appreciate Chillybin's hard work on this project. Thank you! Hope to work with you again in the future!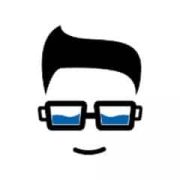 IT Professional, Ethics in Finance - Robin Cosgrove Prize
Nat Sacks
Working with Chillybin has been a very smooth and good example of how a web design agency and client can collaborate to produce positive results.
At the Ethics in Finance – Robin Cosgrove Prize we were fortunate enough to not be stuck with the common website design quandry of having to write content or plan our website structure. This was already in place, but only through an outdated website sitting on a legacy version of a CMS. Our brief to Chillybin was simple, using existing content, refresh the design and feel of the sight to show the RCP as the now mature NFP prize that it is in the financial sector. This was especially important given that our organisation had recently been picked up and highlighted globally by the IMF as positive tool for generating ideas to improve ethics in the finance sector.
Throughout the design process Shaan provided us with frequent updates, opportunities to provide feedback which, after iterating the design further, produced the smooth and professional website we see today. Small updates and tweaks following publication have all been carried out in short order following the launch of the new website and no task has been too trivial.
All of this has amounted to a positive experience from which we are more than satisfied with the results Shaan and Chillybin have produced.