Why Digital Ocean is a Developers Dream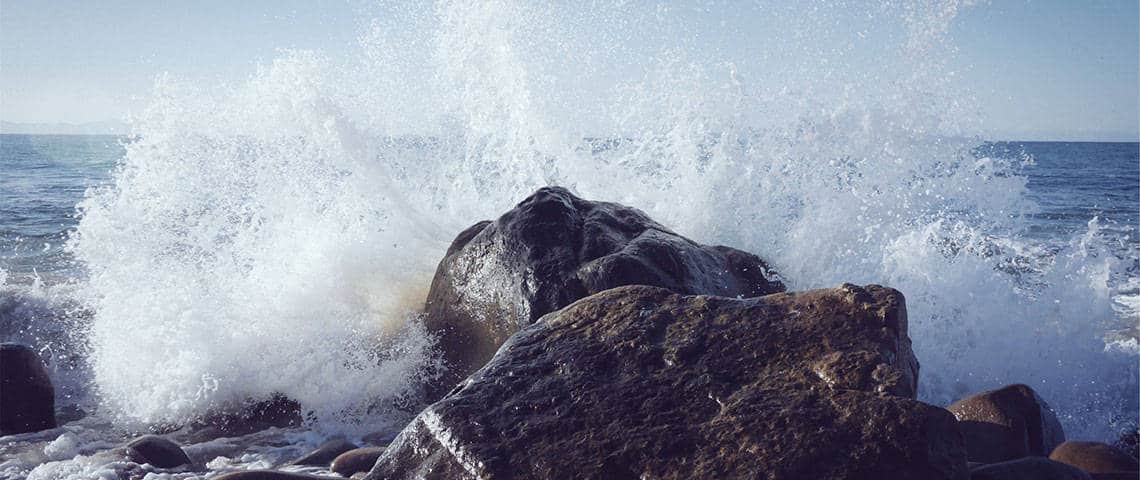 It's safe to say that the web hosting scene today is very crowded. Pretty much everyone and their grandmother is offering web hosting. However not all web hosts are made equally. In this sea of options, choosing the right host can be a daunting task. Never fear, Chillybin is here (pun intended) to share with you about our experience with the hugely popular and growing web hosting platform Digital Ocean.
Amazing Features
Digital Ocean offers a ton of amazing features, for an even more amazing price. One of the most boasted about and great things Digital Ocean offers, is the ability to create and deploy a cloud server in just 55 seconds. This is accomplished using the amazing speed of Solid State Drive technology (or SSD for short). Digital Ocean likes to refer to their cloud servers as droplets. These "droplets" or virtual private servers, are basically the servers that you'll use to either run your websites or for just general use with the many different things a vps can be used for. You have full root access after all!
If you thought that was great, well you'd be right, it is. To make things even better though, Digital Ocean also allows users to create and restore snapshots of their droplets, making backups of their server(s) a breeze. Restoring backups is just as easy as making them too. With just a couple clicks, everything is back in place.
For those of us that are used to setting up virtual private servers, you know that once you pick the operating system you want to use, you're basically starting off with a blank slate.  You have to install all the software you want to use manually, be it Apache, MySQL and PHP or Python for your basic Lamp stack, or even Ruby on Rails for Ruby enthusiasts and programmers just to name a few.  Digital Ocean aims to make this process dead simple by enabling 1 click install upon droplet creation.  This feature allows you to simply pick what applications you want installed on your server upon creation of the droplet, making things streamlined and efficient.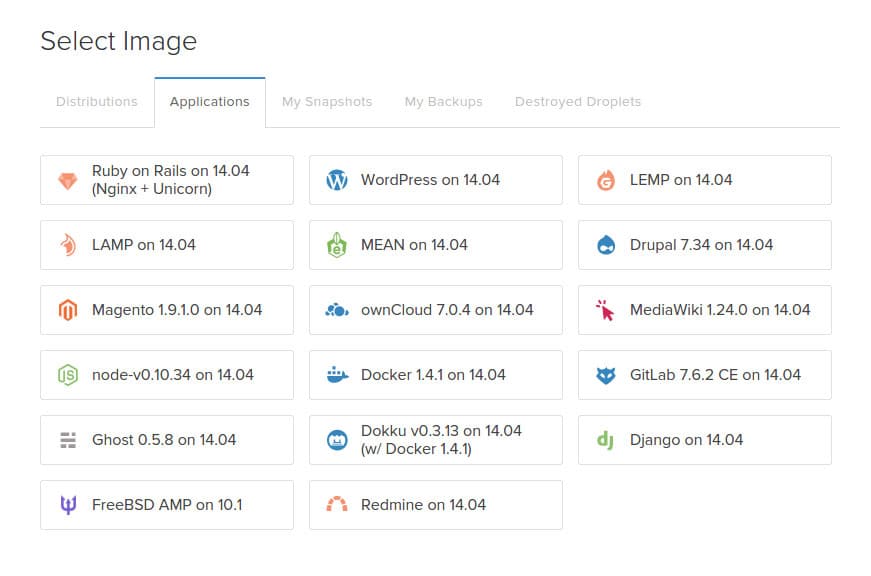 On top of everything else, Digital Ocean also supports full-featured DNS management, allowing users to easily manage their domains all in one place.
Easy on the Wallet
One of the most attractive things about Digital Ocean is its pricing model.  With many other VPS providers, you're likely to pay a decent bit for a virtual private server, especially one that takes advantage of SSD (solid-state drives).  Having solid-state drives typically boosts the price considerably, however, Digital Ocean offers quite the bang for the buck.  For only $5/month, users are given 20GB SSD space, 1TB of data transfer, 1 core processor, as well as 512MB of memory.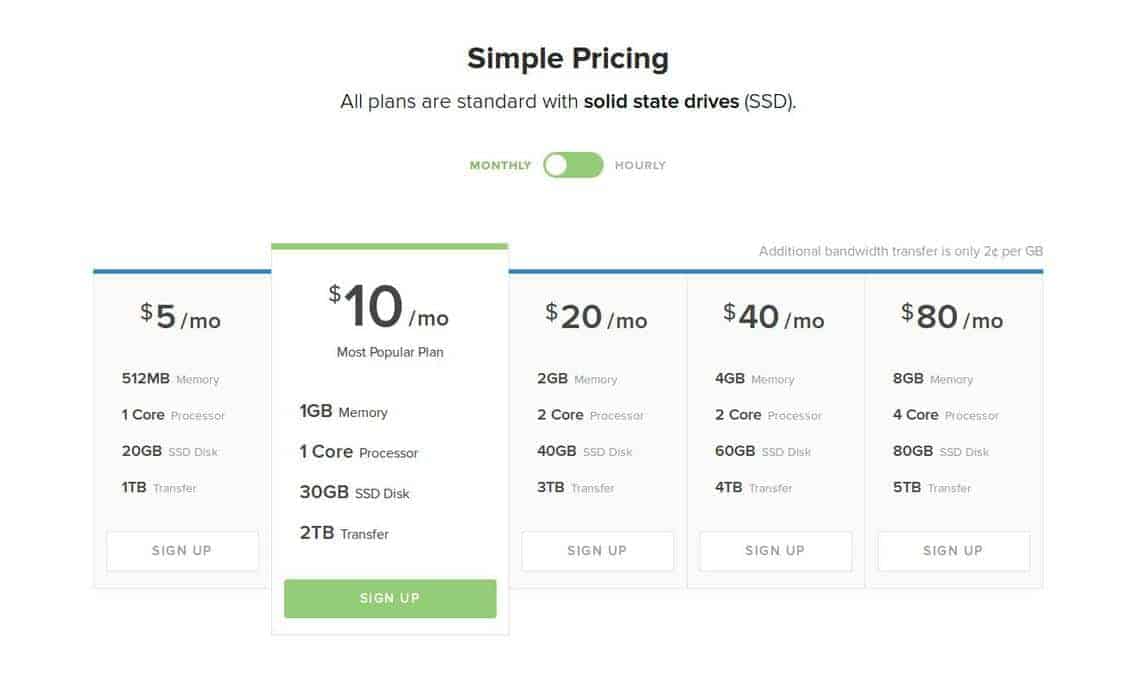 While that $5/month price is hard to beat, if your website requires more power, they have different tiers and plans that can more than accommodate. Another great selling point is that Digital Ocean operates on an hourly pricing model. This means that you're only billed for the hours that your droplet(s) are in use, which is really great. This also means that it's possible to pay less than $5/month depending on what you plan on using your VPS for. These price points are great for developers and especially nice for those wanting to get their feet wet with server administration, and move away from shared hosting.
Customer Support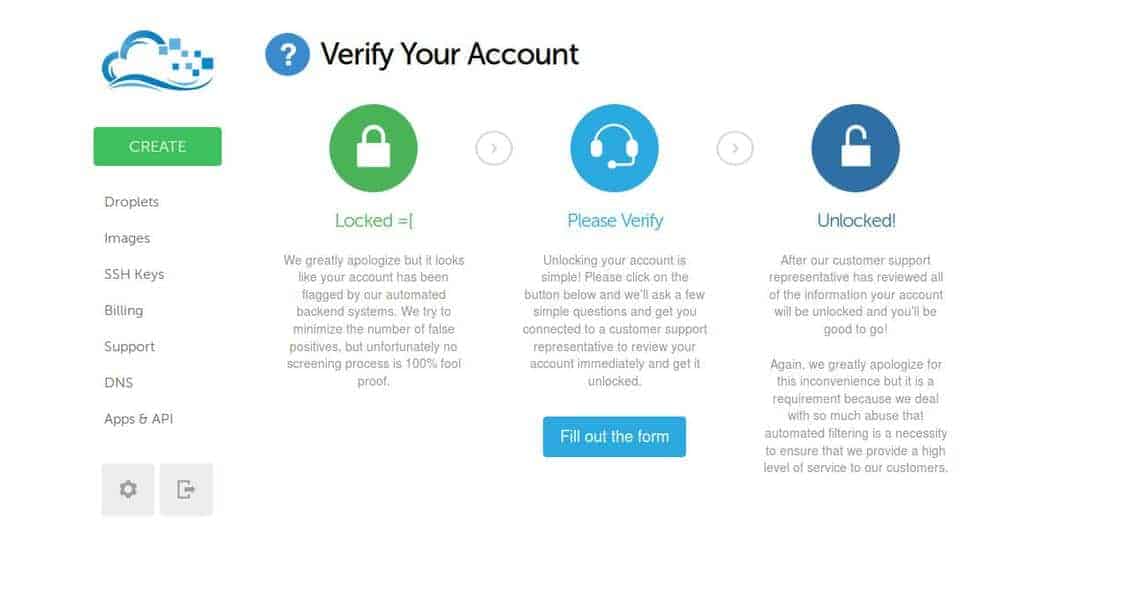 I won't lie, I was rather disappointed to find out that right after signing up and paying the $5.00 with Paypal, that my account had already been flagged, and then automatically locked. However after reluctantly filling out a short form (like 4 questions max) which turns out to be a support ticket, my account had quickly been unlocked and I had full access to all the features of Digital Ocean.
Overall the staff at Digital Ocean are very friendly, and are quick to respond to any issues and questions that you may have. This really made me feel better about the whole account flagging situation that took place earlier. In all honesty though, I can't really blame the company for that. Due to the service wildly gaining popularity, and the ability to buy a vps for only $5/month (less if you don't have any active droplets, as you'll only pay for the hours of usage), they've had many cases of abuse on their network, so are trying to put some systems in place to minimize that.
In addition to their on-hand customer support, they also have a large user community along with tutorials and guides for new users to read and learn about.  Surprisingly enough, their tutorial section is actually rather large, boasting over 700 tutorials to choose from for working with your droplets.  In addition to tutorials and guides, they also have a neat Q & A forum where users can post questions and get answers to issues they might run into.  Support is great, and prices are cheap.  I'd say they are doing great so far.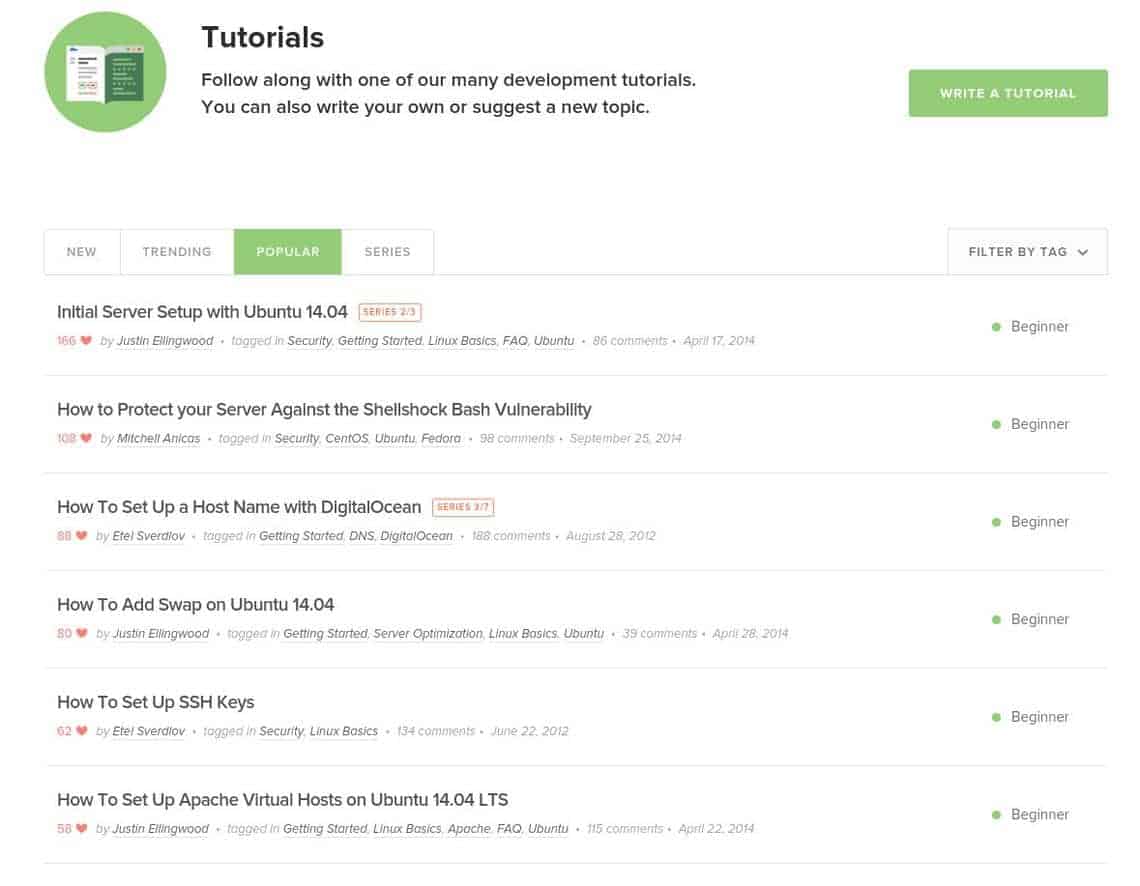 For anyone looking to make the move from shared hosting to an affordable virtual private server, Digital Ocean is a no brainer. The company even includes a referral program, which will pay you digital credit towards your account with them, meaning the more people you sign up, the less you pay per month. Digital Ocean offers an amazing value for an even more amazing low price. So what are you waiting for?